Sell House Fast Service
Sell your house, risk-free, in just 7 days or 28 days for its full market value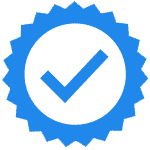 Sell in a timeframe to suit you
with the peace of mind that comes with knowing that the money will be in your account on the agreed date.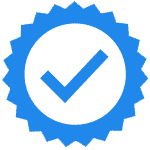 Get an immediate cash advance
and be able to move forward with greater financial freedom in days rather than months.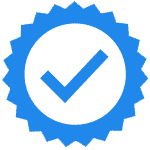 No dealing with estate agents
and awkward viewings or agreements that fall through. Sales are straightforward and guaranteed.
There are many different reasons why someone might decide to sell their property and sometimes selling through a traditional estate agent, for whatever reason, may not be possible. This can be because of the inflexible nature of the process or simply because the sale is time sensitive and selling through an estate agent's can take too long.
If you are wanting to sell your house fast and can't (or don't want to) use an estate agent, for some reason, then we, at Property Investments UK, can help.
To provide a quick house sale service we have partnered with a company who are able and willing to buy houses in very short timescales. They have multiple packages available but if you need your house sold within 28 days they guarantee that you will receive 100% market value from the sale.
So, if you want to sell your property, for the best price, in the fastest possible time, in the most convenient possible way then fill in the form on this page and you will be contacted by our partner, as soon as possible, to discuss your options.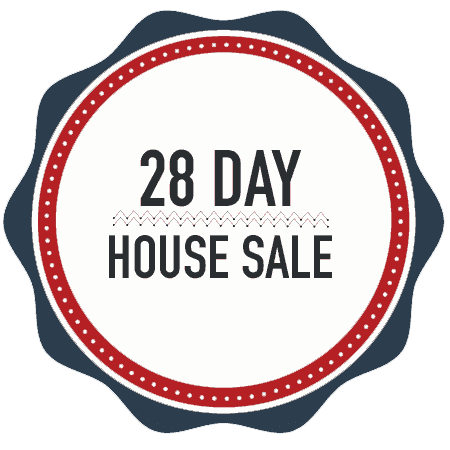 Sell Your House in 28 Days
The average time it takes to sell a property through a local estate agent is 19 weeks but our partner provides two methods whereby a completed sale can be achieved in just 28 days with either a fixed price sale or 100% market value sale.
There are 2 options available to you for selling your property in just 28 days
1
28-Day 100% Market Value Sale

Properties are marketed through an online auction with a reserve price set by the seller. The property is sold for the best price, in an average of 28 days, acheived by promoting the property to a more diverse range of buyers than would be acheived by other agents.
2
28-Day Fixed Price Sale

The homeowner will enjoy all the benefits of a 28-day sale and could be offered a cash advance of up to 89% of the market value of their property. The seller will not need to pay legal fees, for EPCs, or need to cover the costs of arranging viewings.
1
A realistic sale-price will be determined for the property based on its condition and the state of the local market.
2
An attractive 'Offers Over' price, designed to generate the most interest on the property, will be agreed with the seller.
3
The property is expertly marketed through all major property portals and and listed with the best local estate agents.
4
Attractive 'Offers Over' pricing and great marketing ensure maximum buyer awareness and competition for the property.
5
Potential buyer will compete with each other over the 28 day period and put in their best offers on the property for sale.
6
All potential buyers are vetted to make sure they are chain-free and the offers will be reliable and not subject to change.
7
When the marketing period ends a progression team will manage the sale and the legal process in a timescale to suit the seller.
If you are interested in discussing a 28-day sale further then all you have to do is fill in the form on this page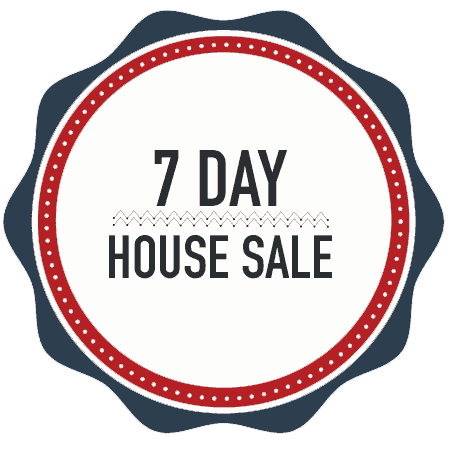 Sell Your House in 7 Days
You may be eligible for a 7-day cash offer based on the likely resale price of your property. The cash offer is usually between 70-80% of market value, based on the average sale prices in your area and the condition of your property.
✓
7-Day Purchase

Using a house purchase fund our partner may be able to buy a house for 80% of its market value and have the money in the seller's account in just 7 days.
✓
Hassle Free

On getting in touch you will receive an instant online valuation. Your fees will be covered and a team will manage the process entirely on your behalf.
1
When a seller gets in touch their circumstances are discussed and a provisional offer made. This offer will be 80% of the expected sale value.
2
The next stage will be a meeting with the seller at the property where the property will be inspected and the sales process fully explained.
3
At the appointment a second provisional offer will be made, pending a final valuation offer carried out by an estate agent and/or an RICS survey.
4
The seller will then receive a guaranteed cash offer. If this offer is lower than the original valuation the seller is under no obligation to accept it.
5
If the seller accepts the offer then they will have the money paid to their solicitor in 7-14 days. Please note that legal fees are covered up to £700 +VAT.
If you are interested in discussing a 7-day sale further then all you have to do is fill in the form on this page
The Advantages of this Service
It takes an average of 19 weeks to sell and complete with a local estate agent and on completion, you must pay all your legal and estate agents fees.
But it is possible to have your money in as little as 7 days with ZERO fees to pay.
1/ No intrusive buyers or timewasters.
2/Sell a property in any condition and location.
3/ Sell tenanted properties (even if the tenants are not paying the rent!).
4/ Sell a property with a short lease and with title issues.
5/ Get an immediate exchange with a cash advance but a delayed completion time should you need to stay in the home for an extended period but need cash quickly.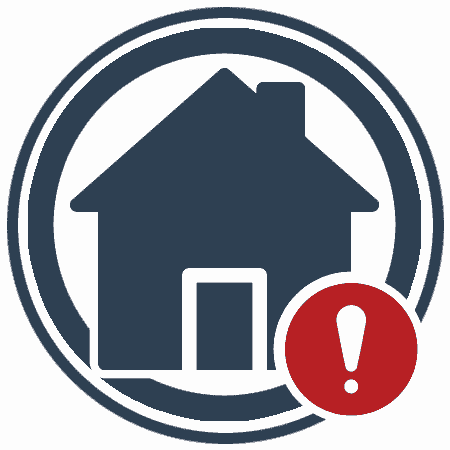 What is a Problem Property?
A property can be difficult to sell for many reasons. It may need refurbishment or structural work doing. It may be un-mortgageable. It may be an unusual property for the location. Any or all of these things can make selling a property through the traditional channels difficult. But the right company should be able to sell a property regardless of any unusual elements.
The single most important factor in selling a 'difficult-to-sell' house is finding the right price. Every property has a market value, the price that someone is willing to pay for it. With an unusual property a successful sale will be predicated on the most accurate, valuation possible.
This is one area where specialist companies can excel. When it comes to the valuation of 'problem property', it is important that no guesswork is involved and that the markets are closely analysed to give exactly the right, baseline price. But the process doesn't end there. A house selling specialist will then work upwards from that baseline, generating enough interest to squeeze out as much money from the sale as possible.
But a problem property is not defined as a property that is difficult to sell or one that will take a long time to sell. A problem property is a property that, for whatever reason, represents a significant problem for the property owner.
So, if a house that is taking a long time to sell is not causing the owner distress, then any marketability issue with that property would not be enough for us to classify it as a problem property.
Types of distress could include:
1
A Financial Drain

If a property has no one living it in it then the asset can very quickly turn into a burden. It might be an empty inherited property, a vacant buy-to-let, an unused second or holiday home. Running costs such as the mortgage, insurance, utilities and council tax can all add up quickly and become a significant drain on the owner's resources.
2
Change in Personal Circumstances

If an owner needs sell a property as a result of divorce, separation, bereavement, illness or because of losing a job then you will want to get this over and done with as soon as possible, not just because of the improvements the sale will immediately make but also because, under these circumstances, the anxiety around a sale should be kept to a minimum.
3
Debt Problems

Unserviced, unattended and ignored debt can spiral out of control, easily. There can be charges, fines, administration fees, court costs and a small debt can become much larger, very quickly. Sometimes, holding on for a better price on your house won't be worth it, as spiralling debt can cost you more than you make from waiting around.
4
Threat of Repossession

If an owner cannot find the money to keep up with repayments on the mortgage then, in the worst case scenario, the lender will start the repossession process and this see the homeowner significantly out of pocket. If an arrangement with the lender cannot be reached then one option is to sell the house, releasing the funds to service your debt.
5
Frustration and Anxiety

Sometimes a homeowner will want to sell their property quickly to pursue a new job, adventure, dream house or the chance to move overseas and the anxiety of perhaps missing out on such opportunities due to a lengthy (and often stressful) sale is not worth the money that would be saved by opting for using an estate-agent and going down the more traditional sales route.
Types of problem properties could include:
1
Inherited Property

Inheriting a property is a wonderful thing but such gifts can come with significant financial burdens and can be a source of tension among the beneficiaries. There may be repairs to make, modernisation costs, council tax to pay, utility costs. Probate can take more than a year to complete so sometimes it is of benefit to everyone to sell as soon as possible rather than the six months it can take with an estate agent.
2
A Property in Disrepair

Properties in disrepair can be deemed unmortgageable. The normal test for this is whether it can be considered habitable and it is illegal to sell a property without divulging serious, known issues. While it is always better to make a property habitable before trying to sell it is more than possible to sell such properties to a cash buyer as long as all issues are clearly identified by the seller at point of the sale.
3
A Short Leasehold

A leasehold property is generally considered to be unmortgageable if the lease has less than 70 years left. For a cash buyer this isn't a problem. Some cash buyers may even provide an option of a cash advance to help you extend your lease in preparation for selling. Fill in the form on this page to see if our partner can help.
4
A Shared Home

Sometimes, when a couple separates or divorces the best available option is to sell the family home allowing both parties to move on. A break-up can mean that a mortgage become unaffordable and second mortgages for one party can be hard to arrange. In this situation, when the decision has been made to sell there will often be a time-sensitivity to that decision.
If you feel you have a problem property on your hands then help is at hand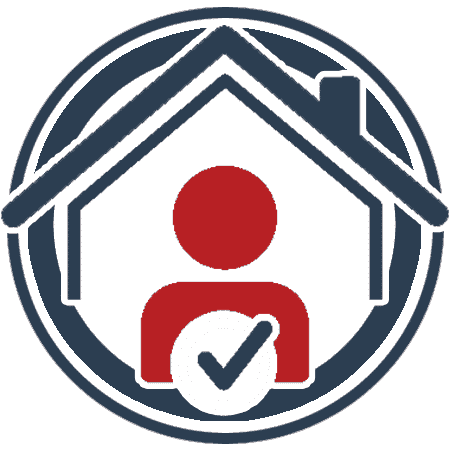 Selling a House with Sitting Tenants
A property with tenants can be both a blessing and a curse for an owner wishing to sell. On the one hand, a tenanted property means a rental income for the owner and could make it more attractive to a landlord wanting to grow their portfolio. But on the other, most estate agents won't agree to sell a property with tenants in situ and the tenants themselves can often prove to be obstructive when it comes to arranging access for viewings and surveys.
Any property owner, with tenants, who is wishing to sell, has a difficult decision to make.
They will need to decide whether they want to try and sell the property with the tenants in or whether they are going to evict their tenants and sell the property as empty through normal, estate-agent channels.
Of course, any property that is tenanted is making money and an empty property is not and yet, there will still be bills to pay. With estate agents being unwilling to contend with a tenanted property this means that any evictions (which themselves can take a long time) must happen before an estate agent gets involved. That, coupled with the average 19 weeks that an estate agent takes to sell a house means suffering a very long time between deciding to sell and closing the deal.
There is, however, another way. A specialist house-sale company will be able to navigate the complexity of selling a tenanted property. It is possible, through careful mediation with tenants and potential buyers, to sell a property that is tenanted and then go through the eviction process only when a deposit has been received or, with the right marketing, find those investor-buyers, interested in buying properties with tenancy agreements already in place.
Furthermore, specialist house sale companies can sometimes offer a cash-advance on the property to assist with the financial burdens a homeowner may be facing if your sale has been agreed with them but you need some extra time.
Issues around a tenanted property could include:
1
Right of Entry

If a tenant obstructs access to a property for viewings or similar then this can be grounds for eviction. But, under normal circumstances, a situation like this would be of benefit to nobody. The truth is that tenants will become obstructive when they feel 'put out' or 'in the dark' and a professional mediation team can help make them feel more at ease with the process.
2
Subletting

If a tenant is subletting then this can be a minefield for a property owner wanting to sell. Any eviction must start with the mesne tenant and should the landlord accept any direct payments from the subtenants or accept the surrender of the tenancy by the mesne tenant then the subtenants become tenants with full rights. In this situation it is important to seek advice.
If you have a property you need to sell with sitting tenants then help is at hand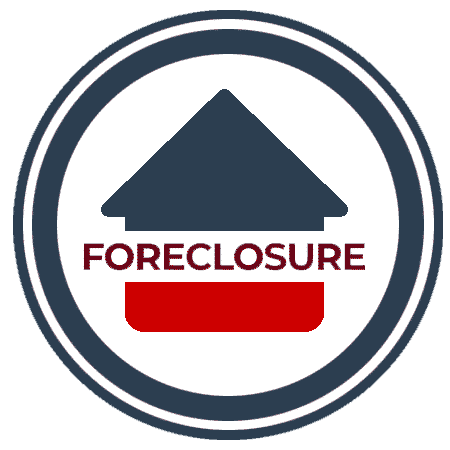 When a homeowner is facing a repossession as a result of mortgage arrears it can be a very frightening time and often, it can feel that everything is beyond their control. However, repossessions are far from inevitable, even after the process has begun. The important thing is to act without delay, cooperate with the lender and seek to find a resolution as fast as possible.
To take the first steps in delaying or stopping a repossession a homeowner must first become informed about the process and their rights and should seek as much advice as possible from the government and from debt charities. For more information about who to contact click here.
The second step that a homeowner must take is to get organised. They will need to get their budgets in order so that they can discuss their income and expenditure with the mortgage lender. They will need to answer every phone call and letter they receive and keep copies and notes, they will need to pay as much as they can, even if it falls short of what is required and they will need to go over all their agreements as, in some cases, homeowners have been known to fall into trouble without realising that they have an insurance policy in place that could help them.
But if there is no way of a homeowner keeping up with their payments then they will need to either sell the property to service their debt or it will be repossessed and sold off at bargain basement prices, potentially leaving the homeowner still in debt to their lenders.
Here, using a quick house sale service can yield a lot of advantages over an estate agent with a quick turnaround, a guaranteed sale and cash advance. If a repossession is imminent then it can be stopped with a lump sum up front and an agreed, concrete timescale for clearing the debt. This will mean that a homeowner can walk away in a much better financial situation than they would, otherwise, and with their dignity still intact.
Steps to take to avoid a repossession
1
Act now

It is human nature to bury your head in the sand when there is a serious problem but it is essential that you fight this instinct and that you act now. Missing one or even two mortgage payments is bad but missing three or four can be catastrophic. If you are behind and even if you do not have the money to keep up, you must still do something.
2
Get informed

Get help immediately. You can go to Citizen's Advice, Shelter, Step Change and the Money Advice Service to find out more information and to get advice relating to your situation. Once you understand the process behind repossessions, including the best way to conduct your communications with your bank, the better placed you will be to fight it.
3
Communicate with your lender

Letting your mortgage lender know that you are in financial difficulty before they work it out for themselves will put you in a better situation, overall. You will want to tell them that you are struggling with repayments and detail what you are hoping to do to rectify the situation. Just communicating, honestly, is is something that will buy you more time.
4
Organise your budget

Preparing a household budget with your income and expenditure is essential. Firstly, knowing exactly where you can make savings or increases to your income will put you in a better situation. Secondly, your lender will be better disposed to leniency if you can prove to them that you are forming the basis of a plan to resolve the problems you are facing.
4
Seek help

Not only can you seek advice from government and charitable organisations but there are also benefit schemes, set up specifically to help people who are struggling with mortgage repayments. In England there is the SMI scheme, in Wales there is the Mortgage Rescue Scheme, in Scotland there is Home Owners' Support Fund. Help is out there.
6
Refinancing

Even when you are already in difficulty you may still be able to restructure your mortgage payments. You mat be able to get a payment holiday. You may be able to organise a mortgage with a lower interest rate. It is possible that by restructuring your debt you could reduce your obligations, clear your arrears and still end up paying less each month.
7
Selling your house

Once all other avenues have been explored and it is clear that mortgage payments cannot be met or restructured, then selling your house is always going to put you in a better position than giving way to a repossession. Time, however, will be of-the-essence. A quick house sale service will give you a guaranteed completion date and access to immediate cash to keep your debtors at bay.
If you need to sell your house quickly to avoid a repossession, we can help