Selling HMOs Quickly: A Guide for Property Investors and Buy-to-Let Landlords
If you're thinking of selling an HMO then you need to know it is not the same as selling an ordinary property. An HMO, or house in multiple occupation, is a unique kind of property and so selling one needs a special approach. If you don't follow a suitable procedure then selling an HMO can be difficult – with a high risk of the sale falling through, not getting the best price, or even not being able to sell it at all. Here's some good advice to follow if you want to sell an HMO quickly.
What You Need to Know about Selling an HMO
If you are looking to sell your house in multiple occupation there are some important differences you need to know about compared to selling an ordinary property:
HMOs can be difficult to value properly.
There is a fairly limited pool of buyers for HMOs. HMO buyers are mainly landlords and investors only.
It can be difficult to actually find buyers. Most estate agents do not have waiting buyers for HMOs.
A number of issues make actually selling an HMO more complicated – more about this coming up.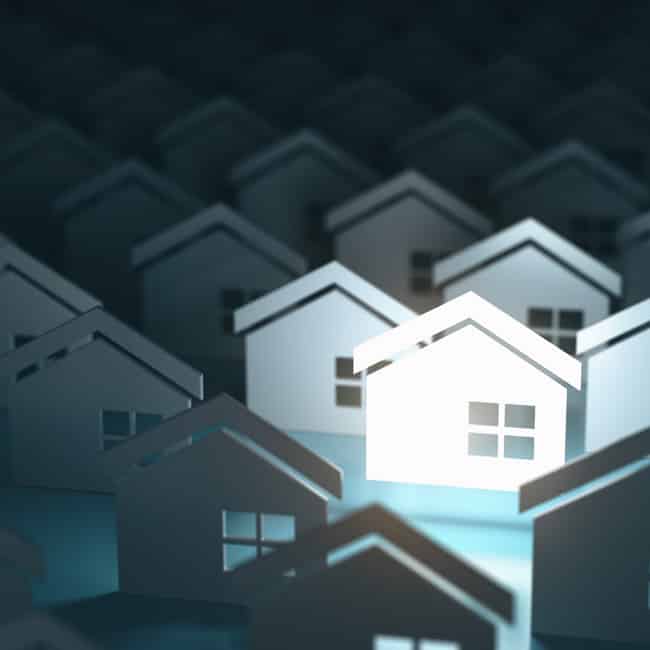 Sell Your Investment Property in Days
Any condition, tenanted or vacant, for it's full market value. Offers in 3-5 days. No sale, no fee.
How to Value an HMO
In most cases, an HMO is not valued as a property as a normal house would be. HMOs are normally valued as a business. The value of an HMO is usually based on the income it generates not its bricks and mortar value.
There can be some exceptions to the normal rules of HMO valuation. For example, a small HMO that could also be used as a single home may be valued as a home instead.
It is important to value your HMO accurately and aim to be realistic about your asking price, as incorrect valuations will cause problems with the sale later. Take advice from a valuer who is experienced at valuing HMOs. The valuer may need to view the HMO and see financial information about it to provide you with an accurate valuation.
What is the Best Way to Sell an HMO?
If you are looking to sell your HMO there are several different ways of doing it:
Use an estate agent to sell your HMO. Most conventional estate agents do not sell HMOs. In addition, those who do may have very little experience in marketing and selling them. If you choose this method aim to use an estate agent who has experience at selling HMOs or a specialist HMO agent.
Be sure to ask the estate agent for a written quotation of their fees. Estate agents may charge a higher commission to sell an HMO.
Sell your HMO at auction. An auction sale is an option to consider. Bear in mind that not all property auctions sell HMOs. There is no guarantee that your HMO will sell at auction nor exactly what price it will sell for.
Selling an HMO at auction may be quicker than using an estate agent. However you will still need to allow time for marketing and, assuming your HMO sells at all, it will still take at least 28 days for the sale to be completed.
Sell your HMO direct to a cash buyer. Selling your HMO direct to a cash buyer or investor may be the quickest way of getting a guaranteed sale. A strong cash buyer or investor is one who is ready to buy and who can move quickly so that a sale can be agreed upon within just a few days.
Choosing the Right Buyer for your HMO
HMOs can attract a lot of interest from would-be buyers, thanks to the strong income and high yields that a good HMO can offer. However, this does not mean that all potential buyers make good buyers.
It is sensible to be selective about who you accept offers for your HMO from.
HMO buyers need to understand what running and managing an HMO involves. Ideally, they should already own an HMO or have bought HMOs before.
HMO buyers need to know about HMO licencing requirements.
HMO buyers need to be able to raise the finance to buy your HMO or be cash buyers. Ideally, they should have cash waiting or a mortgage in principle. Bear in mind that getting a mortgage for an HMO is usually more difficult and expensive than getting a standard residential mortgage.
Choosing the right buyer can maximise the chances that your HMO sale will complete quickly. The risk of choosing an inexperienced buyer is that your sale will take many months, they may not be able to pay the price they have offered, or that the sale will collapse completely.
Tips to Help you Sell your HMO Quickly
If you want to sell your HMO quickly then there are a number of things you can do in advance to help ensure that the sale goes through quickly. Here are some tips:
Get your HMO ready for a quick sale. Make sure your HMO looks as good as it possibly can for viewings, both inside and out.
Attend to any necessary repairs and maintenance. Check with your HMO manager if you have one, and your tenants, for any outstanding issues. Think about whether the communal areas and outside areas would benefit from redecorating and refreshing.
Collect together all the relevant HMO documents. Check that they are in order and have not expired. Prospective buyers and their solicitors may ask to see the relevant documentation and if it is not available it is likely to delay the sale.
HMO documents you may need include:
Your HMO licence, if it is a licensable HMO. Be aware of expiry dates.
Proof of planning permission if needed – especially if your HMO is in an area covered by an Article 4 direction regarding HMOs.
Details of tenants plus copies of tenancy agreements and rent payment records.
Safety certificates, eg. gas safety certificates and electrical safety certificates or an EICR and PAT testing certificates if applicable.
Fire risk assessments and installation/test certificates and records for fire alarm and emergency lighting systems.
A valid EPC or Energy Performance Certificate.
Property maintenance records.
Building regulations certificates for any work you have carried out in the property which requires a certificate, eg. new doors/windows or heating system.
The management contract, if you have an HMO manager rather than managing the property yourself.
Floor plans. These may be needed by your buyer as part of an HMO licence application.
Your HMO accounts.
Liaise with relevant parties. Notify your solicitor so that they can retrieve the appropriate property paperwork and be ready to work with your buyer's solicitor on the conveyancing. Liaise with your HMO manager or managing agent, if you have one. Contact your mortgage lender or broker if you have an HMO mortgage and obtain a settlement figure.
Communicate with tenants. Although you do not have to tell tenants at this stage it may be a good idea to do so in order to reassure them. If tenants hear about the sale from someone else they may be worried that they will lose their home or may look to move out just in case.
In most cases, HMO buyers will want your tenants to stay on. Your HMO will generally be more saleable if it is fully tenanted with reliable, long term tenants.
Be honest with prospective buyers about why you want to sell your HMO. You may just want to sell your HMO to raise cash or sell it, in order to retire or just 'get out'. However, if you have issues with your HMO such as expensive maintenance needed, licensing problems, problems with the local authority, rent arrears or problem tenants do share these with prospective buyers.
Experienced HMO buyers will not necessarily be put off by a problem HMOs but they do need to know about them at an early stage.
Choose the best buyer for your HMO. You should take into account not only the price but the status of the buyer. Inexperienced buyers may offer the highest price and so seem to be a good choice, but the risk that the sale will fall through as they are unable to raise the finance or complete the sale is higher. Experienced buyers and cash buyers who have finance in place may offer a more realistic price but are more likely to complete on the sale and more quickly.
Agree on a timescale with prospective buyers. It is good practice to agree an anticipated timescale with buyers as regards valuations to be conducted, surveys to be conducted, finance to be in place, plus anticipated completion and handover dates when considering offers from HMO buyers.
Finding a buyer who is well organised and well prepared is one of the best ways to ensure that you can sell your HMO quickly.