Interview: Introducing Kristen Durose from Red Star Wealth Management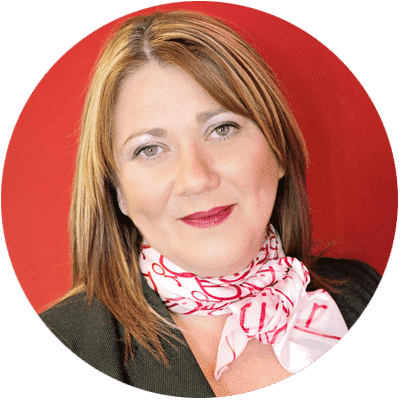 with Kristen Durose

Kristen Durose is the managing director of Red Star Wealth Management, a company of independent financial advisers based in Blackpool, Lancashire. You can see her company website here.
The first in a new series on property finance with Kristen Durose from Red Star Wealth. Kristen is a financial advisor who helps experienced property investors and newcomers to the field navigate the complex world of finance, offering advice and guidance on mortgages and taxation.
Kristen Durose from Red Star Wealth
Amy: Hi, I'm Amy from Property Investments UK and today I'm here with Kristen Durose from Red Star Wealth.
Kristen: Hello.
Amy: Hi, Kristen. Thank you so much for joining us today. So, can you tell us a little bit about you and Red Star Wealth before we start getting into the nitty-gritty of everything that you do?
Kristen: Sure, so Red Star Wealth is an independent financial adviser. We're based in Blackpool, but we provide advice, to both corporate and personal clients, all across the UK.
Amy: Perfect. So, you must be really busy at the moment in terms of property clients because there is so much going on in the property world at the moment.
How are you coping with all of that first of all?
Kristen: We're busy. We started the business in 2011 and I've definitely noticed that in more recent years we've become a lot busier. That's with people wanting to get on the property ladder for themselves, residentially, but there's also a lot of property investment as well - buy-to-let, that kind of thing.
Amy: How would you normally work with somebody in property? What kind of advice would you give them, or guidance? What would they come to you for?
Kristen: It really would depend on their level of experience. If somebody is looking at property as an investment, and it's the first time that they have used property in that way, then we have to hold their hand a little bit more.
A first-time investor may well have bought their own home before but tax and things like that are very different when you're buying a second or subsequent property for investment purposes.
On the other hand, clients who come to us who have invested in properties for many years, who are experienced in this field, usually know exactly what it is that they're looking for. And so with these clients, we can tailor our advice to their needs.
We look after a number of clients who manage portfolios of residential properties. For the most part, such people want help with helping their business tick over, changing mortgages as they become due and things like that.
So, our initial advice, as I say, is really dependent on whether somebody's got any experience at all. And a lot of the time people come to us with a 'great' idea, and unfortunately, we sometimes have to rein that in.
Amy: And help them choose an alternative dream.