What To Do If Your Property Just Won't Sell: A Guide for Landlords

by Property Investments UK

The Property Investments UK editorial team have been researching and writing about the UK's property market for more than a decade.
The recent hot property market has meant that most houses have sold easily, often within days of being put on the market. Now that the market is cooler, however, it is likely to become more difficult to sell your house.
If your property is for sale but just won't sell you need to think about what positive steps you can take to find a buyer and sell your house. Here are some things you can do if your property just won't sell.
Get feedback. Try to find out why your property isn't selling
Ask your estate agent why they think your property hasn't sold, if nothing has happened after several weeks of marketing. For example, do they think the price is too high? Or is there something wrong with your property? Or is it just the market? Is there a shortage of willing buyers? Ask them what people who have viewed your property have said, or get them to find out if they haven't asked.
You may need to be pretty blunt here. Estate agents sometimes have a very good idea of why a property isn't selling …. but are reluctant to tell their clients in case they upset them!
Also, try to get feedback from those who view your house. Be subtle here, rather than asking outright. Ask them if this is the kind of property they are looking for. Ask them if they would like to live here.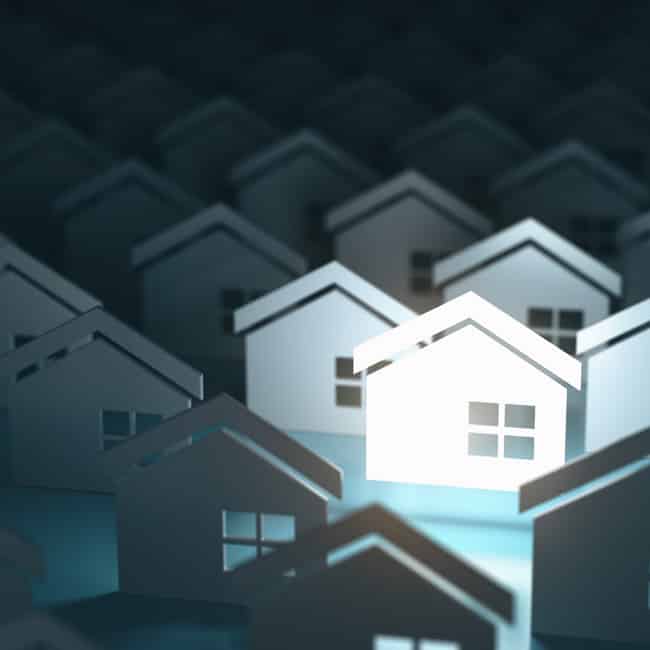 Sell Your Investment Property in Days
Any condition, tenanted or vacant, for it's full market value. Offers in 3-5 days. No sale, no fee.
Check your property's listing. Is it good enough?
Take a close look at your property's listing on your estate agent's website and on any property portals they use – such as Rightmove, Zoopla and OnTheMarket. Does your property look appealing to potential buyers? If you were looking for a house in the same area would you view it? Would you even notice it? How does your listing compare to other similar properties listed in the same place?
To be effective property listings need lots of photos, a well-written description, a layout plan, details about the local area and plenty of material information, such as whether freehold or leasehold and information on broadband quality.
Present your property better. Improve its appearance
It's something of an old cliché but it's true. Properties which have good kerb appeal tend to sell more easily because they get more viewings and so more offers. So think carefully about what your property looks like from the street outside.
The internal appearance is important too. Properties which look clean, tidy, light and roomy are more appealing to buyers.
Make sure your property is clean and tidy before every viewing. Pack away clutter to make it look more spacious. Attend to any maintenance or repairs that need doing.
Kitchens and bathrooms sell houses so make sure these are presented especially well.
Chase your estate agent
Ask your agent what they are doing to market your house. Try to come up with a plan for how they could market it better going forward.
What property portals have your agent listed your property on? Are they using social media? Are they promoting it to registered buyers proactively by calling or emailing them?
Try to find out how well (or poorly) they are promoting your property to buyers. Become a mystery shopper. Ask a friend or relative to phone or message your agent and show an interest in properties such as yours in the surrounding area.
Hold an open day
Holding an open day can be one way of drumming up interest in a property that won't sell. Open days help to generate a bit of competition between interested buyers. They are also a good way of gaining feedback from those in the market and finding out about any issues that are stopping your property from selling.
Find a better estate agent
It tends to be the case that the longer a property is listed with an estate agent the less likely it is to sell. Agents are more enthusiastic about promoting their newly listed properties. Buyers start to ignore properties that have been listed for a long time. So by changing to another estate agent your property will become 'fresh' stock again and could benefit from better exposure.
Also, it could be that your estate agent isn't the right one for selling your type of property. They might mainly sell cheaper or more expensive properties. So, again, changing agents could work.
Hire a second estate agent
Another possibility is to appoint a second estate agent, perhaps one in another nearby area or who appeals to different buyers. This could see your property exposed to more, new potential buyers who haven't seen it before.
Before changing estate agents or appointing a new one check the contract you have signed with your current estate agent. You may well have to pay them their fee when your house sells, even if they do not sell it.
If your house sale has fallen through, try to find out why
If your house sale has gone as far as accepting an offer from a buyer but has then fallen through try to find out why. Ask your estate agent and your solicitor or conveyancer for their thoughts.
Is there something about your property that has caused the sale to fall through? For example, has the survey exposed any problems with the property, such as structural faults or damp? Has the buyer's solicitor raised any issues, such as restrictive covenants in the deeds, planning issues or building control problems?
Take your property off the market until another time
It tends to be the case that more buyers are looking to buy at certain times of the year. Early spring and early autumn tend to be busy times. If you can wait, then taking your property off the market and relaunching it fresh to market at another time could help it to sell.
Drop the price
Reducing the asking price of your property seems like the most obvious thing you can do to sell your unsold house. But cutting the price needs to be done with care. Properties tend to sell more readily when they are fresh to the market and cutting the price now might not help as much as you think.
If you drop the price later prospective buyers are likely to be wary. They might assume that there is something wrong with your property. They might wonder why no one seems to want to buy your house and consider that the reduced price is still wide of the mark. If you get any offers they're still likely to be under the new asking price too.
Ask your estate agent for their opinion on cutting the price. Bear in mind the level of any offers you have already received, and how the market might have changed since your house was originally marketed.
Sell your house at a property auction
Selling at auction can mean a guaranteed sale of your property. You can set the minimum price you want (known as the reserve price) and if anyone offers the reserve price or higher at auction you are guaranteed that the sale will go through after a specified period. This is normally 28 days after the sale.
The downside to consider with auction selling are that you're gambling with your sales price to some extent. You can never be sure what bidders will offer, or even if anyone will bid at all on the day. There will also be auction fees to cover.
Sell your house to a house-buying company
House-buying companies can be a guaranteed way to sell your house. House-buying companies generally work like this: Once you contact them they agree with you, firstly, a fixed price for your property, and secondly, a timescale. Once you accept their offer – which can sometimes be made in as little as 24 hours – you're guaranteed to receive the agreed amount of money within an agreed period of time.
Other advantages of using house buying services are that you don't need to bother about presentation. Most house-buying companies aren't bothered if your house needs repairs or isn't tidy. You don't have to put up with viewings. It's completely confidential – no one will know you're selling. The buying company might also be able to include settling your expenses and legal fees within the deal.
The main disadvantage of selling to a house-buying company is that they are likely to offer less than a normal homeowner would.
---
At the end of the day, for a house to sell you need at least one buyer who is both willing and able to buy. In a cool property market that buyer is likely to be much more difficult to find than in a hot one. But if your property just won't sell there is a lot you can do to help sell it.