Areas of Blackpool: Buy-to-Let Property Investment Hotspots
Blackpool is best known for being a seaside resort, for Blackpool Tower and for Blackpool Illuminations. Blackpool is less well known for being one of the top ten cheapest places to buy a property in the country. Here's how Blackpool stacks up as a place to buy to let.
Why Invest in Blackpool?
Blackpool is one of the biggest visitor destinations in the country. Blackpool has around 18 million tourist visits every year. The town is famous for its sandy beaches, donkey rides, Golden Mile amusement arcades, its three piers and the annual Blackpool Illuminations which stretch for seven miles along the promenade.
Some of Blackpool's attractions include Blackpool Tower, Blackpool Tower Ballroom, Blackpool Pleasure Beach, Blackpool Zoo, Sea Life Blackpool, Sandcastle Waterpark, The Grand Theatre and Winter Gardens. It also has a party town reputation with lots of pubs and bars.
Blackpool is in Lancashire. It has an area population of around 140,000 making it one of Lancashire's largest towns. Local services in Blackpool are provided by Blackpool Council.
Blackpool is part of a wider region known as The Fylde. Some parts of the wider Blackpool area are in other local authority areas such as the Borough of Fylde and Wyre District. You can find out which local authority covers any particular area, here.
Blackpool has great transport links. It is connected to the national motorway network via the M55. Blackpool North train station has direct services on a modern electrified line to destinations like Preston, Bolton, Liverpool, Manchester, Manchester Airport, Birmingham and London Euston. Blackpool also has Blackpool Airport, although it currently has no passenger services.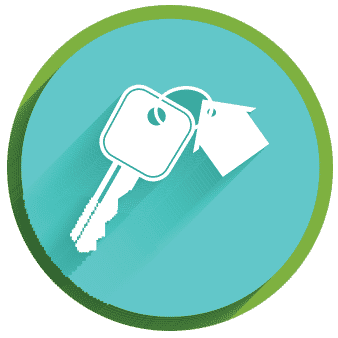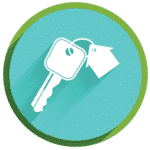 Access our selection of exclusive, high-yielding, off-market property deals and a personal consultant to guide you through your options.
Blackpool has great transport links. It is connected to the national motorway network via the M55. Blackpool North train station has direct services on a modern electrified line to destinations like Preston, Bolton, Liverpool, Manchester, Manchester Airport, Birmingham and London Euston. Blackpool also has Blackpool Airport, although it currently has no passenger services.
Blackpool also has an extensive local transport network with Blackpool Transport buses and a tram network making it easy for workers and visitors to get around. Blackpool Tramway runs from Starr Gate in the south along the seafront to Fleetwood. A new tram line to connect the network to Blackpool North station will open in 2022.
Tourism, hospitality and leisure are major employers in Blackpool, although much of this is seasonal work. Other Blackpool employers are in services, public services and light manufacturing. Blackpool Victoria Hospital also provides many jobs. Other significant employers in the wider Blackpool area include the energy sector, nuclear energy and aerospace.
Much has been done to regenerate Blackpool in recent years and make it more attractive as a place to visit, to live and to help create more jobs – all things which should help the property market. Blackpool Council has ambitious plans to do more and create a better Blackpool.
Current and upcoming regeneration schemes in Blackpool include Blackpool Central which is a new £300m visitor attraction, Talbot Gateway offering new modern office space and a new transport interchange, and a new Blackpool Museum called Showtown Blackpool. There are also schemes to develop new hotels, update key streets and encourage new retail and leisure amenities.
Blackpool is not just about tourism. Blackpool is working to develop its commercial and industrial sectors too which should also help to create more jobs in the town and benefit the property market here. Blackpool Airport Enterprise Zone covers land at Squires Gate, Blackpool Business Park and Blackpool Airport to the south of the town. The eventual aim is to attract more than 180 new businesses, help create up to 5,000 new jobs and secure over £300m of private sector investment. Since 2016 Blackpool Airport Enterprise Zone has attracted 114 new companies and more than 1,600 new jobs for the area.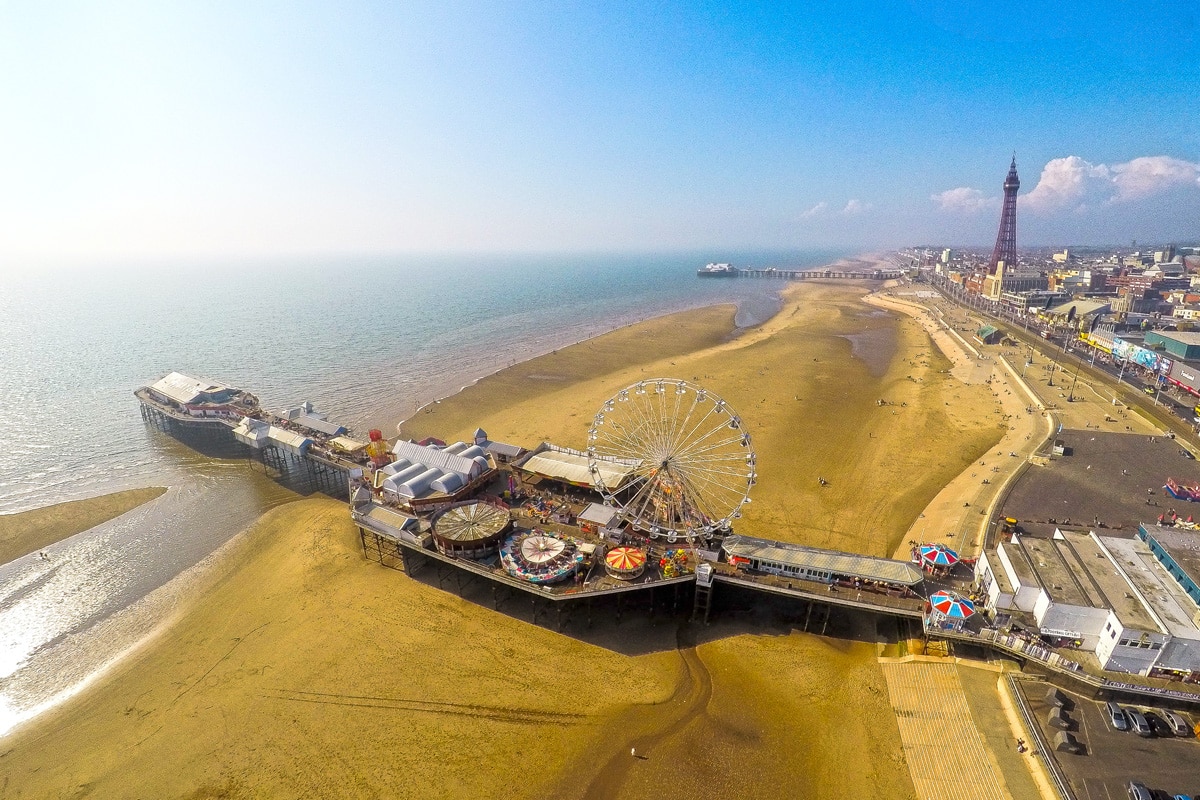 Property Values in Blackpool
Blackpool is a very good value property area compared to the rest of the country. The average property price across the Blackpool local authority area is £131,449. That means that Blackpool is amongst the top ten cheapest places to invest in property in England. The average Blackpool property costs only 45% of the price of the average property in England.
Blackpool offers some really cheap investment property. Zoopla listings show that it is possible to find a buy to let property in Blackpool starting at just £27,500.
Research on property xyz suggests that property in Blackpool itself has achieved around 24% growth over the past five years.
According to this local press report, some areas of Blackpool (FY3, FY4, FY5 and FY8) have seen prices rising more quickly than anywhere else in Lancashire over the previous year.
Rental Demand in Blackpool
The buy-to-let market in Blackpool offers opportunities to let to local residents and those who come to work in the area, particularly seasonal workers. There are also opportunities to provide holiday accommodation and short term let accommodation in Blackpool.
Home.co.uk's Blackpool Market Rent Summary shows that the average rent in Blackpool is £600 per month according to their figures. Blackpool landlords could expect to earn an average of £447 PCM for a one-bed property, £559 PCM for a two-bed property, £697 PCM for a three-bed property and £1,859 PCM for a four-bed property.
Low property purchase prices but solid rents mean buy-to-let investors can find attractive letting yields in Blackpool. Blackpool and the surrounding area is covered by the Fylde FY1, FY2, FY3, FY4, FY5, FY6, FY7 and FY8 postcode areas. Research on property xyz suggests that investors can find long let gross yields of 5.5% in FY1, 5% in FY2, 4.9% in FY3, 5% in FY4, 4.6% in FY5 and 3.5% in FY8.
Blackpool property investors might also like to check out the potential for providing HMO accommodation in the town. Investors who are considering operating a shared property or HMO in Blackpool can find out about mandatory HMO licences from Blackpool Council.
Blackpool Council is introducing a new Article 4 direction that will apply to the entire borough. The direction will remove permitted development rights that allow dwelling houses (C3 planning use) to convert into small houses in multiple occupancy (HMOs, a C4 planning use) without the need for planning permission. The direction will come into operation in October 2022.
Blackpool Council has a selective licensing scheme in the central area of Blackpool which means all rental properties there need a licence. Here's more information about selective licensing in parts of Blackpool.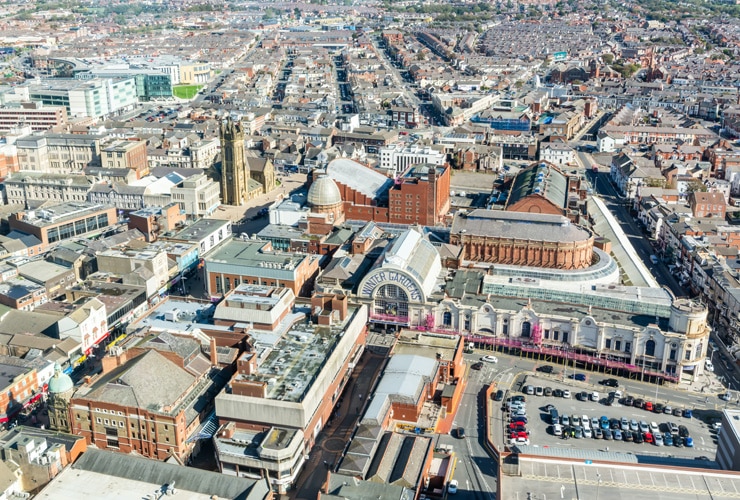 Property Investment in Blackpool
Population: 140,000 approximately
Average House Price: £131,449
Blackpool has a varied property market offering different opportunities for property investors. In the centre of Blackpool, the main property type is traditional terraces some of which are divided into flats. The Blackpool suburbs offer mainly detached and semi-detached family-sized properties and bungalows.
Central Blackpool stretching down to the South Shore area is where many of the small hotels and B&Bs for which the town is famous will be found. It's also a residential area too. Central Blackpool property appeals to tenants who need easy access to the town centre amenities including those who work in Blackpool town centre. There is also scope for short term lets in these areas. Central Blackpool areas have some of Blackpool's best value properties.
North Blackpool districts stretching out along and behind the North Shore include Anchorsholme, Bispham, Little Bispham, Cleveleys and Thornton forming Thornton Cleveleys. While more small hotels and B&Bs will be found along the seafront, they are also residential areas and appeal to families and retirees. Properties on or near to the beaches may be lettable as holiday lets.
Further to the north is the separate small town of Fleetwood (population 25,000). Fleetwood has its own local amenities and a regular tram service into Blackpool. A one-time small resort Fleetwood is now mainly a working town and residential area.
Districts to the east of Blackpool include Carleton, Common Edge, Grange Park, Great Marton, Hawes Side, Hoohill, Layton, Little Marton, Mereside, Queenstown and Warbreck. These areas are mixed residential and commercial areas appealing mainly to local residents. These districts have good access to Blackpool town centre as well as the M55 for those who need to travel or commute outside the Blackpool area. Some of these districts have good access to green space around Stanley Park and Marton Mere.
Further out is the separate small market town of Poulton le Fylde. Poulton, as it is usually known, has a population of around 18,000, its own good local amenities and a train station on the Blackpool-Preston railway line. It is a favourite residential district for those who want to buy or rent away from the bustle of Blackpool. Prices in the area (Wyre district) are around 30% higher than in Blackpool.
To the south of Blackpool itself is the separate small seaside town of Lytham St. Annes comprising Lytham, St. Annes, Ansdell and Fairhaven. Lytham St. Annes has its own shops and services and railway stations on the Preston to Blackpool South line. Lytham St. Annes is much quieter than Blackpool. It is popular with families and retirees and is a smart residential area. Prices in this area (Fylde district) can be up to 50% more expensive than in Blackpool itself.
Property investors who are interested in Blackpool property investments might also consider property investment in the nearby city of Preston.
About Our Data
Note: Population estimates are based on information provided by Localstats. Current average asking prices are taken from HM Land Registry data and Zoopla. Buy-to-let yields by postcode are taken from Property.xyz.