Areas of Preston: Buy-to-Let Property Investment Hotspots
The city of Preston might not be as well known – nor as big – as the North West's main cities of Manchester and Liverpool. But Preston has been voted a better place to live and work than both of them. Preston offers affordable investment property too, so it's easy to see why it should be on every property investor's radar.
Why Invest in Preston?
Preston proudly became the city of Preston in 2002. Since elevation to city status, Preston has also become the UK's most improved city, thanks to increased investment and innovation.
A few more useful Preston facts: Preston is the county town of all Lancashire and the base for Lancashire County Council, but the city itself has its own local authority, Preston City Council. Preston has a population of around 130,000 Prestonians, as they're known – although the population of the surrounding area is a sizable 420,000.
Preston's traditional industries were textiles and manufacturing. Today manufacturing and engineering are still very important to the Preston economy. Large companies here include aerospace company BAE Systems with offices in the city and sites at Warton and Samlesbury and the Westinghouse Springfields nuclear fuel manufacturing facility where 900 people work.
Other key employers in Preston include financial and business services, logistics and distribution and public services. Royal Preston Hospital is a major regional hospital. As one of the largest trusts in the country Lancashire Teaching Hospitals NHS Foundation Trust employs around 7,000 people.
Preston's place as being the best city in the north-west in which to live and work was awarded by the Good Growth for Cities Index compiled by Demos-PwC. Preston scored well on jobs, skills, health, new business startups and housing affordability.
The city centre has recently seen regeneration schemes in recent years. These include a new modern market and redevelopment of Preston bus station – which has the unusual distinction of being an architecturally significant Grade II listed building. The Stoneygate Masterplan is the latest, ambitious scheme to regenerate the city centre.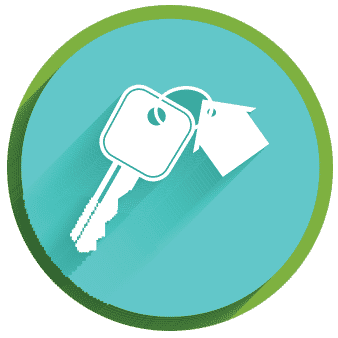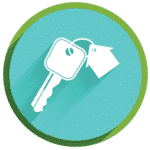 Access our selection of exclusive, high-yielding, off-market property deals and a personal consultant to guide you through your options.
Preston is famous for its Preston Guild Hall, which has hosted many famous musical, cultural and sporting events. It is planned that the venue will be relaunched with a new operator soon.
Preston is a major student city – the third largest in north-west England after Manchester and Liverpool. The University of Central Lancashire, known as UCLan, is one of the UK's largest universities with 33,000 students. Its Preston campus is on the northern edge of Preston city centre.
UCLan has invested millions in its campus in recent years and has plans for further developments. Work is underway on a new £60m Student Centre and Civic Square.
Areas popular for Preston student accommodation include the city centre, Plungington (known as 'Pluny'), Ashton and Fulwood.
Property Values
Preston itself has house prices that are some of the lowest in the UK. According to HM Land Registry, the average house price in Preston is currently £125,490.
That said, it's possible to find really cheap investment property in Preston – Zoopla and Rightmove show prices here start from about £30,000.
Investment in the Preston Area
Here's our investor's guide to some of the different areas in and around Preston:
Preston City Centre & Inner Suburbs
Population: 47,200
Average House Price: £138,000
Preston city centre has a small city living scene, and there are plans to build more apartment blocks and attract more city living. The old Preston docklands have been turned into a marina with residential and leisure facilities. The city centre and inner suburbs like Avenham, Broadgate, Frenchwood and Deepdale are cheap property areas, popular for a budget buy to let. Other areas like Plungington are popular for student accommodation.
A good property in these areas (PR1 postcode) could offer landlords strong yields approaching 7%.
North Preston
Population: 35,350
Average House Price: £190,000 - £250,000
North Preston, including Fulwood and the adjoining small suburb of Cadley, is one of the city's most popular residential areas. It has good local schools, shops and other amenities. The city side of Fulwood is a lower-mid priced area while the outer fringes are more upmarket residential areas. The Royal Preston hospital is also at Fulwood, creating lots of demand from hospital staff who want to live nearby.
Further out Broughton and Woodplumpton are separate villages, both around four miles north of Preston city centre. They're popular commuter villages and a mid-higher price area.
Yields in North Preston covered by the PR2 postcode area are a strong 5% on average while in PR3 further out around 3% is more likely.
East Preston
Population: 8,500
Average House Price: £140,000 - £160,000
Suburbs here include Ribbleton, a large east Preston suburb with its own shops and amenities, Fishwick and Grange. The area is partly residential and partly a commercial area with several business parks and large employers providing lots of jobs. East Preston is generally is a lower-priced property area and offers good value for buy to let investors.
Yields in this area (PR2) are around 5%.
South Preston
Population: 42,100
Average House Price: £170,000 - £210,000
South of Preston city centre, across the River Ribble, there are a number of different communities which are mainly in the Borough of South Ribble rather than the city itself.
Areas here include Bamber Bridge, Lostock Hall, Tardy Gate and Walton-le-Dale. All are popular mid-priced residential areas with good local amenities. They attract both those who work in Preston as well as commuters thanks to their proximity to the M6, M61 and M65, and so are strong areas for buy to let investors.
Penwortham is a separate small town, just to the south-west of Preston city centre across the River Ribble, and also in the Borough of South Ribble. Penwortham has great city-centre access and is popular with Preston commuters and also with families. It's also a mid-priced property area.
This area is covered by the PR1 postcode where up to 7% yield is possible but is mostly in PR5 where 4% yield is more usual.
West Preston
Population: 17,400
Average House Price: £120,000 - £250,000
West Preston includes suburbs such as Ashton on Ribble (often known simply as Ashton), Savick, Lea, Larches, Callon, Cottam, Ingol and Tanterton. West Preston offers a range of housing types: The inner areas are cheap property areas for investors while the outer areas are more villagey in nature and are mid-higher priced property areas.
One thing investors should know about the west side of Preston: Funding has just been confirmed for the new Preston Western Distributor road connecting the M55 and A583 on the west side of the city. The new road will open up land for new housing developments and new commercial developments in this part of the Preston area.
Yields in west Preston, mostly in PR2, are around 5% on average.