Areas of Leeds: Buy-to-Let Property Investment Hotspots

by Property Investments UK

The Property Investments UK editorial team have been researching and writing about the UK's property market for more than a decade.
Leeds is not only part of one of the largest urban areas outside London it also has a larger economy than many European countries. Although Leeds has higher property prices than much of West Yorkshire it still has very good value investment property. Leeds property prices still fall well below the national average.
Why Invest in Leeds?
The City of Leeds has a population of around 785,000 making it among the top five cities in England. The wider Leeds City Region stretching out into West and North Yorkshire has a population of around 3 million.
Leeds is big in economic terms: Invest Leeds City Region say that the economy of the area is worth £69 billion. They say that it is the largest regional economy outside London and has a larger economy than many European countries too.
Leeds used to be an industrial city but its economy is now based on services which provide many high-earning jobs. The banking and professional services industry in Leeds is said to be second in size only to London. Leeds is also one of the largest UK centres for law.
Digital, tech., media and creative industries are also important emerging sectors. Broadcaster Channel has its national headquarters in Leeds.
Other key industries in Leeds are manufacturing, food and drink, retail, travel and healthcare. The Leeds Teaching Hospitals NHS Trust employs around 14,000 staff. Asda has its head office in Leeds. Fast-growing airline and travel company Jet2.com is also based in the city.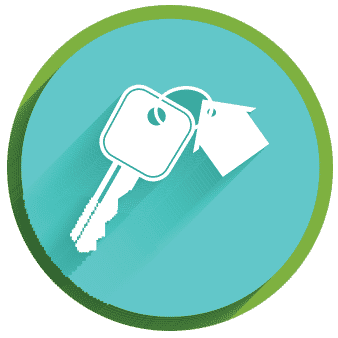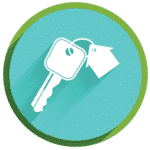 Access our selection of exclusive, high-yielding, off-market property deals and a personal consultant to guide you through your options.
Leeds city centre is one of the UK's biggest retail centres. It offers high street stores, shopping malls including Trinity Leeds and Victoria Leeds, Victorian shopping arcades with designer shops and the traditional Leeds Kirkgate Market. Leeds is also a hotspot for dining, leisure and nightlife with many bars and eateries.
Leeds has good transport connections by road and rail around the UK. Leeds to London by train takes just over 2 hours with 29 train services per day.
Leeds city centre could double in size over the coming decade and this could create some exciting opportunities for property investors. Regeneration and development at South Bank Leeds and the Temple District across the River Aire from the city centre could see a new city district with offices, shops, around 4,000 houses and apartments and a new city park called Aire Park.
Leeds is also a major student city and there are around 65,000 students here meaning there is a large student property market. Leeds universities include the University of Leeds, Leeds Beckett University and Leeds Trinity University. According to the Centre for Cities, Leeds is a brain-gain city. Leeds not only attracts large numbers of young people to study at university but also large numbers of new graduates who have not lived in the city before. This is likely to benefit the property market here and especially the Leeds letting market.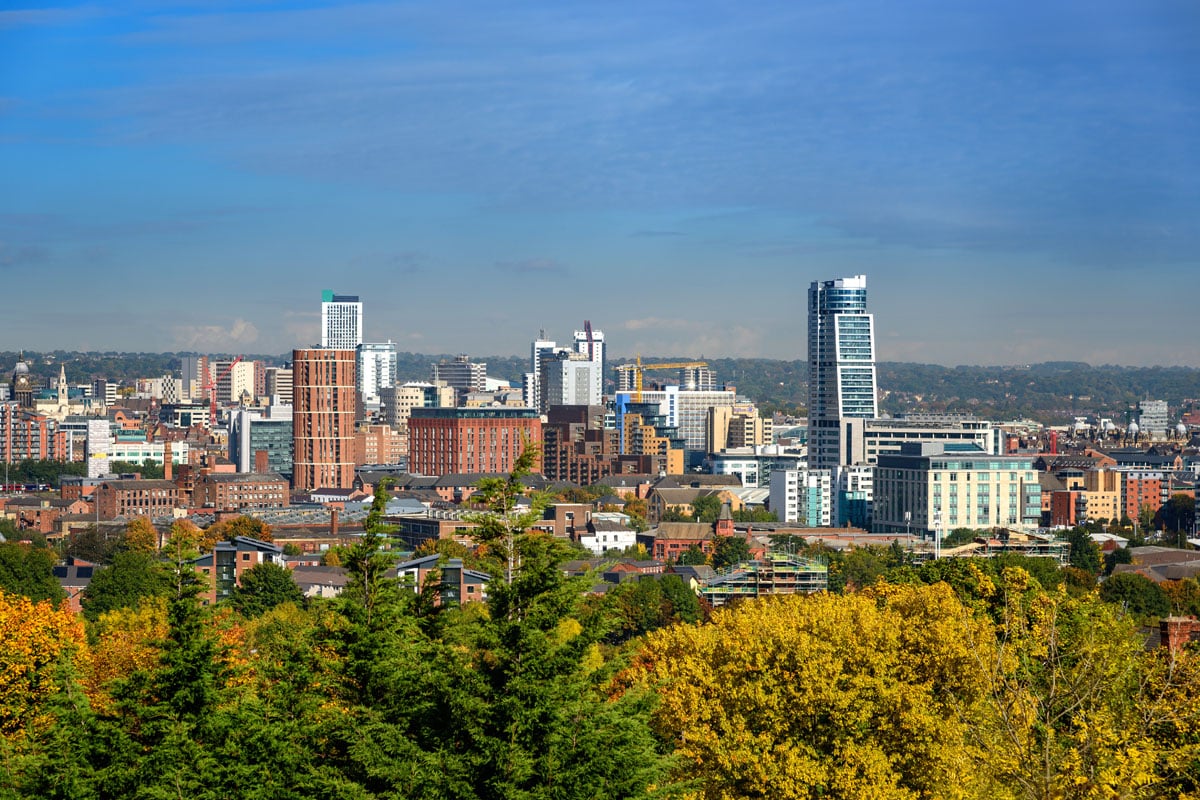 Property Values
Leeds property prices have risen sharply over the last decade but Leeds still has good value property investment opportunities. Average house prices in Leeds are only around two-thirds of those in the south of England.
Across Leeds, the average property price is currently around £241,000 according to HM Land Registry. This compares to the average house price in the south of England of around £370,000.
Investors can still find cheap investment property in Leeds though. Zoopla listings show that Leeds property prices start at just £47,500.
How much can I make from property investment in Leeds? Although previous property price rises shouldn't be taken as an indication of future price rises Leeds property investors have enjoyed good capital appreciation in the past. Research on property xyz suggests that property in parts of Leeds has seen up to 39.9% price growth over five years.
Rental Demand
Leeds has a very varied property letting market. Landlords can let to locals, people who come to work in Leeds and the student market too. There's a short-term letting and serviced accommodation market in Leeds city centre.
How much can Leeds buy to let investors make from a rental property? Actual rents depend on the type of property and location. However, figures from Home.co.uk's Leeds Market Rent Summary say the average monthly rent across Leeds is around £1,492.
Home.co.uk's figures say that average monthly rents for different types of houses or flats across Leeds are currently: £785 PCM for a one-bed property, £983 PCM for a two-bed property, £1,000 PCM for a three-bed property, £1,600 PCM for a four-bed property and £2,137 for a five-bed property. (Rents for particular areas should be checked with a local letting agent.)
What are Leeds property yields like? Yields across Leeds based on a long let are up to 7.2% on average according to property.xyz.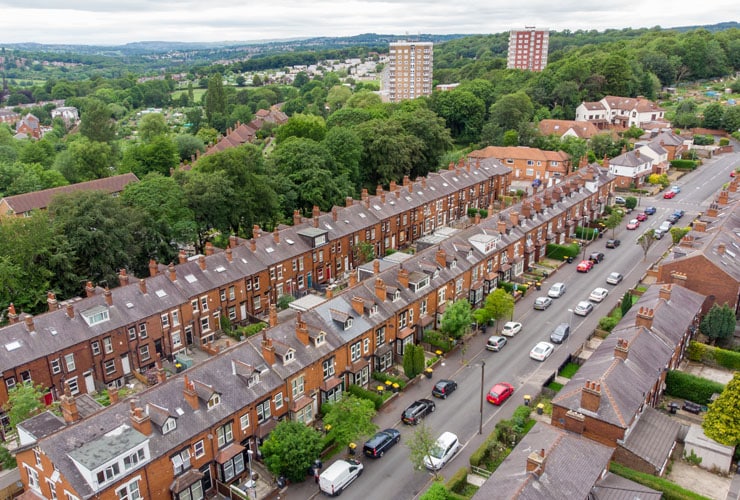 Property Investment in Leeds
Population: 785,000 approximately
Average House Price: £241,000
Leeds offers opportunities for all kinds of property investment. As well as city centre apartments and inner city terraces and flats for which the north of England is well known there are also large suburban housing estates with detached and semi-detached family houses.
Here we'll look at some of the most popular buy-to-let areas in Leeds.
Leeds City Centre is now a popular city living location. Around 32,000 people, mainly young professionals and students live here. Property types include converted warehouses and period buildings some in a waterfront setting along the River Aire together with many new apartment blocks.
Established city centre districts include Holbeck Urban Village, Granary Wharf and Leeds Dock. The new South Bank Leeds and Temple District will see many more homes in the city centre in the coming years.
The average house price in the city centre (LS1 postcode) is approximately £162,800 and city centre landlords can expect a yield of up to 7.2%.
Just to the north of the city centre Headingley has a population of around 32,150. Headingley is a traditional student area and Leeds Beckett University has a large campus here. It's also popular for house shares and with young professionals. Headingley has a good range of shops, bars and eateries, a train station, and frequent buses into Leeds city centre (every 7 minutes) making it very convenient for commuters.
The average house price in Headingley (LS6 postcode) is approximately £268,800 and landlords can expect a yield of around 5.8%. A student let could potentially yield much more.
Burley, Hyde Park and Woodhouse are inner city suburbs just north of the city centre with a total population of around 45,600. Burley, Hyde Park and Woodhouse are also very popular student areas as they are a short bus ride or walkable to the city centre university campuses. There's also a demand from staff working at Leeds General Infirmary or LGI.
These areas offer good opportunities for HMO investors. House prices (mainly LS2 and LS3 postcodes) offer good value at £207,000 on average and yields are around 6.5%. A good student let could yield much more.
The south Leeds suburbs of Armley, Beeston and Hunslet have a total population of around 78,300. They are areas of mostly terraced housing built when this was the industrial heartland of the city. Property prices are well under the Leeds average making them very popular for buy-to-let investment.
The average house price across this area (LS10, LS11 and LS12) is around £129,500-£165,000 and yields are around 4.5-6%.
The north Leeds suburbs – including places like Alwoodley, Adel, Horsforth, Moortown and Roundhay – have a population of around 165,500. These areas are Leeds' smartest residential areas. The market here is supported by easy access to the city centre, easy access to the Yorkshire countryside and highly rated schools like The Grammar School at Leeds.
North Leeds is the city's most expensive area for property – a family house will cost anything from £300,000 up to £1 million plus – so returns for landlords are tight. Yields based on the LS16, LS17 and LS18 postcodes are around 3-4%.
Better value can be had in the areas that fringe the most sought-after spots. For example, Kirkstall, Meanwood and Oakwood. Kirkstall Forge has a train station with a 9-minute commute into Leeds city centre.
Average prices in Kirkstall (LS5) are £225,000, in Meanwood (LS7) £262,800 and in Oakwood (LS8) £272,000. Yields across the area vary from 4.8-5.8%.
The north east Leeds suburb of Crossgates and the nearby separate town of Garforth are good value, mid-priced property areas and popular with families. They both benefit from train stations offering easy access into Leeds and are close to the M1 and the Thorpe Park business park making them attractive to commuters. Around 5,000 new houses are planned for this area of Leeds over the coming years, along the new East Leeds Orbital Road.
The average house price in Crossgates (LS15) is £220,400 and yields are around 3.8%. The average house price in Garforth (LS25) is £254,000 and yields are around 3.5%.
To the west of Leeds, investors might consider Pudsey (population 25,000) and Farsley (population 22,500) in west Leeds. They both offer good value property and are popular for family buy-to-lets.
To the south west of Leeds, Morley (population 43,300) has good-value property. It benefits from easy access to the M62 while a number of large business parks and the large White Rose Shopping Centre provide many jobs.
Average prices are £228,000 in Farsley (LS12) with yields around 4.5%. Average prices are £179,300 in Pudsey (LS28) with yields around 4.2%. Average prices are £217,700 in Morley (LS27) with yields around 4.8%.
Read More
Property investors who are interested in investing in Leeds property may also be interested in other parts of West Yorkshire where property prices are cheaper than in Leeds on average: