Areas of Wakefield: Buy-to-Let Property Investment Hotspots
Wakefield might be one of Yorkshire's smallest cities, but it's big in one way – it offers excellent value for money for property buyers and property investors. Investors who buy property in Wakefield can get much more for their money compared to Leeds just a few miles down the road. Here's what you need to know about property investment in Wakefield.
Why Invest in Wakefield
The City of Wakefield in West Yorkshire has a population around 77,000, but the population of the Wakefield Metropolitan District Council area which includes surrounding towns is around 345,000.
The local council says the Wakefield district has recently seen its sharpest population rise for at least 25 years.
Wakefield's traditional industries were coal mining and engineering. In recent years the economy has been rebuilt around light manufacturing, services and logistics. Several large business parks offer lots of jobs, so good news for property investors. Well-known companies in the Wakefield area include Teva UK, Card Factory, Haribo, KCom, Tangerine Confectionery UK, YPO, Next Plc and Coca Cola.
Coca Cola European Partners operates the largest soft drinks plant in Europe here in Wakefield.
Wakefield is also home to the HQ of both West Yorkshire Police and Yorkshire Ambulance Service.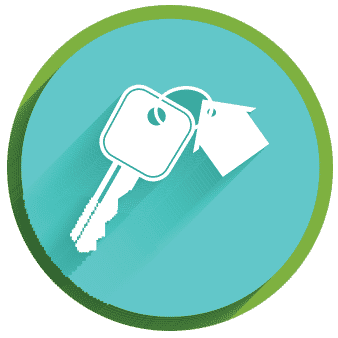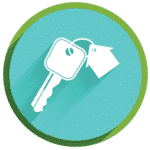 Access our selection of exclusive, high-yielding, off-market property deals and a personal consultant to guide you through your options.
Wakefield benefits from excellent transport links being right on the M1 and M62 motorways and the East Coast Main Line railway. The train service from either Wakefield Westgate or Wakefield Kirkgate stations to London takes around 2 hours.
Good accessibility into Leeds makes Wakefield attractive to those who commute into Leeds yet want to benefit from cheaper house prices and rents. Leeds is just 10 miles away and can be reached in 12 minutes by train, 20 minutes by car or around 30 minutes by express bus.
Wakefield has excellent city amenities. It is a major shopping centre with two shopping malls, The Ridings and Trinity Walk. Queen Elizabeth Grammar School and Wakefield Girls' High School are amongst the country's top independent schools and attract pupils from across Yorkshire.
Wakefield has a surprising cultural offer too, and so a growing visitor economy. The city is known for the imposing Wakefield Cathedral, Sandal Castle, the National Coal Mining Museum For England, The Hepworth Wakefield art gallery which is known around the world while the Yorkshire Sculpture Park outdoor sculpture park is nearby. Wakefield is at the centre of the curiously named  Rhubarb Triangle and holds an annual Festival of Food, Drink and Rhubarb to celebrate it.
An exciting upcoming development in Wakefield, which could really help put the city on the map, is Rutland Mills. The historic Rutland Mills complex is to be converted into a modern multi-cultural space, complete with offices, music studios and a boutique hotel all designed to be a northern version of London's famous Tileyard Studios. It's said to be a gamechanger for the Wakefield economy.
Also worth knowing about is City Fields. City Fields is a new urban extension just to the east of Wakefield. Eventually, 2,500 new houses will be built at City Fields plus shops, restaurants, leisure amenities, green space and new industrial units.
Property Values
Wakefield house prices are well below the national average. The average house price in Wakefield is currently £151,743 according to HM Land Registry figures. Wakefield is around 20% cheaper than nearby Leeds where the average house price is about £190,000.
It's possible to find a Wakefield buy to let investment property from as little as £39,500, according to Zoopla and Rightmove.
The Times tipped Wakefield amongst other places in the area as the best place to buy a house in Yorkshire saying that Wakefield is an up and coming place for buy-to-let investors as it is close to the strong jobs market in Leeds, has good transport links and larger homes for affordable prices.
Rental Demand
Wakefield landlords can earn up to £925 a month on average in rent from a Wakefield buy to let. Zoopla says that the average monthly rent in Wakefield is currently £612 PCM. A one-bed property will earn £378 PCM, a two-bed property £607 PCM, a three-bed property £746 PCM while a four-bed property will earn £925 PCM on average.
This report from a local estate and letting agent says that Wakefield is experiencing an increase in rental prices as the area continues to transform itself into an 'idyllic buy to let market'. They add that there is a high demand for rental property, a shortage of demand for property to rent in Wakefield, while rents rose 4% last year.
Property Investment in Wakefield
Here's our guide to property investment in and around Wakefield.
Wakefield City Centre
Population: 7,200
Average House Price: £90,000 - £150,000
Buyers and tenants are attracted to Wakefield city centre, thanks to its great amenities including shops, bars and restaurants plus easy access to Wakefield Westgate and Wakefield Kirkgate railway stations.
Wakefield city centre offers property investors a range of property including budget terraced houses and smart townhouses in locations such as St. John's and Thornes. There are also several city living apartment developments in locations such as Merchant Gate and the Wakefield Waterfront which might appeal to buy to let landlords.
Yields here (covered by the WF1 postcode area) are around 4.3%.
Northern Suburbs
Population: 30,500
Average House Price: £140,000 - £250,000
North Wakefield suburbs include Wrenthorpe, Alverthorpe, Kirkhamgate, Outwood and Newton Hill. These areas offer great access to the M1 and M62 for commuters to Leeds and further afield, plus the Wakefield 41 Business Park where several large employers are located.
The north side of Wakefield is a mid-priced property area and particularly appeals to family buyers and tenants.
Yields here (covered by WF1, WF2 and WF3 postcode areas) are around 3.8% to 4.3%.
Eastern Suburbs
Population: 13,800
Average House Price: £90,000 - £190,000
The east Wakefield suburbs include Eastmoor, College Grove, Pinders Heath and Stanley. The new City Fields housing and commercial development is also making this a fast-expanding area of Wakefield. The large Pinderfields Hospital is also located here.
The eastern side of Wakefield is generally a lower price property area, offering investors good value property.
Yields here, which falls mostly within the WF1 postcode area, are around 4.3%.
Southern Suburbs
Population: 27,200
Average House Price: £120,000 - £300,000
South Wakefield's suburbs include Belle Vue, Agbrigg, Kettlethorpe and Portobello which mainly offer traditional terraced houses and ex-local authority properties offering good value buy to let opportunities to investors. Durkar and Crigglestone are mid-market family areas offering easy access to the M1 at junction 39.
Further out areas such as Sandal (also Sandal Magna), Walton and Newmillerdam fringe quiet countryside areas and are some of Wakefield's more upmarket and expensive residential districts.
Yields here (based on WF2 and WF4 postcodes) are around 4% to 4.4%.
Western Suburbs
Population: 29,600
Average House Price: £150,000 - £260,000
Suburbs to the west side of Wakefield include Lupset and Flanshaw, both of which offer large social housing estates and traditional terraces, offering cheap property investments. Further to the west of Wakefield the separate small towns of Ossett and Horbury offer good access into the city but also have their own town centres, with local shops, schools and other amenities. They are popular with family buyers and tenants.
Yields here which are covered by WF4, WF5 and WF2 are around 3.3% to 4.4%.
Outer Districts
Population: 200,000 approx
Average House Price: £90,000 - £240,000
Other districts which make up the wider Wakefield area include Pontefract, Knottingley, Featherstone, Castleford, Normanton and Hemsworth. The first five of these towns together are also known as the Five Towns area. The historic town of Pontefract has good local amenities and is known for Pontefract Castle, Pontefract Races and the Pontefract Liquorice Festival.
Castleford and Normanton, in particular, have easy access to the many business and industrial parks along the M62, so landlords might look at buy to let opportunities letting to tenants who work in these locations.
The Wakefield outer districts offer a range of property opportunities. The main towns are generally lower-mid price property areas offering good value houses and flats but there are also some popular commuter villages where prices are higher.
Yields here, covered by WF6 to WF11 inclusive, are around 2.9% to 4.6% depending on property and area.
About Our Data
Note: Population estimates are based on information provided by Localstats. Current average asking prices are taken from HM Land Registry data and Zoopla. Buy-to-let yields by postcode are taken from Liveyield.