Areas of Huddersfield: Buy-to-Let Property Investment Hotspots
Huddersfield likes to think of itself as a place of beautiful landscapes and friendly people. But how beautiful is it as a place for property investment? Here's what you need to know about Huddersfield as a place to invest in buy to let.
Why Invest in Huddersfield?
Huddersfield is in the county of West Yorkshire. Huddersfield is partway between the cities of Leeds and Manchester. Huddersfield is the largest town in the Kirklees Council area.
Huddersfield is known as an industrial town originally based around wool processing and manufacturing. Today the main industries in Huddersfield are textiles, manufacturing, engineering and advanced engineering, chemicals, professional services and public services.
A number of well-known companies, some with a global reputation, are based in Huddersfield and these provide many jobs in the town. Companies in Huddersfield include FMG, Hoyer Petrolog UK Ltd., Mamas and Papas, Principle, Thornton & Ross, VTL Group, Incora (Wesco Aircraft), Camira Yarns, David Brown Santasalo, Cummins Turbo Technologies, Reliance Precision and Paxman Coolers.
Other significant employers here include the University of Huddersfield and the Calderdale and Huddersfield NHS Foundation Trust. The trust employs around 6,000 people at locations including Huddersfield Royal Infirmary and the Calderdale Royal Hospital at nearby Halifax.
Huddersfield has great connectivity. That makes Huddersfield attractive as a place to live to those who work in other towns and cities in West Yorkshire and also in Greater Manchester. Huddersfield is close to the M62 and A62 that connect to the rest of West Yorkshire and Greater Manchester.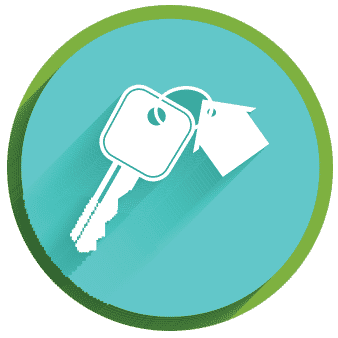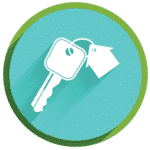 Access our selection of exclusive, high-yielding, off-market property deals and a personal consultant to guide you through your options.
Huddersfield railway station has direct services to Leeds and Manchester and many other towns and cities across the north. Huddersfield to Leeds takes approx. 29 minutes by train. Huddersfield to Manchester takes approx. 40 minutes by train.
Huddersfield is the main town for shopping and leisure in the Kirklees area. Sights in Huddersfield include Huddersfield Town Hall, which is a popular music and comedy venue, the Lawrence Batley Theatre and John Smith's Stadium which is home to Huddersfield Town FC and Huddersfield Giants RLFC.
Huddersfield is known for its arts and cultural scene with events including the Huddersfield Literary Festival, Huddersfield Contemporary Music Festival and Huddersfield Carnival.
Other claims to fame are that Huddersfield is the birthplace of the Rugby League which was established here in 1895 and of former Prime Minister Harold Wilson.
Kirklees Council has a plan aimed at making Huddersfield an even more appealing place to live in, work in and visit. The Huddersfield Blueprint is a ten-year vision to create a thriving, modern-day town centre. The plan aims to deliver five key objectives for Huddersfield Town Centre: A vibrant culture, art, leisure and nightlife offer, thriving businesses, a great place to live, improved access and enhanced public spaces.
Huddersfield is also a university town so there are also opportunities for student property investors. The University of Huddersfield has over 20,000 students based at its town centre Queensgate campus. Huddersfield University specialises in subjects including arts and humanities, physical sciences, computer sciences, social sciences, clinical, pre-clinical and health, life sciences, engineering and technology, education, law, business and economics and psychology.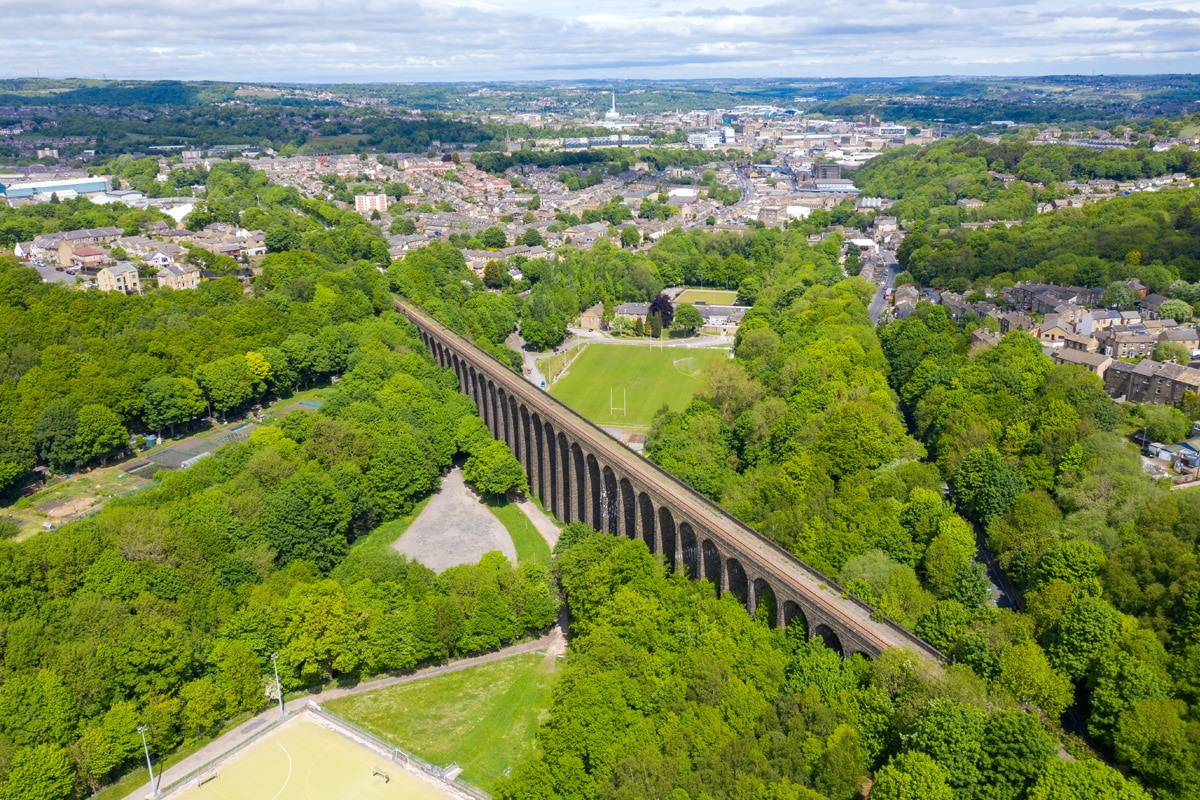 Property Values in Huddersfield
Huddersfield is a very good value property investment area overall. Property prices in Huddersfield are well below the England national average house price and around 20% below the nearby city of Leeds.
According to HM Land Registry data, the average England house price is currently around £268,000. The average Huddersfield (Kirklees) house price is now around £167,000.
It is possible to find an even cheaper buy-to-let property in Huddersfield. Zoopla listings show that it is possible to buy an investment property in Huddersfield for around £50,000.
Research on property xyz suggests that property in Huddersfield HD1 has returned up to 37.7% growth over the past five years.
Rental Demand in Huddersfield
Huddersfield's property letting market offers opportunities to buy to let to local residents and those who come to work in the Huddersfield area. Huddersfield also has a student accommodation market.
Home.co.uk's Huddersfield Market Rent Summary reports that the average rent in Huddersfield is £632 per month at the moment. Landlords in the Huddersfield area could expect to earn an average of £503 PCM for a one-bed property, £668 PCM for a two-bed property, £694 PCM for a three-bed property and £786 PCM for a four-bed property according to their statistics.
Huddersfield buy-to-lets offer property investors strong yields. Research on property xyz suggests that investors can find long let gross yields of 4.9% in the Huddersfield HD1 postcode area, 4.1% in HD2, 3.8% in HD3, 4.5% in HD4 and 4.5% in HD5.
This report from a local agent says the best areas of Huddersfield for rental returns are Marsh, Moldgreen, Fartown, Lindley and Crosland Moor.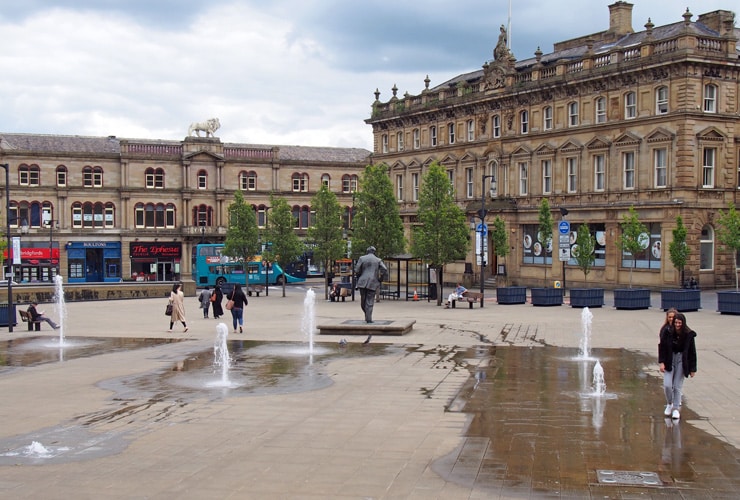 Property Investment in Huddersfield
Population: 162,900 approximately
Average House Price: £167,000
Huddersfield offers investors a wide range of property types. Typical Huddersfield house types include traditional stone-built terraced property, large mainly Victorian period houses plus both old and new build housing estates with detached and semi-detached family houses. Buy to let investors will also find apartments, mostly in old converted mill buildings, in several parts of the town. Huddersfield's inner suburbs are densely populated but the outer suburbs in the hills and valleys around the town offer more space and some are semi-rural.
Areas to the north of Huddersfield town centre include Birchencliffe, Cowcliffe, Deighton, Edgerton, Fartown, Fixby, Oakes, Salendine Nook and Sheepridge. These offer a mix of property types including some of Huddersfield's cheapest properties and some of its more expensive areas.
Lindley, sometimes known as Lindley Village, is one of north Huddersfield's most popular residential spots with both buyers and tenants. It offers sought after schools and has its own local shops with fashionable bars and eateries. Lindley is also a popular place to live with those who work at Huddersfield Royal Infirmary nearby.
Locations to the north of Huddersfield are good for West Yorkshire commuters on the road network as there is access to the M62 at junctions 23, 24 and 25 and also good access to Halifax.
Areas to the east of Huddersfield town centre include Aspley, Moldgreen, Grove Place, Rawthorpe and Turnbridge. These areas have good access to Huddersfield town centre and the A642 towards the M1. The inner areas such as Moldgreen have good value property and are also popular for student accommodation and house shares.
Areas to the south of Huddersfield town centre include Almondbury, Armitage Bridge, Berry Brow, Lockwood, Longley, Newsome, Primrose Hill and Taylor Bridge. These are popular and quite villagey residential areas overlooked by Castle Hill, a well known Huddersfield landmark. Berry Brow has a train station on the Huddersfield-Sheffield line.
Further to the south along the A616 and A6024 are the villages and small towns of the Holme Valley. These include Brockholes, Honley and Netherton plus Meltham and Holmfirth which is famous for its connections with the Last of The Summer Wine TV sitcom. These areas have good road connections into Huddersfield plus access to the M1, Barnsley and Sheffield. Brockholes and Honley have train stations on the Huddersfield-Sheffield line.
These areas are semi-rural but have their own shops and other amenities and popular schools. They are all sought after Huddersfield residential areas but prices are generally higher than in the town itself.
Areas to the west of Huddersfield town centre include Crosland Moor, Marsh, Milnsbridge, Leymoor, Longwood, Paddock and Quarmby stretching along the Colne Valley. These areas have good access to Huddersfield on the A62. The inner areas are also partly commercial areas and have good value property prices.
Further out are locations including Linthwaite, Slaithwaite and Marsden. These small former mill towns and villages are semi-rural and have their own local amenities and good access on the A62. Slaithwaite (pronounced 'Slawit') and Marsden have train stations with half-hourly services to Huddersfield, Leeds and Manchester making them popular with commuters. Property in the most popular locations is more expensive than Huddersfield itself but still well below the national average.
About Our Data
Note: Population estimates are based on information provided by Localstats. Current average asking prices are taken from HM Land Registry data and Zoopla. Buy-to-let yields by postcode are taken from Property.xyz.