Areas of Manchester: Buy-to-Let Property Investment Hotspots

by Property Investments UK

The Property Investments UK editorial team have been researching and writing about the UK's property market for more than a decade.
Manchester is not only the commercial and economic hub of the north west it is one of the fastest growing, most dynamic cities in the country. Both are things that bode very well for the future of property investment in Manchester.
In this report, we will focus on buy-to-let opportunities in the City of Manchester itself. If you are interested in buy-to-let across the wider Manchester area then please refer to our article on buy-to-let investment in Greater Manchester.
Why Invest in Manchester?
The City of Manchester is one of the ten areas that make up Greater Manchester. The other boroughs of Greater Manchester are Bolton, Bury, Oldham, Rochdale, Stockport, Tameside, Trafford, Wigan and the city of Salford.
The City of Manchester has a population fast approaching 600,000. The wider region has a population of 2.8 million.
Manchester is a fast-growing city. The local authority estimates the population of the city itself will reach 630,000 within just six years. It's also estimated that 56,000 new homes are needed in the city by 2037 to keep up with demand.
Manchester's city centre economy is based around high-value industries like banking and finance, law, media and creative, health, education and public services, and tech. and digital. Manchester is said to be the top technology city in the UK. These industries provide lots of well-paid jobs which benefit the property market.
The city has seen a vast amount of development in recent years, creating an impressive world-class cityscape with many supertall skyscrapers including the now-iconic Beetham Tower and the new Deansgate Square cluster. New office space at Spinningfields and Circle Square has brought more jobs into the city and new apartment developments have attracted many more people to live in the city centre too.
More exciting new developments are planned, including a new office and residential district at Mayfield Manchester, a new innovation district at ID Manchester and a completely new residential suburb with 15,000 homes at Victoria North.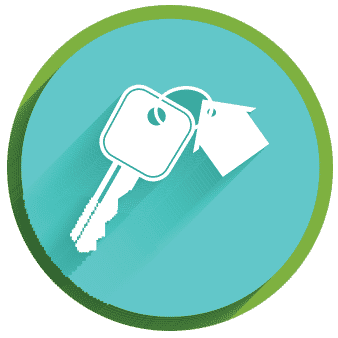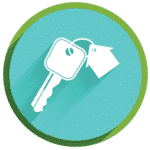 Access our selection of exclusive, high-yielding, off-market property deals and a personal consultant to guide you through your options.
Manchester is one of the north's main centres for shopping, entertainment and leisure which all attract tens of thousands of visitors to the city. Venues include the Manchester Arndale shopping mall, Palace Theatre, Manchester Opera House and the AO Arena. Manchester United and Manchester City are known worldwide and also attract thousands of fans and visitors to their Old Trafford and Etihad stadiums.
Manchester Airport is one of the few airports in the UK to offer worldwide flights. There are regional and national train services from Manchester Piccadilly and Manchester Victoria stations while Manchester is due to get a new station on the HS2 high-speed rail network sometime in the 2030s.
The Metrolink tram network connects the city centre to 99 stops around the suburbs. Places near a Metrolink stop can be more sought after for rentals.
Manchester is one of the largest student cities in the country with around 100,000 students at the University of Manchester, Manchester Metropolitan University (MMU) and the University of Salford nearby. Manchester is particularly popular with overseas students. Popular areas for student accommodation include the city centre, places near the Oxford Road university buildings, Rusholme and Fallowfield.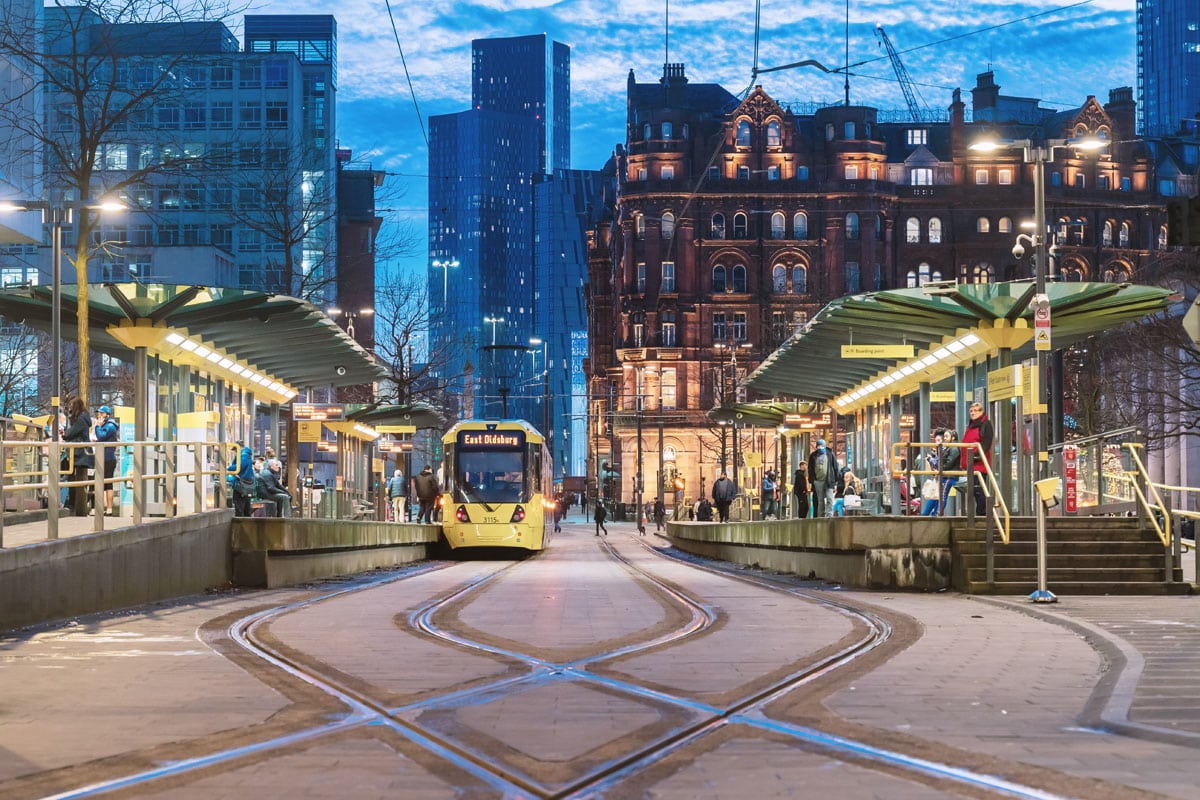 Property Values
Manchester property is around 25% cheaper than the national average, meaning Manchester offers investors very good value for money.
The average house price in the City of Manchester is £234,800 based on HM Land Registry figures. This compares to the UK average house price of approximately £316,000.
Investors can find even cheaper property in Manchester though. Zoopla listings show that the city's house prices start at just £55,000.
How much can I make from property investment in Manchester? While previous capital gains shouldn't be taken as an indication of future price rises property investors in some parts of the city have seen the value of their property rise by 41% in five years, according to figures from property xyz.
Rental Demand
The rental market in Manchester city centre itself is mainly for professional tenants or students. In the Manchester suburbs, the rental market is mainly aimed at families, commuters and (depending on the area) the student market.
How much might buy-to-let investors make from a rental property in Manchester? Actual rents depend on the type of property and location. Achievable rents should be checked with a Manchester letting agent. However, figures from Home.co.uk's Manchester Market Rent Summary say the average monthly rent across the city is £1,684.
Home.co.uk's figures say that average monthly rents for different types of houses or flats across Manchester are currently: £1,095 PCM for a one-bed property, £1,340 PCM for a two-bed property, £1,671 PCM for a three-bed property, £2,258 PCM for a four-bed property and £2,378 for a five-bed property.
What are letting yields like in Manchester? Yields in Manchester for a long let are 5.4% according to property.xyz.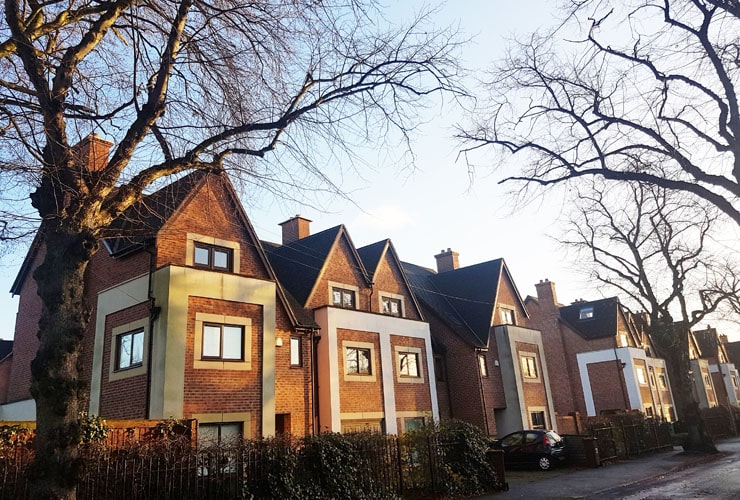 Property Investment in Manchester
Population: 600,000 approximately
Average House Price: £234,800 approximately
Manchester City Centre is a very popular city living location. Over 50,000 people live in Manchester city centre and it appeals to city workers and students too. While there are also opportunities to let serviced apartments or offer short-term rentals here.
Areas along Deansgate, Spinningfields and the Green Quarter have modern city apartments. The Northern Quarter has a fashionable, alternative vibe, while the Southern Gateway area is popular with students.
Areas surrounding the city centre are also popular for rentals. These include Ancoats and New Islington to the north and Hulme to the south just across the Mancunian Way ring road.
Areas to the immediate west of the city centre like Chapel Wharf, Greengate and Middlewood Locks are in the Salford district and can offer good value.
Average property prices in Manchester city centre (based on M1 to M4 postcodes) are £234,000-£292,000 approximately. Average yields here are around 5.2-5.7%.
The suburbs of north Manchester include Blackley, Cheetham, Cheetham Hill, Collyhurst, Crumpsall and Moston. These areas have good access to the city centre (some have Metrolink tram stations) and the M60 motorway. Some of Manchester's cheapest properties can be found here.
Average property prices in these areas (based on M8 and M9 postcodes) are £182,000-£199,600. Average yields are around 5.2-5.6%.
To the east of Manchester city centre suburbs include Clayton, Miles Platting, Newton Heath, Openshaw, Gorton and West Gorton. These are also very good value areas for property investors.
Average property prices in this area (based on M11 to M13) are £191,100-£230,000. Average yields here are around 4.8-6%.
South Manchester has a very varied property market offering a wide range of opportunities to property investors.
The inner city's suburbs like Longsight, Levenshulme, Moss Side and Rusholme have very good value investment properties. Fallowfield is a popular student property investment location.
Average property prices are £253,900 in Levenshulme (M19) and an average yield of 4.6% could be expected. Student properties should return much more.
South west of the city centre Old Trafford and Stretford are close to Trafford Park, a large business park providing thousands of jobs. Salford Quays and Media City is a major regeneration area with homes, commercial space and leisure attractions such as the Lowry Theatre, Imperial War Museum, Media City, the BBC and ITV. It is a location for many new build apartment developments.
Parts of south west Manchester are outside the city boundaries and in Salford or Trafford borough but they have very good road and tram links and are within easy reach of Manchester city centre for commuters.
Average property prices in Salford Quays (M50) are £214,600 and average yields are 5.7%.
Further out the suburbs of Chorlton, Whalley Range and Withington are traditional suburban areas and are popular with families. It is still possible to find good value in these areas.
Didsbury, East Didsbury and West Didsbury are south Manchester's most sought-after and higher-priced residential areas. They are attractive to professional tenants.
Average property prices here are £334,000-£377,900 (based on M20 and M21) Average yields are tight at around 3.2-3.7%.
Further out beyond the M60 motorway suburbs like Wythenshawe are good-value property areas. Buy to lets here appeal to tenants who work in the business parks around the area or Manchester Airport. Average property prices here (M22) are £232,000 and average yields are 5.3%.
Read More
About Our Data
Note: Population estimates are based on information provided by Localstats. Current average asking prices are taken from HM Land Registry data and Zoopla. Buy-to-let yields by postcode are taken from Property.xyz.