Areas of Salford: Property Investment Buy-to-Let Hotspots
One of the most promising areas to invest in property in Manchester isn't in Manchester at all... it's right next door in the separate city of Salford. Here we'll look at how to find the best areas of Salford to invest in buy-to-let.
Why Invest in Salford?
Salford is one of the boroughs which make up Greater Manchester. The others are Bolton, Bury, Oldham, Rochdale, Stockport, Tameside, Trafford, Wigan, and the City of Manchester itself.
The City of Salford has a population around 248,700 but approximately 2.8 million people live in the wider Greater Manchester area.
Salford has great transport connections, making it a convenient place to live with those who work anywhere in Manchester and throughout north-west England. Salford has road connections using the A6, A580, M602 and M60 and railway stations at Salford Central, Salford Crescent, Eccles and elsewhere. Parts of Salford are also connected to Greater Manchester's Metrolink tram network making it a great location for commuters.
Salford's main industries are similar to the rest of Greater Manchester. They include transport and logistics, light manufacturing, public services, financial and business services and the media and digital industries. Large employers in Salford itself include the BBC, Salford Royal Hospital and the University of Salford. Nearby Trafford Park, one of Europe's largest industrial estates, and the Trafford Centre shopping centre provide around 35,000 jobs.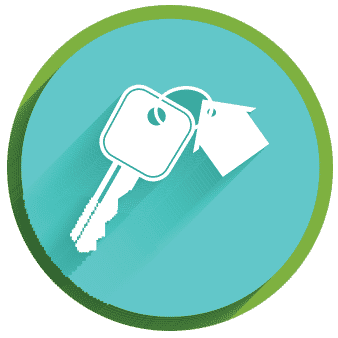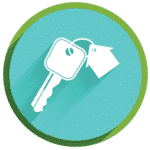 Access our selection of exclusive, high-yielding, off-market property deals and a personal consultant to guide you through your options.
The Salford Quays area has been largely developed since the 1980s as a new commercial and residential district of Salford based around the old Manchester docks. It includes many commercial and residential developments and Media City. The BBC is based at Media City where it employs around 3,000 people and around 250 other businesses are based here.
There are plans to develop and expand Media City even further over the coming years.
Salford Quays is also home to the Lowry Theatre, Imperial War Museum and the ITV Coronation Street set.
Salford is a large student city. The University of Salford has around 20,000 students. It has a main campus which is centred on the Peel Park area and another campus at Media City.
There is purpose-built student accommodation and student houses all over Salford but locations within easy walking distance of the university campuses are generally most popular for student lettings.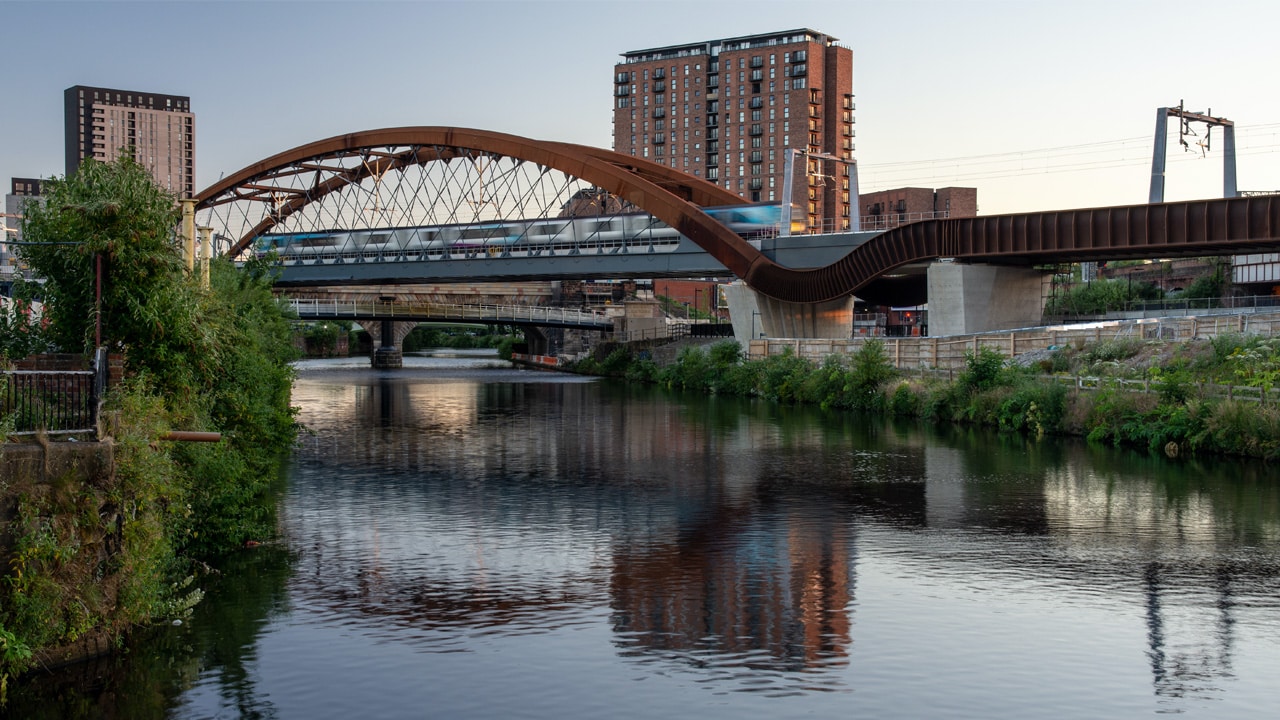 Property Values in Salford
The Salford area is generally one of Greater Manchester's lowest-priced areas for property, so can offer good value to buy-to-let investors.
The average house price in Salford is currently £170,058. This compares to the average price in nearby Manchester of £184,586 and in nearby Trafford borough of £293,243.
Zoopla and Rightmove show that it is possible to find investment property in Salford from as little as £57,000.
Although past performance isn't necessarily a guide to the future Salford property investors have done quite well from their Salford property investments in the past. This report says that house prices in Salford have risen 270% since 2000, making it the fastest rising property market in the north of England and one of the top ten in all of England. It says that an average property worth around £42,000 in 2000 would have been worth around £156,000 by 2018.
Rental Demand in Salford
Home.co.uk's Salford Market Rent Summary says that the average monthly rent in Salford is currently £1,049. The figures show that landlords in Salford might expect to earn an average £827 PCM for a one-bed property, £1,052 PCM for a two-bed property, £1,387 PCM for a three-bed property, £1,298 PCM for a four-bed property and £1,446 PCM for a five-bed property.
The combination of below-average property prices in Salford, and strong rents, mean that landlords can earn excellent rental yields from Salford property. According to Liveyield, investors can earn from 5.7% up to 7.2% annual return on their property investment. Read on to find where the best yields in Salford are.
As elsewhere, a student property investment or HMO could potentially offer much more in yield.
Investors who are interested in setting up or buying an HMO in Salford can find more information about HMO licences from Salford City Council, here.
Salford City Council has Article 4 directions in place in some areas. This means you will need planning permission to create a new HMO. More information here.
Salford City Council has a selective licensing scheme in some areas. This means you will need a licence to rent out any property in those parts of the Salford area. More information on Salford selective licensing here.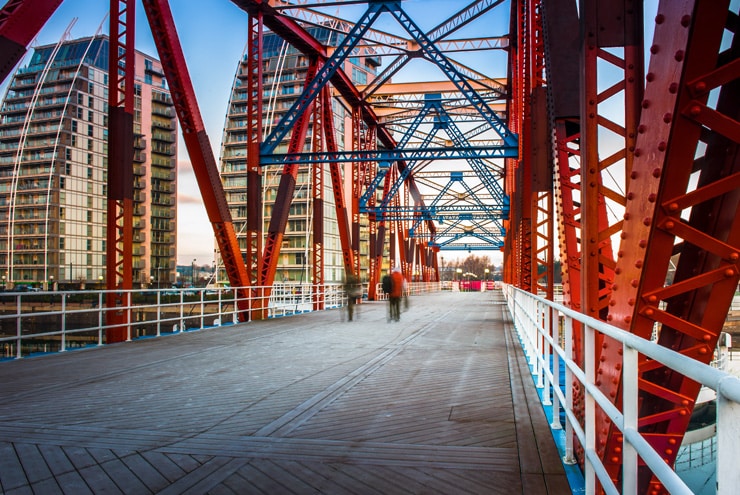 Property Investment in Salford
Population: 248,700
Average House Price: £170,058
The eastern Salford suburbs include Blackfriars, Greengate and Trinity. These areas are just across the River Irwell from Manchester city centre, meaning they are just a few minutes walk from the shops, offices, rail and tram connections there. That makes them great locations for those who work in Manchester itself.
In recent years parts of these areas have been developed with city living apartment schemes, including a number of tower blocks. Several more are planned and these will create a new city district around a new city park. Yields here, covered by the Manchester M3 postcode area, are a strong 6%.
The central Salford suburbs include Charlestown, Irlams o'th'Height, Langworthy, Ordsall, Pendleton, Seedley, University and Weaste. These areas are based around what is effectively Salford town centre with local amenities at Salford Shopping Centre and they also have good transport links into Manchester and further afield.
The main University of Salford buildings and much Salford student accommodation is in this area. Parts of this area also have good access to the Trafford Park industrial area for those who work there.
Central Salford is mainly a good value property area. Yields here, in M5 and M6, are 5.7% - 6.7% on average.
Further to the east of central Salford, across the River Irwell, are the districts of Cheetwood, Higher Broughton, Lower Broughton and Kersal. These areas include both residential and commercial areas and being right on the A56 road offer easy access into Manchester city centre in 10-15 minutes by road. Investors in this area (M7 postcode) might expect 5.7%.
In the north of the Salford district, the suburbs of Agecroft, Clifton, Swinton, Pendlebury and Wardley are mainly residential areas, although the large Wardley Industrial Estate has many employers. They have good access to the A6, A580, M60 and M61 making them popular residential areas with those who work in Manchester or around the Greater Manchester area. M27 postcode areas offer a yield of almost 6%.
To the west of the district and partly in the Wigan area are the suburbs of Boothtown, Mosley Common, Walkden and Worsley. They are partly semi-rural areas and popular with those who want to live out of the city but still be close to good transport links. Yields here (M28 postcode area) are 6.3%.
Eccles is a separate small town within the Salford district. It has its own local amenities, is right on the M602 and M60 and has good train services into Manchester as well as Liverpool and is also on the Metrolink tram network. Eccles districts include Barton upon Irwell, Ellesmere Park, Monton, Patricroft, Peel Green and Winton and include some of Salford's most popular residential areas. The Eccles area (M30 postcode) offers a yield of 6.5%.
Little Hulton is in the far north of the Salford district, adjoining the Bolton district. It has good access to the M60 and M61 and several industrial parks providing employment. Little Hulton is a low-cost housing area. This means that yields in this area (M38) are the highest in the Salford district at 7.2% on average.
Irlam and Cadishead are in the far west of the Salford district and on the A57 road towards Warrington. They have good motorway access, a regular train service into Manchester and a number of industrial estates. They are good value property areas. M44 postcodes can offer investors a 5.9% yield.
The Salford Quays area has been largely developed since the 1980s as a new commercial and residential district around the old Manchester docks along the Manchester Ship Canal. Salford Quays is home to offices including those at Media City, residential developments, hotels, shops and leisure amenities many of which have a waterfront setting. Salford Quays also has easy access into Manchester city centre by Metrolink tram. Several new city living developments are ongoing here, including some apartment blocks in high rise towers.
Prices here, in the M50 postcode, are higher on average than most of Salford. However, Salford Quays is popular as a place to live for those who work at Media City and in Manchester city centre so has good buy to let potential.