Areas of Liverpool: Buy-to-Let Property Investment Hotspots

by Property Investments UK

The Property Investments UK editorial team have been researching and writing about the UK's property market for more than a decade.
Liverpool is world famous for the Beatles, Liverpool FC (and Everton FC too), the Grand National and the ferry across the Mersey. What it isn't so famous for is something that will appeal to property investors everywhere – low property prices and great buy to let rental opportunities.
Why Invest in Liverpool?
The City of Liverpool has a population of around 500,500. The wider Merseyside area has a population of around 1.4 million. It is part of the Liverpool City Region.
Liverpool is a vibrant, buzzing city. Liverpool is renowned for its sport, music, culture and its social scene. It offers many bars, eateries, museums, theatres and music venues.
People from Liverpool are known as Liverpudlians .... or more informally scousers.
Liverpool is an industrial and commercial hotspot too. Its key industries include chemicals, food processing, business and financial services, retail, tourism and motor manufacturing. Liverpool is the fifth largest port in the UK and handles a wide range of UK imports and exports.
The new Liverpool City Region Freeport could help grow the economy here and bring more businesses and jobs to Liverpool over the coming years.
Liverpool sights include the Royal Albert Dock, Tate Liverpool, Walker Art Gallery, Museum of Liverpool, Liverpool Philharmonic Hall, St. Georges Hall, Chinatown and Arena Liverpool. The famous Three Graces by the Pier Head is the centrepiece of an attractive regenerated waterfront area.
Liverpool is one of the largest shopping centres in the UK with a wide range of local and national shops and the huge Liverpool ONE shopping mall.
Liverpool attracts around 42 million tourist visits a year which help support the property market in the city. Liverpool is an increasingly popular destination for cruise ships with around 100 visiting every year. Liverpool will host the Eurovision Song Contest 2023, on behalf of Ukraine. The Eurovision Song Contest should help to raise the profile of Liverpool across Europe.
Liverpool has excellent transport connections around the region, nationally and internationally. Liverpool is on the M62, M57 and M58 motorways. There are train services from Lime Street train station to Manchester, Birmingham, Leeds, Newcastle and London amongst other places. The Kingsway and Queensway road tunnels under the River Mersey connect the city to Birkenhead and Wallasey on the Wirral.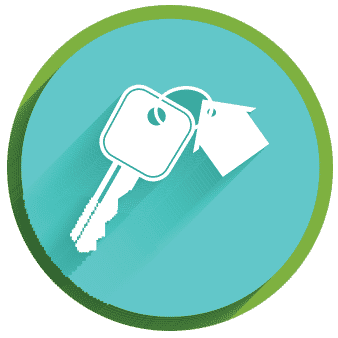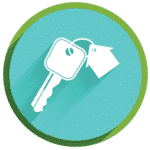 Access our selection of exclusive, high-yielding, off-market property deals and a personal consultant to guide you through your options.
Merseyrail is Liverpool's commuter railway system. It offers fast access around the city centre and to the Wirral, Southport and Chester amongst other places. Locations on the Merseyrail network are especially attractive to commuters.
The famous Mersey Ferry operates from Pier Head to Seacombe in Wallasey and Woodside in Birkenhead. There are also ferry services from Liverpool to Dublin, Belfast and the Isle of Man.
Liverpool has some exciting regeneration schemes and more are planned, which should help boost the property market in the city.
The Knowledge Quarter (KQ) and Paddington Village are aimed at developing the life sciences, innovation and higher education sectors in the area around the universities. It aims to be one of Europe's leading innovation districts and to attract more high-value jobs.
Liverpool Waters is a £5 billion long-term vision to transform the city's northern docks and to create a sustainable world-class mixed-use waterfront district. Everton FC is building a new 52,000-seat stadium at Bramley-Moore Dock. South of the city centre there are plans to redevelop the Kings Dock area too.
Liverpool is a major student city so there is demand for student accommodation. There are around 50,000 students in Liverpool studying at the University of Liverpool, Liverpool John Moores University (LJMU) and Liverpool Hope University.
The main university campuses are on the edge of the city centre. Popular student property areas in Liverpool are Kensington, Edge Hill, Wavertree, Childwall, Aigburth, Mossley Hill and Allerton.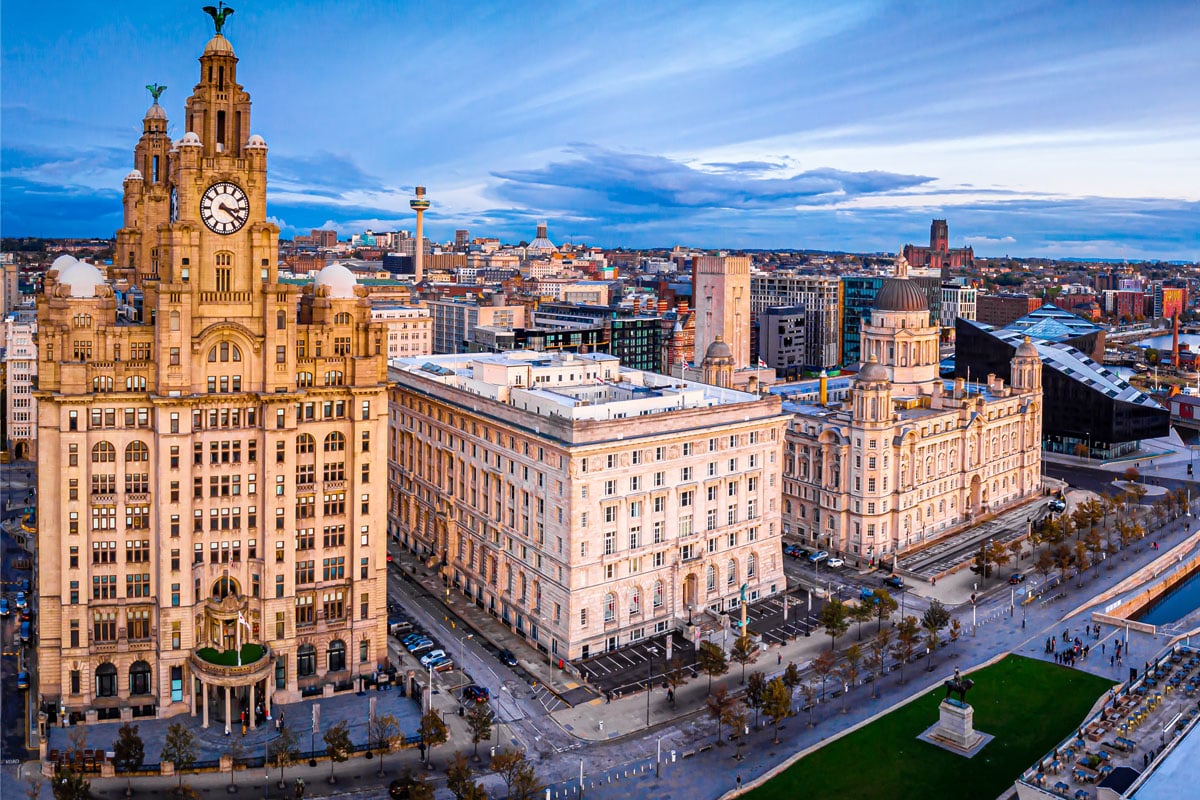 Property Values
Liverpool is one of the cheapest large cities in England in which to invest in property. Across Liverpool, the average property price is currently around £180,700 according to HM Land Registry. This means that Liverpool property prices are less than half of the average house price in the south of England, currently around £370,000.
Property investors can find really cheap investment property in Liverpool too. According to Zoopla, Liverpool property prices start at around £27,000.
How much can I make from property investment in Liverpool? While previous property price rises shouldn't be taken as an indication of future price rises property investors in some parts of Liverpool have seen the value of their property rise by an incredible 92% over the last five years, according to figures from property xyz.
Rental Demand
Liverpool offers many types of buy-to-let opportunities. Landlords can let to locals and people who come to work in Liverpool, and the student letting market is sizable. Liverpool also attracts tourists and visitors so there is a short-term letting and serviced accommodation market mainly in the city centre.
How much can Liverpool buy to let investors earn from a rental property? While rents will vary depending on the type of property and location figures from Home.co.uk's Liverpool Market Rent Summary say the average monthly rent across Liverpool is around £1,037.
Home.co.uk's figures say that, on average, monthly rents for different types of houses or flats across Liverpool are currently: £746 PCM for a one-bed property, £933 PCM for a two-bed property, £1,000 PCM for a three-bed property and £1,380 PCM for a four bed or larger property. (It's advisable to check rents for particular areas with a local letting agent.)
What are yields like for Liverpool Investment property? Yields across Liverpool based on a long let are up to 6.1% on average according to property.xyz.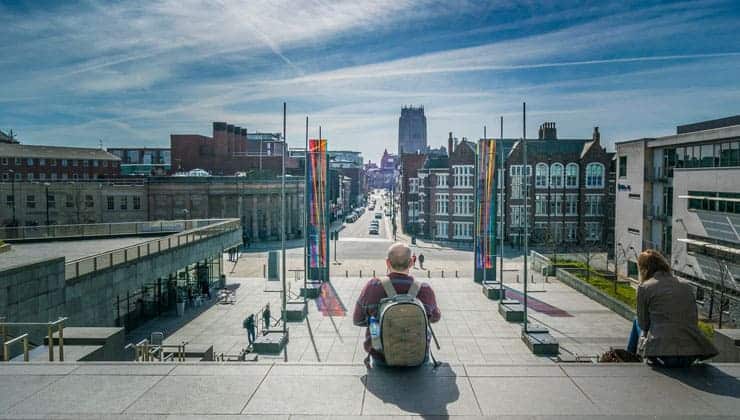 Landlord Licensing
Landlords who want to invest in or set up an HMO or house in multiple occupation in Liverpool will need an HMO licence. More details about HMO licences from Liverpool City Council are here.
Liverpool City Council operates a selective licensing scheme in 16 wards across the city. Landlords letting any type of property in these areas will need a licence. More details about Liverpool's selective licensing are here.
Liverpool has an Article 4 direction controlling the creation of new HMOs in 11 wards across the city. This means you need planning permission to change a house from a C3 dwelling house to a C4 house in multiple occupation or HMO, in these areas. More information about the Liverpool Article 4 direction, is here.
Some parts of the wider area are in other council areas such as Sefton Council, Knowsley Council or Wirral Council where rules on landlord licensing are different. If you aren't sure which council a property falls under you can find your local council here.
Property Investment in Liverpool
Liverpool is a very varied area in property terms. Although there are some pricey districts there are many more offering good value or cheap investment property.
Here's some information on some of the main areas of Liverpool for property investment.
Liverpool City Centre has a population of around 33,000. There is a large city centre living market so it can offer good opportunities for buy-to-let landlords. As well as some period conversions there are lots of new build blocks and many more are being built or in planning. More and more students are being attracted to live in Liverpool city centre housing, often in purpose-built student accommodation (known for short as PBSA) too.
The areas known as the Baltic Triangle and the Ropewalks, and anything with a waterfront view, are really popular letting locations. The Georgian Quarter, an area of renovated Georgian houses, has been named one of the best city centre places to live by The Times.
Average property prices in Liverpool's city centre are around £144,000. Average yields are 6.1% in the L1 postcode and 5.9% in L2.
South of Liverpool's city centre are districts including Dingle, Edge Hill and Toxteth which have a population of around 63,000. These are some of Liverpool's cheaper areas for a property with lots of terraced property.
Once a run-down, fairly unattractive part of Liverpool, some areas have undergone regeneration and are now considered up-and-coming. They attract those looking for good value accommodation and house shares.
Average property prices in this area (based on the L7 postcode) are around £148,000. Average yields are 4.6%. A good house in multiple occupation or HMO let could generate much higher yields.
The area north of Liverpool city centre includes districts such as Anfield, Bootle, Croxteth, Everton, Fazakerley, Kirkdale, Norris Green and Walton. Parts of this area are in the City of Liverpool and parts are in Sefton Borough. The area has a population of around 223,000.
This area is Liverpool's main low-mid-priced residential area and includes terraced housing and many social and private housing estates. Overall it's a great area for finding good value buy-to-lets and offering HMO shared accommodation, although some inner city areas are quite deprived. Bootle in particular is a good value property area.
Average prices in north Liverpool range between £120,000-£162,000. Typical yields are 5.2% in L6 and 5.9% in L20.
The areas further north, outside the city itself, includes locations such as Crosby and Formby. These areas have a population of around 43,500 and include some of Liverpool's smartest residential districts. They have access to long sandy beaches and good rail links into the city so are popular with commuters and families.
Prices in Crosby and Formby and well above the Liverpool average at around £240,000-£370,000. Buy-to-let yields are tight at around 4%.
The south east of the city, beyond the Queens Drive ring road, includes suburbs such as Aigburth, Allerton, Bowring Park, Childwall, Gateacre, Hunts Cross, Roby and Woolton. The population of this area is around 95,000. This is Liverpool's favourite mid-priced residential area and is particularly popular with families.
Average prices vary from £240,000 in Aigburth to £317,500 in Allerton where there are some expensive streets, but it's still possible to find good, buy-to-let, family houses.
Yields here, mainly L17, L18 and L19, are around 4-5%.
Property investors who are interested in investing in Liverpool property may also be interested in Birkenhead and Wallasey. These towns are in Wirral Borough across the River Mersey. They are within 10 minutes of Liverpool city centre via Merseyrail or the Mersey Tunnel and so popular with those who work in Liverpool itself.
---
See Also