Making the Right Investment Decisions: The Best Sources of Property Data
In today's technological era, data is everything (don't worry, this article is not about GDPR… We actually want you to read it, not fall asleep).
Data can tell us the answers to our most burning questions.
In relation to the property market, such questions might include things like:
How big is the rental market in the UK?
What is the expected economic growth of a particular town?
Which locations in the UK have the highest expected gross yield value?
Which locations are seeing the most development; where are housebuilders most active?
Knowing the answers to the above and gathering information on other property investment topics will put power into your hands when you're making decisions about acquiring new properties; growing your portfolio and business; seeing your options on a map…
We all need information, so, the question becomes… Where are the best sources of property data?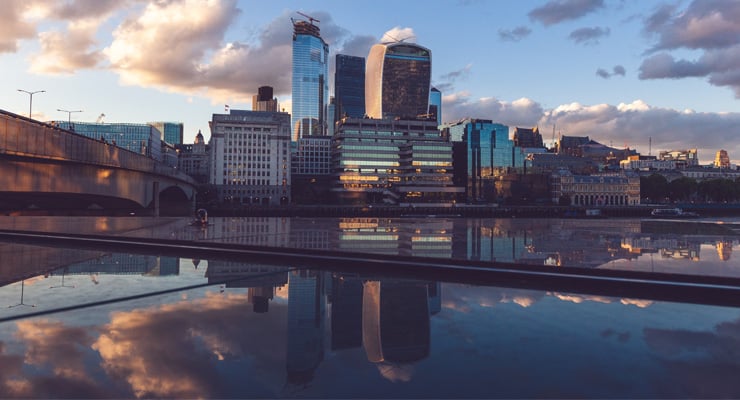 Google
This is going to seem obvious (because it is) but given Google's company policy and mission statement is "to organize the world's information and make it universally accessible and useful", it makes sense to leverage their search algorithms and free services, in service of your explorations and due diligence.
Whilst doing a simple Google search for the piece of data you want is useful, there are some tricks you can use to find specific information. These include:
Using quotes to search for an exact phrase.
Using an asterisk within quotes to specify unknown or variable words.
Using the minus sign to eliminate results containing certain words.
Searching websites for specific keywords.
Searching news archives going back to the mid-1880s.
With extra techniques bolted onto your, more regular, way of searching, the potential outcome of a simple Google search expands, dramatically.
You can find more information about how to leverage these search operators, here.
Property Data
Property Data does exactly what it says on the tin (does anyone get a flashback to the infamous Ronseal' advert each time they hear that slogan?).
Their website contains as much property data as you could imagine. As you can see on the image below their main menu bar gives options for:
National data
Local
Plot
Sourcing
Tools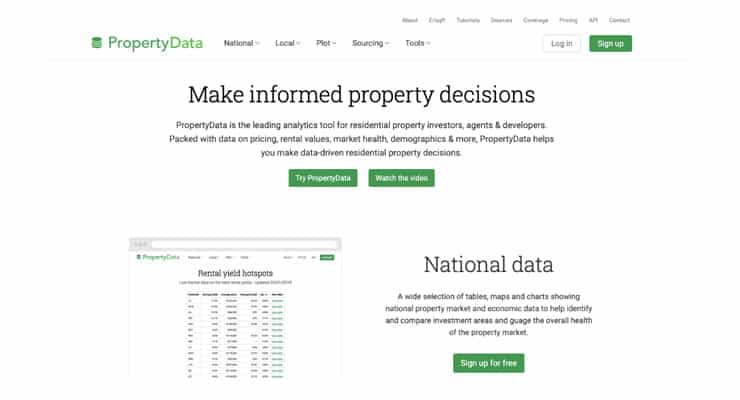 They pride themselves, as a company, on providing the leading analytics tool for the property investment market… to which it probably is, from our understanding.
They have data on the entire UK market - from residential to commercial developers and everything in between - making their data very thorough and balanced, across the market.
The downside (if you want to call it that) is that access to the tool costs a bit of cash (although, starting from as little as £11, it is far from expensive to get started).
Depending on your needs - whether you're interested in property investment, or work with housebuilders or for a development business - a tool like property data will save you money in the long-run.
However, if you're just looking for the sake of looking, then maybe spending £11 doesn't make sense.
In which case, the Property Data tool has been used to build a new chrome extension we sponsored, 'Advanced Property Insights', which is, therefore, a free way of getting your feet wet.
Using this chrome extension, landlords, investors and curiosity-driven individuals will be able to access (did I mention it's completely free?) local postcode data such as yield and growth when they are looking at properties on Rightmove, Zoopla or On the Market.
And, speaking of Rightmove...
Rightmove
Rightmove offer data services for those wanting a better picture of the industry and they have a lot to offer, again, for free.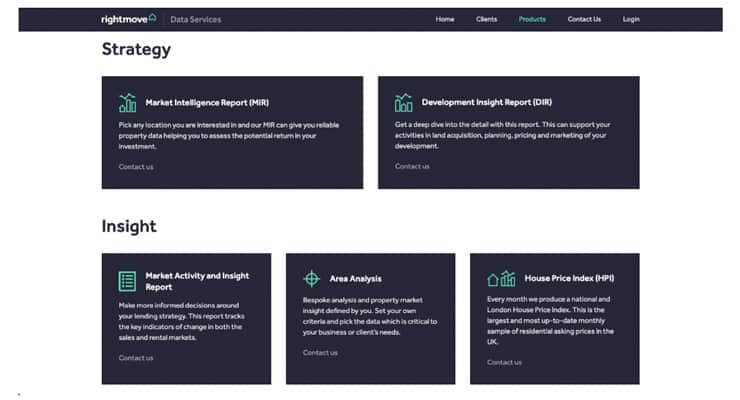 Obviously, they're a market leader, so, they have a lot of useful information to leverage.
There are 3 main data services 'Strategy' 'Insights' and 'Valuations'. To access the valuation tools, you will need to contact them (ie you can't just fill in a form on the website).
But, as well as their data services, Rightmove also offers plenty, as a company, in the way of local reports and price comparisons for individual properties directly on their site and they are adding in new features all the time.
If it's local residential property insights you're looking for then chances are Rightmove will have useful data for you - seeming as they are the largest portal in the UK.
However, when it comes to data to help research information most poignant to investors such as yield or local, development-activity then Property Data is more straightforward.
REalyse
REalyse is a relatively new platform, boasting 6 billion data-points, which aims to make residential property investment efficient, effective and transparent. They have recently received over £3m in Series A funding and have a rapidly growing team, helping to grow their platform.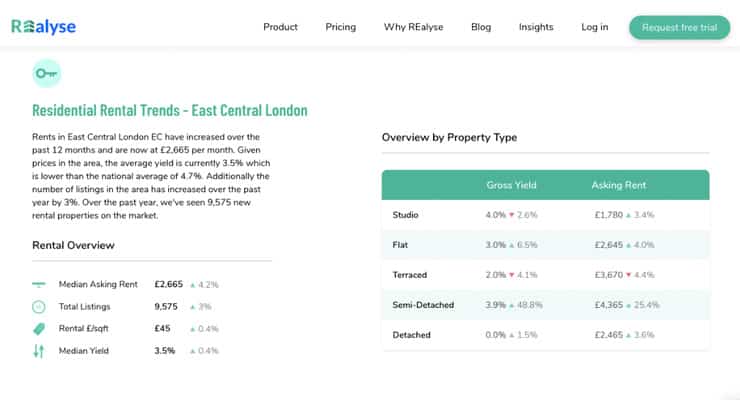 Whilst you still, can only get access by requesting a demo, their location insights tool can seriously help you with your due-diligence checks.
Their insights tool will show you information such as yield, sales trends, demographics and employment information to help you make the right business decisions for you - see the image below, for example.
Property Investments UK
How could we write an article on property data without talking a bit about ourselves?
At Property Investments UK, we've been providing content on the property market for over 10 years, writing countless articles, guides and case studies on a range of subjects; helping thousands of investors and being a point of contact for landlords, in need of advice.
It is our policy, to be as thorough and as accurate as we can be.
We provide investment calculators, training, and a chrome extension (that we mentioned above - to help you leverage data from Rightmove, Zoopla and OntheMarket) alongside interviews with industry experts and local area reports, to help our clients make the right decisions on the locations for properties with the best yield or development opportunities with the right margins.
Seeing as you're already on our website have a look around by using the menu at the top of this page, to find what's most useful to you.
Or, if you'd like to have the best, high-yield, UK property opportunities delivered straight to your inbox, weekly, simply click here and sign up.
The Land Registry
The Land Registry publishes government data as part of a "commitment to the Government's priorities of economic growth and data transparency".
They have three core datasets available:
Price paid Data
Transaction Data
UK Price Index Downloads
For those that aren't aware, the Land Registry safeguards land and property ownership (valued at £7 trillion), enabling over £1 trillion worth of personal and commercial lending to be secured against property over England and Wales.
So, it's the 'crème de la crème' of property market data, in terms of it being an authoritative source but it can be a difficult data-set to crunch when you are looking for development or investment opportunities.
Putting it all Together
There are a lot of different property data and analytics tools available.
What you use, ultimately, comes down to your use-case and your preferences because chances are, you will be able to get the information you need, from a variety of different sources.
It should go without saying that housebuilders and development companies have different requirements to those of straightforward buy-to-let investors.
And, it's worth noting, that the numbers might not always match. Figures from one source, might not match another, even when they are both concerning the same issue with the same parameters.
Certainly, when it comes to more nuanced information, different companies will have different ways of aggregating the information and modelling it, which can create different results.
So, you always want to try and understand where the data is coming from and the data policy of the company you are selecting.
If in doubt, we strongly suggest that you contact the company, to seek an understanding of the picture they are painting.
'Knowledge is power' and all that!
The sites and sources mentioned above are ones that we have personally used. If you think we have missed out a great source of property data then contact us and if we agree with you, we'll update what we've written above to include it in this piece.