Areas of Hull: Buy-to-Let Property Investment Hotspots
Let's be honest, Hull has a reputation as a dreary northern city. But visit it and you're sure to be surprised. As well as being something of an industrial powerhouse with numerous large and well-known companies it's also a hotspot for culture. Plus, investors will be pleased to know Hull offers some of the cheapest buy-to-let property in the country. To quote a local saying, Hull is anything but dull!
Why Invest in Hull?
First, a few things you need to know about Hull: Hull is more correctly known as Kingston Upon Hull. Oddly, Hull is named after the smallish River Hull on which it is located – and not the much larger River Humber on which it is also located.
Another myth to bust about Hull is that it's in Humberside, which it hasn't been for some years. It's actually in East Yorkshire, although Hull itself is in the Hull City Council area.
Hull has a population of 260,240. This report says Hull's population is the highest for 20 years as more people are choosing to live, and stay, in the city. That's something that can only help the Hull property market.
Hull is best known for being a major trading port and fishing port – industries which still exist today but in a smaller form than the past. Modern-day Hull is an enterprising city which attracts world leaders from a diverse range of sectors and is home to almost 10,000 businesses.
Key Hull industries include manufacturing, ports and logistics, food processing, chemicals, research and development, retail and education. Big-name employers in Hull include Associated British Ports (ABP), Aunt Bessies, BP, Crown Paints, Ideal Standard, KCom Group, Reckitt Benckiser, Siemens Gamesa and T.J. Smith & Nephew.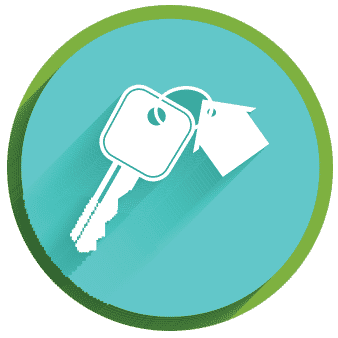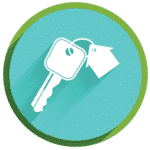 Access our selection of exclusive, high-yielding, off-market property deals and a personal consultant to guide you through your options.
Very excitingly, Hull is becoming a global centre for renewable energy, with the development of the Siemens Gamesa wind turbine factory at Green Port Hull.
Hull's industries have attracted lots of migrant workers from abroad in recent years. In fact, the local council say many local employers now rely on both long and short stay migrant workers. Again, good news for buy to let landlords because it boosts demand for houses and flats to let.
It's true to say Hull has suffered more than its fair share of industrial decline, is often underrated and some of the housing estates there have been much stigmatised in the past, most notably Orchard Hill, which was once described as 'one of the poorest peripheral estates in Britain'.
But regeneration here kicked off in the 1980s with the development of Hull Marina and Prince's Quay. Hull was the UK City of Culture 2017. This attracted more than five million people, £220m of investment and 800 new jobs to Hull and it is hoped it will bring even more investment in the future.
For an industrial city, Hull has plenty of attractions for visitors too. The Deep is said to be one of the world's most spectacular aquariums. There's also the Ferens Art Gallery, Hull Maritime Museum, the Wilberforce House Museum, Hull New Theatre, the Hull Venue, Hull Old Town and the oddly-named Land of Green Ginger.
The University of Hull has around 16,500 students. The Hull York Medical School also has a campus here. The university's campus is on Cottingham Road in north Hull. favourite areas for student accommodation landlords include Cottingham Road, Newland Avenue and Beverley Road.
Amenities
Hull has excellent national and international transport links. Hull is close to the M62 motorway while the famous Humber Bridge links Hull to Lincolnshire and the East of England. There are good rail links and even a direct service from Hull Paragon Interchange to London on Hull Trains.
Humberside Airport has daily services to Amsterdam and onward connections all around the world. The Port of Hull is a major port for cargo handling 10 million tonnes of cargo and £12 billion in trade each year and Hull has daily P&O ferry services to Rotterdam and Zeebrugge.
Property Values
According to research published in the Evening Standard, Hull is one of the most affordable places to buy in the country.
That's probably because Hull has some of the lowest property prices in the UK. According to HM Land Registry, the average house price in the City of Kingston Upon Hull itself is currently £112,839. But check on property portals like Rightmove and Zoopla and you'll see that investment flats and houses in Hull are available from around £42,000.
Property investors looking at Hull need to bear in mind that although the city has lots of smart residential areas some districts are quite deprived. This, in part, accounts for the low property prices in these areas.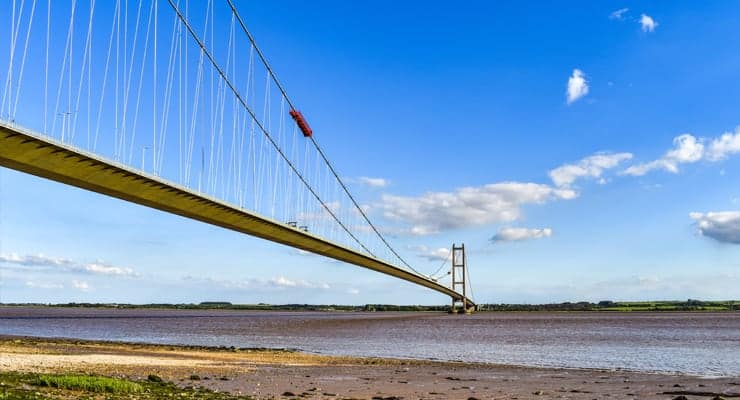 Rental Demand
Hull has a busy property rental market. Buy to let landlords will find demand from locals wanting to rent property, the student lettings market and workers from abroad working in the city.
Statistics from Property Data say that Hull can offer excellent rental yields. These can reach an average of 6.8% in HU9 and 7.7% in HU2.
Landlords and investors who are thinking about running a house in multiple occupation (an HMO) or shared accommodation in Hull can find details on HMO licences and other useful information from Hull City Council here.
If you are setting up a new Hull HMO then you might need planning permission for it in certain parts of Hull as what is known as an Article 4 Direction is in force. These include The Avenues, Pearson Park, Newland, Newland Park, Inglemire and Beverley Road areas, Spring Bank, Anlaby Road through to Hessle Road and Holderness Road.
Investment in Hull
Here are some tips on the different areas of Hull property investors might want to look at:
City Centre & Inner Suburbs
Population: 45,000
Average House Price: £88,000 – £128,500
Hull city centre and the inner suburbs shouldn't be overlooked by property investors, as there is a wide range of property opportunities here. Investors can choose from old period houses, flats/apartments, traditional terraces and new build houses too.
Districts such as Old Town, The Avenues, Newland, Botanic and Victoria Park all have the potential for professional lets, family lets, shared accommodation and student lets depending on the area in question. It's not too difficult to find property at or below the Hull average house price in these areas.
Yields here are some of the best in Hull: HU1 offers 4.9%, HU2 offers 7.1%, while the HU9 area to the of the centre east offers 6.8%.
West Hull
Population: 68,300
Average House Price: £250,450
It's worth knowing that in the 20th century Hull had one of the largest housebuilding programmes in the country. So the city's outer suburbs consist mainly of large estates, many with wide avenues and lots of open space.
Areas in West Hull include Kirk Ella, Willerby and Cottingham. More than just a suburb, Cottingham claims to be Britain's largest village. It has its own shops, schools and local amenities and a railway station with trains into Hull city centre (10 minutes). The area is really popular with families and also for student accommodation as it is close to the university, offering great buy to let potential.
West Hull includes some of Hull's most popular residential areas and prices tend to be well above the Hull average.
Yields here are, based on HU16, are a steady 3%.
South West Hull
Population: 47,250
Average House Price: £179,500 - £240,000
Areas of south-west Hull include Anlaby, Anlaby Common, East Ella, Northfield and Hessle. These are one-time villages which have been absorbed into the city in recent decades. This part of the city also has easy access to the A63/M62 and the Humber Bridge crossing.
There are both upper and mid-priced areas here and investors can still find good value in up and coming streets.
Yields here based on HU10 and HU13 are around 3.4% – 3.5%.
North Hull
Population: 40,300
Average House Price: £99,100 - £173,000
North Hull suburbs include Bransholme and Kingswood. Bransholme is a large social housing estate built from the 1960s onwards. Although it has seen some regeneration it has a reputation for social and housing problems and some of Hull's cheapest property can be found in this area. To the north, Kingswood is a large, modern private housing estate. It offers investment opportunities in new build housing.
Yields here, based on HU7, are 4.4%.
East Hull
Population: 47,500
Average House Price: £130,000 - £150,000
Suburbs in east Hull include Sutton On Hull, Sutton Ings, Stoneferry, Garden Village, Southcoates and Marfleet. The southern part of this area offers good access to the jobs in the port and the industrial areas along Hedon Road. It's a mid-lower priced property area offering good value for buy to let investors.
Based on HU8 yields are a healthy 4.7%.
Beverley
Population: 29,100
Average House Price: £272,000
Beverley isn't part of Hull itself. It is a separate market town 8 miles north of Hull and in the East Riding of Yorkshire council area. Beverley is a popular and upmarket residential area for Hull commuters. The Times newspaper says that Beverley is one of its Best Places To Live In The UK.
Reflecting the fact Beverley house prices are much higher than in Hull itself yields here (HU17) start at 2.8%.
About Our Data
Note: Population estimates are based on information provided by Localstats. Current pricing levels are asking prices taken from Zoopla. Buy-to-let yields by postcode are taken from Property Data.