Areas of Sheffield: Buy-to-Let Property Investment Hotspots
Rome and Sheffield have a couple of things in common. They both have a rich and fascinating history... and they're both built on seven hills. But that's where the similarity ends! Unlike Rome, Sheffield offers lots of opportunities for property investors... plus some of the lowest property prices around.
Why Invest in Sheffield?
Sheffield is amongst the fastest growing cities in the country – very good news when it comes to future demand for accommodation. The current population is 575,400 but official forecasts say Sheffield is likely to undergo huge population growth to 652,300 by 2039. That's almost 80,000 more people to house.
Sheffield is famous worldwide for being Steel City – stainless steel was actually invented here. Although steel and engineering are still important key industries today include logistics and distribution, health and education, financial, legal and professional services and telecoms.
Really exciting news for property investors here is the move towards developing new, high tech. industries providing high tech. and highly paid jobs: A key project is The Advanced Manufacturing Park (AMP), a manufacturing technology park which has Enterprise Zone status. The University of Sheffield's Advanced Manufacturing Research Centre (AMRC) is here alongside global companies like Rolls Royce, Boeing and vehicle manufacturer McLaren, who have set up a new Composites Technology Centre. AMP has plans for massive expansion too.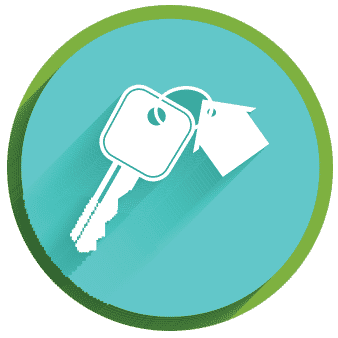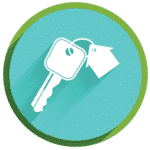 Access our selection of exclusive, high-yielding, off-market property deals and a personal consultant to guide you through your options.
To prepare for this new hi-tech. future Sheffield city centre is undergoing regeneration. Following on from the successful Heart of the City I scheme, Heart of the City II is now underway. This is a £470 million investment scheme to develop two new hotels, retail, leisure, grade A office space and more city-centre living. Another key scheme is West Bar Square – a £175 million development in the Riverside Business District planned to have 700,000 sq.ft. of new offices, apartments, a hotel, restaurants, shops and public space.
Don't think Sheffield all about business though. Sheffield is developing a reputation for its arts and cultural scheme. And, just to the north of the centre Kelham Island has been named as one of the top ten coolest places in Britain.
Sheffield is a huge university city with around 60,000 students – around one in ten residents are students. The University of Sheffield is based mainly around the city centre. Sheffield Hallam University also has a campus two miles away on Ecclesall Road – a vibrant, trendy area which is a hotspot for Sheffield student life.
Popular areas for investing in student housing are spread around the city and include the city centre, Broomhall, Broomhill, Crookes, Crookesmoor, Darnall, Eccleshall, Heeley, Hillsborough, Hunters Bar, Millhouses, Norfolk Park, Ranmoor, Sharrow, Walkley and Woodseats. Lots of PBSA blocks have been built in the city centre in recent years too.
Amenities
Sheffield is right on the edge of the Peak District National Park and is also one of the greenest major cities in Britain. Sheffield has, apparently, more trees than any other city in the country and numerous parks. Buy to let property close by a park is usually a hit with tenants.
As well as being right by the M1 motorway – so great for those who need to travel around – Sheffield has its own tram network too. Supertram has four main lines into the suburbs and it has recently been extended to nearby Rotherham. Anywhere near a tram stop is usually a good bet for property investors.
Two massive future transport projects bode well for Sheffield property investors too. Sheffield will be connected to the new HS2 high-speed rail network putting London with 87 minutes. There are also early plans for a new road, including a trans-Pennine tunnel, to connect Sheffield to the booming city of Manchester.
Property Values
Sheffield is something of a budget property investors paradise. It's one of the cheapest major cities in England to buy a property. According to Hometrack, the current average property price here is £138,200 – only Liverpool and Newcastle are cheaper.
Cheap doesn't necessarily mean you can't make a profit on your investment though. Sheffield property prices have risen by more than £33,000, on average, since 2008 – one of the largest increases of any major Yorkshire city.
Property Investment in Sheffield
Here's a simple guide to Sheffield property investment: In Sheffield's heavy industrial days the cheaper housing was usually located downwind of all the smoke and pollution in the east of the city. The pricier districts tended to be up in the hills to the west, above all the smog. Although modern Sheffield is cleaner and greener this is still a general rule of thumb that applies to Sheffield property today.
City Centre
Population: 30,000
Average House Price: £114,200
Sheffield has a fast-growing city living market. Investors can find lots of new-build blocks and some period conversions, all great for buy to let. Plus – Urban Splash is redeveloping the iconic 1960s Grade II listed Park Hill Flats into a fashionable city living district.
Totally Money's Buy To Let Yield map reports strong yields are possible here with 6.85% in S1.
West Sheffield
Population: 192,000
Average House Price: £190,000-£330,000
The western side of Sheffield is the city's main mid-upper market residential area. Within that, it's made up of several different suburbs, each with their own distinct villagey feel. The inner suburbs are close to the centre, university and the well known Royal Hallamshire Hospital and Sheffield Children's Hospital so are great for professional buy to lets. Walkley is considered quite up and coming and also is on a Supertram line. Further out, districts such as Broomhill, Crosspool, Crookes and Fulwood are popular family areas which get pricier as you move out of the city.
Higher than average prices mean yields here (based on S6, S10 and S11 postcodes) are in the 3%-4% region although a student shared property could return double that.
South West Sheffield
Population: 63,000
Average House Price: £240,000-£390,000
The slice of Sheffield that runs between Abbeydale Road and Ecclesall Road – known for its bars, restaurants, shops and other amenities – is one of Sheffield's favourite residential spots, so great for Sheffield property investors. Closer to the city, Nether Edge offers slightly better value property. Further out, Dore and Totley have some of Sheffield's most expensive property. There's also a station here with direct access to the city centre and to Manchester. Yields are tight in the pricier areas like this, around 3%.
South East Sheffield
Population: 158,000
Average House Price: £170,000-£200,000
The south-east Sheffield suburbs are mid-priced areas popular for family buy to let. But within that there's a lot of variation: Closer in Heeley and Meersbrook are considered up and coming, Gleadless Valley is a large 1960s estate development while the area around the Nortons benefits from proximity to Graves Park, one of the city's largest parks.
Further out, across the A6102 ring road, Intake, Frecheville, Hackenthorpe and Beighton offer good value property opportunities. This area has great access to the Advanced Manufacturing Park and some locations benefit from Supertram links too.
There's a lot of variety in property types and prices in south-east Sheffield but 4%-5% would be a good average for rental yield.
East Sheffield
Population: 133,500
Average House Price: £100,000 - £120,000
The eastern side of Sheffield, between the city and Rotherham, is the cheapest part of the city. It includes traditional terraces built to house Sheffield steelworkers plus newer local authority estates. East Sheffield includes suburbs such as Parson Cross, Brightside, Burngreave and Attercliffe through to Darnall, Manor Park and Arbourthorne. It's fair to say that some of these areas have a reputation for social problems but they are attractive to investors looking for a cheap property.
Low property prices mean yields for landlords can be strong. It is in part of this area (S2 postcode) where Totally Money says yields of 8.16% are possible.
Rotherham
Population: 263,300
Average House Price: £159,900
Would-be Sheffield property investors might also consider Rotherham property. Rotherham is a separate town (and a separate borough) to the northeast of Sheffield itself. Prices here are less than most of Sheffield and buy to let yields of around 4%-5% (based on S60, S61 and S62) could be expected.