Areas of York: Buy-to-Let Property Investment Hotspots
The City of York is one of the oldest and most historic cities in the UK. It's one of the few places where you can buy a property with Roman or Viking origins... or even a genuine old haunted house if you want to. But York also offers a wide range of more contemporary properties. Added to which for a place with so much history York is still a very affordable property investment location.
Why Invest in York?
The City of York dates back to at least AD71. York was settled by the Romans who called it Eboracum, and later by the Vikings who called it Jorvik. Today York is the largest settlement in North Yorkshire with a population of around 198,000.
Thanks to all this history, the modern-day City of York is a huge tourist hotspot and receives around 6.9 million visits a year, according to Visit York. That's really good news for property investors who might look into York holiday property opportunities.
York is also famous for its connections with the railways and chocolate making. York is the original home of Terry's and Rowntree's, now Nestle. The main industries in York today are services such as financial services, tourism, health and education. The tech scene is also growing fast in York.
For those who visit York some of the top tourist sites include York Minster, which dates back to 1220, York Castle Museum, the Yorkshire Museum, Clifford's Tower, Jorvik Viking Centre, the National Railway Museum and The Shambles, a famous old medieval street. Other things to do in York include walking the famous York City Walls, which almost completely encircle the city, or taking a cruise on the River Ouse.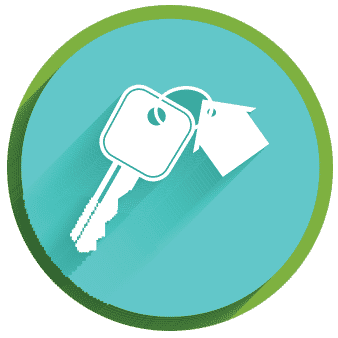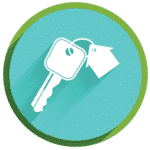 Access our selection of exclusive, high-yielding, off-market property deals and a personal consultant to guide you through your options.
York Racecourse also attracts hundreds of thousands of visitors with famous race meets including the Ebor Festival which is held every August.
York is located almost exactly halfway between London and Edinburgh on the East Coast Mainline railway. London King's Cross to York takes just 1 hour 52 minutes by LNER service. There are also good train services to Newcastle, Leeds and Manchester. York is also on the A64 road 22 miles from Leeds and also close to the A1 and M1. York also has an extensive park and ride system, allowing visitors to avoid the notorious York traffic and parking problems.
Would-be York property investors should keep an eye on plans for York Central. York Central is an exciting scheme to develop a whole new district on former railway land close to the city centre. York Central could have 2,500 homes and a commercial quarter creating up to 6,500 jobs. It's claimed it could give a £1.16 billion boost to the economy.
The current Government have suggested that the House of Lords could move from London to York. Such a move could be a huge boost to the York property market.<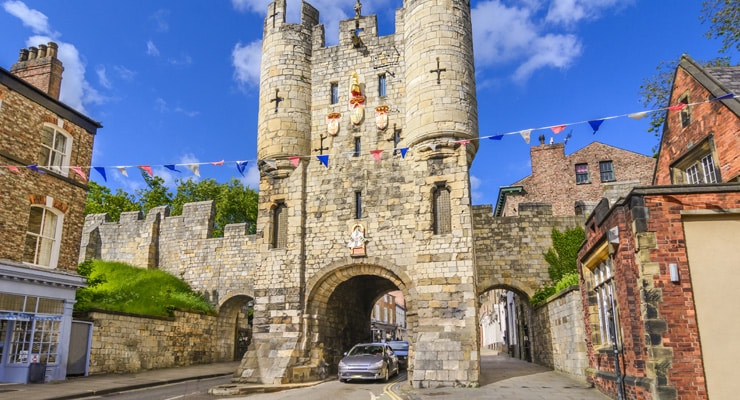 York is also a student city offering landlords the chance to invest in student accommodation. York St. John University has around 6,000 students with a campus in the city centre. The University of York has around 18,000 students with Campus East and Campus West at Heslington. Askham Bryan College is a specialist land-based college based at Askham Bryan on the outskirts of York.
Popular areas for York student homes include Haxby Road in Clifton, Hull Road and Heslington Road near the University of York, Fishergate and Lawrence Street close to the city centre, The Groves and Haxby Road, Heslington, Heworth and Osbaldwick.
York is also, apparently, the most haunted city in Europe. So, York is a place where you can not only buy a house but buy a haunted house too!
Property Values
York property prices are round about the national average. The latest figures from HM Land Registry say that the average house price in York is £252,272 compared to the average price in England of £251,252.
Property investors looking at York can buy a York investment property for much less than this though. Zoopla and Rightmove show York house prices starting at around £85,000.
This report says that over the last decade York property values rose by a third – which was faster than anywhere else in Yorkshire. Although it's no guide to future property price rises it suggests York property investors could do very well if history repeats itself.
When buying a property in York bear in mind that some areas of the city centre are at risk of flooding from the River Ouse and River Foss. You can find out more about flood risk from the official Government site, here.
Rental Demand
HomeLet's York Market Rent Summary says that the average rent in York is currently £1,240 per month. Landlords in York can earn £717 PCM for a one-bed property, £897 PCM for a two-bed property, £1,223 PCM for a three-bed property, £1,875 PCM for a four-bed property and as much as £2,675 PCM for a five-bed house.
This local press report says that York rent levels are increasing faster than most UK cities – York landlords saw their rents rise 5% last year alone.
According to Liveyield, York landlords can earn yields up to 5.5%.
For landlords who want to check out York holiday rentals, a search with holiday accommodation rental site Cottages.com shows that a York holiday property let can earn anything from £559 per week to over £2,000 per week during the summer.
The City of York Council has a useful information page for private landlords and tenants, here.
Investment in York
Here's our guide to property investment in the city centre and suburbs of York.
The City Centre
Population: 9,500
Average House Price: £240,000 - £370,000
York city centre is almost completely enclosed by the York City Walls and contains many historic and listed buildings. York is a very compact city too: All the city centre shops, pubs, restaurants and tourist sites are within around 10-20 minutes walk.
York city centre is a very popular location for city living. There's a wide range of property on offer including traditional terraced houses, grand townhouses, apartments in converted buildings plus new-build apartment blocks some of which have penthouses with River Ouse or city views.
While you can buy to let in York city centre and let to local residents there's strong demand for York holiday lets and holiday accommodation in this area too.
Yields here, in the YO1 postcode area, are 4.4%.
North York
Population: 67,000
Average House Price: £210,000 - £320,000
Suburbs to the north of York city centre include Clifton, Bootham, Rawcliffe, New Earswick, Huntington and Clifton Moor plus the separate large villages of Haxby and Wigginton.
These areas offer a range of property types and prices: Clifton itself is one of York's smartest and pricier suburbs. Clifton Moor just to the north is a new build housing area largely built since the 1980s and is a mid-priced property area. Other areas here, such as New Earswick, were originally built to house workers at York's famous Rowntree's chocolate factory, now operated by Nestle.
Other advantages of investing in these areas of York include that York Hospital is located here, so there's a demand for accommodation from hospital staff. There are also large retail parks and business parks around Clifton Moor and Monks Cross which provide lots of jobs.
Yields here, in the YO30, YO31 and YO32 postcode areas, are between 4.4% and 5.3%.
East York
Population: 50,500
Average House Price: £260,000 - £280,000
Suburbs to the east of York include Fulford, Tang Hall, Heslington, Layerthorpe, Osbaldwick and Heworth. These areas were once villages which have been absorbed into York over the decades. They offer a variety of property from traditional old cottages, townhouses and housing estates built from the 1930s to the present day. They are generally mid-priced areas with good, value property.
The University of York has its campus at Heslington so all these areas are popular for York student lets.
4.7% yields are possible in YO10 although a student let should earn more.
South York
Population: 37,400
Average House Price: £300,000 – £350,000
Suburbs on the south side of York along Tadcaster Road and Bishopthorpe Road include Dringhouses, Nunthorpe and South Bank. Dringhouses offers mainly upmarket family houses. South Bank and Nunthorpe offer mostly Victorian property ranging from traditional terraced houses built for workers at Terry's chocolate factory – which has recently been redeveloped into a residential area – up to grand detached houses.
The southern suburbs of York are smart residential areas. They benefit from good access to the A64 and the Knavesmire parkland area where York Races are held. The city end of Bishopthorpe Road – known as Bishy Road for short – offers independent shops, cafes and restaurants and is one of York's trendiest suburban streets.
Further out, Bishopthorpe itself is a separate village offering traditional property where neighbours include the Archbishop of York who lives at Bishopthorpe Palace. Copmanthorpe is another separate village which offers good access to York but is also close to the A64 so good for commuters to Leeds and elsewhere.
Yields in YO23 are 4.1%.
West York
Population: 33,600
Average House Price: £200,000 - £280,000
Suburbs in this part of York include Holgate, Woodthorpe, Foxwood and Acomb. Holgate offers mainly traditional terraces and townhouses and is within walking distance of the city centre and York railway station. Woodthorpe, Foxwood and Acomb comprise mostly large housing estates built from the 1930s to the present day. They offer detached and semi-detached homes and are popular with family buyers and tenants. Acomb has its own high street with a good range of local shops and services.
The west side of York is generally a good value property area. This means yields here are strong, being 5.3% in YO26 and 5.5% in YO24.
About Our Data
Note: Population estimates are based on information provided by Localstats. Current average asking prices are taken from HM Land Registry data and Zoopla. Buy to let yields by postcode are taken from Liveyield.