Areas of Redbridge: Buy-to-Let Property Investment Hotspots
Redbridge lays claim to being London's leafiest suburb thanks to its abundance of parks. Redbridge also has excellent access into central London, with the new Elizabeth Line services taking less than 20 minutes. Redbridge still offers below average property prices too.
Why Invest in Redbridge?
The London Borough of Redbridge is to the north east of central London. The borough has a population of around 305,200. Redbridge Council provides local services in the area.
The largest town in Redbridge borough is Ilford. Other areas of Redbridge borough include Goodmayes, Hainault, Seven Kings, South Woodford, Wanstead and Woodford.
Redbridge is covered by the E4, E7, E11, E12, E14, E18, IG1, IG2, IG3, IG4, IG5, IG6, IG7, IG8, IG9, IG11, RM4, RM5, RM6 and RM8 postcodes.
While Redbridge has several large urban areas it is mainly a suburban part of London and benefits from plenty of green space. There are over 35 parks in the borough including Wanstead Park and Hainault Forest Country Park.
Transport links in Redbridge include the London Underground, buses and national rail.
The new Elizabeth Line serves Ilford, Chadwell Heath, Seven Kings and Goodmayes. It offers fast trains to central London, the City (in less than 20 minutes), towns to the west of London and to Heathrow Airport (in around 50 minutes). The arrival of Elizabeth Line services could help to boost the Redbridge property market into the future.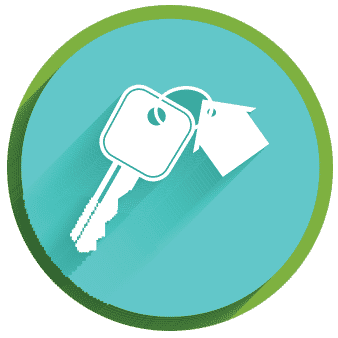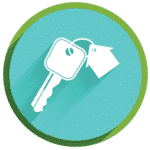 Access our selection of exclusive, high-yielding, off-market property deals and a personal consultant to guide you through your options.
Redbridge borough also has good road links on the A406 North Circular Road, the A12 and to the M11 motorway. That makes Redbridge a good location for commuters around south east England as well as into London.
Redbridge is a popular residential area and lacks any large-scale industry. The main employers in Redbridge are in health, education and retail.
The local authority has a programme to regenerate the Ilford town centre. Redbridge's largest regeneration opportunity is planned to see the delivery of 6,000 new homes and 3,000 new jobs by 2030. A new Cultural Quarter will also combine civic, leisure, education and community uses, kick-started by The Spark Ilford, free public art gallery SPACE studios and food market Mercato Metropolitano.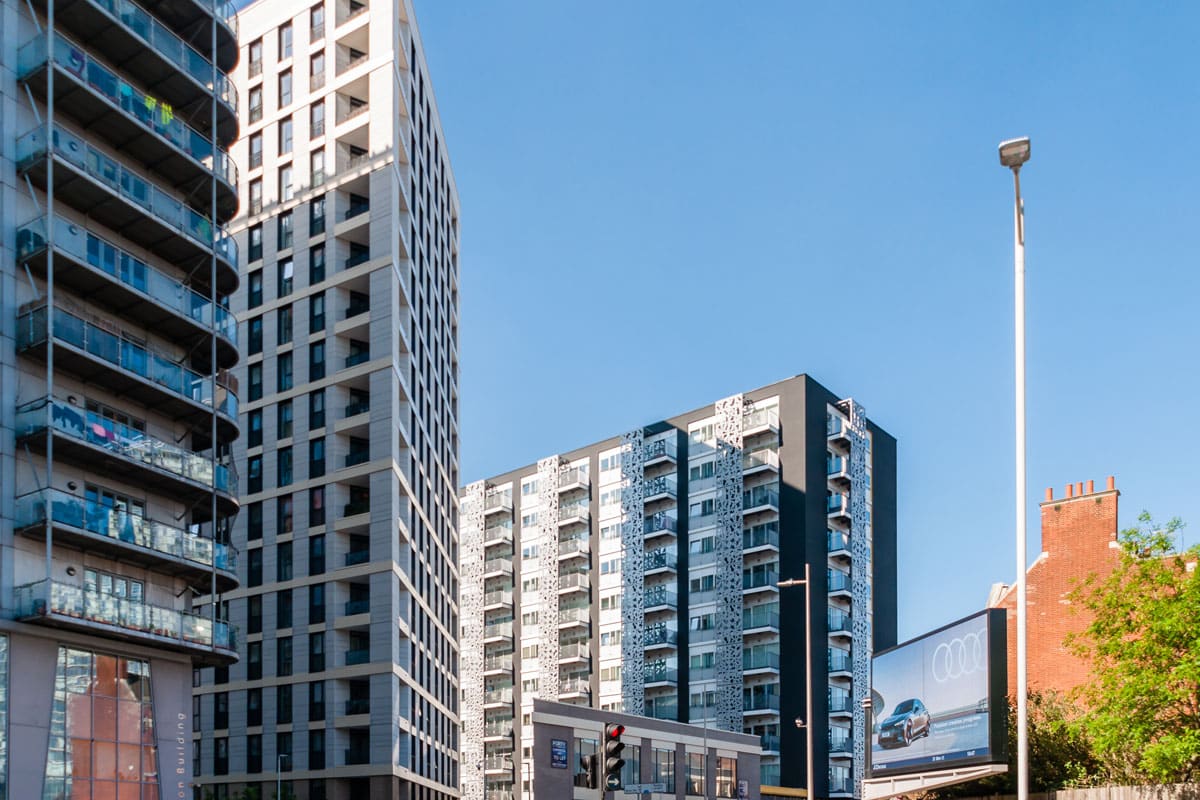 Property Values in Redbridge
Redbridge property prices are slightly lower than the London average. In fact, property in Redbridge is almost 10% cheaper than the London average.
The average property price in the London Borough of Redbridge is currently around £472,000 according to HM Land Registry compared to the London average house price of approximately £518,000.
It is possible to find some cheap property investments in Redbridge too. Zoopla says that Redbridge property prices start at around £150,000.
Where are the cheapest areas of Redbridge? Where are the most expensive areas of Redbridge? According to Rightmove the most expensive area of Redbridge is Woodford Wells and the cheapest part of Redbridge is Little Heath.
How much can I make from property investment in Redbridge? Past property price rises aren't necessarily a guide to the future of course but Redbridge property investors have enjoyed good capital appreciation in the past. Research on property.xyz suggests that property in Redbridge has offered around 21.8% growth over the past five years.
Rental Demand in Redbridge
The property rental market in Redbridge is mainly for locals. Some parts of Redbridge, especially the areas that have good tube or rail links, are also very popular with London commuters.
How much can Redbridge landlords earn from a rental property? Actual rents depend on the type of property and location. However, figures from Home.co.uk's Redbridge Market Rent Summary suggest that the average monthly rent across Redbridge borough as a whole is currently around £1,583.
Their statistics say that average rents for different types of houses or flats in Redbridge are: £1,161 PCM for a one-bed property, £1,619 PCM for a two-bed property, £1,827 PCM for a three-bed property, £2,474 PCM for a four-bed property with a five-bed property potentially earning £2,754 per month in rent on average. (Achievable rents and rents for different parts of the borough should be checked with a local letting agent.)
What are Redbridge property yields like? Yields in Redbridge for a long let are 3.5% on average according to property.xyz. Some areas of Redbridge can offer up to a 6% letting yield.
Landlord licensing in Redbridge. Landlords who want to buy or set up an HMO or house in multiple occupation in Redbridge can find out more about the licences needed from the London Borough of Redbridge website, here.
Redbridge is covered by an Article 4 direction which means that all new HMOs need planning permission.
Some areas of Redbridge are subject to selective licensing which means that all rental properties in those areas need a licence. Selective licensing operates in the Aldborough, Chadwell, Church End, Cranbrook, Fairlop, Goodmayes, Loxford, Mayfield, Newbury, Roding, Seven Kings and Snaresbrook wards.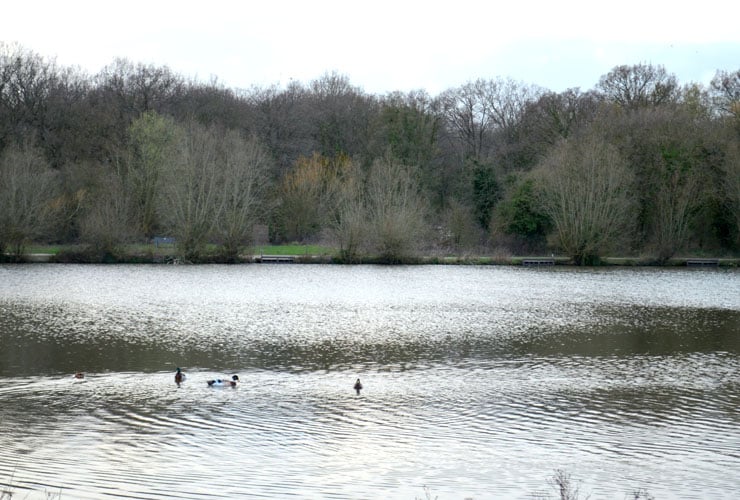 Property Investment in Redbridge
Population: 305,200 approximately
Average House Price: £472,000
Much of Redbridge is a typical suburban area built in the Victorian, Edwardian and later times. Property types include traditional terraces, traditional semi-detached and detached houses on leafy streets plus large 20th century housing estates. There are several modern developments and more are planned to take advantage of the Elizabeth Line links here.
The southern part of Redbridge tends to be more densely populated with better-value properties. The northern part of Redbridge has more green space and is a higher-priced property area.
Aldersbrook Estate is to the north of Ilford town centre. It offers Edwardian houses and access to the large Wanstead Park.
Barkingside is a residential suburb in the north east of the borough. It has its own tube station on the Central Line.
Clayhall and nearby Gants Hill are between Ilford and Woodford. They are popular residential locations and are mid-priced areas offering a good value compared to Woodford and Wanstead to the west.
Goodmayes is mid-way between Ilford and Romford and has good access to both. Goodmayes offers mainly Victorian and Edwardian terraced housing. It has good public transport links into and out of London including a station on the new Elizabeth Line.
There are plans for a major new housing development in Goodmayes aimed at London commuters.
Hainault is in the far north east of Redbridge. It is comprised of large housing estates but is also close to rural areas at Hainault Forest and in the Epping Forest district. It is served by stations on the London Underground Central Line. Hainault is a good value property area.
Ilford. Ilford is the largest town in Redbridge and one of the main district centres in the Greater London area. It is the main retail, commercial and employment centre in the borough. Ilford has great transport links via bus and rail and has a station on the new Elizabeth Line.
Like many other town centres, Ilford has suffered some decline in recent years. However, there are plans to regenerate it and build new homes. The new Elizabeth Line should serve to support this. Ilford is a good value property area and is considered by some to be up and coming.
Redbridge gives its name to the wider borough but is not the main town. Redbridge is a mainly residential area. It has good access into Ilford and to the A12 and A406.
Seven Kings is a residential area to the north east of Ilford itself. The area has access to several stations on the new Elizabeth Line.
Wanstead, New Wanstead and nearby Snaresbrook are located between Ilford and Woodford. They have good tube and road access around the area. Wanstead has its own High Street with local shops and easy access to the large Wanstead Park. They are popular residential areas with some expensive streets.
Woodford, South Woodford, Woodford Bridge, Woodford Green and Woodford Wells are in the north of the Redbridge area. They are suburban areas with local shops and popular local schools and good access to green space in Epping Forest. These areas also have very good transport links with access to the A406 and M11 and tube services into London.
These areas are popular London commuter districts and are generally higher-priced areas with some expensive streets.
Property investors who are interested in investing in Redbridge property may also be interested in other nearby areas:
About Our Data
Note: Population estimates are based on information provided by Localstats. Current average asking prices are taken from HM Land Registry data and Zoopla. Buy-to-let yields by postcode are taken from Property.xyz.