Areas of Havering: Buy-to-Let Property Investment Hotspots
The first step to successfully investing in property is to know where you are investing. So where is Havering, we hear you ask? Havering is a borough on the eastern side of London. The largest town in Havering is Romford.
Why Invest in Havering?
The London Borough of Havering is an East London borough and it is historically part of the county of Essex.
Although a part of London with busy commercial and industrial areas some parts of Havering are semi-rural. Many parts of Havering are popular with those looking for more space than elsewhere in London at more affordable prices and rents.
Romford is the main town in Havering and is an important shopping and commercial area. Other places in Havering borough include Ardleigh Green, Collier Row, Cranham, Elm Park, Emerson Park, Gidea Park, Harold Hill, Harold Wood, Havering Atte Bower, Hornchurch, Noak Hill, North Ockendon, Rainham, Rise Park, South Hornchurch, Upminster and Upminster Bridge.
The Havering economy is based on employment in construction, professional services, retail, manufacturing and logistics.
Havering is covered by the CM13, CM14, IG7, RM1, RM2, RM3, RM4, RM5, RM6, RM7, RM8, RM9, RM10, RM11, RM12, RM13, RM14, RM15 and RM19 postcode districts.
The London Borough of Havering Council provides local services in the area.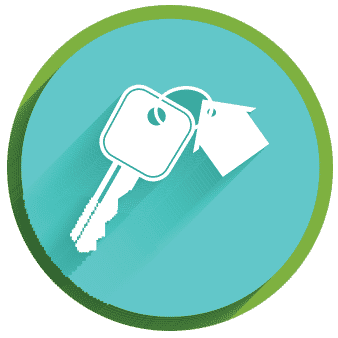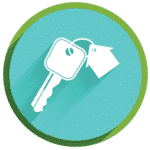 Access our selection of exclusive, high-yielding, off-market property deals and a personal consultant to guide you through your options.
Many parts of the borough have great train and tube services to London. The fastest train from Romford into the City of London itself takes just 17 minutes making the area very attractive to London commuters.
The borough is now even better connected with the arrival of the Elizabeth Line or Crossrail. There are now fast Elizabeth Line services into the City of London, West End and Paddington and direct services to Heathrow Airport and Reading will commence later this year. Elizabeth Line trains stop at Romford, Gidea Park and Harold Wood in the borough and these locations are likely to become much more popular with commuters and travellers, which may boost prices and rents.
Havering is also a good location for commuters travelling into Essex and other parts of the south east using the A12, A127 and M25 London Orbital motorway.
Havering has some exciting plans for regeneration which should help make Romford and the wider area more attractive as a place to live, work and do business in the future. These include housing regeneration, new build housing, transport improvements and job creation.
The south of the borough is part of what is known as the London Riverside area within the Thames Estuary zone. The area is a locus for job growth, economic development and new housing.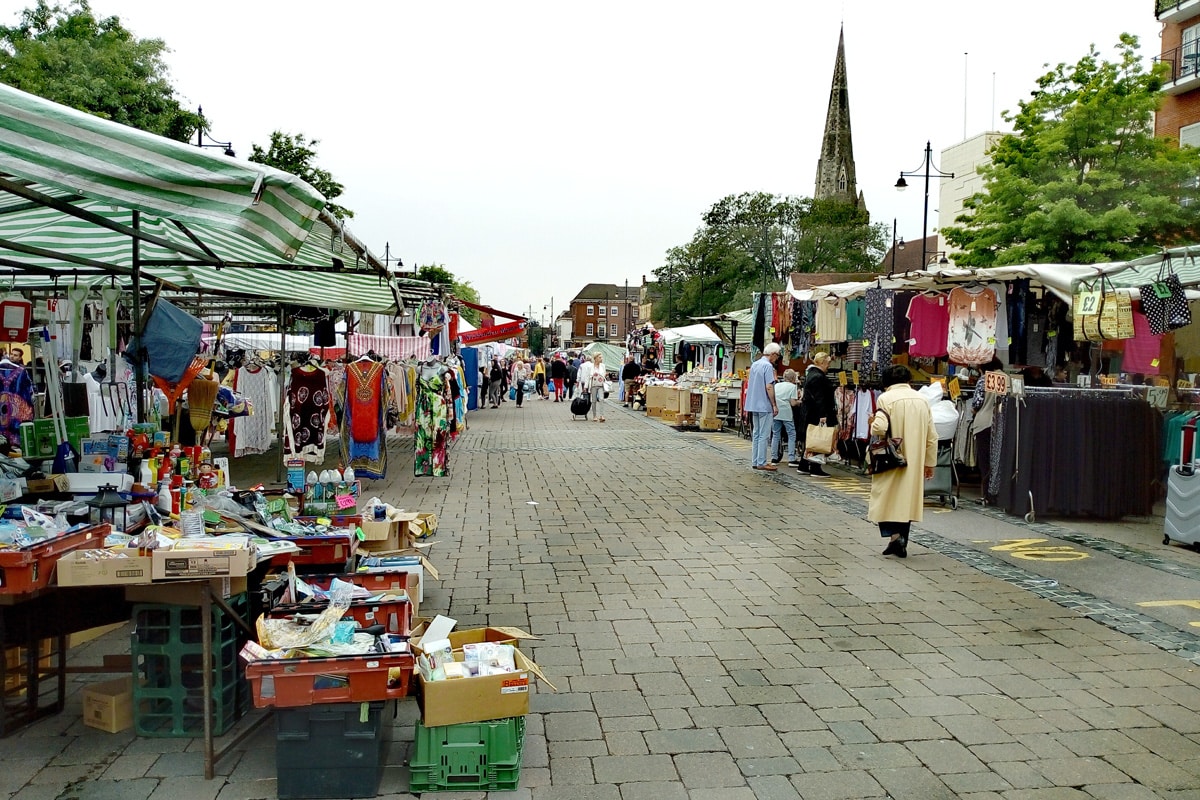 Property Values in Havering
Havering has some of London's cheapest property prices.
Property in Havering is almost 25% cheaper than the London average. The average property price in the London Borough of Havering is currently around £409,000 according to HM Land Registry compared to the London average house price of approximately £538,000.
It is possible to find some cheap property investments in Havering too. Zoopla says that Havering property prices start at around £140,000.
Where are the cheapest areas of Havering? Where are the most expensive areas of Havering? According to Rightmove the most expensive area of Havering is North Ockendon and the cheapest part of Havering is Wennington.
How much can I make from property investment in Havering? Past property price rises aren't necessarily a guide to the future of course but Havering property investors have enjoyed good capital appreciation in the past. Research on property xyz suggests that property in Havering has offered around 34.4% growth over the past five years.
Rental Demand in Havering
The rental market in Havering is mainly for locals and those who come to work in the area. Some parts of Havering, particularly the areas that have good tube or rail links, also appeal to London commuters.
How much can Havering landlords earn from a rental property? Actual rents depend on the type of property and location. However, figures from Home.co.uk's Romford Market Rent Summary suggest that the average monthly rent in the Romford part of Havering is currently around £1,422.
The data shows that average rents for different types of houses or flats in Romford are: £1,062 PCM for a one-bed property, £1,341 PCM for a two-bed property, £1,636 PCM for a three-bed property, £2,072 PCM for a four-bed property with a five-bed property potentially earning £3,356 per month in rent on average. (Achievable rents and rents for different parts of the borough should be checked with a local letting agent.)
What are Havering property yields like? Yields in Havering for a long let are 3.8% on average according to property xyz. Some areas of Havering can offer up to a 6.2% letting yield.
Landlord licensing in Havering. Landlords who want to buy or set up an HMO or house in multiple occupancy in Havering can find out more about the licences needed from the London Borough of Havering website, here.
Some areas of Havering are subject to selective licensing which means that all rental properties in those areas need a licence. Selective licensing operates in the Brooklands and Romford Town wards of Havering.
Havering Council has made two Article 4 directions to remove permitted development rights in relation to change of use from dwelling houses to a house in multiple occupation or HMO. More information here.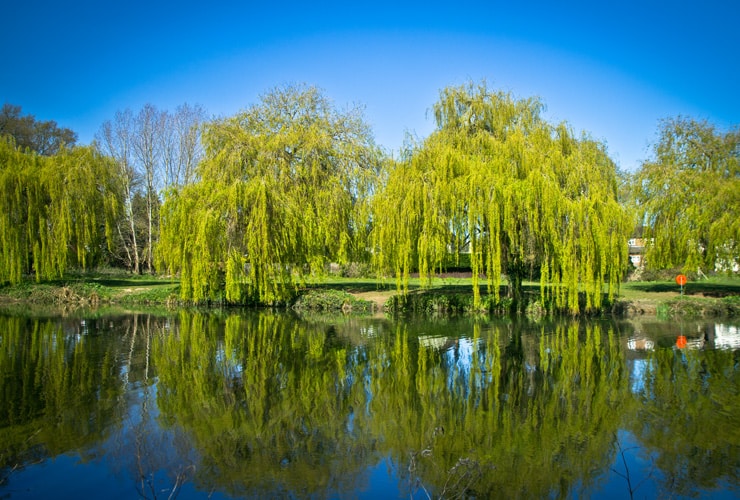 Property Investment in Havering
Population: 259,500 approximately
Average House Price: £409,000
Much of Havering is a typical suburban area with traditional suburban housing. Terraced houses, semi-detached and detached houses and bungalows with gardens, often on large 20th-century estates, are amongst the most usual property types. Many new builds and new build apartments have been built in recent years too. Northern parts of the borough are semi-rural with large family houses.
Collier Row is a large housing development originally built in the 1930s. It is on the A12 road with good access to the M25 and towards London. It is considered good value and a popular area with families. Rise Park and Havering Park adjoin the area.
Elm Park. Elm Park is a large 20th-century housing estate, originally planned as a garden suburb. Elm Park has its own tube station on the District line.
Emerson Park. Emerson Park is a residential suburb close to Hornchurch with its own London Overground railway station connecting it to Romford and Upminster. It is an upmarket residential area with higher price properties.
Gidea Park was originally built as a planned garden suburb with many architect-designed houses and is now a conservation area. It is one of Romford's smartest areas and is a higher-priced property area with the best properties costing £1 million and more.
Harold Hill, Harold Wood plus Harold Park. These areas comprise large housing estates and they are generally good value Romford property areas. They have their own local amenities plus good access to the station at Harold Wood, and the M25 at junction 28. They are also a popular residential area for those who work in nearby Brentwood.
London South Bank University (LSBU) has its Havering Campus at Goldcrest Way, Harold Wood.
Havering Atte Bower alongside Noak Hill is a rural part of the borough and a higher property price area.
Hornchurch. Hornchurch is just south of Romford town centre. It is a large residential area and also has its own shops, leisure amenities and tube station. It represents good value compared to more expensive parts of Havering. South Hornchurch is further south, closer to Rainham.
Rainham. Rainham is in the south of Havering borough. Rainham is a mixed residential and commercial area with a wide range of businesses providing many jobs. Rainham has rail services into London Fenchurch Street and good access to the A13 and M25.
Areas of Rainham are undergoing regeneration and extensive new build housing development including at Beam Park.
Romford. Romford is the main commercial and service centre for the area. It is also well known for its nighttime economy with many restaurants, bars and clubs. Romford has great transport links including a stop on the new Elizabeth Line. It is possible to find good value property in this area.
Upminster. Upminster is just east of Hornchurch and of Romford and extends into nearby Upminster Bridge plus Cranham to the east. It has its own shops and other amenities plus commercial areas. Upminster has really good transport links via tube and rail not only into central London but towards Southend in Essex.
About Our Data
Note: Population estimates are based on information provided by Localstats. Current average asking prices are taken from HM Land Registry data and Zoopla. Buy-to-let yields by postcode are taken from Property.xyz.