Areas of Romford: Buy-to-Let Property Investment Hotspots
Is Romford in London or is Romford in Essex? That's the question that even people who live in Romford ask about Romford! The right answer is probably that Romford is in both Essex and Greater London. As far as property investors are concerned however that means Romford offers the best of both worlds: It has all the advantages of being close to London but offers more space and more property for your money.
Why Invest in Romford?
Romford is a town to the north-east of central London. Romford is around 16 miles from central London and has a population of 36,500.
Romford is historically part of Essex. Romford is now within the London Borough of Havering. Other towns in Havering borough include Hornchurch, Upminster and Rainham.
Romford has a good rail service to London, making it a popular London commuter location. The fastest train from Romford to Liverpool Street in the City of London takes as little as 17 minutes.
Romford will be even better connected when the new Elizabeth Line or Crossrail opens in 2022. Elizabeth Line trains will stop at Romford, Gidea Park and Harold Wood in the Romford area. Romford commuters will be able to get fast trains into central London, the West End and into West London and Heathrow Airport.
Romford has good road links not only into London but out to Essex and other parts of south-east England, making it a popular place to live for those who work around south-east England. The A12 connects Romford to central London, Essex and the nearby M25 while the A127 connects Romford to Essex and towns including Basildon and Southend on Sea.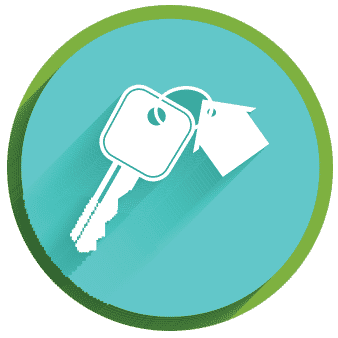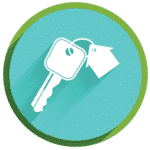 Access our selection of exclusive, high-yielding, off-market property deals and a personal consultant to guide you through your options.
Once a historic Essex market town Romford has been absorbed into Greater London over the years. Romford grew fast from the 1920s onwards when many houses were built here to accommodate families moving out from the East End of London. Even today Romford is a popular location for those looking to move out of London in search of bigger properties, more space and more affordable house prices and rents.
Romford is more than just a good value residential town, however. Romford is an important commercial and service centre for this part of the south-east. The Romford economy is based around employment in construction, professional services, retail, manufacturing and logistics. Queen's Hospital in Romford is also a large local employer.
While there is not a University of Romford, London South Bank University (LSBU) has its Havering Campus at Goldcrest Way, Harold Wood.
Romford is a major local shopping centre too. The Liberty Shopping Centre offers all the big shops and the 800-year-old Romford Market offers traditional market stalls. Romford is also well known (and even notorious) for its night-time economy with many restaurants, bars and clubs which attract revellers from all across the area.
Havering has some exciting plans for regeneration which should help make the Romford area more attractive as a place to live, work and do business in the future. These include housing regeneration, new build housing, transport improvements and job creation.
Havering Council is working on a new Masterplan for Romford. Their aim is to protect and strengthen Romford Town Centre and the surrounding area, to make sure it continues to be a place that people live, visit and enjoy. The masterplan should help support future property values in Romford.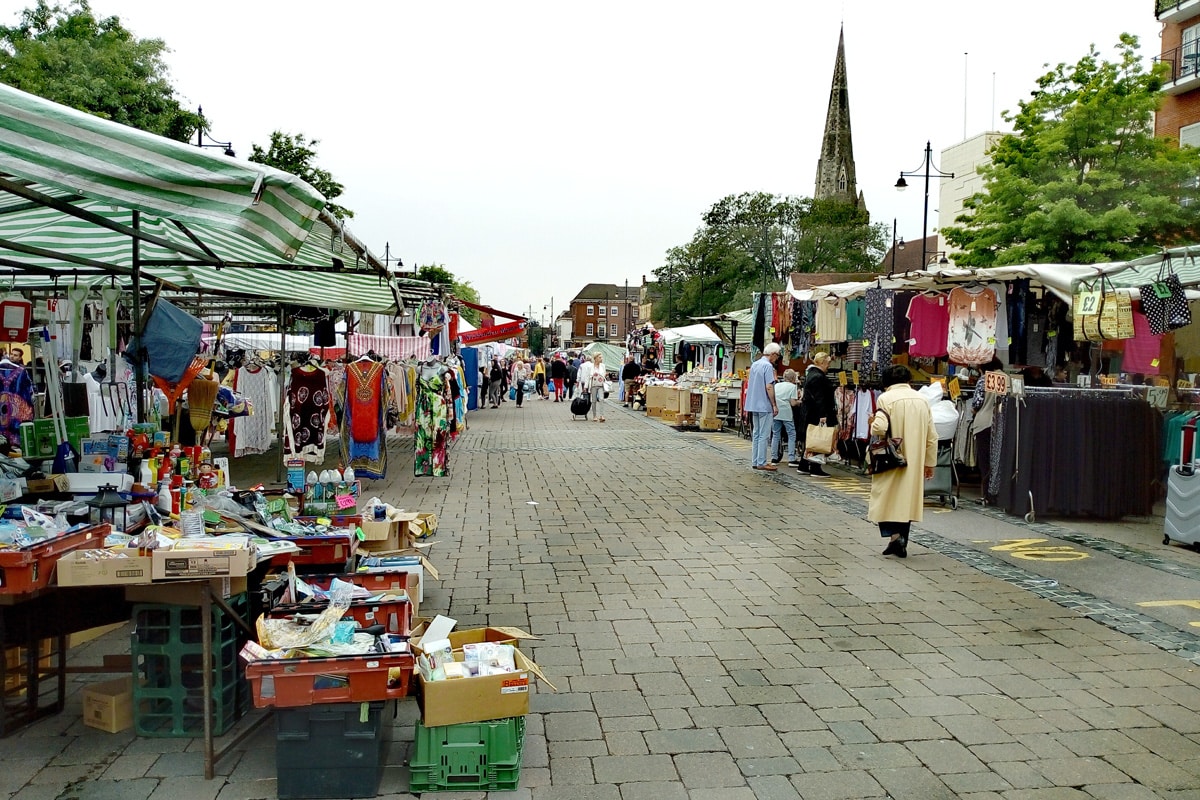 Property Values in Romford
The Greater London area, of which Romford is a part, is the most expensive part of the UK for property investors. However, the figures show that Havering is amongst the cheapest London boroughs in which to buy a property. The average property price in Havering is currently around £377,000 according to HM Land Registry data.
Zoopla and Rightmove show that property investors can find cheap investment property in Romford, compared to much of London. House prices in Romford start at around £130,000 which is less than a third of the value of the average London property.
Rental Demand in Romford
Home.co.uk's Romford Market Rent Summary gives information on the level of rents Romford landlords might be able to earn. It says that the average monthly rent in Romford is currently a strong £1,343. Their figures show that average rents for different types of houses or flats in Romford are: £975 PCM for a one-bed property, £1,233 PCM for a two-bed property, £1,540 PCM for a three-bed property, £1,894 PCM for a four-bed property with a five-bed property potentially earning £2,304 per month in rent on average.
Yields in Romford are an average of 3.9% according to Property.xyz, although some areas offer higher yields.
A recent survey says that Havering, which is made up of areas like Romford, Upminster, Hornchurch and Rainham, came out on top as the most profitable place in London to do a buy to let.
Investors who are interested in setting up an HMO or house in multiple occupancy can find more information about HMO licensing in Havering, here.
The London Borough of Havering also has an Article 4 direction in place in some parts of the borough. This means that you will need planning permission to set up a new HMO in some areas. More information, here.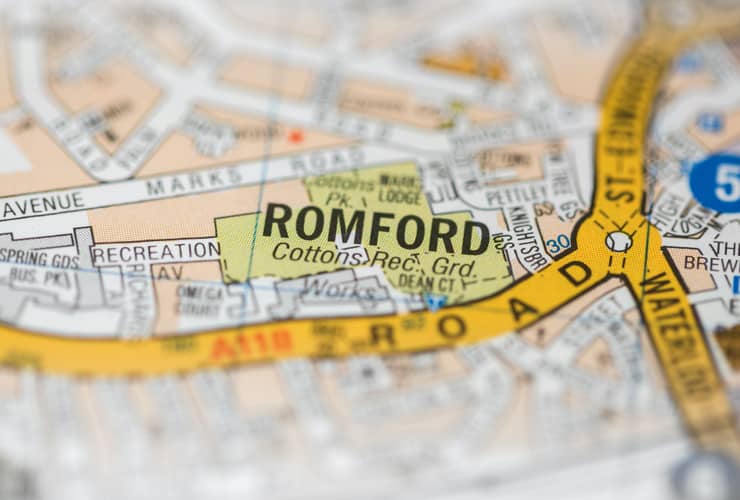 Property Investment in Romford
Population: 36,500
Average House Price: £377,000
Romford offers investors a range of buy to let property types. Although now within the Greater London area most of Romford is a typical suburban area. This means that rather than high-density flats and houses as found in London, large terraced houses, semi-detached and detached houses and bungalows with gardens are amongst the most usual Romford buy to let property types.
Central Romford is a busy commercial and retail area with a good selection of shops and other amenities. However, the surrounding streets offer traditional terraced properties plus some apartments and more new developments are planned. It's expected central Romford will become more popular as a city living type residential area to take advantage of the upcoming Elizabeth Line's improved transport connections.
North Romford districts include Mawneys, Rise Park, Collier Row and Havering Park. These are popular residential districts offering good access into Romford and to the A12 road. Areas further north, such as Havering-atte-Bower are still quite rural and are sought after areas.
North-east Romford districts include Harold Hill, Harold Wood and Harold Park. These areas comprise large housing estates and they are generally good value Romford property areas. They have their own local amenities plus good access to the station at Harold Wood, and the M25 at junction 28. They are also a popular residential area for those who work in nearby Brentwood.
East Romford suburbs include Gidea Park, Heath Park, Ardleigh Green and Emerson Park. Gidea Park was originally built as a planned garden suburb with many architect-designed houses and is within a conservation area. It is one of Romford's smartest areas and is a higher-priced property area with the best properties costing £1 million and more.
Hornchurch, Upminster and Elm Park. These areas are separate small towns with their own local amenities just to the south of Romford itself. They have good connections into London and out into Essex on the London Underground's District Line or national rail services. They are popular Romford residential and commuter areas.
To the southwest, Rush Green is on the border between Romford and the London Borough of Barking and Dagenham. It has good access to Romford and elsewhere and is a good value area.
On yields possible in the area, most of Romford itself is covered by the RM1, RM2, RM3, RM4, RM5, RM6 and RM7 postcode areas. Gross average yields in these areas, according to Property.xyz, are 5.4% in RM1, 3% in RM2, 4.4% in RM3, 2.8% in RM4, 2.8% in RM5, 4.4% in RM6 and 4.4% in RM7.
About Our Data
Note: Population estimates are based on information provided by Localstats. Current average asking prices are taken from HM Land Registry data and Zoopla. Buy-to-let yields by postcode are taken from Property.xyz.