Barking, East London. Property Investment Buy-to-Let Hotspots
Fact. Barking is the cheapest part of London to buy a property. As if that wasn't enough, Barking has excellent transport connections into central London and is an up and coming area with lots of regeneration and development ongoing. You could say that shrewd property investors would be Barking mad not to consider investing in Barking.
Why Invest in Barking?
Barking is in East London, around 10 miles east of central London. Fenchurch Street to Barking takes just 15 minutes by the fastest train.
Barking is part of the London Borough of Barking and Dagenham and is administered by Barking and Dagenham Council. The town of Barking itself has a population around 60,000 but the borough has a population around 213,000.
Barking has good rail links both into central London, the rest of East London and Essex. It is served by the London Underground Hammersmith and City Line and District Line plus the London Overground and is mostly within Zone 4 of Transport for London's zonal fares map. Barking Station has national rail services provided by C2C.
Barking is served by the A12, the A13 and the A406 North Circular Road. Cycle Superhighway CS3 runs from Barking to Lancaster Gate in central London.
Once a heavy industrial area with chemical industries and motor manufacturing – Ford's Dagenham Engine Plant is nearby – the main industries in Barking today are mainly construction, wholesale and retail, administration, professional, scientific and technical services plus health services.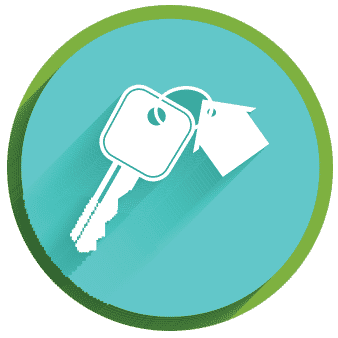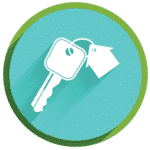 Access our selection of exclusive, high-yielding, off-market property deals and a personal consultant to guide you through your options.
Barking itself is one of the less affluent parts of London with several districts which rank as deprived. So it's true to say that Barking doesn't appear in any of London's best places to live rankings. However there has been lots of regeneration in recent years and more are planned, all aimed at making Barking a more attractive place to live.
Barking is within the London Riverside Opportunity Area – an area which has been identified for development and expansion. This is part of a wider plan to grow the economy here which is being overseen by the Thames Estuary 2050 Growth Commission.
Barking town centre has undergone regeneration and more is planned to include new retail and business space, a primary school, public areas and new homes.
Be First London is an exciting development and investment programme for Barking and Dagenham. The aim is to provide 50,000 new homes and 20,000 new jobs within the next few years. Be First London projects are planned for Barking town centre, the Roding Riverside and Creekmouth, Barking Riverside, Dagenham East, Dagenham Dock, Becontree Heath, Castle Green, Chadwell Heath, Marks Gate and Becontree Estate.
Barking Riverside is a huge new town which is being developed in the south of Barking right on the River Thames. Barking Riverside will offer thousands of new homes and new town amenities. There will also be a new station with a fast London Overground service into London plus a River Bus service.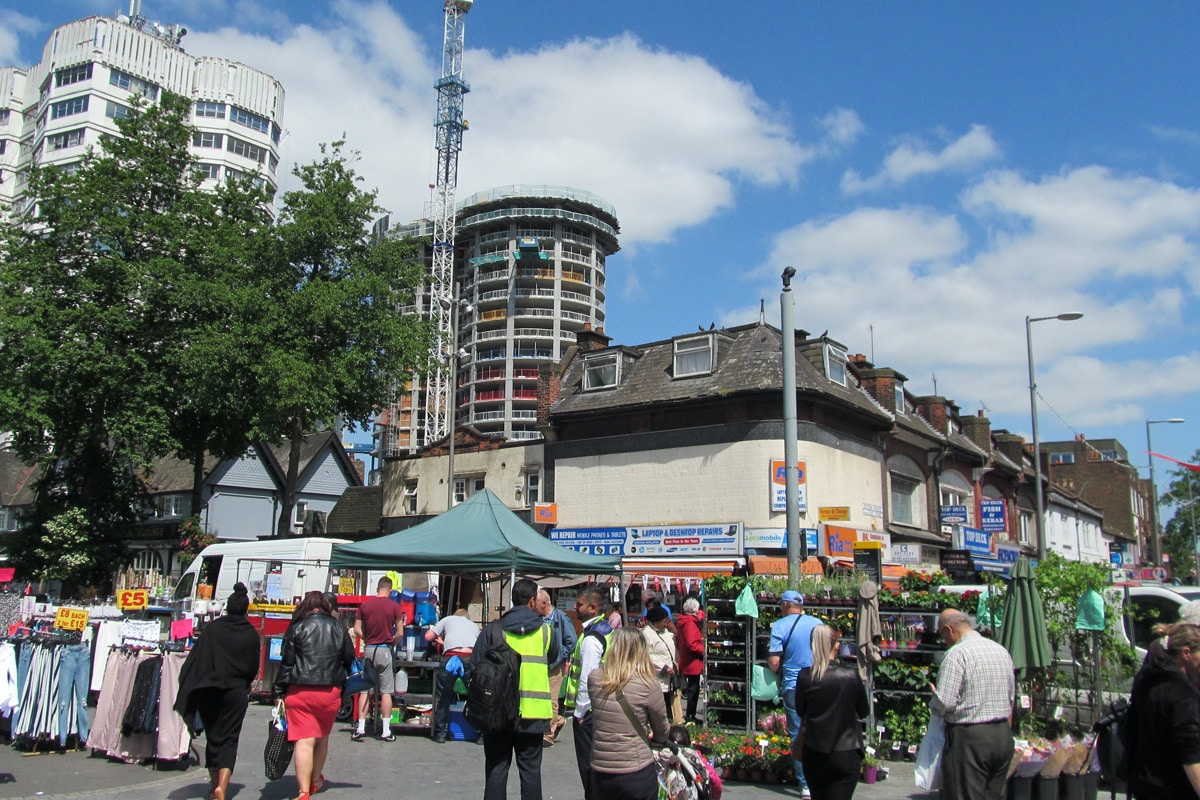 Property Values in Barking
Official figures confirm that Barking and Dagenham is the cheapest part of London to invest in property. Barking offers investors excellent value for money. The average property price in Barking and Dagenham is currently around £301,478 according to HM Land Registry data.
Zoopla and Rightmove show that property investors can find cheap investment property in Barking and Dagenham, compared to much of London. House prices here start at around £150,000 which is around a third of the average London property price.
This report says that Barking and Dagenham is officially the borough with the cheapest average property price.
Rental Demand in Barking
As well as local residents, Barking buy-to-lets attract those moving into London to work and London commuters who are looking for more space at affordable rents compared to the rest of the capital.
Home.co.uk's Barking Market Rent Summary gives information on the level of rents Barking landlords might be able to earn. It says that the average monthly rent in Barking is currently £1,357. Their figures show that average rents for different types of houses or flats in the Barking are: £1,085 PCM for a one-bed property, £1,368 PCM for a two-bed property, £1,698 PCM for a three-bed property, £1,923 PCM for a four-bed property with a five-bed property potentially earning £2,218 PCM on average.
Low property prices for London together with strong rents means that the Barking area can offer landlords good yields. Average gross rental yields in the Barking area which is covered by the Ilford IG11 postcode are 5% according to Property.xyz. Some parts of the area are covered by Romford postcodes and yields are in 4.4% in RM6, 4.9% in RM8, 5.1% in RM9 and 5.1% in RM10.
London estate agents Foxtons says that its own sales and rental data show that Barking and Dagenham offers the highest rental yields in London at 6.4%.
The area is popular with HMO (house in multiple-occupancy) landlords. Barking and Dagenham Council has an Article 4 direction in place, however. You'll need planning permission if you want to convert a house into an HMO. Details here.
Barking and Dagenham Council has a selective licensing scheme. If you want to rent out a property within the council area you will need to apply to the council for a licence.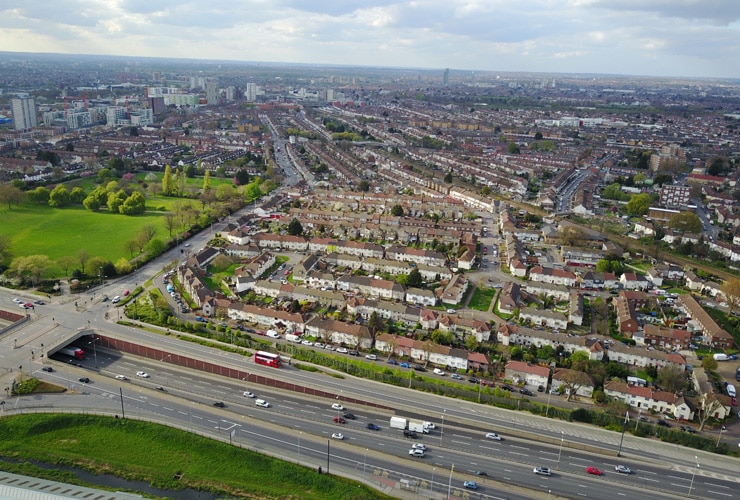 Property Investment in Barking
Population: 60,000 approx.
Average House Price: £301,478
Barking offers investors a range of property types. However much of Barking has been built up since the 1920s onwards, originally to accommodate people moving out of the East End of London. That means that although investors will find some traditional Victorian and Edwardian terraces and period houses many Barking districts are made up of housing estates with family houses and apartment blocks built from the 1920s to the present day.
Here's a guide to some of the places to buy property in and around Barking.
Barking town centre benefits from excellent transport links, good local amenities and has also benefitted from regeneration in recent years including the Barking Central scheme. As a result, it is becoming more popular for city living type developments. There have new build apartment developments here and more are planned including several high rise blocks.
To the east of the town centre, areas such as the Leftley Estate and Faircross Estate are some of the older parts of Barking. They offer access to transport links and local parks and are some of Barking's most popular residential areas. They offer traditional and period homes which are popular with families and commuters.
To the north of Barking town centre, districts include Loxford Park and Alderwalk which run into Ilford in Redbridge borough. They also offer traditional property, good access to Barking Station and are good value property areas.
Further east Becontree, part of which is covered by the Becontree Estate, is a large housing estate built mainly between the wars to provide new housing. The southern parts of Becontree have easy access to Upney and Becontree stations. The area offers family-sized houses for buyers and tenants on a budget.
To the south of Barking town-centre are the Thames View estate and Creekmouth. Creekmouth is a mainly industrial and commercial area alongside the River Roding and River Thames and provides many local jobs. Areas to the south are also being redeveloped with a number of new residential developments.
Barking Riverside is a scheme to build a new East London neighbourhood along the River Thames. Now underway Barking Riverside will provide 10,800 new homes on a 440-acre site plus shops, restaurants, cafés, community and leisure facilities, healthcare and schools. There are also plans for large open spaces and public squares. A new London Overground rail station is due to open in 2021 and there will be a River Bus service across the River Thames and into central London.
Nearby locations investors might consider include Dagenham and Chadwell Heath. Chadwell Heath is in the north of Barking and Dagenham borough. It is a more suburban area with larger houses and more open space. Chadwell Heath offers easy access to the A12 and Chadwell Heath station. Chadwell Heath will have a fast rail connection into and across London when the Elizabeth Line opens in 2022.
Dagenham is a separate small town offering good value housing. It has its own local amenities and regeneration is ongoing and planned. Beam Park is a major £1 billion regeneration zone which is planned to have 3,000 new homes, local amenities, new schools and a railway station with services into central London.
About Our Data
Note: Population estimates are based on information provided by Localstats. Current average asking prices are taken from HM Land Registry data and Zoopla. Buy-to-let yields by postcode are taken from Property.xyz.