Areas of Wandsworth: Buy-to-Let Property Investment Hotspots
Wandsworth is one of those once-unfashionable south-of-the-river London boroughs that has experienced a rising property market over the last few decades. However, Wandsworth has some hidden gems that still offer good value for investors. Plus some huge regeneration projects that promise to make the Wandsworth property market even more up and coming in the future.
Why Invest in Wandsworth?
The London Borough of Wandsworth is in south west London.
Wandsworth is mainly a densely populated urban borough. Some areas have easy access to parks and green space however, such as Battersea Park, Clapham Common and Tooting Bec Common.
Wandsworth has become much more sought after as a place to live in recent years as London has expanded outwards. Wandsworth is now a commuter favourite and also a family favourite. Part of Wandsworth is close to central London and close to some of the most fashionable parts of London such as Wimbledon, Fulham and Chelsea.
Areas in the Wandsworth area of London include some or all of Balham, Battersea, Clapham, Clapham Junction, Earlsfield, East Putney, Furzedown, New Covent Garden, Nine Elms, Putney, Putney Heath, Robin Hood, Roehampton, Southfields, Tooting, Tooting Bec, Tooting Graveney, Upper Tooting, Wandsworth and West Hill.
Wandsworth is covered by the following postcodes: SW4, SW8, SW11, SW12, SW15, SW16, SW17, SW18 and SW19.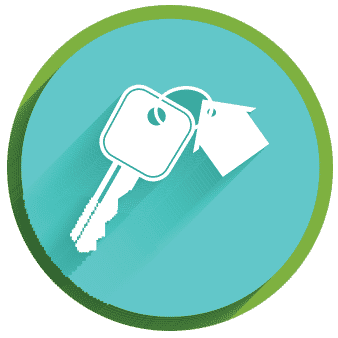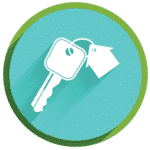 Access our selection of exclusive, high-yielding, off-market property deals and a personal consultant to guide you through your options.
Local services in the Wandsworth area are provided by Wandsworth Council.
Many parts of Wandsworth have great public transport links into central London making it a very attractive place for London commuters. It is served by the London Underground's District and Northern lines, London Overground and national rail services.
The London Underground's Northern line has recently been extended to new stations at Nine Elms and Battersea Power Station. Better public transport access should help to boost the property market in these areas.
Commuters can also cycle from some places in Wandsworth into central London using the Cycle superhighways.
Parts of Wandsworth especially around Battersea, Nine Elms and New Covent Garden are undergoing large scale regeneration to create brand new suburban districts. Battersea Power Station is in Wandsworth. The old power station site is being transformed into a new neighbourhood with apartments and other amenities.
The University of Roehampton is located in Wandsworth borough so there is also a student accommodation market here.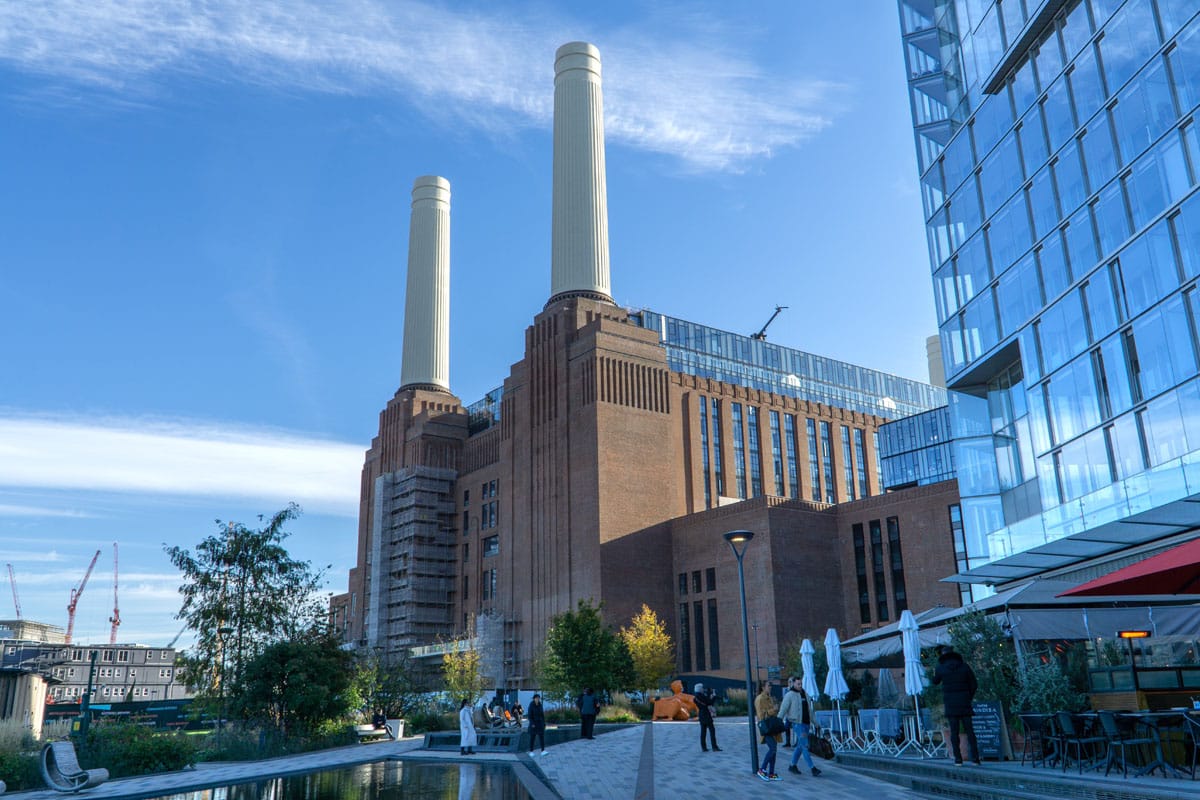 Property Values in Wandsworth
Wandsworth used to be to a cheap property location, but no more. Wandsworth's proximity to central London and some fashionable, higher priced locations within the borough have caused prices to appreciate fast.
The average property price across the London Borough of Wandsworth is currently around £636,000 according to HM Land Registry. That compares to the London average house price of approximately £538,000.
Wandsworth property prices are still only around half of London's most expensive districts just across the River Thames, however. And it is still possible to find some cheaper property investments in Wandsworth too. Zoopla say that Wandsworth property prices start at around £200,000.
Where are the cheapest areas of Wandsworth? Where are the most expensive areas of Wandsworth? According to Rightmove the most expensive area of Wandsworth is Balham and the cheapest part of Wandsworth is New Covent Garden.
How much can I make from a property investment in Wandsworth? Past property price rises aren't necessarily a guide to the future of course but Wandsworth property investors have enjoyed capital appreciation in the past. Research on property xyz suggests that property in Wandsworth has offered around 8.6% growth over the past five years alone.
Rental Demand in Wandsworth
There are many different opportunities in the Wandsworth rental market. Wandsworth buy to lets can be rented to locals, London commuters and students. Parts of Wandsworth are popular with those from abroad working in or visiting London.
How much can Wandsworth landlords earn from a rental property? Figures from Home.co.uk's Wandsworth Market Rent Summary suggest that the average monthly rent in the Wandsworth town part of the borough is currently around £3,096. The data shows that average rents for different types of house or flat in Wandsworth itself are: £1,837 pcm for a one bed property, £2,832 pcm for a two bed property and £3,877 pcm for a three bed property.
Actual rents depend on type of property and location and are likely to be less for the outlaying parts of the borough. Achievable rents and rents for different parts of Wandsworth borough should be checked with a local letting agent.
What are Wandsworth property yields like? Yields in Wandsworth for a long let are 3.5% on average according to property xyz. Some areas of Wandsworth can offer up to a 6.1% letting yield.
Landlord licensing in Wandsworth. Landlords who want to buy or set up a HMO or house in multiple occupancy in Wandsworth can find out more about the licences needed from Wandsworth Council, here.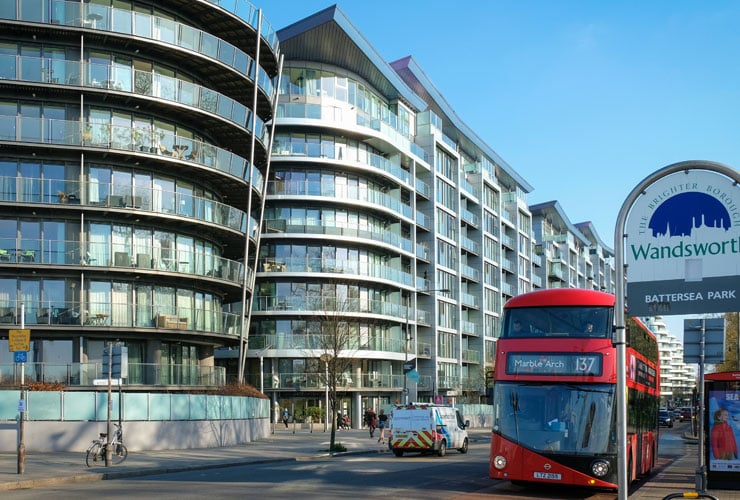 Property Investment in Wandsworth
Population: 330,000 approximately
Average House Price: £636,000
Wandsworth has a very mixed property market. Types of property available in Wandsworth include Victorian and Edwardian period properties, 20th century housing estates and flats plus brand new, new build developments.
Transport connections make a difference to prices and rents, so this is something to check before investing in Wandsworth property.
Balham. Balham is in the east of the borough fringing Lambeth. It has great transport links and a good range of shops and leisure amenities. Balham is considered a cool, fashionable place to live and is very popular with professionals and commuters. Balham is generally a higher price property area.
Battersea. Battersea is in the north of the district fronting the River Thames. It is known for Battersea Park and Battersea Power Station. Battersea is a one-time mixed industrial and residential area with many large housing estates. Large scale regeneration with many new apartments is ongoing at and around the power station site to create a smart new residential district.
Clapham. While mostly in Lambeth a small area of Clapham is within Wandsworth. Clapham is a popular and higher priced residential spot. Rather than being in Clapham as such, Clapham Junction with its extensive rail connections is located between Battersea and Wandsworth.
Earlsfield. Earlsfield is a popular suburb with a period properties, a traditional high street and is a quieter part of the borough popular with families and older residents. It has a station with direct services to London Waterloo.
Nine Elms and New Covent Garden. Nine Elms and New Covent Garden are in the north east of the borough fringing Lambeth and close to central London. These one-time mainly industrial areas are undergoing large scale regeneration to create new residential, commercial and cultural districts. The US Embassy London has relocated to this new district too.
Nine Elms and New Covent Garden are considered up and coming areas of Wandsworth.
Putney. Putney fringes the River Thames. Putney has good tube and train links including a direct train to London Waterloo for commuters. It is a fashionable residential spot and a higher priced area. Putney Heath is nearby.
Roehampton. Roehampton is to the south of Putney. It fringes green space at Richmond Park and Wimbledon Common. Roehampton mainly comprises large housing estates and is a good value location.
Southfields. Southfields is a popular residential location that benefits from close proximity to Wimbledon and the famous All England Lawn Tennis & Croquet Club. It has a tube station on the District line. It has good value property when compared to nearby pricier districts.
Tooting including Upper Tooting, Tooting Graveney and Tooting Bec. Tooting is in the south part of the borough and fringes Merton borough. It has tube services on the Northern line plus rail services to London Blackfriars, City Thameslink, St. Pancras and Farringdon for commuters. Tooting is a one-time working suburb that has become more fashionable in recent years and which has a vibrant, lively atmosphere. Tooting still offers good value property especially when compared to Balham or Clapham.
Furzedown to the east of Tooting is a good value family location, although transport connections are not as good as Tooting itself.
Wandsworth. Wandsworth itself is the borough's main district centre. It is the largest shopping and leisure area for the district and has good train services, including to London Waterloo, as well as bus links. It is still possible to get good value in Wandsworth compared to pricier areas nearby.
About Our Data
Note: Population estimates are based on information provided by Localstats. Current average asking prices are taken from HM Land Registry data and Zoopla. Buy-to-let yields by postcode are taken from Property.xyz.