Areas of Lambeth: Buy-to-Let Property Investment Hotspots
Lambeth sits just across the River Thames from Westminster, the West End and the City of London. That's helped to make this once-overlooked South London suburb a property hotspot in recent years. Here's a property investor's guide to the best areas of Lambeth to buy in.
Why Invest in Lambeth?
The London Borough of Lambeth is part of south London and is an inner London borough. Lambeth is very much a borough of two halves, however. The northern parts of Lambeth are close to central London and are densely populated urban areas while the southern parts of Lambeth are quieter and more suburban.
Lambeth used to be considered pretty unfashionable with buyers and tenants, being run down in parts. It has gained in popularity in recent years thanks to affordable prices and rents and many areas are now seen as up and coming. Some parts of the borough like Brixton and Clapham are considered cool, fashionable places to live and are particularly popular with young people.
While like elsewhere in London some parts of Lambeth suffer from deprivation other parts of Lambeth have benefitted from a lot of regeneration and new development which have transformed the property market here.
Lambeth's population is predominantly young, according to the local authority. That helps to make Lambeth a good prospect for property investors now and into the future.
Lambeth is administered by Lambeth Council which is based in Brixton.
Some of the areas in Lambeth (or partly in Lambeth) include Angell Town, Balham, Brixton, Clapham, Clapham Park, Crystal Palace, Dulwich, Herne Hill, Kennington, Norbury, Oval, South Bank, Stockwell, Streatham, Tulse Hill, Upper Norbury, Vauxhall, Waterloo, West Dulwich and West Norwood.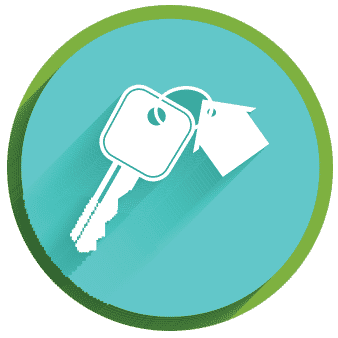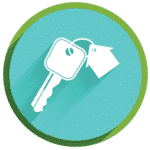 Access our selection of exclusive, high-yielding, off-market property deals and a personal consultant to guide you through your options.
Lambeth is covered by part or all of the following postcodes: SE1, SE5, SE11, SE19, SE21, SE24, SE27, SW2, SW8, SW9, SW11, SW12 and SW16.
Most of Lambeth has really good transport links into central London via road, bus, tube and train. Extensive national rail services are available from London Waterloo. Areas of Lambeth within London Transport Zone 1 and Zone 2 are particularly attractive to commuters.
The northern parts of Lambeth have good access into central London on foot or by bike making them especially attractive to commuters who cycle or walk.
Lambeth Council has regeneration programmes aimed at improving the borough's places socially, economically and physically. There are programmes in Brixton, Waterloo, Vauxhall, Oval and Kennington, Clapham and Streatham plus the West Norwood and Tulse Hill town centres. This should help to boost the property market in these areas.
Around two-thirds of Lambeth residents commute to other areas of London according to the local authority. The main Lambeth employers are in public services. St. Thomas Hospital and Guy's Hospital are large local employers.
Places of interest in Lambeth include Lambeth Palace which is the official home of the Archbishop of Canterbury. Lambeth is known for its cultural offering. Other locations for which Lambeth is known, include the South Bank area which attracts many visitors and tourists, the National Theatre, Royal Festival Hall, Hayward Gallery, Southbank Centre, London Eye and also the famous The Oval cricket ground.
London Southbank University is the area's main university. Many parts of Lambeth are popular for student accommodation with students studying at universities across London.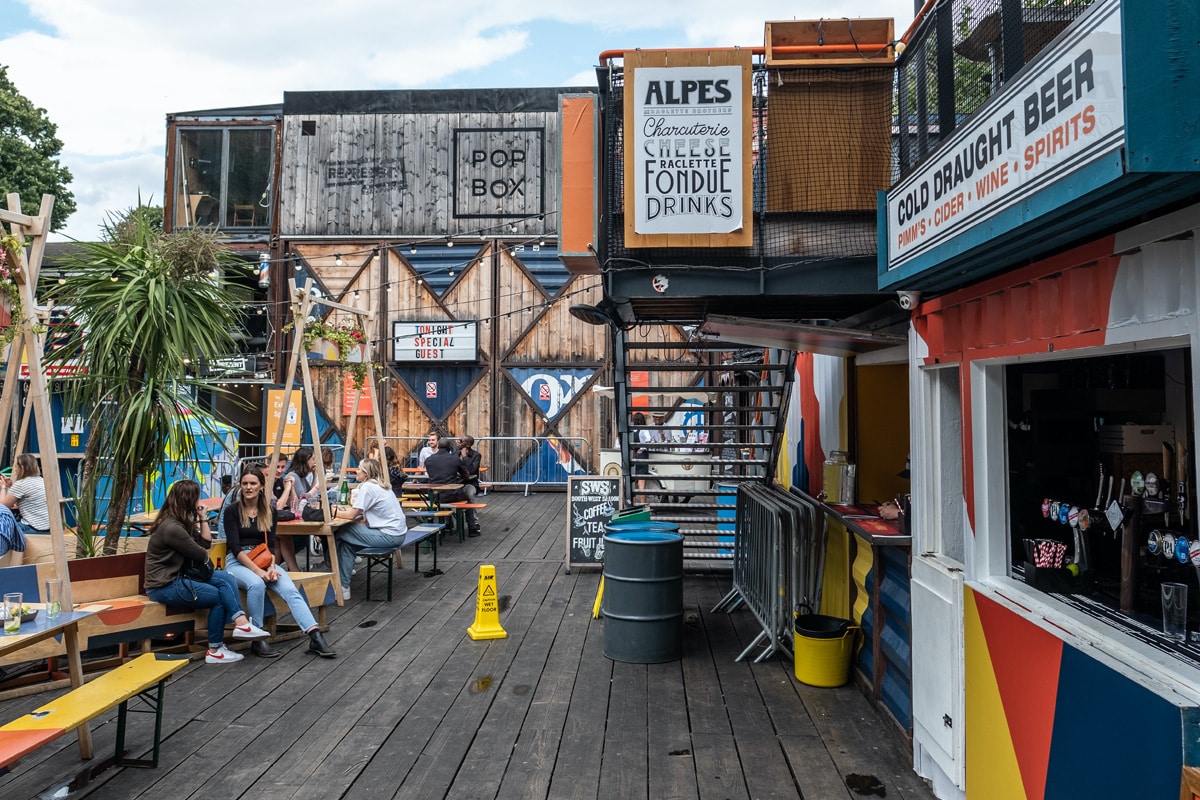 Property Values in Lambeth
Lambeth used to be a cheap part of London but as is elsewhere in London Lambeth property prices have grown fast in recent years. Lambeth property prices are still only around the London average, however, so offering good value to property investors.
The average property price in the London Borough of Lambeth is currently around £534,000 according to HM Land Registry – that's around the average London house price of approximately £538,000 and much cheaper than nearby places north of the River Thames.
It is possible to find good value property in Lambeth too. According to Zoopla, Lambeth property prices start at around £115,000.
According to Rightmove the most expensive area of Lambeth is Clapham Common and the cheapest part of Lambeth is Streatham Vale.
Past property price rises aren't necessarily a guide to the future of course but Lambeth property investors have done very well over the last few years. Research on property xyz suggests that property in Lambeth has returned up to 33.5% growth over the past five years.
Rental Demand in Lambeth
Lambeth property to buy or rent appeals to both locals and commuters. North Lambeth lets particularly appeal to tenants who want to live within reach of London but benefit from lower rents and more space than nearby districts.
How much rent can landlords in Lambeth earn? It depends on the type of property of course but figures in Home.co.uk's Lambeth Market Rent Summary suggest that the average monthly rent (based on the northern part of Lambeth) is currently around £3,348. Their figures show that average rents for different types of houses or flats in Lambeth are: £2,346 PCM for a one-bed property, £3,579 PCM for a two-bed property, £4,688 PCM for a three-bed property, £5,384 PCM for a four-bed property with a five-bed property potentially earning £2,799 per month in rent on average. (Further away from this area rents are likely to be much lower and should be checked with a local letting agent.)
Yields in Lambeth for a long let are 4.4% on average according to property xyz. Some areas of Lambeth offer up to a 10.1% letting yield.
Landlords who want to buy or set up an HMO or house in multiple occupancy in Lambeth can find out more about the licences needed from Lambeth Council, here. Lambeth Council does not currently have an Article 4 direction restricting the creation of new HMOs in the borough.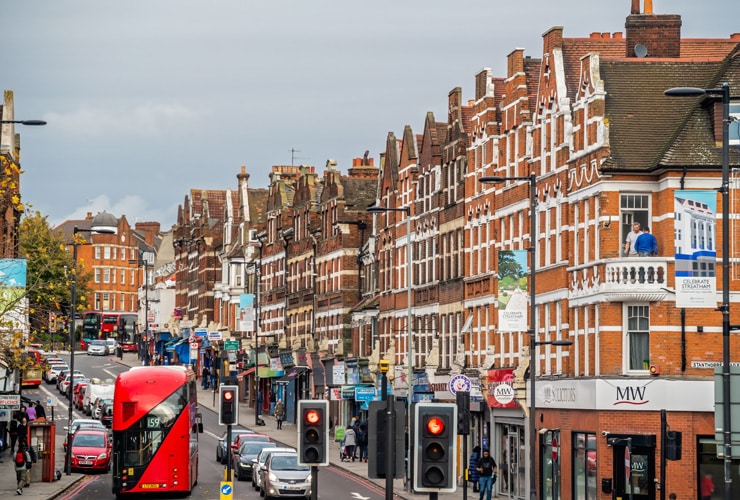 Property Investment in Lambeth
Population: 303,000 approximately
Average House Price: £534,000
Lambeth offers property investors a wide range of property types and there is something of a two way split between the north and south of the borough. Northern areas offer a contrast between large 20th-century social housing estates and modern city apartment and townhouse developments. The southern areas are more suburban with traditional terraced properties and semi-detached houses with gardens. Some parts of the borough have Victorian and Edwardian period houses and terraces which tend to be popular with buyers and tenants.
Brixton used to be considered a run-down inner-city area. Today it is a vibrant area and a popular place to live with a buzzing social and cultural scene. Brixton town centre's indoor markets, venues, restaurants and shops attract locals and tourists alike.
Clapham and Clapham Park have long been popular south London residential spots and continue to be today, although they have some of the area's most expensive house prices. The area has particularly good public transport and road links. Clapham Common is one of London's most well known green spaces.
Kennington and nearby Oval are known for The Oval cricket ground and have good transport links into Westminster and the West End. There has been much new residential development in the area in recent years.
South Bank is alongside the River Thames and offers good access into central London with good local entertainment and cultural amenities. This area is now known for its river frontage and river view luxury property.
Stockwell is between Clapham and Brixton. It has an underground station on the Northern Line and Victoria Line for access to both the City and West End. Stockwell benefits from being cheaper than Clapham yet quieter than Brixton.
Streatham, Streatham Park and Streatham Hill. These areas used to be considered fairly run downs parts of Lambeth but regeneration in recent years has helped them to become popular residential spots known for their culture and diversity. Streatham also offers train services to central London in less than 20 minutes. There are some good value property areas around here, especially in Streatham Vale.
Vauxhall is close to central London and the River Thames so has great access for commuters. A new tube station has recently opened at nearby Nine Elms. The Vauxhall area has benefitted from extensive regeneration in recent years and many new housing developments.
Waterloo is mainly a commercial area known for Waterloo train station. Many new homes are being built or planned here, however. It has good access to the City of London.
West Dulwich, West Norwood, Crystal Palace and the surrounding areas are in the far south of Lambeth borough. They're much more suburban than the northern parts of Lambeth and have good access to green space. They appeal more to locals and families rather than commuters. Some areas have good access to the amenities and workplaces in Croydon to the south too.
Further Reading
Property investors who are interested in investing in Lambeth property may also be interested in other nearby areas:
About Our Data
Note: Population estimates are based on information provided by Localstats. Current average asking prices are taken from HM Land Registry data and Zoopla. Buy-to-let yields by postcode are taken from Property.xyz.