The City of Westminster: Buy-to-Let Property Investment Hotspots
In London's expensive property market Westminster is almost the most expensive market of all. Here we'll look at what Westminster offers property investors and where to buy-to-let in the City of Westminster.
Why Invest in Westminster?
The City of Westminster covers the most central part of London. Westminster is technically a city and is also one of the 32 London boroughs.
Westminster borders the actual City of London to the east plus the London boroughs of Camden, Brent plus Kensington and Chelsea with the River Thames and the south London boroughs to the south.
Westminster has a population of around 236,000 and local services are provided by Westminster City Council.
Westminster is known for being the seat of the UK Government, especially the area around Whitehall. Many famous places such as the Place of Westminster or Houses of Parliament, Big Ben, 10 Downing Street, Buckingham Palace, Westminster Abbey, the Royal Albert Hall, London Zoo, Trafalgar Square, the National Gallery, Tate Britain and Piccadilly Circus are within the Westminster area.
Although an urban area many of London's most famous parks including Green Park, Regent's Park, Hyde Park and St. James's Park are in or around Westminster.
Another thing for which Westminster is known is London's West End. The West End includes the shopping streets of Oxford Street, Regent Street, Bond Street and Carnaby Street. London's theatreland and the area around Soho and Covent Garden which are very popular with London tourists and visitors are also here.
Westminster is probably one of the best-connected places in the entire UK thanks to the extensive network of London Underground and London Bus services. Westminster has the benefit of being within Transport for London's Zone 1. London main railway stations Charing Cross, Victoria, Paddington and Marylebone are also in Westminster.
Property in several areas of Westminster will benefit from stations on the new Crossrail/Elizabeth Line at Paddington, Bond Street and Tottenham Court Road.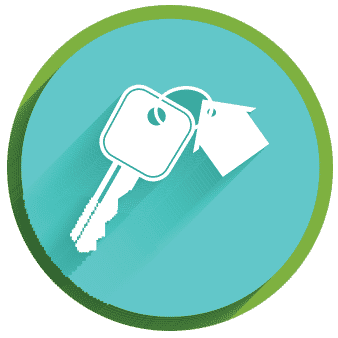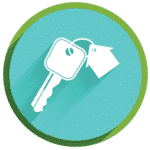 Access our selection of exclusive, high-yielding, off-market property deals and a personal consultant to guide you through your options.
Westminster has a unique economic base that attracts many highly paid workers to the area and boosts the rental market. Westminster has many UK Government offices and departments, the offices of multinational companies, foreign embassies and high commissions plus a huge tourist industry and retail and service sector.
Schools attract many families, including families from overseas, to come and live in Westminster. There are many highly-rated state and public schools with Westminster School and Westminster Abbey Choir School being world-famous.
Westminster also has a number of major universities and colleges, such as The University of Westminster and Imperial College. Most students however look for accommodation outside the area.
Westminster is one of the most affluent parts of London and so one of the most affluent parts of the UK. As a result, there is a high demand for high end, luxury property. However not all Westminster residents are affluent and there is a severe shortage of accommodation for those on lower incomes including key workers. Few people on lower incomes can afford to buy or rent privately in Westminster.
Much of the Westminster property market comprises what is known as the prime central London property market.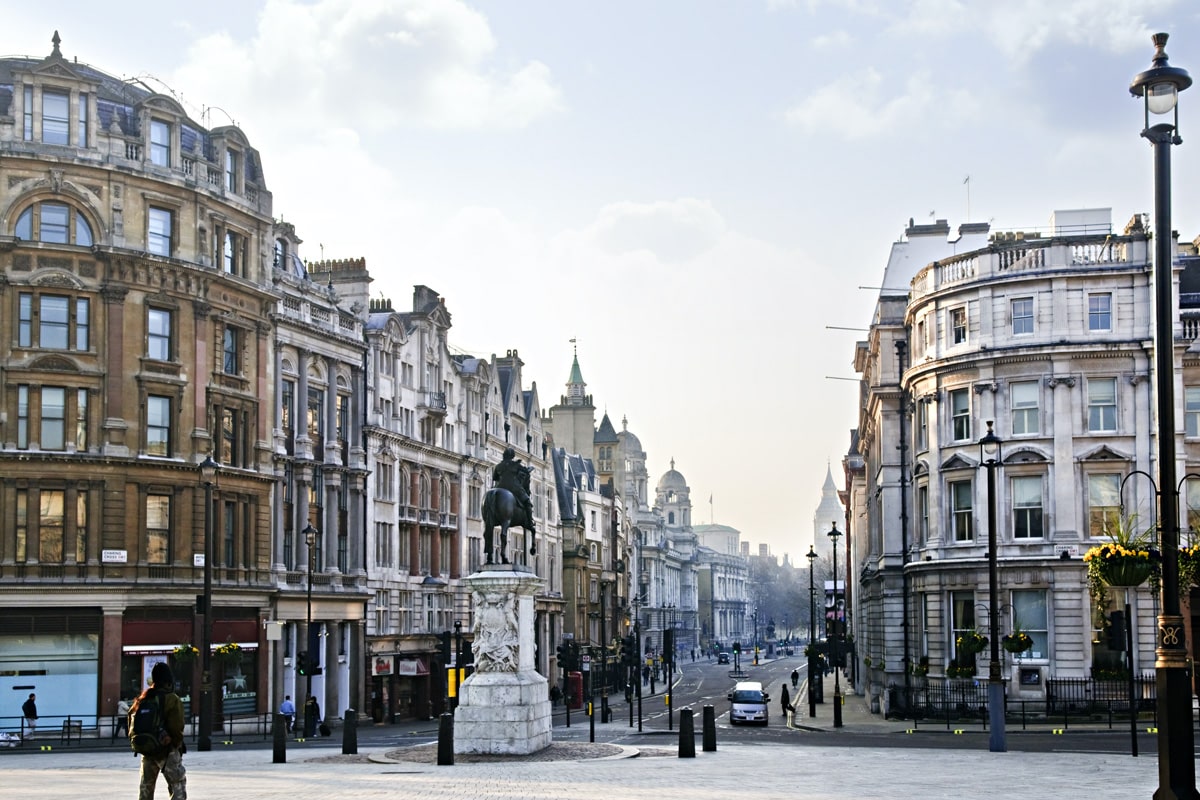 Property Values in Westminster
London is known for having the highest property prices in the entire country. Westminster has the highest property prices in London after Kensington and Chelsea. Westminster property prices are high due to the limited supply of land and high demand. As well as local buyers and investors high prices are supported by overseas buyers and investors who see London as a secure place to invest in property.
The average property price in London is currently around £500,000. The average property price in the City of Westminster is currently £956,658, according to HM Land Registry figures.
It is possible to find a cheaper buy-to-let property in Westminster however. Although there are many areas of Westminster where property costs £5 million up to £55 million and more, Zoopla listings show that it is currently possible to buy an investment property in Westminster from around £190,000.
Although Westminster property prices are high there can still be very sound reasons for investing in buy to let here. Investors buy in Westminster because it offers security and a good chance of rising property prices alongside high rents.
The good news for property investors, however, is that Westminster property prices have fallen over the last year, perhaps due to factors such as Brexit and Covid. HM Land Registry figures show Westminster prices have fallen around 5% over the last year. So now could be a good time for property investors to find a bargain in this part of London.
This report forecasts that the London prime property market is set to boom this year.
Rental Demand in Westminster
Westminster offers landlords a unique rental market that is quite unlike most others. As well as local residents, landlords can let-to those coming to work in Westminster or the City of London, including those who work in Westminster's government offices and multinational companies with offices in the area. There can also be good rental demand from foreign residents coming to live in London, including affluent students from abroad.
As well as long term rentals investors might consider investing in short term rentals and serviced accommodation for business travellers and tourists visiting London from the UK and abroad.
Home.co.uk's Westminster Market Rent Summary gives an indication of the high level of rents that Westminster property investors can receive. The data says that the average rent in Westminster is currently £3,649 per month. Landlords in the Westminster area might expect to earn an average of £2,324 PCM for a one-bed property, £3,705 PCM for a two-bed property and £7,092 PCM for a three-bed property. A four-bed property in Westminster would have an average rent of £10,659 PCM and a five-bed property £19,444 PCM, the data says.
As to yields, the City of Westminster is covered by a number of different London postcodes. However, research on property.xyz suggests that Westminster buy to lets will return an average 2.7% yield. Yields may be more or less than this depending on the type of property and exact area. Investors can find information on letting yields for any area of London using property xyz.
Property investors who are considering investing in shared property or an HMO in Westminster can find out more about the licences that are required from the City of Westminster, here.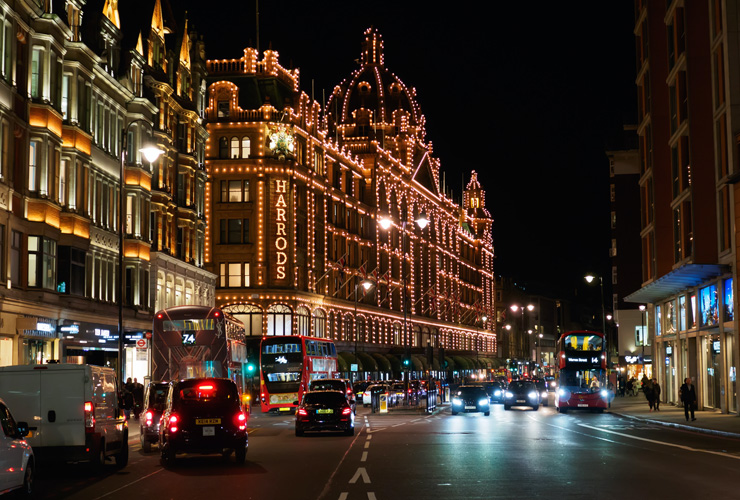 Property Investment in Westminster
Population: 236,000
Average House Price: £956,658
Westminster is a unique property market. At the top end of the market are large luxury houses including mansion properties, detached houses and townhouses costing several millions of pounds plus period terraces and old mews houses set in a courtyard.
Westminster also offers older and new build apartments including some traditional old mansion blocks. Many apartment blocks offer concierge services which can boost their attractiveness to tenants. While few of these properties have their own gardens, some offer access to a communal garden or garden square or access to off-road parking which can also be a plus point for tenants.
The cheapest properties in Westminster tend to be ex-social housing houses and flats.
Here is a quick guide to some of the different areas of Westminster for buy-to-let.
Westminster doesn't have a city centre as such... it is THE city centre. However, there are different districts within Westminster itself each with quite different property markets.
Central Westminster includes Westminster itself and St. James's. These areas have many government and commercial buildings. Residential properties in St. James's are few but are mainly expensive, prime properties. Westminster is generally cheaper but is not so popular as a residential area as day to day amenities are quite limited.
To the east and north-east, Aldwych, Charing Cross and the Strand are mainly commercial areas with shops, offices and hotels. There are relatively few residential properties but these areas offer easy access to the City of London.
To the south, Westminster districts include Belgravia and Pimlico. These are very popular central London residential areas. They offer easy access to the West End and City and the transport hub at London Victoria yet are relatively quiet areas of central London away from the main tourist areas.
To the west, Knightsbridge is partly within the Westminster area. This area, famous for Harrods and Hyde Park, is an expensive and upmarket residential area.
To the north are the districts of Mayfair and Soho. These are the most popular tourist areas of central London with many tourist sites, shops, bars and theatres. Residential properties here are sought after and expensive. Mayfair overall is the most expensive part of Westminster for house prices.
A little further north, are the districts of Bayswater, Paddington and Marylebone plus Lisson Grove and Westbourne Green. These areas have great access to the West End shops and amenities, access to major London train stations such as Paddington and good access to the City. These are popular residential and commercial areas. Although there are many expensive streets it is possible to find good value (for London) property in these areas.
Further out Westminster areas include Maida Vale, St. John's Wood, and West Kilburn. These areas are much quieter and well away from the tourist areas of Westminster. They have good access to the West End and City by tube, train and bus plus access to green spaces including Regent's Park. These areas are very suburban in nature with detached houses and townhouses as well as flats or apartments. They're all popular and smart London residential areas including some expensive streets but there are also some properties below the Westminster average house price in these areas.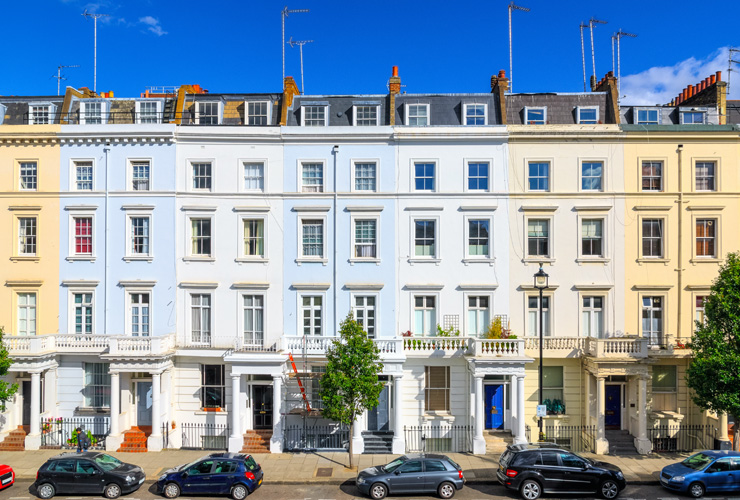 Other Areas to Consider
Property investors who are interested in investing in the Westminster area of London might also consider other nearby areas too, where cheaper property investments might be available. These reports look at the best places to buy to let in nearby areas:
About Our Data
Note: Population estimates are based on information provided by Localstats. Current average asking prices are taken from HM Land Registry data and Zoopla. Buy-to-let yields by postcode are taken from Property.xyz.