Areas of Merton: Buy-to-Let Property Investment Hotspots
Chances are you might not have heard of Merton. You might not even know where Merton is. Although you'll definitely have heard of Merton's most famous district, Wimbledon. But Merton is one of London's favourite suburban residential areas offering a wide range of property investment opportunities. Here's what you need to know about investing in Merton.
Why Invest in Merton?
Where is Merton? The London Borough of Merton is in south-west London, although Merton is historically part of the county of Surrey. Merton is administered by Merton Council whose headquarters are in Morden. The population of Merton is around 206,500 people overall.
The main towns within Merton borough include Mitcham, Morden and Wimbledon. Other areas of Merton include Colliers Wood, Bushey Mead, Raynes Park, South Wimbledon, Wimbledon Park and Pollards Hill.
Wimbledon is the most well-known part of Merton borough. It is famous for Wimbledon Common and the All England Lawn Tennis & Croquet Club, which is best known for hosting The Championships, the only Grand Slam tennis tournament held on grass.
Wimbledon is also known for football club AFC Wimbledon, known as The Dons. AFC Wimbledon is developing a new stadium at Plough Lane, which will also become a business and community hub for the area.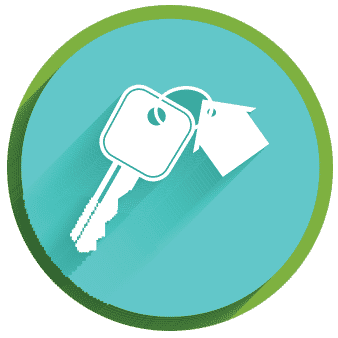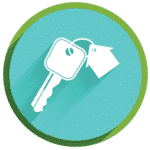 Access our selection of exclusive, high-yielding, off-market property deals and a personal consultant to guide you through your options.
Merton has good transport links both into central London and out into Surrey. Merton is served by the London Underground's District Line and Northern Line and there are also national rail stations connecting Merton to elsewhere in Greater London and Surrey. Wimbledon has a direct rail service to London Waterloo taking around 17 minutes which is perfect for commuters.
Merton is also served by the London Trams network and has good tram connections to Croydon and to Wimbledon. The area could be even better connected in future too. Early plans for the Crossrail 2, north to south London rail link include proposals for a station in Wimbledon.
Merton is a popular place for London commuters to live although it also has many local employers too. According to Merton Council Merton is home to 7,000 businesses providing around 60,000 jobs.
There are a number of projects aimed at regenerating and developing Merton and making it an even more attractive place to live, which should help the property market here. These include Make More of Morden and Future Wimbledon. The area is also seeing a £1.3 billion investment in 2,800 new housing association homes.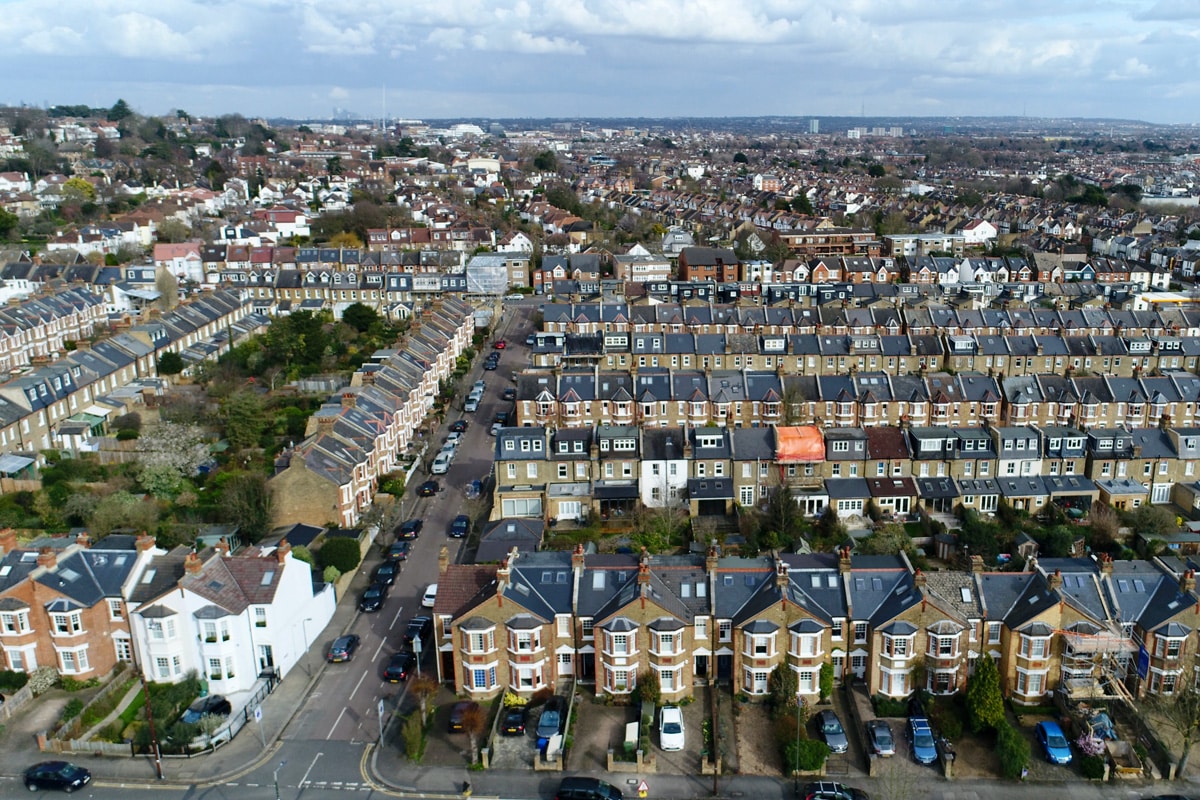 Property Values in Merton
Merton overall is one of the more expensive London boroughs for house prices, but there is still scope for bargains. The average house price in Merton is currently £524,429 according to HM Land Registry data. However, investors need to look behind the headline figures here. High house prices in the more expensive parts like Wimbledon, where many houses cost in the region of £2 million to £4 million, disguise the fact that there is good value property to be had here especially in other parts of Merton.
Zoopla and Rightmove show that the cheapest house price in Wimbledon is around £170,000. But house prices in Morden and Mitcham start from around £150,000 which is around a third of the average London property price.
Rental Demand in Merton
Merton buy-to-let landlords will find rental demand from local residents and also from London commuters. Wimbledon in particular is one of London's favourite commuter areas. Locations near a tube station or train station are best for letting to commuters.
Home.co.uk's Merton Market Rent Summary gives information on the level of rents Merton landlords might be able to earn. It says that the average monthly rent in Merton is currently £1,780. Their figures show that average rents for different types of houses or flats in Merton are: £1,267 PCM for a one-bed property, £1,686 PCM for a two-bed property, £2,210 PCM for a three-bed property, £2,688 PCM for a four-bed property with a five-bed property (such as a shared house) potentially earning £7,135 PCM on average.
Home.co.uk figures show that Wimbledon rents are higher than the Merton average. The average rent in Wimbledon is currently £1,967 PCM.
Yields available in Merton borough vary according to local prices and rents. According to Property.xyz. the average gross yield for a long term let is 4.7% in Wimbledon (SW19 postcode), 4.9% in Morden (SM4 postcode) and 5.1% in Mitcham (CR4 postcode).
Investors who want to set up or buy an HMO in Merton will need an HMO licence. More information from Merton Council, here.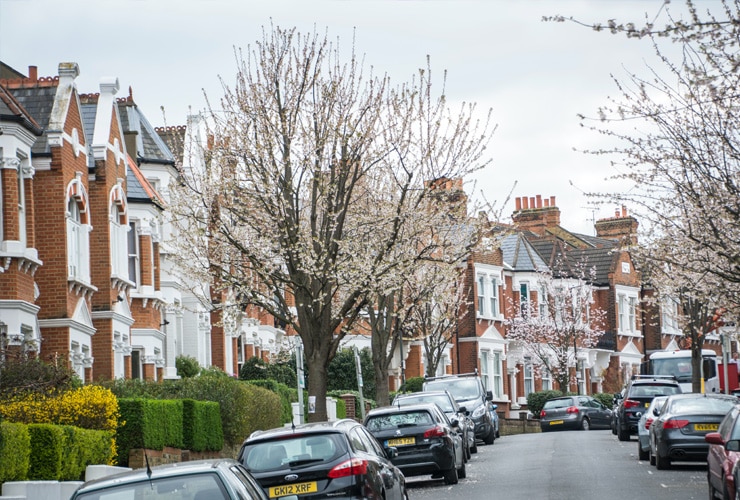 Property Investment in Merton
Population: 206,500 approx.
Average House Price: £524,429
Merton is a very varied property market: It offers investors a range of property types from flats, apartments and terraces in busy town centre locations to semi-detached and detached houses in leafy suburban areas, with both prime residential streets and good value areas. When investing in Merton buy to let investors should consider what type of tenant they are aiming to attract, together with factors such as local schools and local Underground and train stations, which can all affect Merton prices and rents.
North-west Merton districts include Wimbledon. Wimbledon covers several different areas including Wimbledon Town itself and Wimbledon Village plus West Wimbledon and South Wimbledon and out towards Copse Hill, Rayners Park and Cottenham Park. All these areas are popular residential areas due to their good transport links into central London and elsewhere. The area also offers easy access to green space at Wimbledon Common and Wimbledon Park and plenty of shops, bars and restaurants. The All England Lawn Tennis Club is also in Wimbledon.
Wimbledon, particularly the SW19 postcode, is one of London's most popular residential districts with both buyers and tenants thanks to its good access to central London for commuters and its smart, upmarket vibe. That makes Wimbledon one of London's most expensive residential areas.
Tennis lets can present an opportunity for Wimbledon landlords and property owners during Wimbledon fortnight. It's said that it is possible to rent out a suitable property for between £2,500 and £15,000 per week at this time!
Central Merton districts include Colliers Wood, Merton Abbey and Merton Park. These districts also have good local amenities plus access by rail and tube into central London and also to the A24 road. Merton Park is partly a conservation area and is more upmarket with larger family houses. Colliers Wood (often nicknamed Collywood) and Merton Abbey are more densely populated mixed commercial and residential areas with good value properties. They are popular with buyers and tenants looking for good value property compared with Tooting, Balham, Clapham and Streatham which are closer to central London.
To the east of the Merton district is Mitcham and outlying suburbs such as Pollards Hill. Mitcham has its own town centre amenities, green space at Mitcham Common, and as well as access into London this part of Merton also has good access to the amenities in Croydon town centre. This part of Merton is a more suburban area offering larger properties with more space. Prices here generally offer much better value for money compared to areas such as Wimbledon. Mitcham is particularly popular with families and retirees although it is becoming more popular with London commuters due to its more affordable house prices and rents.
This report tips Mitcham as a property spot to watch, thanks to its good transport links and affordability.
About Our Data
Note: Population estimates are based on information provided by Localstats. Current average asking prices are taken from HM Land Registry data and Zoopla. Buy-to-let yields by postcode are taken from Property.xyz.