Areas of Welwyn Garden City: Buy-to-Let Property Investment Hotspots

by Property Investments UK

The Property Investments UK editorial team have been researching and writing about the UK's property market for more than a decade.
It has been said that Welwyn Garden City is the perfect town. But is it also the perfect place for property investment? Here we will look at the best places in Welwyn Garden City to invest in buy-to-let.
Why Invest in Welwyn Garden City?
Welwyn Garden City is located in the county of Hertfordshire. It is around 20 miles to the north of London.
Welwyn Garden City was originally established as a garden city in the 1920s. It was planned by Sir Ebenezer Howard. Ebenezer Howard was a town planner who wanted to create the perfect town – one which combined the benefits of both urban and rural life. This gives Welwyn Garden City a unique character which still makes it popular as a place to live today.
Despite the name Welwyn Garden City isn't city-sized and doesn't have city status. It is a relatively small and compact town with a population of around 48,400.
Welwyn Hatfield Borough Council provides local services in the area.
Welwyn Garden City has really good transport links by both road and rail. It is right on the A1(M) motorway and the East Coast Mainline railway with fast, frequent services to London and other regional towns and cities including Cambridge and Stevenage. Luton Airport and Stansted Airport are also within easy reach.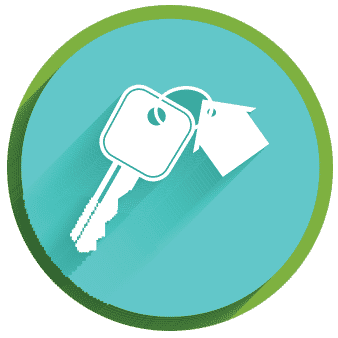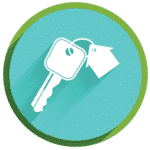 Access our selection of exclusive, high-yielding, off-market property deals and a personal consultant to guide you through your options.
These good transport links make Welwyn Garden City a popular place for London commuters to buy or rent. London King's Cross and Moorgate stations can be reached by Thameslink or Great Northern trains with the shortest journey taking around 30 minutes.
Welwyn Garden City also has its own local employment mainly in services and light manufacturing. Hertfordshire Constabulary HQ and the supermarket Tesco Plc HQ are in Welwyn Garden City.
Welwyn Garden City has a good range of shops, services and local amenities. The Howard Centre provides a range of shops and the town is also known for its John Lewis department store. Welwyn Garden City has several parks and lots of green space. Local leisure attractions include Stanborough Park, Sherrardspark Wood, Campus West, Gosling Sports Park and the Barn Theatre community theatre.
Welwyn Garden City is likely to become a larger town in future. A whole new community with around 1,000 new homes is under development at The Wheat Quarter, the one-time location of the iconic Shredded Wheat factory.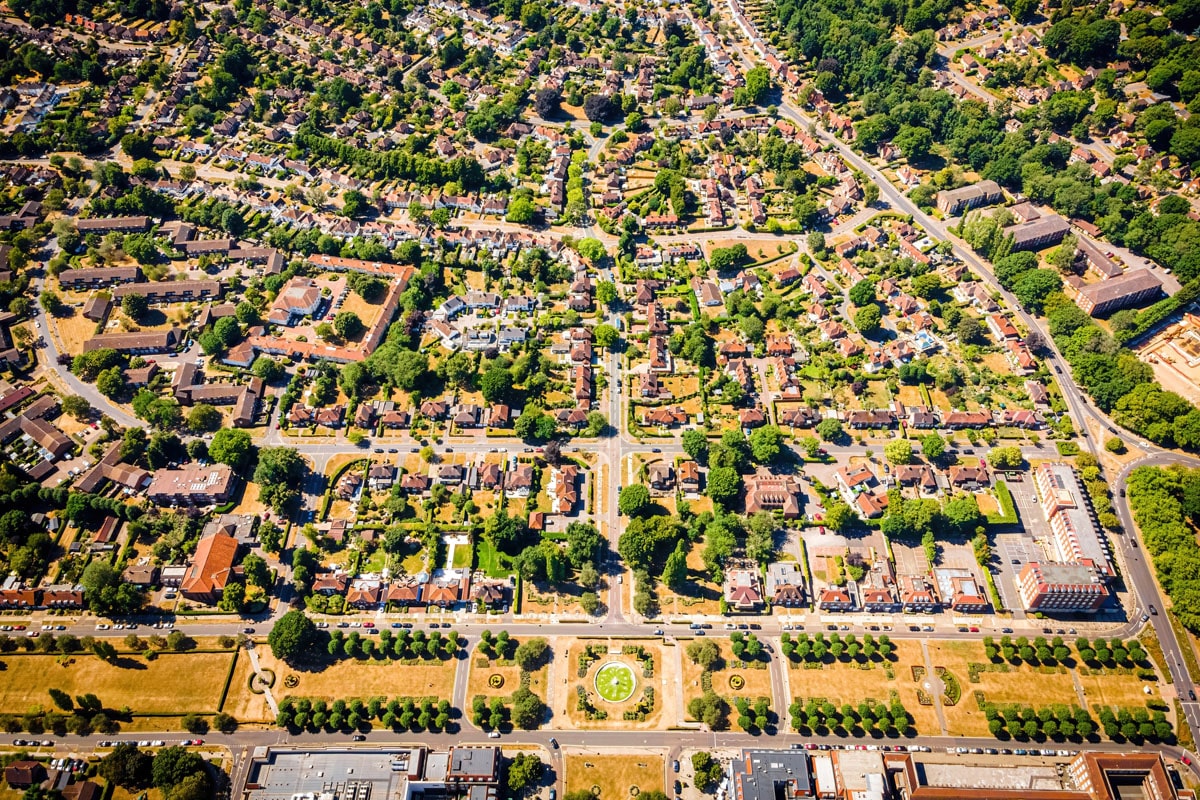 Property Values
While property in Welwyn Garden City is not cheap it is far from the most expensive in the southeast either. Welwyn Garden City is a good value place to buy or rent compared to more expensive places nearby such as St. Albans.
The average house price in Welwyn Garden City is currently £445,464 according to HM Land Registry figures. This means that property here is around 20% cheaper than in London just to the south.
Welwyn Garden City offers some cheap property to buy too. The cheapest property you can buy in Welwyn Garden City is currently around £165,000 according to Rightmove and Zoopla.
Although past performance shouldn't be taken as an indication of future performance Welwyn Garden City property investors have done very well in recent years. According to data from property xyz, property prices in some parts of Welwyn Garden City have risen by 39% over the last five years.
Rental Demand
Demand for buy-to-lets in Welwyn Garden City comes from locals and also those who want to commute into London easily yet live in a quieter and greener location.
The Welwyn Garden City Market Rent Summary from Home.co.uk says that the average rent landlords can earn in Welwyn Garden City is now £1,601 per calendar month. Average monthly rents for different property types are £1,010 PCM for a one-bed property, £1,308 PCM for a two-bed property, £2,057 PCM for a three-bed property and £2,790 PCM for a four or five-bed property in Welwyn Garden City.
Welwyn Garden City is mainly covered by the St. Albans AL7 and AL8 postcode areas. Current figures from property.xyz suggest that AL7 is the best part of town for buy-to-let investors. Investors can find an average long let gross yield of 4.2% in AL7. However, in AL8 where property prices tend to be higher yields are only around 2%.
Landlord Licensing
HMO or shared accommodation is one opportunity property investors in Welwyn Garden City might look at. More information on HMO licence requirements for the area is available from Welwyn Hatfield Borough Council here.
Welwyn Hatfield Borough Council does not currently have a selective licensing scheme, so no general landlord licence is needed to let a property here.
Welwyn Hatfield Borough Council does not currently have an Article 4 direction covering HMOs in place in Welwyn Garden City. Planning permission is not needed to create a new HMO.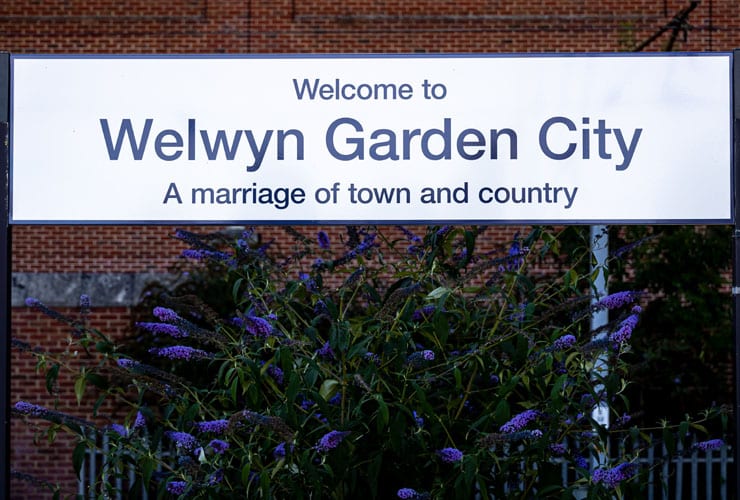 Property Investment in Welwyn Garden City
Population: 48,400 approximately
Average House Price: £445,464
Because of its garden city origins Welwyn Garden City has a unique heritage and character.
Welwyn Garden City property types include neo-Georgian period houses and cottages dating back to the 1920s, 1950s and 1960s properties right up to more contemporary and new build houses and apartments.
Welwyn Garden City is divided into eastern and western districts by the central Parkway boulevard and the main railway line.
Areas to the west of Welwyn Garden City tend to be quieter but still have good access to the town centre and transport links. The West Side has some of the most sought-after residential spots in town with above-average property prices. West Side areas include Handside, Peartree and the upmarket Sherrardspark.
Areas to the east of Welwyn Garden City include Digswell Water, Hall Grove, Haldens, Panshanger, Peartree and Woodhall. These areas also have easy access to transport links and the town centre as well as the main workplaces in the town but also have their own local amenities. They are the main residential areas with more average property prices. Panshanger is a suburb dating back to the 1960s and has some good-value investment properties.
The villages surrounding Welwyn Garden City are very popular with those who work in Welwyn Garden City and also with commuters. Popular villages include a group of villages known as the Ayots, Digswell, Tewin and Welwyn. They tend to have higher property prices than the town itself. Locations with good access to train stations offering London commuter links at Welwyn North and Hatfield are good for commuter buy-to-lets. The separate town of Hatfield itself is also a popular commuter location.
About Our Data
Note: Population estimates are based on information provided by Localstats. Current average asking prices are taken from HM Land Registry data and Zoopla. Buy-to-let yields by postcode are taken from Property.xyz.