Areas of St. Albans: Buy-to-Let Property Investment Hotspots
St. Albans is near enough to central London to be commutable... yet far enough away to be a haven of peace and tranquillity by comparison. The same things that make St. Albans a commuter hotspot are the very same things that make it attractive to property investors too.
Why Invest in St. Albans?
St. Albans is around 20 miles north of central London. It is just outside the Greater London area in the county of Hertfordshire.
St. Albans is a historic cathedral city and has a population of around 148,000. It is part of the City and District of St. Albans along with Harpenden just to the north.
St. Albans dates back to Roman times and before when it was the second largest town in Britain after London. The Romans called St. Albans Verulamium. The city is located on Watling Street, an old Roman Road from London to the north. St. Albans is named after Alban, who was the first British saint.
St. Albans is located within the London commuter area so it's popular as a place to live with those who work in central London as well as elsewhere in the southeast.
St. Albans has good transport connections by road. It is close to the M1, A1(M), M25 London Orbital Motorway and A414 North Orbital Road. As well as central London it has good access to Hemel Hempstead, Watford, Luton and Welwyn Garden City.
There are two railway stations in the city – St. Albans City and St Albans Abbey. The fastest train from St. Albans City to St. Pancras in London takes around 20 minutes. There are also trains to Watford Junction, Luton, Luton Airport Parkway, Bedford, Brighton, north and south London and Kent.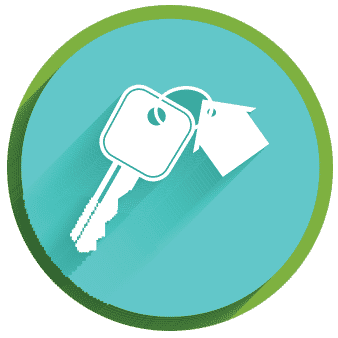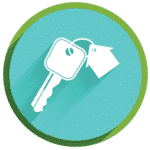 Access our selection of exclusive, high-yielding, off-market property deals and a personal consultant to guide you through your options.
St. Albans' rich history means it also has a sizable visitor economy. Things to see in St. Albans include St. Albans Cathedral – known for being the oldest place of continuous Christian worship in Britain, the Verulamium Museum, the Roman Theatre of Verulamium, The Roman Mosaic and Hypocaust and St. Albans Museum & Gallery.
Although it is a city, St. Albans is often praised for its friendly vibe and 'small town' feel. It is known for its specialist and independent shops, great pubs and restaurants and culture. The Times newspaper has recently declared St. Albans, Hertfordshire, to be the best place to live in the south-east.
While many residents of St. Albans work in London or elsewhere, making it a significant dormitory town, the city has its own economy providing many jobs. The economy is mainly based around professional services, business services and logistics. Organisations located in the St. Albans area include Deloitte LLP, AECOM, Aon, Premier Foods, EV Cargo Logistics, Ceva Logistics and St. Albans City Hospital.
The good range of schools here help to make St. Albans particularly popular with family buyers and tenants. The main independent schools in St. Albans are St. Albans School, St. Albans High School For Girls and St. Columba's College.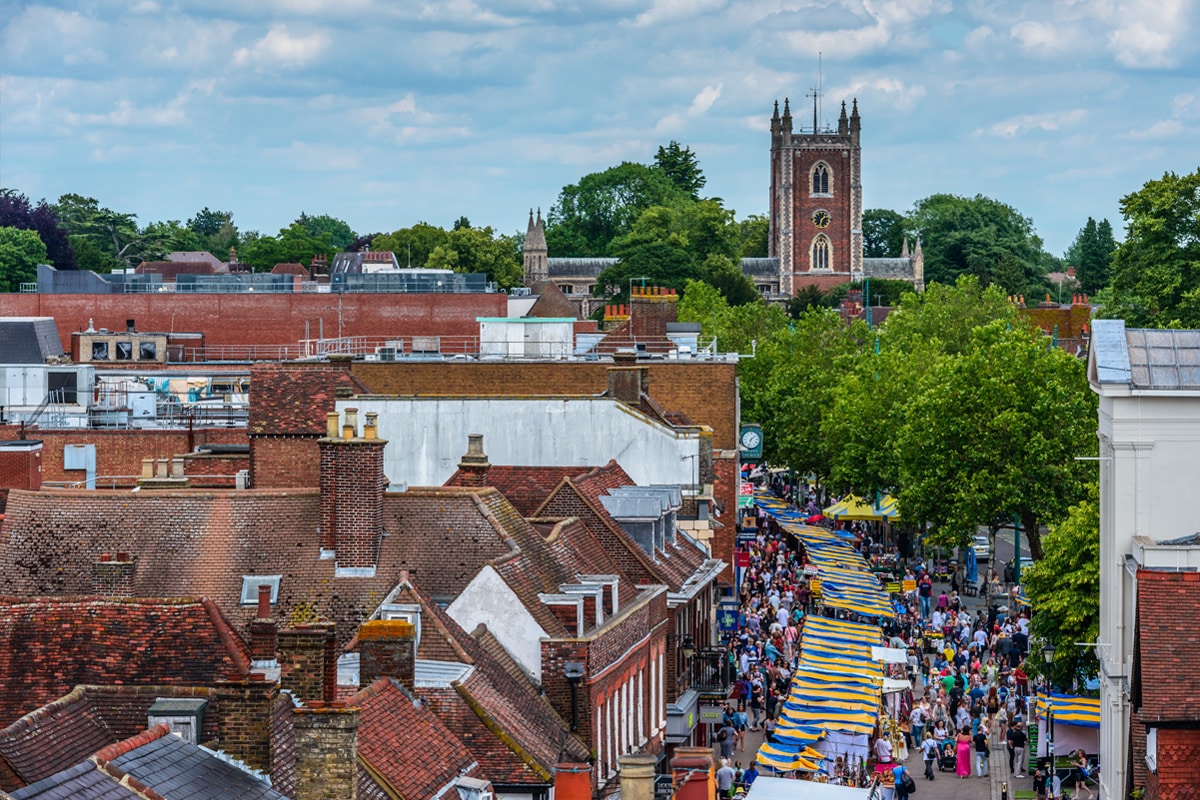 Property Values in St. Albans
St. Albans' proximity to London and desirability as a place to live, as well as a limited supply of housing, means it is generally a high property price area. There are a number of streets where typical house prices are in the region of £1-2 million.
The average house price in St. Albans is currently £533,281 according to HM Land Registry figures.
This research suggests that St. Albans has performed very well as a property investment in the past, and could do very well over the coming years. The survey says that St. Albans is amongst the 'top ten' locations outside London where house prices have risen most over the last decade. It says that St. Alban's house prices have risen 71% in just ten years. It adds that an average property, worth around £500,000 now, could be worth around £900,000 by 2030.
This report, says St. Albans is one of Britain's hottest property markets.
It's possible to find investment property in St. Albans for much less than the average price, however, the cheapest property you can buy in St. Albans is currently around £140,000 according to Rightmove and Zoopla.
Rental Demand in St. Albans
The St. Albans rental market is ideally located for renting to London commuters. Local residents who are unable to afford the city's steep property prices also look to rent here.
High St. Albans property prices are reflected in the high rents landlords are able to earn which are similar to many popular London boroughs.
The St. Albans Market Rent Summary offers a guide to the possible rental incomes St. Alban's landlords might achieve. The summary shows that the average monthly rent across St. Albans is £1,245. The figures show that average rents for different types of St. Albans property are currently £1,018 PCM for a one-bed property, £1,340 PCM for a two-bed property, £1,578 PCM for a three-bed property, £2,499 PCM for a four-bed property and up to around £2,999 PCM for a five-bedroom property.
On letting yields available to property investors, Property.xyz figures report that average gross yields for long lets in the St. Albans AL1 postcode area are 3%. In adjacent areas letting yields are 2.3% in AL2, 2.7% in AL3 and 2.4% in the AL4 area.
High property prices mean that some renters look to HMOs or shared houses for affordable accommodation. Investors interested in HMO investments, can find out about the licences needed for this type of property from St. Albans City & District Council, here.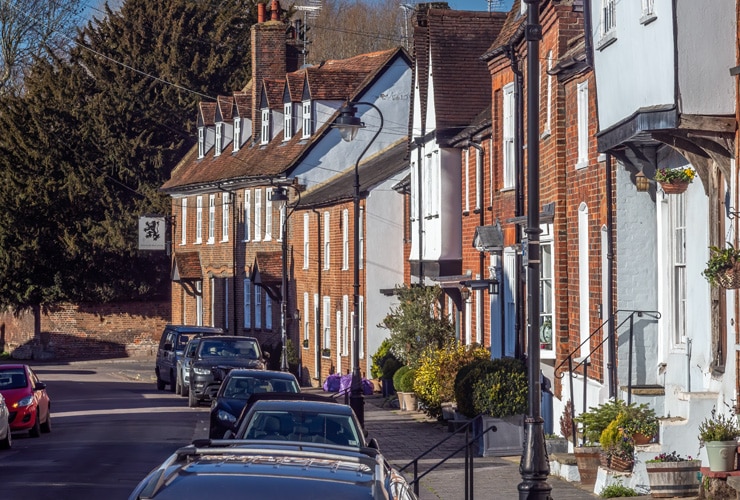 Investment in St. Albans
Population: 148,000
Average House Price: £533,281
As elsewhere, the St. Albans property market is affected by transport links and schools. Locations in St. Albans that are convenient for either St. Albans City or St. Albans Abbey stations or in the catchment area of a popular school, will usually be the most lettable and achieve the strongest rents.
Here we'll look at some of the different areas offering buy to let opportunities in St. Albans.
St. Albans has an attractive, historic city centre with many narrow streets featuring traditional character properties including many Georgian and Victorian terraces, cottages and period houses plus some new builds. It's a really popular place to live for young professional renters who want to be close to the shops, pubs and restaurants and good commuting links by train. Drawbacks are that some streets can be noisy and parking is scarce, so quiet streets and anywhere that offers off-street parking will generally be more sought after.
Further out, St. Albans is very suburban with newer, larger houses often on small housing estates which are attractive to family renters.
North St. Albans districts include Batchwood, Bernards Heath and Townsend. These areas have good access to the city centre and a number of green spaces including Bernards Heath itself. St. Albans City Hospital is also in this area.
Further out are New Greens and Porters Wood. New Greens is a residential estate built from the 1950s onwards with its own shops and amenities. It is a good value area of St. Albans.
Areas in the east of St. Albans include Fleetville, Jersey Farm, Marshalswick and The Camp.
Fleetville benefits from being within walking distance of the city centre and is convenient for the station. It has many Victorian properties and is particularly popular with families.
Jersey Farm is a residential estate built from the 1970s onwards. Marshalswick is a one-time village that has expanded fast and is a very popular residential spot. As well as properties around the average price there are some very expensive streets here. The Camp has many smaller, more affordable properties compared to much of St. Albans.
South of St. Albans city centre are the Sopwell, St. Stephens and St. Julians areas. These are all popular residential spots with attractive older properties, good access into the city centre and good transport links by road and rail at St. Albans Abbey.
Further out are the separate village of Chiswell Green and the large village of London Colney. Chiswell Green benefits from railway stations at Park Street and How Wood so it is attractive to commuters. London Colney isn't quite so convenient for St. Albans itself but has its own shops, schools and other amenities. The Arsenal FC and Watford FC training grounds are also located here. London Colney benefits from easy access to the M25 and many workplaces in the area. Property types range from old cottages to new builds and prices are on average around 20% lower than the St. Albans average.
About Our Data
Note: Population estimates are based on information provided by Localstats. Current average asking prices are taken from HM Land Registry data and Zoopla. Buy-to-let yields by postcode are taken from Property.xyz.