Areas of Southampton: Buy-to-Let Property Investment Hotspots
Why Invest in Southampton?
Southampton is one of, if not THE, most important maritime cities in the country. First off, Southampton is not just the UK but Europe's largest cruise ship terminal, with around 2 million cruise passengers and around 500 cruise calls, annually.
More locally, Southampton is the terminus for the busy Isle of Wight ferry services which attract thousands of passengers and vehicles every day.
Southampton is also the UK's second-largest container port – and a major port for vehicle exports too – so an important player in the country's world trade. The port here supports around 15,000 jobs and contributes £1bn to the economy.
Southampton's economy isn't just about ships though. As well as being the HQ for Cunard, other large companies include BAT, Kingfisher (B&Q) and Ordnance Survey plus a major oil refinery and chemicals plant. There are two large regional hospitals, both major employers.
Some people are concerned about the effect Brexit might have on UK trade. However, some politicians believe that new trade deals worldwide will actually bring a trade boom to Southampton.
Amenities
Sotonians, as people from Southampton are called, very much think of their city as the capital of Hampshire... although Pomponians from nearby Portsmouth would probably disagree. But Southampton is the biggest regional centre for shopping – Westquay Shopping Centre is one of the largest in the south – leisure, culture and sport. The city also has a growing visitor economy with 218,000 inbound tourist visits a year according to Visit Britain.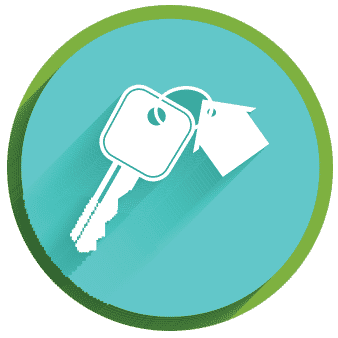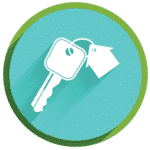 Access our selection of exclusive, high-yielding, off-market property deals and a personal consultant to guide you through your options.
Let's not forget the universities. Southampton has a huge student population relative to its size. There are 25,000 students at the University of Southampton plus 18,500 at Southampton Solent University.
Property investors will be glad to know that this creates a huge demand for Southampton student property. The most popular student property areas are Portswood, Swaythling, Highfield, Bassett and Shirley. The University of Southampton says that they benefit the Southampton economy by almost £1bn.
Property Values
Although Southampton is a more expensive place to invest in property than northern England or the Midlands it is still one of the cheaper locations in the south. Hometrack says that the current average house price is £227,400 across the area as a whole. That represents a 1.5% rise over the year but 48% over the last decade.
Averages can be misleading of course. If you look at property portals like Rightmove and Zoopla, you'll find Southampton property prices start from around £50,000-£60,000.
Rental Demand
Only last year, a buy-to-let finance specialist named Southampton as number four in its 'top ten' buy-to-let hotspots. It said that yields had risen to an average 5.9% thanks to steady property price rises but fast-rising rents.
Southampton property investors need to know that Southampton City Council operates an Article 4 Direction across its council area. This means that planning permission is needed to convert a house into an HMO or shared house. They also have an additional licensing scheme in some areas. While this doesn't mean Southampton isn't a great place to offer shared accommodation you need to check what this involves before you buy. More information from Southampton City Council, here.
Investment in Southampton
Here, we'll look at a few of the most popular areas for Southampton buy to let investments, and at prices and what sort of rental yields you might expect. We'll start in the centre and move (very roughly) clockwise around the Southampton suburbs.
City Centre and Ocean Village
Population: 8,000
Average House Price: £292,410
Unlike some other cities, Southampton only has a fairly small city living market with most residents preferring to live out in the suburbs. However, from an investment point of view, it's worth knowing about Ocean Village. Ocean Village is a redevelopment of a former dockyard area. Based around a smart marina it's now a location for upmarket apartments, hotels and leisure facilities including shops, restaurants and a cinema.
Ocean Village is a good area for professional lets. An apartment here bought at a good price might offer a 6% yield.
Northam and St.Mary's
Population: 18,800
Average House Price: £201,886
Northam is an inner-city, post-industrial area of Southampton. In recent years there has been some regeneration here including Southampton FC's St.Mary's Stadium but it's one of the city's more deprived districts with some social problems.
The better news is that lower than average property prices mean good rental yields are possible – investors could expect around 6%.
Shirley
Population: 14,425
Average House Price: £217,460
Shirley sits just to the north-west of the city centre. It has its own high street and a good selection of schools and other amenities making it popular with families looking for Southampton lets. The large Southampton General Hospital is here too.
Much of Shirley is made up of private and social housing estates. Prices are in the mid-lower range for the city making it popular with investors.
Shirley property offers a steady yield of around 4%.
Millbrook
Population: 15,400
Average House Price: £206,503
Millbrook stretches along the main A33 road heading out of Southampton towards The New Forest and Bournemouth. It's a lower-mid price property area made up of private and social housing estates. It's a popular location for those on a budget and for investors looking for good value. The large Millbrook Trading Estate to the south of the A33 provides lots of employment opportunities.
Yields here (SO15 postcode area) are around 4%.
Totton
Population: 29,000
Average House Price: £308,219
Totton is a separate town from Southampton proper and is also in the New Forest District Council area. It has really good access by both road and rail into the city (6 minutes by train), as well as to the green and pleasant expanse that is the New Forest.
Totton itself is a mid-priced area but some of the surrounding areas are more expensive.
The SO40 postcode area overall offers investors a 3-4% yield.
Bassett and Bassett Green
Population: 14,500
Average House Price: £301,646
Bassett is a smart and popular residential part of the city. Bassett is also popular with University of Southampton students whose Highfield campus is here. Swaythling, just to the east, offers better value property and also has a useful rail station.
Close by, Southampton Common, a large area of open green space, gives this part of Southampton a surprisingly semi-rural feel and has more upmarket properties.
Bassett overall offers an average 4% yield (SO16), but you could probably expect more from a student property.
Eastleigh and Chandler's Ford
Population: 28,246
Average House Price: £247,000 - £408,000
Chandler's Ford and Eastleigh, just to the north of Southampton, are technically separate small towns – part of Eastleigh Borough – rather than part of the city itself.
However, they're popular residential areas for families and also commuters being very accessible: The M3 and M27 motorways are very close by, Eastleigh has a railway station offering fast access into the city and Southampton airport is also close by.
While Eastleigh and Chandler's Ford are mid-priced areas some of the surrounding villages are Southampton's most popular and pricey residential areas.
That means yields are tight for investors – expect around 3% from the SO53 postcode areas.
West End and Hedge End
Population: 31,000
Average House Price: £345,384
One of the most important things to know about West End is that it's not west of the city – it's in the east – and also in Eastleigh Borough. Although close to the city, West End, together with Hedge End are on the fringes of the Hampshire countryside and are popular mid-upper market residential locations.
They're both close to the M27 too, so good for commuters. Hampshire County Cricket Club's stadium the Ageas Bowl is also here.
As it's a popular area with buyers not just tenants yields are modest and come in at around 3% in SO30.
Bitterne and Bitterne Park
Population: 13,800
Average House Price: £237,724
Bitterne sits just across the River Itchen from Southampton itself and across the main road into the city centre. So Bitterne is good for city centre access but also has a good range of local shops and local facilities. This makes it a popular mid-market residential area.
As to buy to let yields, expect around 4% in SO18.
Portswood, Highfield and St. Denys
Population: 14,500
Average House Price: £274,266
Just a little north of the city centre Portswood and surrounding suburbs are particularly popular with students being walkable to the University of Southampton. That means they have a young, trendy vibe and lots of shops, cafes and bars.
The area (SO17) offers some of Southampton's best yields – around 6% – thanks to the student demand.