Areas of the Isle of Wight: Buy-to-Let Property Investment Hotspots
Part of the Isle of Wight is known as the English Mediterranean, thanks to its mild climate and relaxed atmosphere. Although the Isle of Wight is not often thought of as a location for property investors look closer and you'll find there are property investment opportunities to be had.
Why Invest in the Isle of Wight?
The Isle of Wight has the relaxed feel of an island community. But it's far from being isolated. The island is only 10 minutes from the south coast by the fastest ferry.
The Isle of Wight is actually England's largest island. Around 141,000 people live here. People from the Isle of Wight are sometimes called Caulkheads.
The Isle of Wight has plenty of ferry services to connect it to the mainland. The main vehicle ferries are Southampton to East Cowes on Red Funnel and Portsmouth to Fishbourne on Wightlink. There's also Lymington to Yarmouth on Wightlink. Foot passengers can use the faster Red Jet service from Southampton to West Cowes, the FastCat Service from Portsmouth to Ryde Pier Head or the Portsmouth to Ryde hovercraft service on Hovertravel taking just 10 minutes.
The island has great local transport services. Nowhere is more than 25 minutes away by road. Bus services are provided by Southern Vectis. The Island Line operates a train service between Ryde and Shanklin.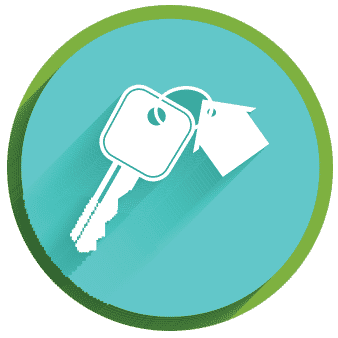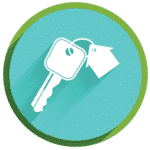 Access our selection of exclusive, high-yielding, off-market property deals and a personal consultant to guide you through your options.
The Isle of Wight has all the local amenities you might need. The main shopping town is Newport which has most High Street shops.
Tourism is the Isle of Wight's main industry. There are about 2.3 million visitors each year. This means there's good demand for holiday properties, holiday rentals and short term lets using sites like Airbnb.
Other local industries include agriculture, maritime industries, advanced manufacturing and public services. Key employers include GKN Aerospace, Gurit Group, BAE Systems, Vestas, the NHS and HMP Isle of Wight.
The Isle of Wight is renowned for its traditional holiday resorts, great sandy beaches, footpaths and cycle paths. Some of the tourist attractions on the Isle of Wight include Osborne House (famous for its connections with Queen Victoria), The Needles, Carisbrooke Castle, Isle of Wight Zoo, Isle of Wight Steam Railway and Monkey Haven.
The island is also home to many festivals which attract tens of thousands of visitors. The most famous is the Isle of Wight Festival, a major music festival attracting top names. There's also Cowes Week regatta.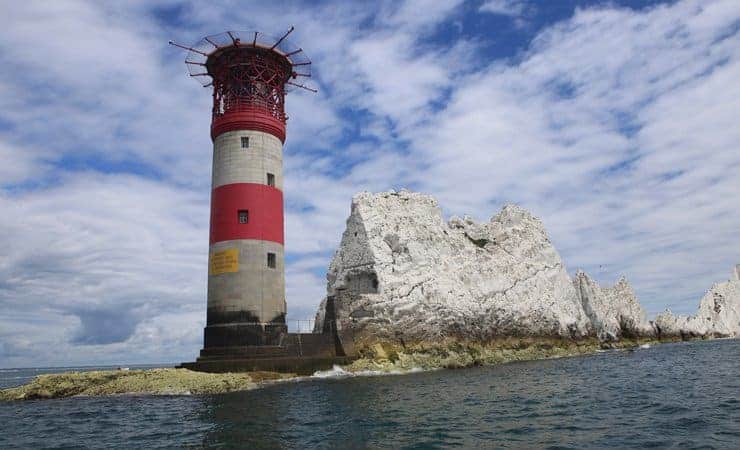 Property Values
Although it is officially part of the south-east region, Isle of Wight property prices are much lower than the rest of the south-east. According to HM Land Registry figures the average house price in the Isle of Wight is now £224,449, compared to around £323,000 across south-east England.
In times when house prices are stable in many areas Isle of Wight property owners actually saw their homes rise 4.1% in value last year, Land Registry figures say. This report says Ryde was Britain's property hotspot in 2018.
The starting price for an Isle of Wight, buy-to-let, investment is around £40,000, according to Rightmove or Zoopla.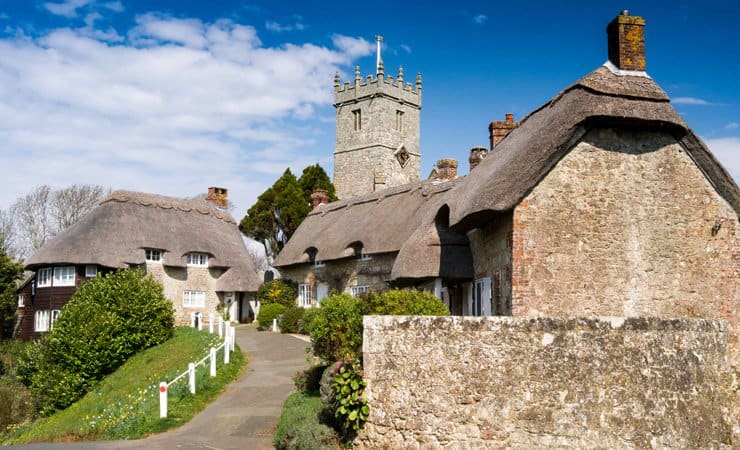 Rental Demand
The Isle of Wight has a buoyant rental market, with demand from local residents, those coming here to work in the season and the holiday property rental market.
On long term rental incomes, Zoopla says that the average monthly rent for an Isle of Wight property is £938. Landlords can earn around £770 for a two-bedroom property up to £1,469 for a four-bedroom property.
Isle of Wight investors and landlords can make a steady 5% return depending on the area.
Landlords are likely to earn much more from an Isle of Wight holiday rental. It depends on season and type of property of course. But a check with holiday accommodation rental site Sykes Cottages shows that an Isle of Wight holiday property let can earn anything from £480 to £2,400 per week in the summer.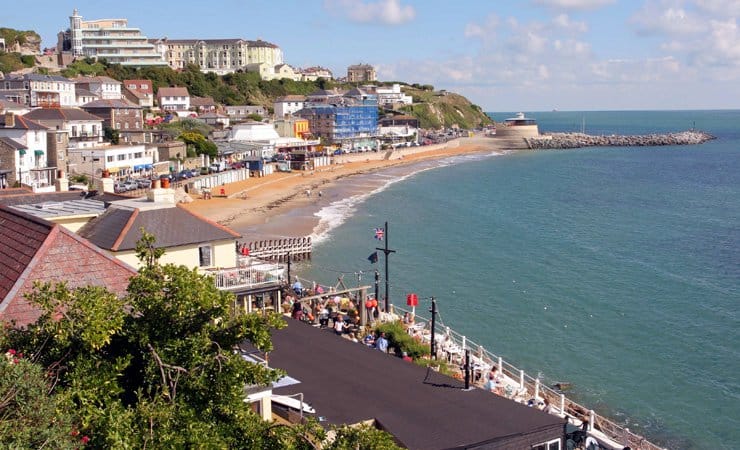 Property Investment in the Isle of Wight
Here's our guide to property investment in the main towns and villages of the Isle of Wight.
Bembridge
Population: 3,700
Average House Price: £390,000
Bembridge is a large village in the north-east of the island known for its independent shops, restaurants, boating harbour and its three beaches. Bembridge is an upmarket residential location and one of the more expensive places to buy property on the Isle of Wight.
Yields here, based on the Portsmouth PO35 postcode, are 4%.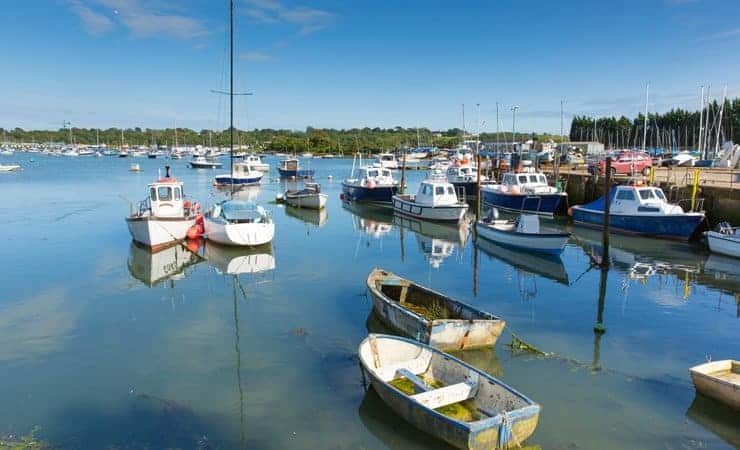 Cowes and East Cowes
Population: 17,000
Average House Price: £220,000 - £290,000
Cowes and East Cowes are located in the north of the island. They're separate towns on either side of the River Medina but are connected by the Floating Bridge ferry service. Cowes and East Cowes have frequent ferry links to Southampton and most visitors to the Isle of Wight arrive here.
Although they attract tourists too Cowes and East Cowes are working towns with several of the main employers and so are popular residential spots. They also attract some commuters who commute to Southampton. This area has some of the island's cheapest house prices.
Yields here based on PO31 and PO32 postcodes are around 4.6% - 4.7%.
Freshwater
Population: 5,300
Average House Price: £270,000 - £320,000
Freshwater is located in the west of the island. It benefits from the ferry service to Lymington from nearby Yarmouth. Freshwater is a popular residential spot but also popular with tourists being close to The Needles, Alum Bay, Totland Bay, Freshwater Bay and the Tennyson Heritage Coast.
Yields in the area, based on PO40, are 4.5%.
Newport
Population:25,500
Average House Price: £245,000
Newport is the county town of the Isle of Wight. It's the island's capital and the Isle of Wight Council is based here.
Newport is mostly a working town and the island's main shopping and service centre, so has excellent amenities. It is the centre of the Isle of Wight transport network so offers easy access to all parts of the island. It's a mid-priced area for buying property.
Yields in PO30 are around 3.7%.
Ryde
Population: 32,000
Average House Price: £250,000
Ryde is in the north-east of the island and is the Isle of Wight's largest town. It has good connections to the mainland and a train link to Sandown and Shanklin. This means Ryde is a popular residential location and also has residents who commute to Portsmouth to work.
Ryde is also a traditional seaside resort with a good beach, a pier and a promenade and so attracts lots of visitors especially during the summer.
Yields here in PO33 are a strong 5%.
Sandown
Population: 12,000
Average House Price: £244,000
Sandown is located on the east coast of the island partway between Shanklin and Ryde. Sandown is on Sandown Bay and famous for its beach which stretches for over five miles from near Yaverland to Luccombe Village. Sandown is a popular tourist resort in the season.
Yields here in PO36 are 3.2%.
Shanklin
Population: 9,000
Average House Price: £260,000
Shanklin is on the east coast of the Isle of Wight, close to Sandown, and on Sandown Bay. Shanklin is a popular resort town with a number of hotels, a large beach, and popular spots include the Old Village and Shanklin Chine. Shanklin also has its own shops and other amenities and a station on the Island Line to Ryde.
Yields in PO37 are 3.3%.
Ventnor
Population: 5,900
Average House Price: £280,000
Ventnor is a small, quiet resort town on the south-east coast of the Isle of Wight. Partly due to its sheltered location and reputation for mild weather Ventnor is sometimes known as the English Mediterranean. Ventnor Botanic Gardens is a popular tourist attraction.
Yields here in PO38 are 3.3%.
About Our Data
Note: Population estimates are based on information provided by Localstats. Current average asking prices are taken from HM Land Registry data and Zoopla. Buy-to-let yields by postcode are taken from Liveyield.