Areas of Edinburgh:Buy-to-Let Property Investment Hotspots
Edinburgh is a city that has the WOW factor – the history, the architecture, the culture, the majestic Edinburgh Castle rising above the New Town are guaranteed to make every visitor go WOW.
One more thing that might prompt you to go WOW is some Edinburgh property prices. Edinburgh property is on average some of the most expensive in the country. That doesn't mean it's not a good place for property investors though – there are still good buys if you know where and HOW. Even better, Edinburgh buy-to-lets can offer excellent rental yields of well over 6%, according to Totally Money.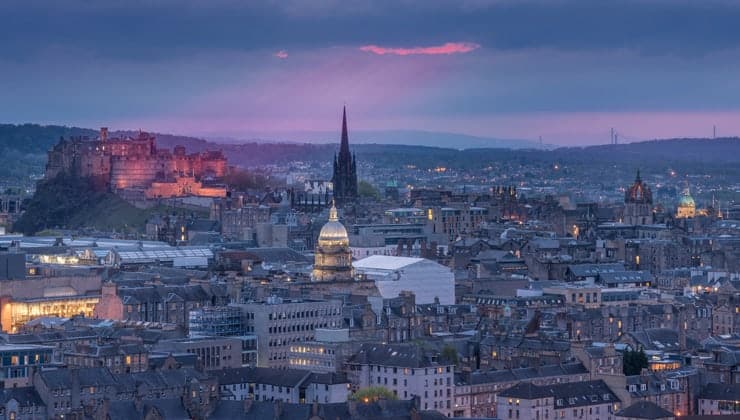 Why Invest in Edinburgh?
It might be better to ask why not? Edinburgh is a major business and commercial city. Key employers are public administration, health, education and especially banking and finance. Edinburgh is a global financial centre, the largest in the UK outside London, which employs 33,000 people.
Really exciting for Edinburgh property investors are the new, emerging industries which are attracting entrepreneurs and highly paid talent. Emerging industries here include life sciences, software, creative, digital and tech. industries, most notable of which being fintech.
Don't forget that Edinburgh is the seat of the Scottish Government and home of the Scottish Parliament, and so a hub for politicians and civil servants.
Edinburgh is an absolutely huge tourist destination attracting tourists not just from the UK but from around the world... and that creates a huge demand for accommodation. Visit Britain say Edinburgh is the UK's second-largest tourist destination with 2.01 million visits a year – four times its actual resident population.
When it comes to population, Edinburgh currently has around 507,000 residents. But official figures from National Records Scotland say that Edinburgh is growing fast. They say that within 25 years the population could rise to 583,000. Edinburgh City Council says Edinburgh could be bigger than Scotland's largest city, Glasgow, by 2032. That bodes really well for future demand, property prices and rents.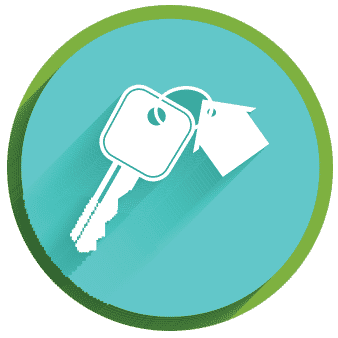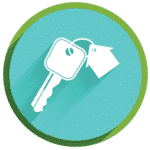 Access our selection of exclusive, high-yielding, off-market property deals and a personal consultant to guide you through your options.
Edinburgh has four universities, making it one of the most in-demand student property markets around. The University of Edinburgh around 36,000 students, Edinburgh Napier has 15,000, Heriot-Watt University has 10,600 while the smallest, Queen Margaret University, has around 5,600.
The universities have buildings spread all around the city, which means that there student property opportunities across the area. Favourite areas for student property investment are Marchmont (very sought after but hard to find property) and Abbeyhill, Balerno, Bonnington, Chesser, Currie, Dalry, Gorgie, Haymarket, Juniper Green, Fountainbridge, Polwarth and Slateford.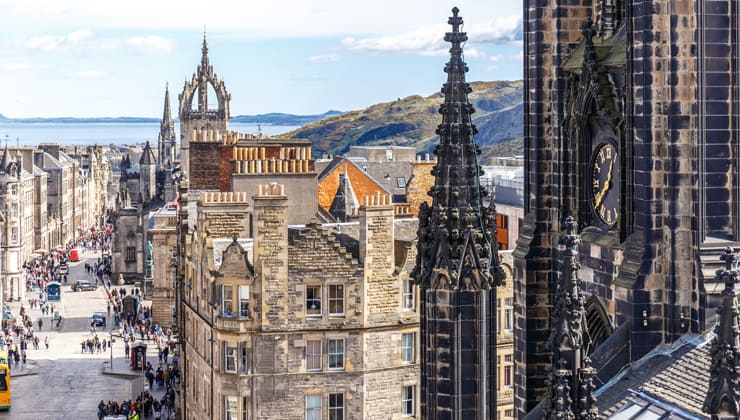 Amenities
Edinburgh has all the workaday facilities you would expect of a capital city, but much more besides. It is particularly known for its history, arts and culture, especially its numerous festivals including the Edinburgh Festival Fringe (the world's largest arts festival) and Hogmanay which are visitor magnets.
Edinburgh roads are particularly congested, so buy to let property near public transport is great for tenants. Lothian City Buses has a comprehensive bus network. Also, Edinburgh Trams operates a fast service from Edinburgh Airport right into the city centre.
Good news for property investors is that plans to extend the Edinburgh tram network have just been passed. The new line will run from St. Andrew Square in the city centre via Picardy Place, McDonald Road, Balfour Street, Foot of the Walk, The Shore, Port of Leith and Ocean Terminal to Newhaven. So these locations could be new Edinburgh property investment hotspots.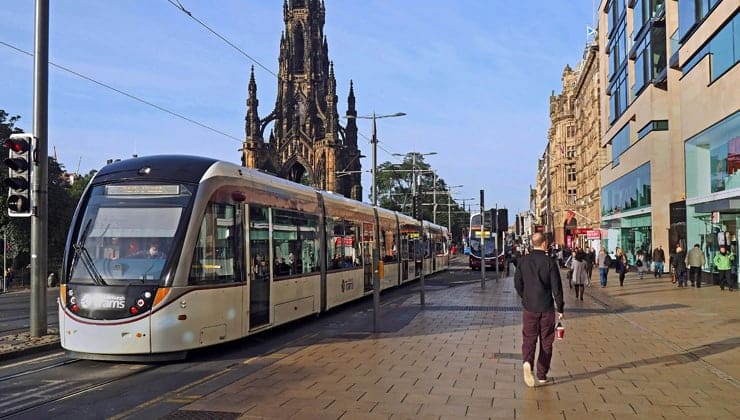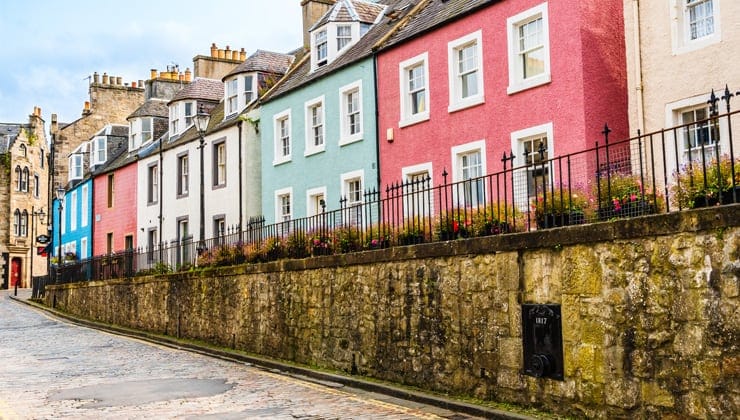 Rental Demand in Edinburgh
Edinburgh benefits from an absolutely huge property letting market. It is three markets, not just one: As well as local residents, there is a student letting market and also a tourist and holiday letting market.
In fact, it is the tourist letting market – with properties being let out on Airbnb.com, Booking.com and similar sites – that is one of the most attractive for Edinburgh landlords. According to data compiled by Hitachi Personal Finance and Airbnb, Edinburgh is one of the most profitable places in the UK to own a holiday home.
One more interesting point to know about the Edinburgh letting market: Like any other city investors can choose from all kinds of property, from grand mansions to compact flats. But the Edinburgh market, like many Scottish cities, is known for its unique kind of tenement flat. (Here's what a tenement is.) Edinburgh tenement flats are often more affordable and easier to manage for landlords and, in the best areas, very popular with tenants.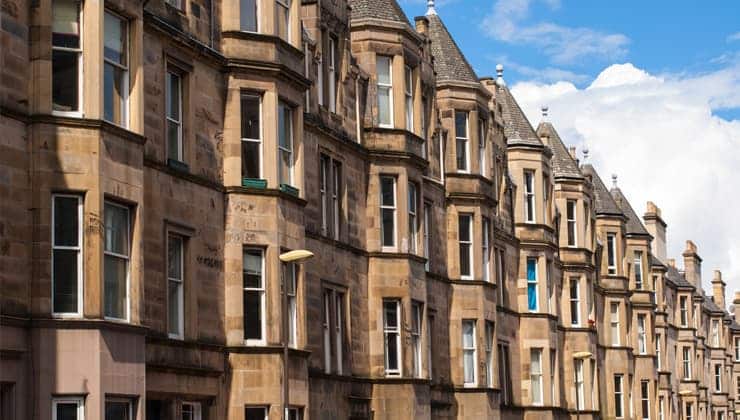 Property Investment in Edinburgh
Investors looking to invest in Edinburgh need to know that the system of buying property is quite different to England and Wales. This article from the Money Advice Service describes exactly how buying property in Scotland works.
Also, the system of stamp duty – or Land and Buildings Transaction Tax (LBTT) as it is known in Scotland – is quite different to England and Wales. You might have to pay more than in England and Wales, or you may be able to make a saving. You can see more information on the latest rates for Land and Buildings Transaction Tax, here.
Scotland as a whole including Edinburgh has a landlord registration scheme so you need to register to rent out a property (holiday lets excluded). Also, the laws applying to tenancies are different from England and Wales. For more information see the Scottish Landlord Register.
One more important point if you are planning to invest in an Edinburgh Airbnb rental: Short term rentals aren't allowed in some buildings due to planning and other legal restrictions. Edinburgh City Council is clamping down on breaches and may, in the future, introduce a licensing scheme for them. So you must check that any Edinburgh property you buy is able to be used for short-term lets.
Now, let us look at some of the main areas for Edinburgh property investment. As Edinburgh is a compact city you'll find that the property market can vary from street to street – and any guide like this can only be a generalisation. But you might find this mini-guide to the Edinburgh property market useful.
City Centre: Old Town and New Town
Population: 37,000
Average House Price: £447,400
You might already know that Edinburgh is one city but actually two towns. The Old Town around the world-famous Edinburgh Castle and Royal Mile is the oldest part. Just to the north of Princes Street is the New Town. (Although not actually that new as it was built in the 1700 and 1800s.)
West End, Haymarket, Dalry
Population: 23,000
Average House Price: £425,000
Just to the west of the New Town, these areas offer excellent access to the city centre and are popular residential spots. An added advantage is that they are more moderately priced than the immediate city centre. Dalry, in particular, has lots of traditional Edinburgh tenements which are great for buy to let investors.
Most areas of the city centre are great for city living and tourist rentals but they are pretty pricey. However strong rents mean yields of 6% are possible in the EH1, EH2 and EH3 areas.
North Edinburgh: Including Granton, Newhaven, Leith
Population: 85,000
Average House Price: £212,000
This area, right on the Firth of Forth coast, is partly a former industrial and dockland area. These areas have undergone regeneration in recent years but more regeneration is ongoing and planned. The Ocean Terminal development is here, and the Royal Yacht Britannia is a popular tourist attraction. The new tram line extension is also expected to run right through the area.
Also in the north, workday suburbs like Pilton and Muirhouse are where some of Edinburgh's cheapest property is found. That means that yields of 6.23% can be found in this area (based on EH6).
West Edinburgh: Including Corstorphine, Clermiston, Murrayfield, Ravelston
Population: 158,000
Average House Price: £290,000-£370,000
West of the city is probably Edinburgh's main mid-priced residential district. The area has good access to the city centre and Edinburgh Airport and is home to Edinburgh Zoo and the famous Murrayfield Stadium. Although there are some quite expensive, upmarket streets it's still possible to find good value property.
Yields are quite tight in the north-west part of this area, however, with 3.76% being average based on EH4. In the south-west, based on EH11, yields of 6.64% are possible. Totally Money says this is the best rental yield in Scotland after Aberdeen.
Further out investors looking for a future off-plan property investment might consider the area around Edinburgh Airport. Here there are plans to develop a new global digital quarter with offices, housing and leisure facilities.
South of City Centre: Including Morningside, Marchmont, Bruntsfield
Population: 78,000
Average House Price: £370,000
South of the Old Town is Edinburgh's most desirable and exclusive residential area, particularly around Morningside. As well as city centre access there are great local amenities. It is also the location for several large hospitals and the main Edinburgh University buildings which make it a good location for professional buy to let and also student property.
It's worth noting, however, that this part of the city has some of Edinburgh's (and Scotland's) highest average property prices so you'll need to work very hard to find good deals. Yields vary from 4% based on EH10 or up to 6% based on EH9.
East Edinburgh: Including Niddrie, Craigmillar, Gracemount
Population: 125,000
Average House Price: £230,000-£280,000
East Edinburgh generally is one of Edinburgh's lower property priced areas. There are some large social housing estates, some of which have a reputation for social problems. However, other areas have undergone regeneration with smart new properties which could be a good choice for investors on a budget. Part of this area, EH16, offers a yield of up to 6%.