Areas of Plymouth: Buy-to-Let Property Investment Hotspots

by Property Investments UK

The Property Investments UK editorial team have been researching and writing about the UK's property market for more than a decade.
Plymouth has crowned itself Britain's Ocean City, thanks to its links with the sea which date back hundreds of years. Perhaps surprisingly then, for such an important and historic ocean city, Plymouth is one of the cheapest cities in the UK for property investment.
Why Invest in Plymouth?
Plymouth is in the county of Devon. Plymouth is located between the River Plym and River Tamar and looks out across Plymouth Sound towards Drake's Island. According to the Census, in 2021 the city of Plymouth had a population of around 264,727.
Plymouth is very much a place shaped by the ocean. The city's economy is based on maritime industries and the sea. It is a major base for the Royal Navy and Royal Marines. Devonport Royal Dockyard and Babcock International is a major provider of services to the Royal Navy and (in 2023) is the second-largest employer in Devon and Cornwall. Princess Yachts is also a major local employer.
Other main employers in the city include public administration, education and health. Derriford Hospital is the largest teaching hospital in the southwest and employs 6,500 people.
There is a growing tech. sector here too. Plymouth Science Park at Derriford is one of the largest in science and tech. hubs in southern England. It is designed to be an environment where new knowledge-based companies can set up and grow. Around 100 businesses and 1,000 people work here.
Portsmouth's rich history means that there is a growing tourist trade in the city especially in the season. Popular Plymouth sights include Plymouth Hoe, the Barbican, Sutton Harbour and the Mayflower Steps. Plymouth Hoe is famous for its connections with Sir Francis Drake, who insisted on finishing his game of bowls before sailing to defeat the Spanish Armada. The Pilgrim Fathers set sail from the Mayflower Steps for North America in 1620.
Some of the attractions in Plymouth include the Theatre Royal, National Maritime Museum and the Tinside Lido, an open-air art deco swimming pool. Plymouth has a number of marinas that attract yachting and boating. It is also close to the Dartmoor National Park and scenic Tamar Valley.
Plymouth is located on the Cornish Main Line with trains to Penzance, Exeter, Bristol, Birmingham, Leeds and London Paddington. The train journey to London takes around 3 hours 30 minutes. There are local commuter services to Devonport, Saltash, Liskeard and Gunnislake.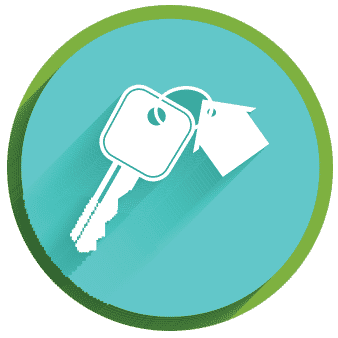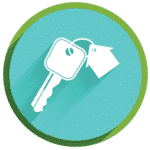 Access our selection of exclusive, high-yielding, off-market property deals and a personal consultant to guide you through your options.
Plymouth is connected to Exeter on the A38 Devon Expressway which connects with the M5 motorway. The Tamar Bridge takes the A38 across the river to Cornwall. There are plans to create a Plymouth Metro local commuter rail network with a new station at Plympton and possibly reopen the rail lines to Tavistock and Okehampton.
Plymouth is also a major ferry port for freight and also passenger traffic. There are regular ferry services from Millbay Docks at Plymouth to France (Roscoff and St. Malo) and to Spain (Santander).
Plymouth is one of the southwest's largest centres for shopping, leisure and nightlife. The Drake Circus shopping mall incorporates a wide range of national chains and has expanded in recent years with The Barcode leisure and entertainment destination.
The city centre has benefitted from lots of regeneration in recent years with more retail and leisure space, office space, student accommodation and hotels and more are planned. In Millbay a once rundown area has undergone regeneration in recent years to create a Coastal Quarter with 400 new homes, a marina and the Plymouth School of the Creative Arts.
The next stage of regeneration here will see a new boulevard to link the city centre and waterfront with shops, cafes and city centre homes.
Plymouth could get even bigger in the future as there are a number of plans to build new housing. There are major new housing schemes at Saltram Meadow, Forder Valley and Millbay. A new town is underway at Sherford to the east of Plymouth. When complete, Sherford will have 5,500 homes in three distinct neighbourhoods, four schools, community facilities, shops, businesses, green space and a 500-acre community park.
Plymouth is a university city opening up opportunities for student accommodation investors. In 2023, the University of Plymouth has around 18,000 students and 2,500 staff and Plymouth Marjon University (the University of St. Mark and St. John) has around 2,400. There has been lots of purpose-built student accommodation built in Plymouth in recent years. Popular areas for privately rented accommodation, however, include the city centre, Barbican, Greenbank, North Hill, Mutley and The Hoe.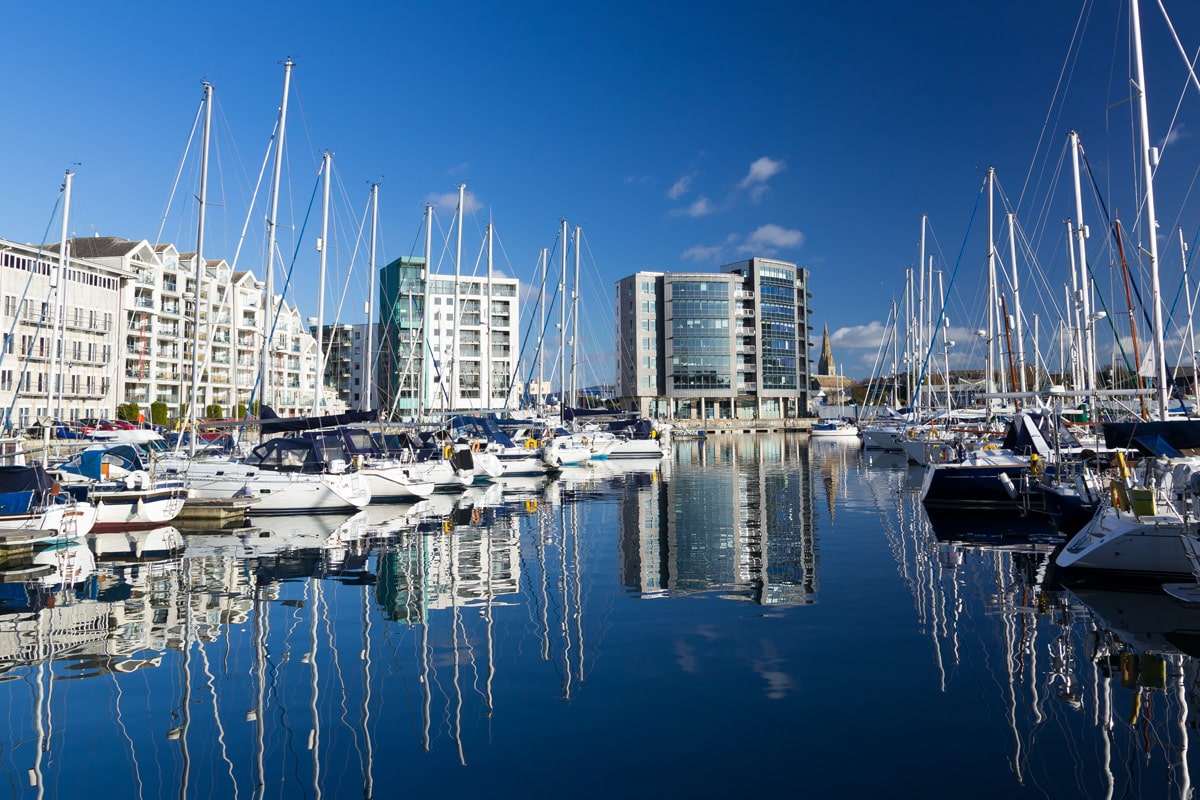 Population Growth in Plymouth
This interactive line chart visually represents the population growth for Plymouth from 2001 to 2023.
Source: World Population Review
Rents and Rental Demand
Plymouth offers landlords many different property investment opportunities. As well as the local market there are opportunities to let-to those people coming to work in Plymouth, contract workers, military personnel and their families, students and also short-term visitor and holiday accommodation.
Landlords can gain an understanding of how much they might be able to make from a Plymouth property from the Plymouth Market Rent Summary. Their figures calculate that the average monthly rent in Plymouth is a strong £878. The figures show that average rents for different types of Plymouth buy-to-let are £888 PCM for a one-bed property, £1,003 PCM for a two-bed property, £900 PCM for a three-bed property, £835 PCM for a four-bed property up to around £791 PCM for a five-bedroom.
Rental Yields
Low property prices and strong rents mean that Plymouth landlords can find very attractive rental yields here with the right property. Research on property.xyz suggests that investors can expect yields of between 3 and 5%.
Possible long lt gross yields for the different postcode areas of Plymouth are as follows: PL1 4%, PL2 5%, PL3 4%, PL4 3%, PL5 4%, PL6 4%, PL7 4% and PL9 3%.
Landlord Licensing
Low property prices also mean that investing in an HMO (a house in multiple occupation or shared property) could be one option for Plymouth property investors to consider. Plymouth City Council provides more information about the HMO licences that are needed.
Plymouth City Council has an Article 4 direction in areas that are popular for HMO housing as follows: Beacon Park and Pennycross, City Centre, East End, Efford, Hartley and Mannamead, Higher Compton, Lipson and Laira, Mount Gould, Mutley and Greenbank, Peverell, Stoke and Stonehouse.
Article 4 directions mean that planning permission will be needed if you are converting a building into an HMO but not needed if you are investing in a property, which is already an HMO.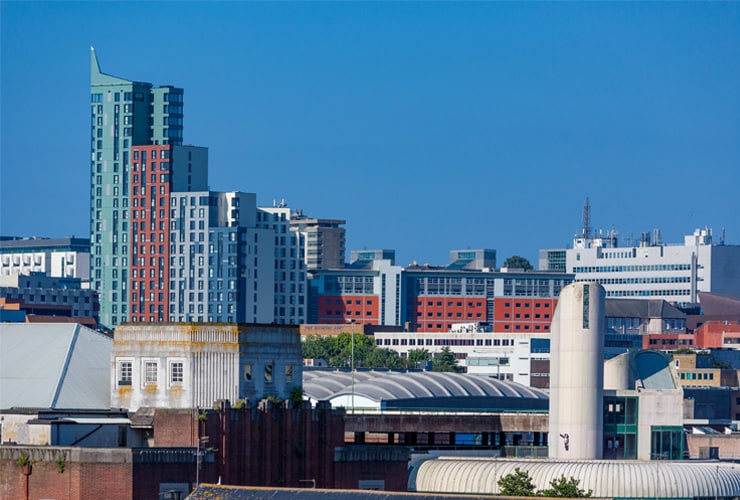 Property Investment in Plymouth
Population: 264,727
Average House Price: £245,327
Here we'll take a look at the different types of property investment opportunities, on offer in Plymouth.
Plymouth city centre offers residents access to the amenities of the city centre as well as the seafront at Plymouth Hoe, the Barbican and Sutton Harbour. City centre properties in these areas including Millbay and West Hoe include traditional terraces, period houses and some newer build houses and apartment blocks. It is possible to find good value property in or near Plymouth city centre.
North Plymouth districts include Compton, Crownhill, Eggbuckland, Hartley, Higher St. Budeaux, Home Park, Honicknowle, Leigham, Manadon, Mannamead, Mutley, Peverell, Roborough, St. Budeaux, West Park and Whitley.
The areas of north Plymouth include some traditional terraced areas and period properties but also several large housing estates where it is possible to find good value buy to let property.
These areas have good access to the A38 and A386 roads for commuters around Devon and Cornwall, and also access to the business parks and Plymouth Science Park on this side of the city. The large Derriford Hospital is also in this area.
The villages north of Plymouth in the direction of Tavistock fringe Dartmoor and are popular residential spots.
East of Plymouth districts includes Beaumont, Cattedown, Greenbank, Laira, Lipstock and Princerock. The inner districts are mixed residential and commercial areas with good-value properties.
Plympton and Plymstock are across the River Plym but connected by the A379 over the Laira Bridge and A38 roads. These places, together with the surrounding villages, are popular Plymouth commuter areas. Some of these areas are in the South Hams council area. Further out the villages along the A38 are popular commuter areas with higher-priced property especially when located in the Dartmoor National Park.
West of Plymouth city centre the districts include Camels Head, Devonport, Ford, Keyham, Millbridge, Morice Town, North Prospect, Stoke and Stonehouse.
Devonport was once a run-down area but has benefitted from much regeneration in recent years. Stonehouse has also benefitted from regeneration and is now a popular spot for urban living. Royal William Yard is a development of a former navy victualling yard and offers city living apartments plus dining and leisure amenities.
These areas offer easy access to the city centre plus Devonport Royal Dockyard, HMNB Plymouth and the other employers in this area.
Over the River Tamar are the separate small towns of Saltash and Torpoint and a number of smaller villages which are in the county of Cornwall rather than Devon and not part of the city of Plymouth itself. Saltash, also known as the Gateway to Cornwall, and Torpoint have their own amenities and are popular with those who work in Plymouth. The HMS Raleigh shore training establishment is at Torpoint.
These areas are well connected to the city by road, rail and ferry although the extra costs of these are a consideration for tenants here.
About Our Data
Note: Population estimates are based on information provided by Localstats. Current average asking prices are taken from HM Land Registry data and Zoopla. Buy-to-let yields by postcode are taken from Property.xyz.