An HMO (house of multiple occupancy as defined by the Housing Act 2004) is a building (or part of a building) in which households share amenities like kitchen or bathroom facilities and where the living accommodation is occupied by persons who do not form a single household.
Licensing is a key consideration with HMOs. Currently, a license is only required under certain conditions but soon those conditions are going to become a lot stricter. This can be a good thing for tenants and the industry as a whole as there are still a lot of very poor and unsafe HMOs in the country and the additional regulation should hopefully get rid of bad landlords from the industry and provide better homes if managed correctly by local councils.
---
Property Expert Series: Dale Wild from Pegasus Property Investments & Landlord Co.
---
---
What Is an HMO
Amy: What's the true definition of an HMO? What is an HMO?
Dale: An HMO is, obviously, House in Multiple Occupation and is a house that is shared by three or more individuals. So, it's people that are completely unrelated that live in a house who each have their own tenancy agreement, per room.
Amy: How would you know if you need a licence with an HMO? Does every HMO need a license?
Dale: Not currently. The whole country will soon have to have HMOs licensed. I think it's a great thing because there's a lot of terrible ones out there.
Currently, in my area of operation, in Oldham, it will only need a license if it's over three stories and over five people. So both of those criteria.
But it's soon to be changing to all HMOs, I believe over four people but I've even heard the number three, touted around.
Some people are thinking this is a money making scheme for the government. It's nonsense. It's about the safety of people.
Some of the HMOs I've been to over the years, particularly in my early days when I was starting out and booking viewings, wasting agents' time, just to see what the competition was doing. Some of them were absolutely terrible.
Really, really terrible living conditions. There was no fire doors, no fire alarm systems.
So it can only be a good thing for the professional investors out there.
Hopefully, the dross, as it were, the people that are cutting the corners, they'll, sort of, close the doors and get out the market.
Amy: Yeah, I really agree with that, We're looking at situations where we've got overcrowding and we've got like you say, no fire doors and things like that.
These are accidents, waiting to happen. It's people's lives.
Dale: And it's common.
Amy: There are risks. I agree that it's hopefully going to make a good impact on the industry and the sector.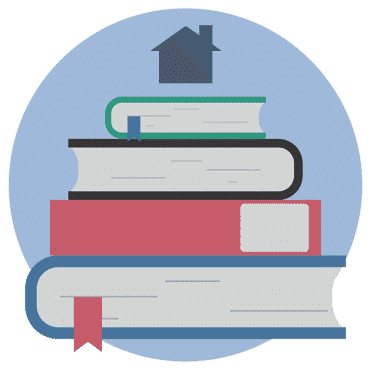 Learn how to quickly build a long-term, profitable property portfolio of ten houses with our free online course, containing effective strategies and techniques, collected over decades investing in property.
This training is suitable for investors of all levels so whether you are starting from scratch or want to know how to scale your property business there is something in there for you. Simply click the link below to find out more.
It's completely free and takes just a minute to sign up.