What Contracts do I Need to Use if I Want to DO Property Sourcing Correctly?
Today, Frank asks what kind of contracts you need to have in place if you want to make property sourcing your business. The answer is that you don't necessarily need contracts at all but that the process will be more straightforward (and you will be more protected) if you do.
For your relationship with the seller, you should have an Option Agreement. For your relationship with the investor, you should have a Fee Agreement.
And remember... It is always best to consult a solicitor when drawing up any kind of legal document but there's no need to go over the top. When it comes to the nitty-gritty of how the property is to be sold most of the details can be ironed out without resorting to a signature on the dotted line.
The Question
The question we're examining today is regarding becoming a property sourcer and more specifically, what sort of contracts or paperwork do you need to make sure you're doing property sourcing correctly.
"Hi, Rob. I received a video of yours from a friend about how to source properties for investors and thought it was very interesting. I'm looking to establish my own property sourcing company and I'll be doing everything you mentioned in terms of registering with the TPO, et cetera." [That's the Property Ombudsman.] "I need to know, what contracts do I need to take to a seller when I go to negotiate? What contracts do they have to sign? And what contracts will give me the green light to take builders into the property and take pictures of the house, et cetera? Also, what contracts do I present to the investor so I get my finder's fee and they don't go behind my back? I look forward to hearing from you in anticipation. Regards, Frank Hamilton."
Do Property Sourcers Need Contracts?
Some very valid questions there, Frank. Hopefully, we can get those answered for you. Firstly, with property sourcing, you can do this without contracts if you wanted to. You don't have to sign the seller up to a particular contract that's going to lock them into the deal. You can start with a completely blank piece of paper and then it's down to the seller and yourself what terms you negotiate and how they want you to sell their home for them.
However, most property sourcers do use contracts. That's so that they can have some control over the deal and also so that they can make sure, as you mentioned in your question, that they get paid. Other things to take into consideration are the terms around what the property will be sold for and how long it could take to find a buyer, bearing in mind that you are not going to be buying the property yourself.
Option Agreements and Fee Agreements
The contracts that you would typically use as a property sourcer, when dealing with a client would either be an option agreement or a fee agreement. We'd recommend that you get a solicitor to create one of these for you so that it's completely above board and includes the terms and conditions you require.
Property Sourcing and Solicitors
If you do go down the route of choosing a solicitor to create one of these contracts for you, I'd recommend choosing a solicitor that has experience with those contracts; somebody that already works with property sourcers, somebody that may already have a contract template that you can tweak to suit your requirements. That'll save you and your solicitor a lot of time and therefore cost you a lot less.
Using Fee Agreements
Likewise, when dealing with investors you should use contracts. We typically use a fee agreement outlining the terms around the sale so everyone is aware of the specifics of the deal.
Putting It All Together
Having an option agreement between yourself and the seller and a fee agreement between yourself and the buyer will help you to strengthen those property deals; will ensure you get paid, ensure that the seller understands what the terms of the resale are... In short, will make everything a lot more straightforward. Estate agents have these agreements in place with their clients and it's good practice to have one as a property sourcer, as well.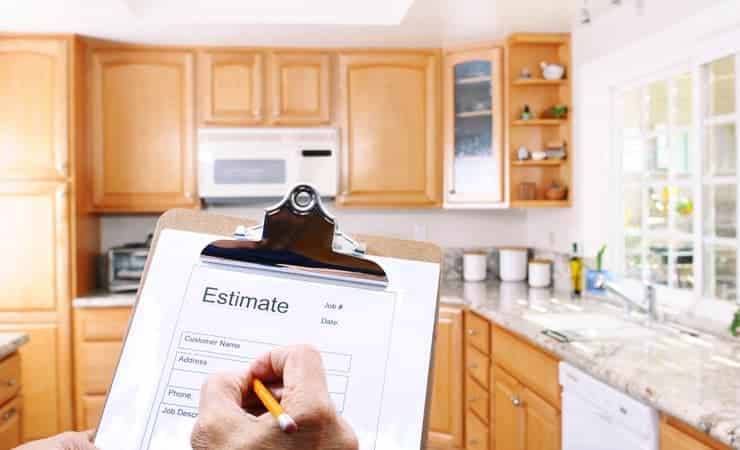 Agreeing On Access to the Property
Finally, Frank, just to touch on your comment about able to take builders to the property or visit yourself to take photos... You can put something in the contract that gives you property access (with a notice period) if you wish but what I'd recommend is that this is something you should be able to agree on with the seller without having to make it contractual. You're on the same side, after all. They want to sell their property and you want to find someone to buy it. You can assume that they're likely to understand that there will be certain requirements.
If you need access at certain times to take, for instance, a builder round to give quotes, or to show an investor the property, then the seller is likely to accept that this is part of the process. Be completely honest and upfront on what you will need during the sales process and the times you're going to need access. The chances are, that the seller and yourself will be able to reach an understanding without anything needing to be signed.
Join Our FREE Property Investment Training Programme Today
Sign up for our free online property training course today.
In there we cover a range of different property strategies to help you get started on building a long-term property portfolio or creating a cash-flowing property business.
We also look at ways to increase your return on investment with any of the properties you may be considering and we also have a couple of cheat sheets and downloadable documents.