Areas of Exeter: Property Investment Buy-to-Let Hotpots
Once upon a time, Exeter was the sort of place that didn't have much to offer the property investor. It was a sleepy, behind-the-times backwater where nothing much happened.
But today it's a different story! Exeter has undergone a transformation over the last couple of decades. It has attracted new industries, new jobs and developed a thriving economy. It's gained a reputation as a vibrant, fashionable place to live and work. So today, Exeter is JUST the sort of place that you SHOULD consider for property investment.
Why Invest in Exeter?
Exeter is a fast-growing city, boding well for property investors and buy to let landlords. The current population is around 130,000 – with 470,000 people in the travel-to-work area. Forecasts say another 25,000 people could be living here by 2030.
Exeter has an exciting Livable City Plan – a 20-year vision to build 12,000 new houses, improve Exeter's infrastructure and position Exeter as a compact global city.
Exeter's economy is based around services and new, emerging knowledge-based industries that offer well-paid jobs. Key employment sectors include public services, health, education, retail, distribution, research and development. Exeter is also a sizable tech hub providing 10,000 tech jobs.
In fact, Exeter overall has the sixth-highest employment level in the country.
According to EY's 'UK Regional Economic Forecast' Exeter is set to be one of the UK's fastest-growing cities over the next three years. Exeter's growth forecast at 1.8% makes it the fastest-growing regional city after Bristol, Reading, Manchester and even booming Birmingham.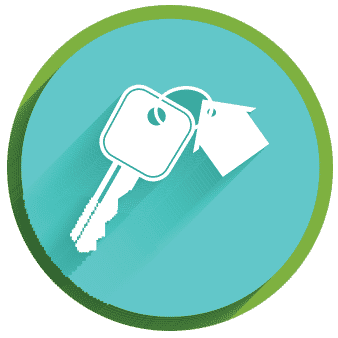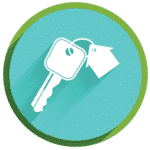 Access our selection of exclusive, high-yielding, off-market property deals and a personal consultant to guide you through your options.
Exeter has seen huge commercial development over the last few years, to accommodate new businesses and new jobs. Exeter Science Park, where 3,000 people will eventually work, opened in 2015 to attract new businesses in the STEMM sector. The Met Office has its HQ here. Exeter and East Devon Enterprise Zone consist of four development sites – Exeter Science Park, Skypark Exeter, Airpark around Exeter Airport and the new town of Cranbrook.
The University of Exeter has around 22,000 students, so good news for student property investors. Areas which are popular for student property include the city centre, Pennsylvania, Stoke Hill, St. Davids, St. Thomas, Mount Pleasant, St. James, Heavitree, Newtown and St. Leonards. In recent years a lot of PBSA (purpose-built student accommodation) has been built in Exeter too.
Amenities
Exeter benefits from a location that pretty much offers everything – no wonder it has been described as a fantastic place to live! As well as all the usual city amenities Exeter is just 20 minutes to the coast and 20 minutes to the Dartmoor and the rolling Devon countryside. Even London is just two hours away, by the fastest train.
Exeter even has its own small airport – the area around the airport is also seeing lots of housing and commercial development, so worth keeping an eye on for investors.
More Articles on Property Investment in the South West:
This is kind of an odd point, but Exeter also has a John Lewis store, a Waitrose and an IKEA. Generally, these are stores that only open in areas with well-heeled residents, meaning more good news for Exeter property investors.
Property Values
Exeter has higher than average property prices. According to Zoopla, the average asking price here is a steep £306,496. However, that doesn't mean Exeter isn't affordable to investors. Look on property portals like Rightmove and Zoopla and you'll find Exeter property prices start from around £90,000.
In fact, online estate agent HouseSimple say Exeter offers the best value property in the south of England, as it is still possible to buy a house here for under £100,000.
While property prices in some parts of the country are falling that doesn't seem to be the case in Exeter – making it a good bet for those hoping for long term gains. This Telegraph article says the Exeter property market is booming, partly because thousands of Londoners are moving here!
Rental Demand
Exeter's fast-growing population and rising property values mean that it is unaffordable to many prospective buyers. The positive for buy to let investors, however, is that this helps keep the rental market buoyant.
Because of this, there's also good demand for budget accommodation. But if you're planning to set up a new HMO or shared house then you need to know that Exeter City Council has an Article 4 Direction covering some parts of the city. This means you will need planning permission to set a new HMO.
Exeter City Council also has an additional licensing scheme for some types of HMO. More information here.
Investment in Exeter
Exeter is a compact city comprising lots of small suburbs and districts. Here's a quick guide to the property market in many of them.
City Centre
Population: 7,000
Average House Price: £307,187
Exeter doesn't have a huge city living market, but more people are recognising the benefits of living right in the centre. There are converted and new build apartments and also smart townhouses. It's also popular for student living.
Alphington
Population: 8,250
Average House Price: £384,857
To the south-west of the city centre, Alphington has good links to the A38, A30 and M5. It is also very close to the Marsh Barton commercial/industrial area where 6,000 people work. There are also plans to open a new railway station here too – something that usually boosts property prices.
Beacon Heath
Population: 8,800
Average House Price: £290,089
Beacon Heath on the northern fringes is mostly made up of social and private housing estates and is a lower-priced area of Exeter good for budget buy-to-lets.
Property investors could expect a yield of 4% here (based on EX4 postcode).
Countess Wear
Population: 9,200 (including Topsham)
Average House Price: £336,512
Countess Wear has great access to the M5 and the business parks in the east of the city. It is a mid-priced property area.
The area (based on EX2) offers a 4% yield.
Cranbrook
Population: 7,500
Average House Price: £237,634
Cranbrook is a new town – which eventually will have 8,000 new homes – out to the east of Exeter itself near the airport. Cranbrook offers good value new builds. It has its own schools and local amenities and even a station with trains into Exeter and to London.
Yields here (EX5) are around 4%.
Exwick
Population: 9,400
Average House Price: £290,089
Exwick is across the River Exe to the west of the city centre. It is one of Exeter's cheaper property areas, so popular with those on a budget. It also benefits from being within walking distance of Exeter St. David's station.
EX4 yields are typically 4%.
Heavitree
Population: 13,200
Average House Price: £207,072
Just to the east of the centre, with great city-centre access, Heavitree is one of the city's most popular residential districts. It is a mid-upper priced area and particularly popular with families.
Investors in this area (based on EX1) can expect a yield of 4% and up.
Pennsylvania
Population: 12,500
Average House Price: £290,089
Pennsylvania occupies an elevated spot on the northern fringes of the city centre. It's one of Exeter's most popular residential areas and also, in part, popular for student accommodation.
Yields in the area are generally 4%, but a good student property should return more.
St. Leonards
Population: 5,800
Average House Price: £394,971
Close to the city centre and Exeter's impressive cathedral St. Leonards is one of Exeter's most upmarket areas and very popular with professionals and families. As a result, it's one of the city's most expensive areas.
St. Thomas
Population: 8,250
Average House Price: £221,396
Also across the River Exe from the city centre, St. Thomas is a good value area in Exeter property terms. Buy to let landlords could expect a 4% yield here.
Stoke Hill
Population: 8,600
Average House Price: £222,000
On the northern fringes of the city, Stoke Hill is a popular mid-priced residential area and one that appeals to families.
Topsham
Population: 9,200 (including Countess Wear)
Average House Price: £450,590
South of the city itself and on the River Exe Topsham is one of Exeter's most popular residential areas, but also one of the more expensive. This means yields are tight though, around 3%.
Wonford & St. Loyes
Population: 13,700
Average House Price: £236,512
Wonford is to the east of the city centre and is close to the Royal Devon & Exeter Hospital. It is generally a lower-price area offering good value ex-social properties which appeal to budget investors.
Other Areas To Consider
Rising property prices in Exeter itself have encouraged buyers to look at surrounding towns in search of property bargains. Here are some other areas to consider.
Crediton
Population: 6,800
Average House Price: £223,732
The small town of Crediton is just 8 miles north-west of Exeter. It appeals to families and commuters who want to live in a more rural location. There's a direct train taking about 15 minutes.
Yields in EX17 are 3-4% on average.
Exmouth
Population: 34,400
Average House Price: £325,538
Exmouth is a resort town popular with retirees and also families who want to live by the sea. Trains into Exeter take around 30 minutes.
Yield in EX8 is upwards of 3%.
Honiton
Population: 11,800
Average House Price: £236,633
Honiton is 17 miles west of Exeter. It's another commuter favourite being linked by the A30 dual carriageway and a direct train service.
EX14 offers investors an average of 3% return.
Torquay
Population: 65,200
Average House Price: £286,816
The resort town of Torquay is generally far cheaper than Exeter. It has become popular with some Exeter commuters in recent years. However, it's also popular with investors for good value buy-to-lets and house shares.
Yields in TQ1 are around 4-5%.