Areas of Birmingham: Property Investment Buy-to-Let Hotspots
Birmingham is said to be England's second city. But Birmingham has a population of around 1.1 million and a fast-developing economy. One way Birmingham is second best to London however is in property prices. Property here costs well under half that of London property, making Birmingham very affordable indeed for property investors.
Why Invest in Birmingham?
Birmingham is the UK's second-largest city by population. The City of Birmingham itself has a population of around 1.1 million. Around 5.75 million people live in the wider West Midlands region.
Birmingham is known as Brum for short. People from Birmingham are called Brummies.
Birmingham's economy was traditionally based on manufacturing. The city was once known as the workshop of the world. While manufacturing, including high-tech. manufacturing, is still important in the city professional services like banking, finance and law are now major city centre employers. Birmingham is also home to emerging new industries like digital and tech. Many national and international companies are located in the city.
Birmingham city centre has been extensively redeveloped in recent years with many new commercial and residential developments. Major recent developments here include Snowhill, Paradise and Arena Central which have brought many new jobs into the city centre. The latest scheme Smithfield Birmingham will see £1.9 billion invested in building an exciting new city quarter.
Birmingham City council has an ambitious plan the Our Future City Plan aimed at expanding and developing the city up until 2040. The aim is to grow the city around new districts and encourage new jobs but at the same time make it more inclusive, greener and better connected.
Birmingham is a major retail and leisure destination attracting visitors from right across the Midlands. The Bullring shopping centre is estimated to have more footfall than any other shopping location outside London's Oxford Street. The regenerated canalside areas alongside Brindleyplace and Gas Street Basin are now a popular leisure dining district.
The Arena Birmingham and International Convention Centre hold events that attract tens of thousands of visitors annually.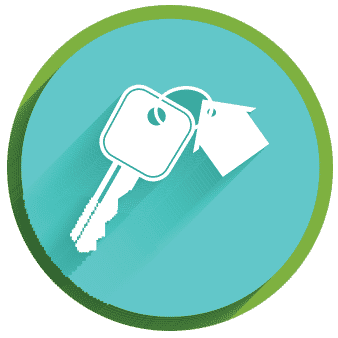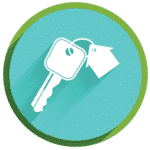 Access our selection of exclusive, high-yielding, off-market property deals and a personal consultant to guide you through your options.
If location is the secret of successful property investment then Birmingham is the place to be. It's heart of England location means Birmingham is probably the best-connected place in the UK.
The M5, M6, M40 and M42 motorways connect Birmingham to the rest of the UK by road. There are services to most major UK cities from Birmingham New Street Station. Birmingham Airport offers extensive services all over Europe. The West Midlands Metro tram system offers services to several parts of the city and is being expanded further. A new Sprint rapid transport bus network of express bus routes is in development too.
The new HS2 high-speed railway should arrive in Birmingham in the early 2030s. London will be only 49 minutes from Birmingham on HS2. There will be a brand new HS2 station at Curzon Street which will become the centre of a new city district.
Birmingham is a major university city. There are over 80,000 students in Birmingham at universities including the University of Birmingham, Birmingham City University and Aston University. So Birmingham has a large student property market too.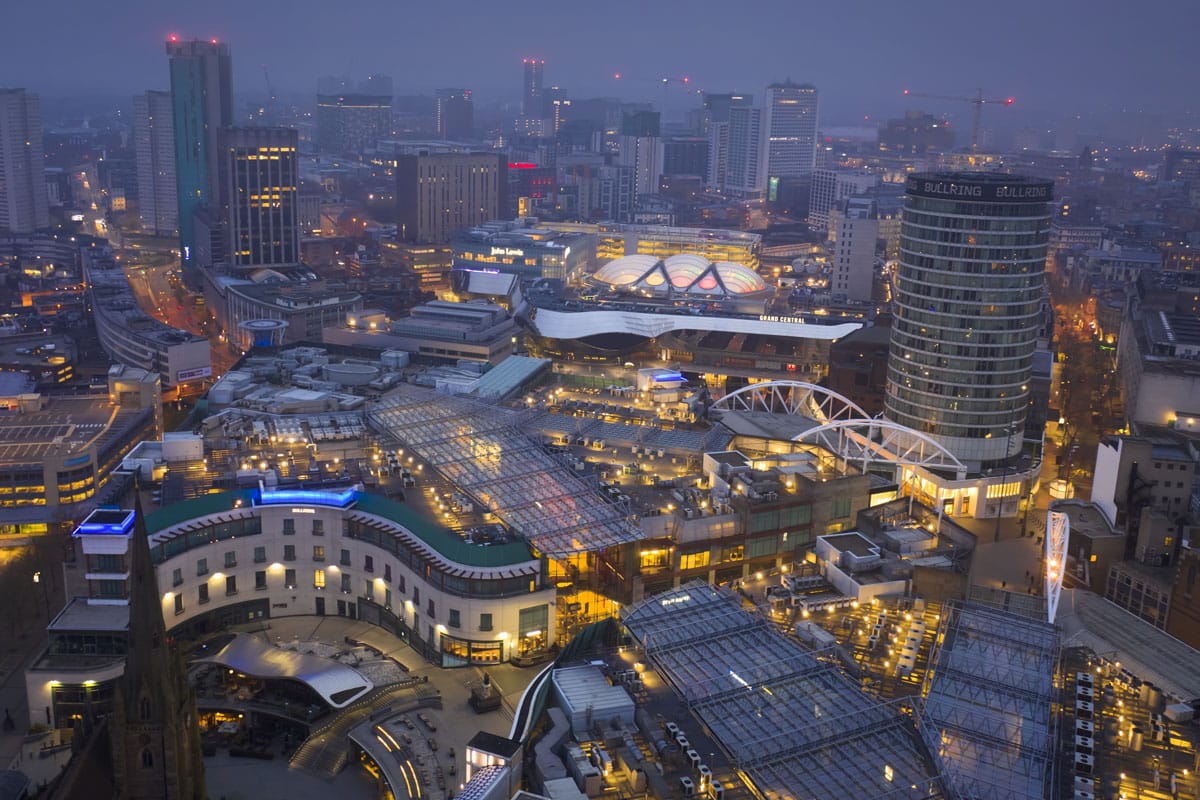 Property Values
Birmingham is a very good value city for property investors. Average prices here are only around 45% of those in London.
Across Birmingham, the average property price is currently around £229,000 according to HM Land Registry. This compares to the London average house price of approximately £518,000.
Investors can find even cheaper property in Birmingham though. Zoopla listings show that Birmingham property prices start at just £47,000.
How much can I make from property investment in Birmingham? Although previous property price rises shouldn't be taken as an indication of future price rises Birmingham property investors have enjoyed good capital appreciation in the past. Research on property xyz suggests that property in some parts of Birmingham has returned up to 51% growth over the past five years.
Rental Demand
The property rental market across Birmingham offers a very wide range of buy-to-let opportunities. Landlords can let to locals, people who come to work in Birmingham and students at Birmingham universities too. There's also a short-term letting and serviced accommodation market in the city.
How much can Birmingham's buy-to-let investors make from a rental property? Actual rents depend on the type of property and location. However, figures from Home.co.uk's Birmingham Market Rent Summary suggest that the average monthly rent across Birmingham is currently around £1,526.
Home.co.uk's statistics say that average rents for different types of houses or flats in Birmingham are currently: £944 PCM for a one-bed property, £1,316 PCM for a two-bed property, £1,489 PCM for a three-bed property, £1,792 PCM for a four-bed property and £2,282 PCM for a five-bed property. (Achievable rents and rents for particular areas should be checked with a local letting agent.)
What are Birmingham property yields like? Yields in Birmingham based on a long let are between 3% to 5% on average according to property.xyz. Some areas of Birmingham can offer over 6% letting yield.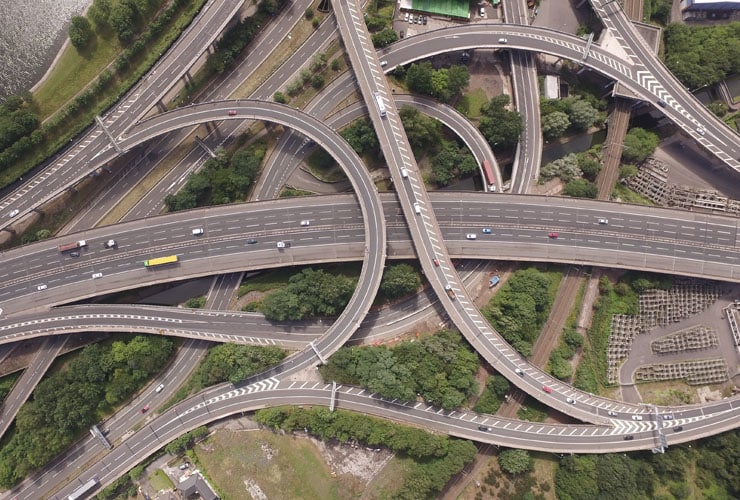 Landlord Licensing
Landlords looking to rent out a property in Birmingham should check whether they will need a licence as a selective licensing scheme is being introduced across 25 wards within the city during 2023.
Landlords who want to buy or set up an HMO or house in multiple occupation in Birmingham will need an HMO licence. You can find out more about the licences needed from Birmingham City Council, here.
Birmingham has an Article 4 direction controlling the creation of new HMOs. You will need to apply for planning permission to change a house from a C3 dwelling house to a C4 house in multiple occupation or HMO. More information from Birmingham City Council, here.
Property Investment in Birmingham
Population: 1.1 million approximately
Average House Price: £229,000
Birmingham offers property investments to suit every kind of investor, and every kind of property type including city centre apartments, traditional terraces, and detached and semi-detached family houses.
Here we'll look at some of the most popular areas for Birmingham property investments, and at prices and what sort of rental yields you might expect.
Birmingham City Centre has a population of around 27,000. It is popular with professionals who want to live near work and to all the city centre amenities. Birmingham city centre apartments vary from new build blocks, in locations such as the Mailbox area, plus conversions and period properties which the Jewellery Quarter is notable for.
The average house price in the city centre is approximately £219,000 and city centre landlords can expect a yield of around 5.1%.
East Side and Digbeth have a population of around 29,000 and are considered to be fashionable and up-and-coming areas. They're within the Birmingham City Centre Enterprise Zone and are targeted for huge regeneration. Birmingham City University's new campus at Eastside kickstarted regeneration here and the future HS2 station at Curzon Street will underpin the area as a major new city centre district.
Digbeth has a reputation as a trendy, fashionable area – the Sunday Times has called it the coolest neighbourhood in Britain – and it's an area that is attracting more attention from developers with new city living developments.
The average house price here (B5 postcode) is £205,000 and landlords here can expect a yield of around 5.2%.
North of the city centre are Aston and Nechells which have a population of around 42,000. These inner city districts north of Birmingham city centre have some of Birmingham's lower property prices. They're popular with landlords looking for budget buy-to-lets and offering shared or HMO accommodation and good yields are possible. Aston University has its main campus here making the area popular with students.
The average house price in Aston (B6) is £183,000 and landlords can expect a yield of around 5%. The average house price in Nechells (B7) is £157,000 and landlords can expect a yield of around 6%.
Erdington is just north of the centre and has a population of around 20,500. A plus point for Erdington is its great public transport and road links into the city. Erdington is a lower-cost housing area very popular with tenants looking for lower- cost accommodation and landlords looking for cheap property. It's also popular for student lets.
The average house price in Erdington is approximately £180,000 and landlords can expect a yield of around 4.5%.
Perry Barr and Handsworth are to the north west of the city centre and have good transport links to both the city centre (within 15 minutes) and the M6 or M5 motorways. Perry Barr is benefitting from improvements to public transport, a recent new railway station, new shops and other regeneration here including new homes that should help make it a more popular residential area.
The average property price in Perry Barr (B42) is £197,000 and yields are 4.1%. The Handsworth (B19) average price is £218,000 with yields at 6.3%.
The south Birmingham suburbs include Edgbaston, Selly Oak, Harborne and Moseley. They have a combined population of around 65,500 and are some of the city's most popular mid-market residential suburbs.
These suburbs attract professionals wanting to live outside the city centre as well as families. Some of the locations have something of a fashionable villagey atmosphere – the Sunday Times has named Moseley as one of the best places for city living.
Birmingham University is also located in this part of the city so some areas are popular for student accommodation – although some students have been drawn to live in the city centre in recent years.
Average asking prices in Edgbaston are £252,500 and Selly Oak £313,000 while Moseley is £285,500 and Harborne is around £252,000. This means yields are tighter at 3-5%, although a good student investment property could return 10%.
Further out Stirchley (B30) has average property prices of around £284,000 making yields of about 4% and up.
Sutton Coldfield or the Royal Town of Sutton Coldfield to use its full title is a town in its own right although it is still within the City of Birmingham district. It has a population of around 95,000.
Sutton Coldfield is one of Birmingham's more affluent areas and very popular with families due to its good schools and commuting – the 20-minute train journey into Birmingham New Street operates every 10 minutes.
Average prices here are some of the highest in the area. The average house price in Sutton Coldfield (B23) is £385,000 and landlords can expect a yield of around 4.5%.
Property investors who are interested in investing in Birmingham property may also be interested in other nearby areas: