Areas of Oxford: Buy-to-Let Property Investment Hotspots
Oxford's image as a city of dreaming spires couldn't be more wrong today! It may be one of the prettiest small cities around – but it is also an economic powerhouse and a global name in education, research and technology. That means Oxford has a fast-expanding population and a hot property market to go with it, making it a highly attractive location for property investment.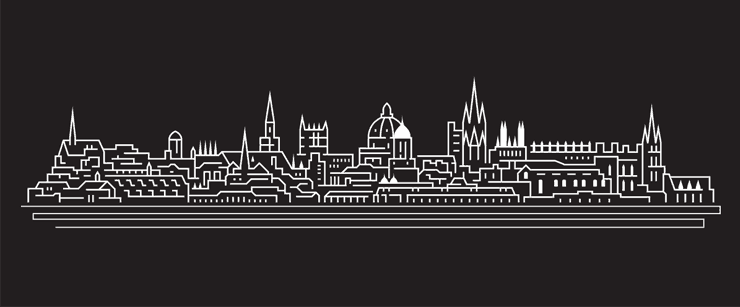 Why Invest in Oxford?
Oxford has one of the most successful economies in the country, with a bright future ahead of it. A Demos-PwC report says it is the top UK city for economic success and wellbeing.
The universities are, of course, central to Oxford's success. The University of Oxford is the biggest single employer in Oxfordshire and employs almost 14,000 people alone.
But Oxford is more than just universities: Other important industries are forward-facing, high added-value ones that offer well-paid jobs – such as health, education, research, technology and publishing. The John Radcliffe Hospital is part of one of the largest NHS teaching trusts in the UK and a world-renowned centre of clinical excellence.
Oxford is also the spiritual home of one of the world's most famous cars! The Mini Plant Oxford at Cowley builds 1,000 Minis a day and is also one of the city's largest private employers.
Oxford's population is currently about 155,000. Oxford City Council says that Oxford is undergoing a period of rapid population growth, with the population growing by 15,000 people every decade.
Many people don't realise that Oxford is a 'top ten' UK tourist destination with 526,000 visits a year, making it a perfect location for Airbnb short term letting. The city is packed with cultural sites including Christ Church Oxford, the Ashmolean Museum, Sheldonian Theatre, University of Oxford Botanic Garden, Oxford Castle, Pitt Rivers Museum and nearby Blenheim Palace. Oxford is also known for the famous Inspector Morse TV detective series, as well as being a Harry Potter filming location!
As you might expect, the student accommodation market is a big draw for property investors here. The world-famous University of Oxford plus Oxford Brookes University has 40,000 students who all need student housing.
Amenities
It's often said that location, location, location is everything in property investment and Oxford has 'location' on its side. Oxford has great rail and road links being right on the M40, A40, A34 and A44. Even London is just an hour away.
Oxford is set to become even better connected over the next few years: East-West Rail is a new railway line under development which will eventually connect Oxford, Bicester, Milton Keynes, Bedford, Cambridge and communities in between. A new motorway-standard road, the Oxford-Cambridge Expressway, is also being planned which will connect Oxford to the M1.
Oxford property investors should also know about the Government's proposals for what is being called the CaMKOx Arc. There are massive, ambitious plans for developing the area between Cambridge, Milton Keynes and Oxford which could see several new towns, commercial development, a million new homes and up to 1.9 million more people living in the area by 2050.
Property Values in Oxford
Oxford house prices are some of the highest in the UK. Hometrack says the current Oxford house price is £404,300 – only London and Cambridge are more expensive cities.
That doesn't mean you can't find cheap property investments in Oxford though. Rightmove and Zoopla say Oxford flats start at around £140,000.
Oxford has also seen some of the best returns in the country for property investors in recent years. This Oxford Mail report says house prices here have risen 308% over 20 years. But Hometrack says prices have only risen 0.5% over the last year, so now could be the time to find a bargain buy-to-let!
Rental Demand in Oxford
High Oxford property prices are, in some ways, good news for buy-to-let landlords even if they're not very good news for home buyers. Lloyds Bank says Oxford is the UK's least affordable city for buyers, with average prices around 12 times the average income. That means there is a huge demand for Oxford property lettings, so Oxford investors should never be short of tenants.
Looking at the all-important student lettings market now, this report says there is an impending housing shortage for Oxford students. This is because the universities are increasing student numbers fast but not building enough new accommodation. Again, all good news for property investors.
While there's a huge demand for shared housing or rooms in HMOs Oxford City Council has some restrictions to bear. You'll need to apply for planning permission (an article 4 direction) to convert a single-family house into an HMO.
Property Investment in Oxford
Here are a few tips on some of the different areas of Oxford for property investors:
The City Centre
Population: 6,000
Average House Price: £675,221
Oxford city centre is really popular with Oxford university students, as well as professionals, and so great for buy-to-let. It's worth noting that it can be hard to find property investments here though, as much Oxford city centre property is owned by the universities or student accommodation providers.
Expect yields here (OX1 postcode) of up to about 4%.
Cowley Road Area
Population: 3,800
Average House Price: £391,263
Cowley Road used to be regarded as a fairly run-down area of Oxford. In recent years though, this multicultural area – renowned for the annual Cowley Road Carnival – has become a fashionable residential spot. It's an area where shrewd investors might still find some cheap property by Oxford standards.
A good investment property here might return a 5% yield.
Jericho and Park Town
Population: 5,200
Average House Price: £523,000
Ten minutes north of the city centre Jericho and Park Town are smart and fashionable districts. Jericho, in particular, is known for its independent shops, bars and cafes and its nightlife. It's an area that particularly appeals to young people, as well as students.
Yields in OX2, generally, are around 3%.
Summertown
Population: 7,200
Average House Price: £729,000
Summertown is one of Oxford's most upmarket districts and also one of its most expensive – thanks, partly, to the top independent schools that are located here. It is a particular favourite of wealthy business people, professionals and academics at the universities.
Yields here are tight at about 3%.
Headington
Population: 8,700
Average House Price: £451,900
Headington is Oxford's largest suburb and is made up of several districts including New Headington and Headington Hill. Headington has its own high street and local amenities yet still offers good access into the city. Headington is a mid-priced area for Oxford and is particularly popular with families, students at Oxford Brookes University and staff who work at John Radcliffe Hospital.
Yields here (OX3) are 4%.
Cowley
Population: 6,500
Average House Price: £341,000
Cowley is the main industrial and commercial suburb of Oxford. Oxford Business Park, in particular, is home to a number of employers including cutting edge tech. companies and large organisations such as the NHS, British Gas, Royal Mail, Oxfam and Oxford County Council.
Cowley plus other areas of south Oxford such as Littlemore, Florence Park and Rose Hill are generally cheaper areas to buy property – by Oxford standards that is. Property investors may be able to find good value here, plus yields of 5% (OX4 area).
Iffley
Population: 3,000
Average House Price: £850,000
Iffley is a village on the fringes of Oxford close to the River Thames and Iffley Meadows. It's a sought after place to buy or rent for professionals and older families.
Yields here are in the range of 3-5%.
Botley
Population: 5,100
Average House Price: £442,900
To the west of Oxford, Botley is a mid-upper market residential area with its own local amenities whilst also being 10-15 minutes into the city centre. It also benefits from direct access to the A34 for longer-distance commuters.
Botley yields are in the range of 3-4%.
Other Areas To Consider
High Oxford property prices mean investors could also consider areas nearby, which offer cheaper property investments as well as attractive yields.
Kidlington
Population: 13,700
Average House Price: £340,700
Kidlington is a small town just north of Oxford. It's more workaday and more affordable than most Oxford suburbs. While it is popular with Oxford commuters it is self-contained with its own shops, schools and amenities and a number of business parks offering employment.
Also at Kidlington is London Oxford Airport. Oxford Airport is one of the UK's smallest airports but is an important base for pilot training, light aircraft and executive planes.
Yields here (OX5) are 4%.
Abingdon
Population: 33,000
Average House Price: £371,700
Abingdon (or Abingdon-on-Thames as it is properly known) is a market town to the south of Oxford. It's world-famous as the original home of MG cars. Commuters can reach Oxford city centre in 20-30 minutes by road or by train from nearby Radley railway station in just 6 minutes.
Yields here, are likely to be 3-4%.