Areas of Peterborough: Property Investment Buy-to-Let Hotspots
It could be said that Peterborough is the perfect place for lazy cyclists and savvy property investors alike! Peterborough is right on the edge of the flat-as-a-pancake Fenlands, with no steep hills for miles. More importantly, though, Peterborough is one of the cheapest places in the East of England while being just 46 minutes from London… making it something of an affordable hotspot convenient for the capital.
Why Invest in Peterborough?
The modern city of Peterborough is a new town. First set up in 1967 it has expanded year after year since – and it's still growing fast. Peterborough's population is now around 202,000.
There's a huge demand for housing to meet this growth. Peterborough City Council says that Peterborough is the country's fifth fastest-growing city and needs 19,400 more houses by 2036.
Peterborough is 98 miles from London but the fastest train takes just 46 minutes. So Peterborough is becoming more popular with those who need to travel to London but who are looking for an affordable place to live.
More good news for buy to let landlords is that Peterborough is one of the most popular places in the UK for those coming from abroad to work.
While Peterborough is part of Cambridgeshire it has its own local authority Peterborough City Council which provides local services. Peterborough also works with the nearby booming city of Cambridge in the Cambridgeshire & Peterborough Combined Authority.
Peterborough is originally a manufacturing city, known for its brickworks including the London Brick Company and its famous Fletton brick. Today, Peterborough's economy is mostly service-orientated.
According to Opportunity Peterborough, the economic development company, Peterborough has several high performing business sectors: Advanced engineering and manufacturing, agri-tech, food and drink, digital and creative, energy and environment, and financial services.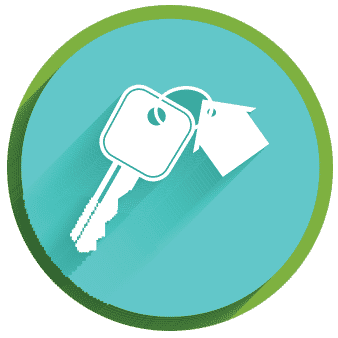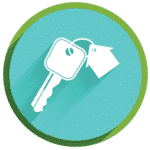 Access our selection of exclusive, high-yielding, off-market property deals and a personal consultant to guide you through your options.
Peterborough city centre has benefitted from lots of redevelopment in recent years, helping to make it a better place to live and work. Regeneration work on Cathedral Square, St John's Square, Long Causeway, Bridge Street and many other parts of town has attracted new shops, restaurants and businesses.
The centre is also due to benefit from a masterplan to redevelop the Station Quarter. This will create a smart new gateway to the city and add new business space and homes to make Peterborough more attractive to London commuters. The Fletton Quays development on the River Nene will also be home to a new 1,000-job government hub.
Student property investors need to know that, although Peterborough doesn't have its own university (not just yet!) the Anglia Ruskin University has a campus here. So there's a student accommodation market too.
Very excitingly, plans are also in hand to set up a new Peterborough University on a brand new site with 2,000 students by 2022. This could be really good news for investors who want to invest in student houses.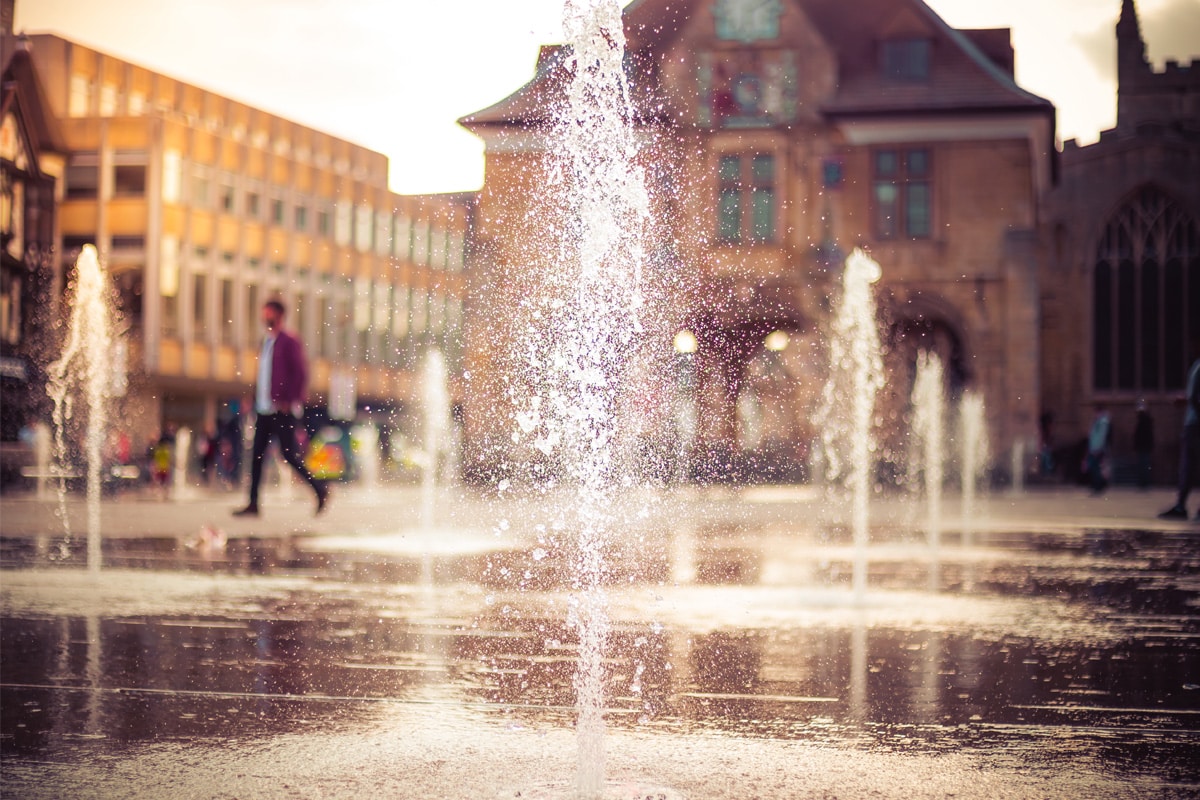 Amenities
One of Peterborough's biggest plus points is its great location. As well up to five trains an hour into London – more than some parts of Greater London itself – there are express trains to the Midlands, Yorkshire, Leeds, Newcastle and Scotland too.
Peterborough is also right on the A1 and A1(M) motorway and the main A15, A16 and A47 routes.
Although it has been developed as a new town the City of Peterborough is very historic, dating back to at least 655 AD. Peterborough amenities and attractions include Peterborough Cathedral, Peterborough Museum, the Key Theatre, the New Theatre, the Nene Valley Railway and Flag Fen an ancient Bronze Age site.
Nearby, Burghley House is said to be England's greatest Elizabethan house.
Peterborough is also well known for having a football club with a very smart name. Peterborough United Football Club, who play at London Road, is known as The Posh.
Property Values
Although Peterborough isn't the cheapest city overall it's still much cheaper than London and the south of England. House prices in the City of Peterborough area are currently £200,961 on average – less than half of London's average house price.
Take a look on Zoopla or Rightmove and you'll find it's possible to buy property in Peterborough starting at around £64,000.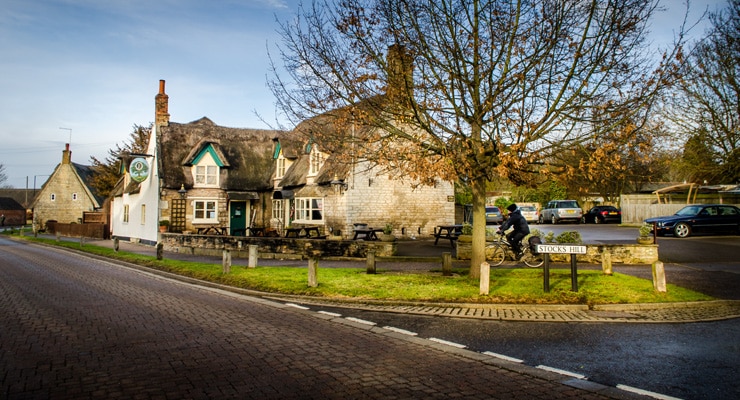 Rental Demand
There's good demand for rented accommodation in Peterborough. This press report says there's a particularly serious shortage of accommodation for people on low incomes, offering a good opportunity for many buy-to-let landlords.
The average rent a Peterborough landlord can expect to earn is £724 PCM, according to Zoopla.
Would be Peterborough HMO or shared house landlords can find information on getting into this market from Peterborough City Council, here.
The council also has a selective licensing scheme in parts of central Peterborough, central Bretton, North Bretton and Orton. This means you'll need a licence to rent out any kind of property. More information on selective licensing areas, here.
Property Investment in Peterborough
Property investors ought to know that the Peterborough property market is quite different from most other cities in England.
As a one-time new town Peterborough has been master-planned around a number of different townships or suburbs. Each township is made up of a number of villages comprising private and social housing estates, with its own shops, schools, local amenities and lots of green space.
Peterborough's different suburbs are linked to each by parkways making it easy to get around by car, bus or bike.
Peterborough has over 20 different suburbs but here are our investor's guide to a few of them:
Peterborough City Centre & Inner Suburbs
Population: 48,300
Average House Price: £192,000 – £220,000
Peterborough city centre is the only truly old part of the city. Investors will find Victorian, Edwardian and pre-war housing here including some traditional terraced houses which are good for buy to let.
The city centre is also seeing more new build property designed to appeal to commuters who want to take advantage of expanding local industries and the great commuting time to London.
Other inner suburbs include Old Fletton, New Fletton, Woodston, Fengate and Stanground.
The city centre and inner suburbs are generally a lower-mid priced property area.
Yields based on the PE1 postcode area are 5%, while in PE2 investors can expect 4%.
North Peterborough
Population: 88,000
Average House Price: £205,000 – £280,500
Suburbs to the north of Peterborough include Bretton. Bretton is one of the original townships of Peterborough. It consists of Bretton Centre, North Bretton and South Bretton. The area has several large housing estates set in lots of green space with shops, schools and other amenities plus several industrial estates offering employment.
Werrington was originally a village but developed into a largely residential suburb from the 1970s onwards. Werrington Village still has a village atmosphere with older housing while North Werrington and South Werrington are newer build residential estates.
Other northern Peterborough suburbs include Walton, Paston, Gunthorpe, New England, Dogsthorpe and Newark.
North Peterborough offers investors a range of housing types and prices and offers both lower and mid-priced property investments.
Yields in both PE3 and PE4 are around 4%.
South Peterborough
Population: 62,700
Average House Price: £227,000 – £375,000
Orton was the second Peterborough township to be constructed. It was built around the old villages of Orton Waterville and Orton Longueville, which have some period houses, plus several new build developments including Orton Brimbles, Orton Goldhay, Orton Malborne, Orton Southgate, Orton Wistow and Orton Northgate.
Orton has great access to the A1 and A1(M) as well as the city centre.
Hampton or The Hamptons is Peterborough's latest township. The area only started to be developed in 1996 and new houses are still being built here. Hampton is divided into smaller village areas such as Hampton Hargate, Hampton Vale, Hamptons East and Hampton Heights.
The area has its own shops, schools and local amenities, parkland and a nature reserve plus nearby business parks providing jobs.
Orton and Hampton are Peterborough's most popular residential areas and very popular for family and professional buy-to-let. They're mid-higher property price areas of the city.
Yields in both PE2 and PE7 postcode areas are around 4%.
Other Areas To Consider
The area surrounding Peterborough offers lots of towns and villages which property investors might also consider:
Whittlesey
Just to the east of Peterborough Whittlesey on the A605 is a small town in the Fens. It's a popular area for those who want to live in a more rural and commute into Peterborough.
Yaxley
Yaxley is a traditional village to the south of Peterborough, with a village green, and period properties as well as newer houses. It is minutes from the A1(M) for longer distance commuters.
Market Deeping, Deeping St. James and Deeping Gate
These traditional villages are popular residential spots just to the north of the city on the A15. They're located in the county of Lincolnshire.
Stamford
The historic town of Stamford, also in Lincolnshire, is a separate small town about 10 miles north-west of Peterborough itself. It has a station offering trains to Peterborough (13 minutes) plus Birmingham and Stansted Airport amongst other destinations. It's a big favourite with affluent Peterborough commuters and is a higher-priced area.