Areas of Brent: Buy-to-Let Property Investment Hotspots
It's fair to say that Brent is an overlooked part of London for property investment. Perhaps because many people don't know where it is. But Brent is one of London's largest residential areas, has great access into central London and has property prices that are still just under the London average. That means that Brent is well worth a look if you're looking for a London property investment.
Why Invest in Brent?
The London Borough of Brent is made up of many different towns and suburbs. There's not actually a town or suburb called Brent.
Brent is broadly northwest of central London but it is considered to be a West London borough. It stretches from the inner London boroughs of Westminster, Kensington and Chelsea, Hammersmith and Fulham, Camden and Ealing right out to the more suburban areas like Harrow and Barnet.
Brent is administered by Brent Council, providing local services in the area.
Areas of Brent include Alperton, Brondesbury Park, Cricklewood, Dollis Hill, Harlesden, Kensal Rise, Kenton, Kilburn, Kingsbury, Kingsbury Green, Neasden, North Wembley, Park Royal, Queens Park, Roe Green, Stonebridge, Sudbury, Wembley, Wembley Park, Willesden and Willesden Green.
Brent is covered by some or all of the HA0, HA1, HA3, HA7, HA8, HA9, NW2, NW6, NW9, NW10, UB6, W5, W9 and W10 postcodes.
Brent has really good road transport links using the A40, A5, A406 North Circular Road and M1 motorway. Brent also has great public transport links using the London Underground's Metropolitan, Jubilee, Bakerloo or Piccadilly Lines, London Overground and Transport for London buses.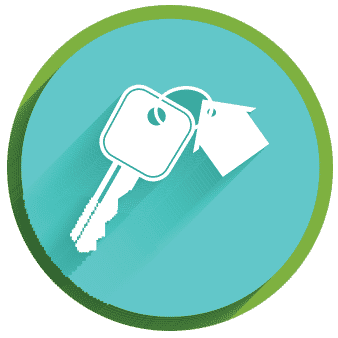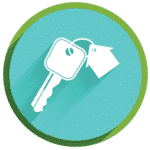 Access our selection of exclusive, high-yielding, off-market property deals and a personal consultant to guide you through your options.
In the future, the southern part of the borough will have access to the new HS2 high speed railway line. The future Old Oak Common station just outside the borough will be able to offer super fast services into London and also to Birmingham and Manchester.
Many parts of Brent are also convenient for travelling to London Heathrow Airport.
Brent is mainly a residential and commercial/light industrial borough. The huge Park Royal Industrial Area where around 43,000 people work in 1,700 businesses is partly in Brent and creates a buoyant demand for buy to lets in the area.
The well known Wembley Stadium and Wembley Arena are in Brent. Neasden Temple or BAPS Shri Swaminarayan Mandir London is one of the largest Hindu temples outside India.
Brent Council has a number of major regeneration schemes and proposals which will help to make the borough a more attractive place to live and work and which could help to boost the property market in the area. Local regeneration and growth areas include South Kilburn, Wembley, Church End, Alperton, Neasden Stations and Burnt Oak and Colindale.
Regeneration and development schemes in Brent could see thousands of new homes built in the area. Old Oak and Park Royal is partly within Brent and could see 26,000 new homes eventually. Brent Cross Town (just across the borough boundary in Barnet) is a 180-acre new park town which will provide 6,700 homes, retail, offices for 25,000 workers and 50 acres of green parks and playing fields.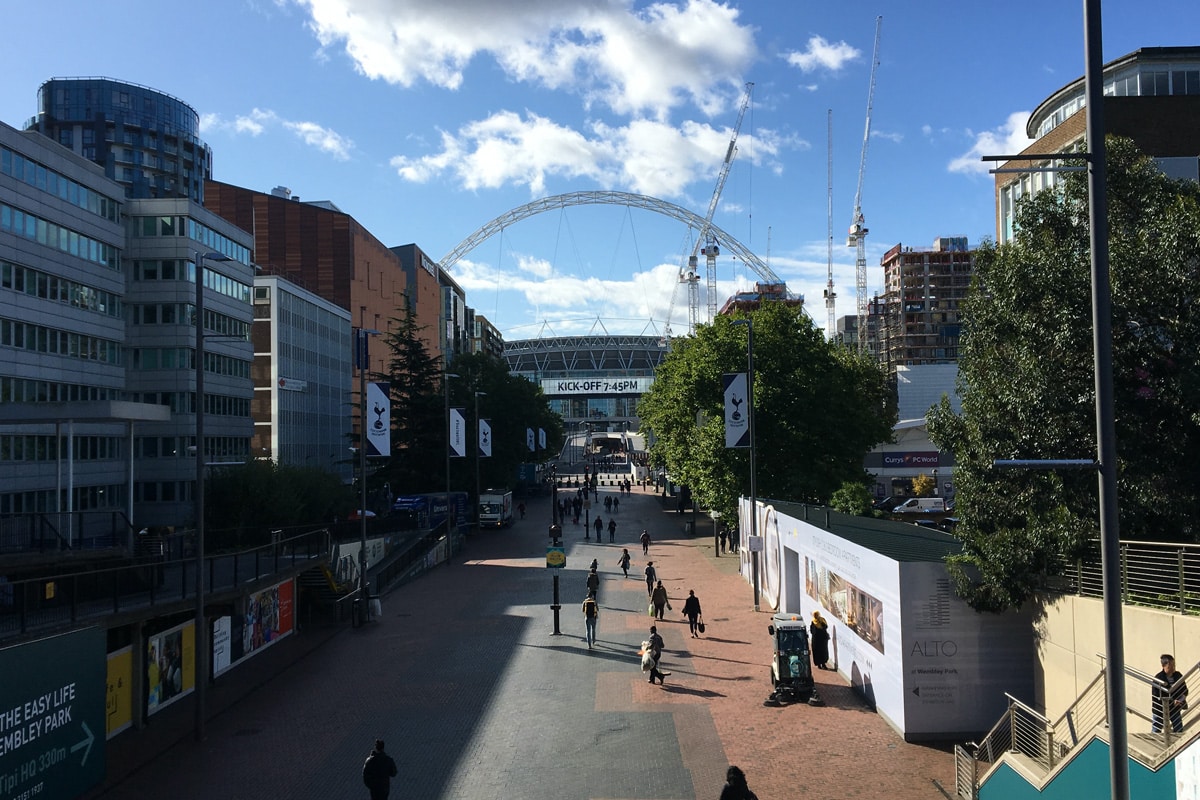 Property Values in Brent
Brent is not the cheapest London borough but Brent is very far from being the most expensive London borough for house prices.
The average property price in the London Borough of Brent is currently around £525,000 according to HM Land Registry – that's slightly less than the average London house price of approximately £538,000 and much cheaper than places closer to central London.
It is possible to find fairly cheap property in Brent too. According to Zoopla, Brent's property prices start at around £180,000.
According to Rightmove the most expensive area of Brent is Brondesbury Park and the cheapest part of Brent is North Wembley.
While past property price rises aren't necessarily a guide to the future Brent property investors have enjoyed good capital appreciation over the last few years. Research on property xyz suggests that property in Brent has returned up to 29% growth over the past five years.
Rental Demand in Brent
Rental property in Brent appeals to the local market, those who come to work in the many businesses in the area and London commuters. Brent has long been a very popular area with those coming from other countries to settle in London.
Property investors looking to buy to let to the commuter market should bear in mind that Brent property close to a tube or train station will appeal most to tenants.
How much rent can property investors in Brent earn? It depends on the type of property of course but figures in Home.co.uk's Brent Market Rent Summary suggest that the average monthly rent in Brent is currently around £2,646. Their figures show that average rents for different types of houses or flats in Brent are: £1,396 PCM for a one-bed property, £2,062 PCM for a two-bed property, £3,079 PCM for a three-bed property, £5,491 PCM for a four-bed property with a five-bed property potentially earning £6,273 per month in rent on average. (Achievable rents should be checked with a local letting agent.)
Yields in Brent for a long let are 4% on average according to property.xyz. Some areas of Brent can offer up to a 5.9% letting yield.
Landlords who want to buy or set up an HMO or house in multiple occupancy in Brent can find out more about the licences needed from Brent Council, here. Brent Council also has a selective licensing scheme in some parts of the borough. This means that all rental property in Dudden Hill, Kensal Green, Kilburn, Mapesbury and Queens Park will need a licence before it may be rented out.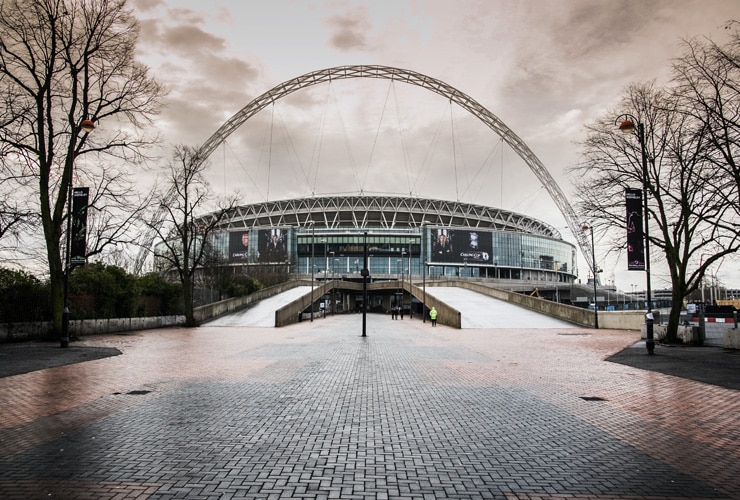 Property Investment in Brent
Population: 329,700 approximately
Average House Price: £525,000
Brent offers a range of different property types for investors including flats, period houses in leafy streets, 20th-century housing estates and brand new contemporary properties. The parts of Brent that are close to the more expensive London boroughs like Camden, Kensington & Chelsea and Westminster tend to have much higher priced property than the other areas. The areas further out are more suburban and also cheaper.
Here's our property investors' guide to some of the different areas in Brent.
Alperton and Park Royal are close by the A40 and A406 North Circular so have particularly good connections by road. They are residential and commercial areas with the Park Royal Industrial Area providing thousands of jobs.
Brondesbury Park, Kensal Rise and Queens Park are in the south east of the borough. They are some of the closest areas to central London and also close to some of London's most fashionable and expensive areas such as Belsize Park and Hampstead. These factors mean they are sought after and more highly-priced residential areas.
Cricklewood is in the east of the borough right by the A5 road. It enjoys good road and rail links and its own local amenities along the Cricklewood Broadway.
Dollis Hill is an area popular with residents, and especially families, for its early 20th century period properties. It has its own tube station on the Jubilee Line with direct services to central London and Canary Wharf.
Harlesden has its own good local amenities and great transport links. It is known for its culture and lively cosmopolitan atmosphere and is a good value area.
Kenton, Kingsbury, Kingsbury Green and Roe Green are all in the northern parts of Brent. They're quieter suburban areas compared to the districts further south and transport connections are not quite so extensive by London standards. Kenton has good access to the amenities in nearby Harrow.
Kilburn is one of the closer parts of the borough to central London. This and Kilburn's extensive transport connections make it a very popular place to live and the area is considered up and coming.
Neasden is right on the A406 North Circular and has good local amenities. It is a large residential area made up of suburban housing and housing estates. It has its own tube station with direct services to central London and Canary Wharf.
Wembley and Wembley Park are best known for Wembley Stadium but there has been much regeneration and residential development here in recent years. The nearby suburb of North Wembley has some of the borough's best value properties. To the west Sudbury is a popular residential spot with local amenities and a tube station on the Piccadilly line.
Willesden and Willesden Green were once lower-priced and less popular parts of London. In recent years they have become more fashionable and sought after due to their great transport links and closeness to more expensive residential areas.
About Our Data
Note: Population estimates are based on information provided by Localstats. Current average asking prices are taken from HM Land Registry data and Zoopla. Buy-to-let yields by postcode are taken from Property.xyz.