Areas of Sunderland: Buy-to-Let Property Investment Hotspots
Sunderland is famous as a city that makes things, with both ships and cars being amongst Sunderland's most famous manufacturing industries. And, thanks to having some of the UK's cheapest property, Sunderland could well gain a reputation as a place property investors can make a good return too.
Why Invest in Sunderland?
Sunderland is part of the wider Tyne and Wear region which also includes the City of Newcastle upon Tyne plus Gateshead, North Tyneside and South Tyneside. The City of Sunderland, which is located on the River Wear, has a population of 277,400.
Sunderland's economy has long been based around manufacturing. Sunderland was once the world's biggest shipbuilding centre, and is now the UK's biggest car manufacturing centre.
Thanks to a reputation for making things people from Sunderland are sometimes called Mackems. (There's even a distinct local accent called Mackem too.)
Other important employers in the area include the public sector, financial, professional and business services, construction and transport including the Port of Sunderland. Smaller but expanding area industries include science, health, marine and offshore services, and the creative and digital sector.
Nissan Motor Manufacturing UK or NMUK is Sunderland's biggest employer. It manufactures up to 500,000 vehicles a year and is one of the most productive car manufacturing plants in Europe. It directly employs around 6,000 people with over 27,000 more in the supply chain.
Doxford International Business Park is the base for a number of large businesses and around 8,000 people work there in total.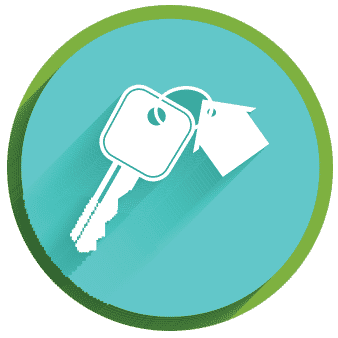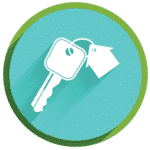 Access our selection of exclusive, high-yielding, off-market property deals and a personal consultant to guide you through your options.
Sunderland has suffered from industrial decline in the past but has also benefited from regeneration projects in recent years. This has seen the old shipyards long the River Wear redeveloped with new uses. A flagship scheme has been the Stadium of Light, home to Sunderland AFC. More recently a new river bridge, the Northern Spire Bridge, has been built to help regenerate the surrounding areas.
Sunderland has a number of Enterprise Zone sites, which are designed to attract new businesses and investment and to help create jobs. These include the A19 Corridor, the IAMP or International Advanced Manufacturing Park, the Port of Sunderland and the new University Enterprise Zone.
More regeneration is planned for Sunderland with a £100m investment in Sunderland Riverside having recently been announced. The plans for Sunderland Riverside are to create a new city centre district and include a new City Hall, modern office space to attract new companies and city centre homes which could double the population of the city centre.
Sunderland has good transport links, making it popular with commuters and for those who travel around the north east region too. It is close by the A19 and A1(M). The Tyne and Wear Metro light rail network connects Sunderland to nearby Newcastle upon Tyne. There are Metro stations at Seaburn, the Stadium of Light, St.Peter's, the city centre, Park Lane, the University, Millfield, Pallion and South Hylton. There are plans to open up new Metro lines in and around Sunderland too, which could make new areas of the city attractive for investment.
Although an industrial city, Sunderland also has a growing reputation for its theatres, museums and galleries, arts and cultural scene. Some of the area's best beaches are also in Sunderland's northern suburbs.
Sunderland is a student city, so student property investors may want to explore the opportunities for student accommodation. The University of Sunderland has around 20,000 students and has recently expanded by setting up a new medical school.
The University of Sunderland has two campuses: City Campus Sunderland and The Sir Tom Cowie Campus at St Peter's. Sunderland students live all around the city but popular student areas for living in Sunderland include the city centre, Millfield, Pallion and Ashbrooke.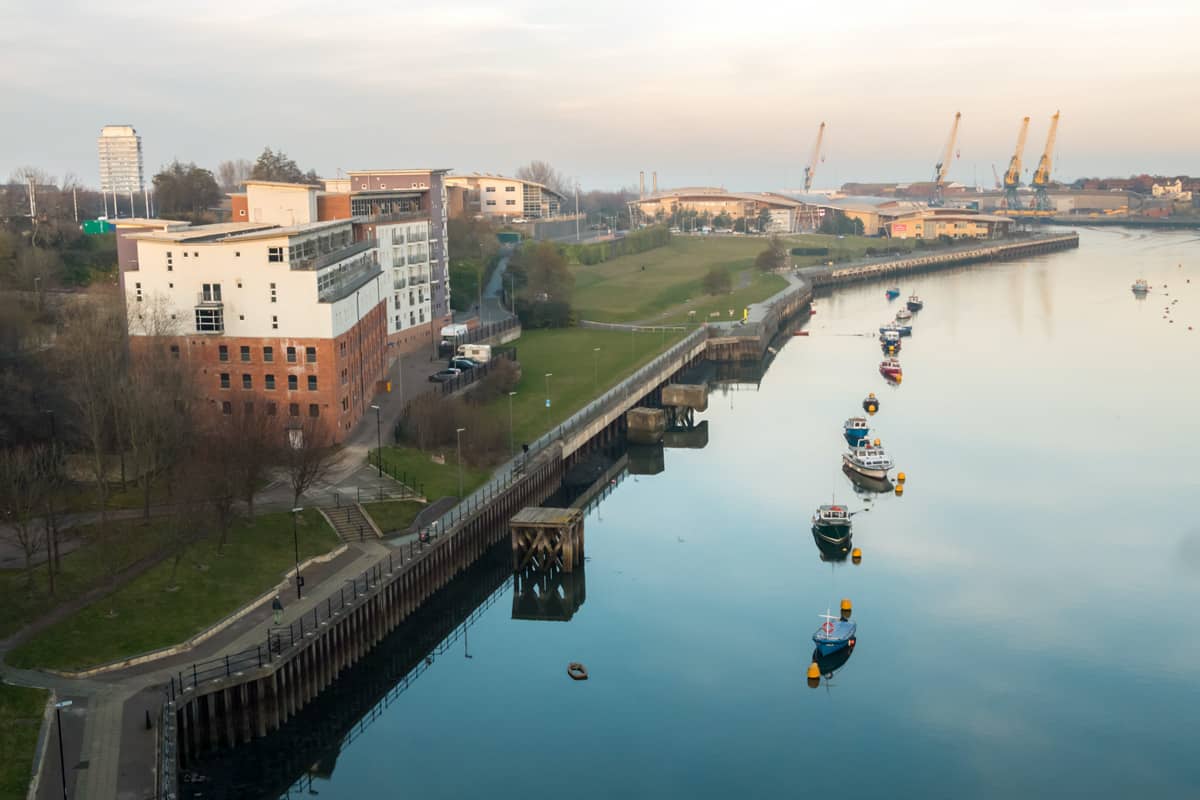 Property Values in Sunderland
Sunderland house prices generally are some of the lowest in the UK. In fact this press report claims that parts of Sunderland have some of the cheapest streets for house prices in the entire UK, alongside Liverpool.
HM Land Registry says that the average house price in Sunderland is currently around £121,000. Zoopla and Rightmove show that it is possible to buy an investment property in Sunderland from around £38,000.
Sunderland property investors have seen strong price growth in the past. HM Land Registry say that prices here rose 5.8% in the year up to March.
Rental Demand in Sunderland
Sunderland's buy-to-let market mainly offers landlords opportunities to let to local residents, people coming to work in the area and students.
Home.co.uk's Sunderland Market Rent Summary suggests that the average rent Sunderland landlords can earn is currently £568 per month. It says landlords can expect to earn an average of £415 PCM for a one-bed property, £539 PCM for a two-bed property and £571 PCM for a three-bed property. A four-bed property in Sunderland will earn an average of £700 PCM in rent and a five-bed £863 PCM.
Although Sunderland property prices and Sunderland rents are much lower than the national average these two factors combine to make some excellent rental yields possible in parts of the city. According to Liveyield, property letting yields in the Sunderland area are the highest in the northeast at around 5.7% on average. Liveyield also reports that rental yields in the Sunderland SR1 postcode can area can reach a very healthy 7.6%.
Investors who are interested in buying or setting up a Sunderland HMO or house in multiple occupation can find information about this from Sunderland City Council here. The city council has an Article 4 direction covering the Barnes, Hendon, Millfield, St. Michael's and St. Peter's wards of the city. This means planning permission is needed to set up a new HMO.
Property Investment in Sunderland
Here's our guide to buy to let in and around Sunderland:
Sunderland City Centre
Population: 15,000
Average House Price: £70,000 - £100,000
While Sunderland has a fairly small city centre it has become more popular for city living in recent years thanks to a number of regeneration projects. More new homes are being planned around the city centre, including at Sunderland Riverside, too.
Sunderland city centre is generally a good value property area and investors can choose from contemporary and older apartment blocks and traditional terraces. Investors in Sunderland will also find single storey terraced bungalows which are unique to the area and which are known locally as cottages.
Yields in Sunderland city centre, within the Sunderland SR1 postcode area, are up to as much as 7.6%.
North Sunderland Suburbs
Population: 48,200
Average House Price: £90,000 - £180,000
North Sunderland suburbs, across the River Wear from the city centre, include Monkwearmouth, Roker, Seaburn, Fulwell, Carley Hill, the separate village of Whitburn in South Tyneside borough, Witherwack, Southwick, Hylton Red House, Downhill, Town End Farm, Hylton Castle and Castletown.
North Sunderland offers good access to the city centre and also good access to Newcastle upon Tyne by road and on the Tyne and Wear Metro. Roker, Fulwell and Seaburn are particularly popular residential areas as they are close by the coast of Whitburn Bay and its beaches. The suburbs in the north west are good value areas and offer easy access to the Nissan factory and other employment sites.
Yields here, covered by the SR5 and SR6 postcode areas, range from 3.7% to 6.1%.
South Sunderland Suburbs
Population: 152,000
Average House Price: £90,000 - £150,000
South Sunderland suburbs are those south of the River Wear stretching out from the city centre. They include Pallion, Ford Estate, Thornhill, Hendon, Ashbrooke, Hylton Lane, Pennywell, Humbledon Hill, Plains Farm, Grangetown, Wearside, Farringdon, Thorney Close, Silksworth, Ryhope, Doxford Park and the Herringtons which include New Herrington, Middle Herrington, East Herrington and West Herrington.
The University of Sunderland's City Campus and the Sunderland Royal Hospital are just to the west of the city centre, adding to the demand for rented accommodation here. South Sunderland suburbs offer good access to the A19 road and employment in the city centre as well as at Doxford Business Park.
Particularly popular residential areas include Ashbrooke and High Barnes which are close to the city centre. Further south Ryhope, Doxford Park and also the Herringtons are family orientated suburban areas. Investors interested in cheap Sunderland property might consider the large estates around Pennywell, Ford Estate and Hylton Lane.
Yields here, covered by the SR2, SR3 and SR4 postcode areas, range from 4.4% to 5.2%.
Other Areas to Consider
Investors who are interested in Sunderland property investments might also look at nearby locations which are separate towns but still part of the City of Sunderland local authority area. Washington has a population of 67,000 and is right on the A1(M) motorway offering good access to Newcastle, Gateshead, Sunderland and further afield. It has good value property and buy to let investors in Washington (Newcastle NE37 and NE38 postcode areas) might earn a steady 5% yield.
Houghton le Spring is a one-time mining town to the south west of Sunderland itself. It is close to the A19 and A1(M) so is popular with those who work in Sunderland or Durham or other places around the north east. Houghton le Spring is also a good value property area and yields in the area (Durham DH4 and DH5 postcodes) are around 5.4%.
About Our Data
Note: Population estimates are based on information provided by Localstats. Current average asking prices are taken from HM Land Registry data and Zoopla. Buy to let yields by postcode are taken from Liveyield.