Areas of Swansea: Property Investment Buy-to-Let Hotspots

by Property Investments UK

The Property Investments UK editorial team have been researching and writing about the UK's property market for more than a decade.
A 'sleeping giant' might be a very good way to describe Swansea as a property investment opportunity! Swansea is a city that many property investors overlook, probably because they don't know much about it. But Swansea has some of the cheapest property of any UK city, some ambitious plans for the future and an economy that's poised for greatness. Here we'll look at what this sleeping giant has to offer property investors.
Why Invest in Swansea?
Swansea (or Abertawe in Welsh) is Wales' second-largest city. The City and County of Swansea area, as it's known, has a population of around 237,800 (mid-year estimate 2021) – that's 8% of the whole population of Wales.
Swansea was originally a port and heavy industrial city but these traditional industries declined in the 80s. Today the main Swansea industries are mostly in the service sector such as professional and financial services, technology, communications, life sciences, marine industries, creative industries, health, education and public administration. One of the biggest single employers here is the Driver and Vehicle Licensing Agency which employs around 6,000 people.
Regeneration is always good for property investment and in recent years Swansea has regenerated itself as a new, modern city. The Maritime Quarter and Swansea Marina have given Swansea a smart waterfront area that people want to live in, work in and visit.
Swansea has a lot of regeneration projects underway as well. These include the Copr Bay development, which is seeing 1 billion being invested across the city and Swansea Central North, which is a development including offices, leisure and residential which will link the city centre to the Copr Bay arena and waterfront.
Although plans for a tidal lagoon at Swansea Bay were dropped when the developer lost a planning appeal, the £1.7bn Blue Eden project looks set to go ahead. This will see a 9.5km long breakwater with floating solar panels and will be a breakthrough in renewable energy as well as creating a lot of jobs.
Another thing most property investors don't know about Swansea is that it is growing fast as a student city – all good news for student property investors. This report says that in 2021 students contributed £869.26m to Swansea's economy.
Swansea University in 2023 has around 20,415 students with campuses at Singleton Park and the Bay Campus at Jersey Marine. The University of Wales Trinity Saint David has around 10,000 students and a new SA1 Waterfront campus. Popular areas for Swansea student houses include Brynmill, Uplands, Sketty and Mount Pleasant.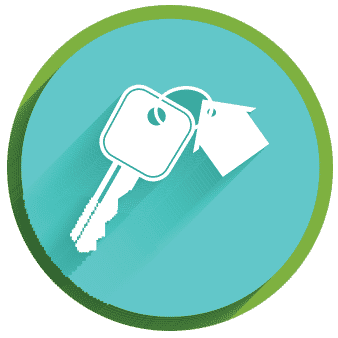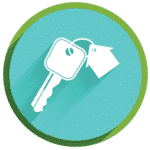 Access our selection of exclusive, high-yielding, off-market property deals and a personal consultant to guide you through your options.
Amenities
Swansea has all the city amenities you would expect, with shopping, bars and eateries aplenty. It also has plenty of cultural amenities including the Grand Theatre, Glyn Vivian Art Gallery, National Maritime Museum and the Dylan Thomas Centre – poet Dylan Thomas is Swansea's most famous son.
As well as access to the Welsh mountains and countryside Swansea is one of the few cities to have a beach – a very impressive five-mile beach.
Just to the west of Swansea, the Gower Area of Outstanding Natural Beauty offers magnificent scenery, more beaches and even surfing. It's a tourist hotspot and appeals to property investors who want to get into holiday letting and Airbnb short-term letting.
Property Values in Swansea
Swansea is one of the cheaper parts of the UK for property investment. According to HM Land Registry, the average house price in Swansea is £147,777.  Look on property portals like Rightmove and Zoopla though and you'll find you can buy flats and houses in Swansea from just over £50,000.
Like much of Wales other than Cardiff Swansea is a place which benefits from 'steady-as-she-goes' rather than spectacular, property prices rises – so good for long term investors who are willing to hold on to their property portfolio. This local newspaper report says that Swansea property prices are rising around 2-2.5% at the moment.
Rental Demand in Swansea
Swansea scores well on rental yields. Totally Money's Buy To Let Rental Yield figures say four Swansea postcodes are in the 'top ten' best rental yields in Wales – SA1 with 5.97% yield, SA31 with 5.48% yield, SA5 with 5.21% yield and SA6 with 4.03% yield.
Shared houses or HMOs can be a good buy to let investment in Swansea and often offer high yields. These can be either let to students or the general letting market. Here's more information from Swansea Council about the licences you'll need for this.
Property investors wanting to buy to let anywhere in Wales need to know about the Rent Smart Wales scheme. Landlords need to apply and register and take a training course, either in person or online.
Property Investment in Swansea
Here are a few pointers on the different areas of Swansea for property investors.
City Centre & Maritime Quarter
Population: 12,000
Average House Price: £188,650
Swansea city centre is popular for city living and in particular, is becoming more and more popular for student accommodation. Most properties are flats in older or new build blocks with some townhouses. But the real draw for Swansea city living is the Maritime Quarter which offers a range of properties from affordable homes to swish penthouse apartments. It offers landlords lots of buy-to-let opportunities.
Yields in SA1 are up to about 6%.
South & West Swansea
Population: 65,500
Average House Price: £177,000-£430,000
The districts south and west of the city tend to be Swansea's favourite residential areas and are ever popular with both buyers and buy to let investors. These areas offer good access both to Swansea city centre and the Gower.
Prices tend to be at the Swansea average or above with prices normally rising with distance from the city. Closer areas like Sketty, Uplands and Brynmill offer lots of Victorian and Edwardian properties offering good value. Further out places like Oystermouth, Bishopston and Mumbles tend to be more upmarket.
On average yields in SA2 are around 4%.
North Swansea
Population: 86,000
Average House Price: £125,000-£150,00
North Swansea benefits from close proximity to the M4 and a number of business parks providing employment. Areas in north Swansea include Fforestfach, Llandore, Morfa, Bon-y-Maen, Mynydd-Bach, Morriston and the separate town of Gorseinon. It is generally a mid-lower priced part of the city. Property types include older terraces and a number of large housing estates offering good value to buy to let investments.
Yields are around this area, in SA5, SA6 and SA7, are about 4%-5.2%.
Gower Peninsula
Population: 7,200
Average House Price: £250,000-£500,000
Gower is a prime residential area for affluent Swansea commuters, as well as a tourist and visitor hotspot. That makes it the most expensive area with prices well above the Swansea average, although still much lower than much of the UK.
Yields are around 3% across the SA3 area, although a holiday letting or Airbnb type rental could probably return much more.
Other Areas To Consider
As well as the city itself, some of the areas around Swansea offer good value property and easy access into the city. Here are some other areas to consider:
Llanelli
Population: 49,500
Average House Price: £155,800
The town of Llanelli is a Swansea commuter spot but has local employment of its own. Swansea is 20 minutes away by road and 15 minutes by train.
Yields are around 3%-4% in SA14 and SA15.
Neath
Population: 19,200
Average House Price: £162,000
The historic small town of Neath is around 20 minutes by road and as little as 10 minutes by train from Swansea.
Yields are around 4% in SA11.
Port Talbot
Population: 35,600
Average House Price: £146,000
The industrial town of Port Talbot is 17 minutes by train or 15-25 minutes by road from Swansea. Its main employer is the huge Tata Port Talbot Steelworks. Port Talbot is a cheap property hotspot.
Yields are around 4% across SA12 and SA13.