Areas of Leicester: Buy-to-Let Property Investment Hotspots

by Property Investments UK

The Property Investments UK editorial team have been researching and writing about the UK's property market for more than a decade.
Well done! You already knew that Leicester is in the Midlands. But did you know that Leicester is 'in the middle' in property terms too? That's because Leicester has below-average property prices – more like the north of England – but it's far enough south to benefit from the more buoyant economy of the south-east of England.
Why Invest in Leicester?
Leicester is a fast-growing part of the country, which bodes really well for property investors. The current (2023) metro area population is around 566,000, which is an increase of 0.71% from 2022. The UN predicts that this number will rise to 506,000 by 2030.
Leicester has an industrial past, best known as a manufacturing centre for footwear, hosiery and textiles... it used to be said that Leicester clothes the world. Today it has a strong, modern economy based on light manufacturing, services and distribution – so good news for employment numbers and the property market.
Leicester is home to some of the UK's biggest employers including Next, Sytner Group, Dunelm and Walkers who – and here's a little-known fact for you – operate the largest crisp factory in the world!
According to this year's (2023) Good Growth for Cities Index it is also the best city in the East Midlands in which to work and live. The report takes into consideration five top factors, namely income distribution, income, safety, work-life balance and jobs.
More good news for the property market is that the University Hospitals of Leicester NHS Trust is one of the biggest and busiest NHS Trusts in the country, employing 15,000 people.
As you might expect, Leicester is a popular student city – it is apparently one of the UK's top 3 student cities so the student accommodation market is strong. The University of Leicester has around 17,000 students. De Montfort University or DMU has around 22,000.
Both Leicester universities have campuses on the fringe of the city centre with many student accommodation blocks here. Popular areas for privately rented student accommodation include Clarendon Park/Knighton, Stoneygate, North Evington/Evington, Highfields, Aylestone Park/Knighton Fields, Oadby, West End plus the city centre itself.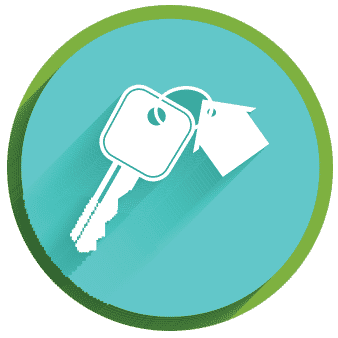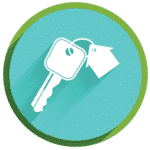 Access our selection of exclusive, high-yielding, off-market property deals and a personal consultant to guide you through your options.
Amenities
Leicester has all the big city shops, restaurants and cultural sights you would expect of a major city. But there's also a strong visitor economy. Few people realise Leicester is a historic Roman city dating back to AD47. It's also the resting place of Richard III.
Leicester is also a city where the rugby club Leicester Tigers is as famous as its football club Leicester City FC. Leicester is the place where you can have an out-of-this-world experience too – the city is the home of the National Space Centre.
Leicester is famous for its Golden Mile, a stretch of Belgrave Road lined with Asian restaurants, jewellers and fashion boutiques. The Diwali celebrations here are said to be the largest in the world outside India.
As befits its middle of England location Leicester has great transport links, being right on the M1, M69 and A46. Birmingham can be reached by train in 47 minutes and London in around an hour.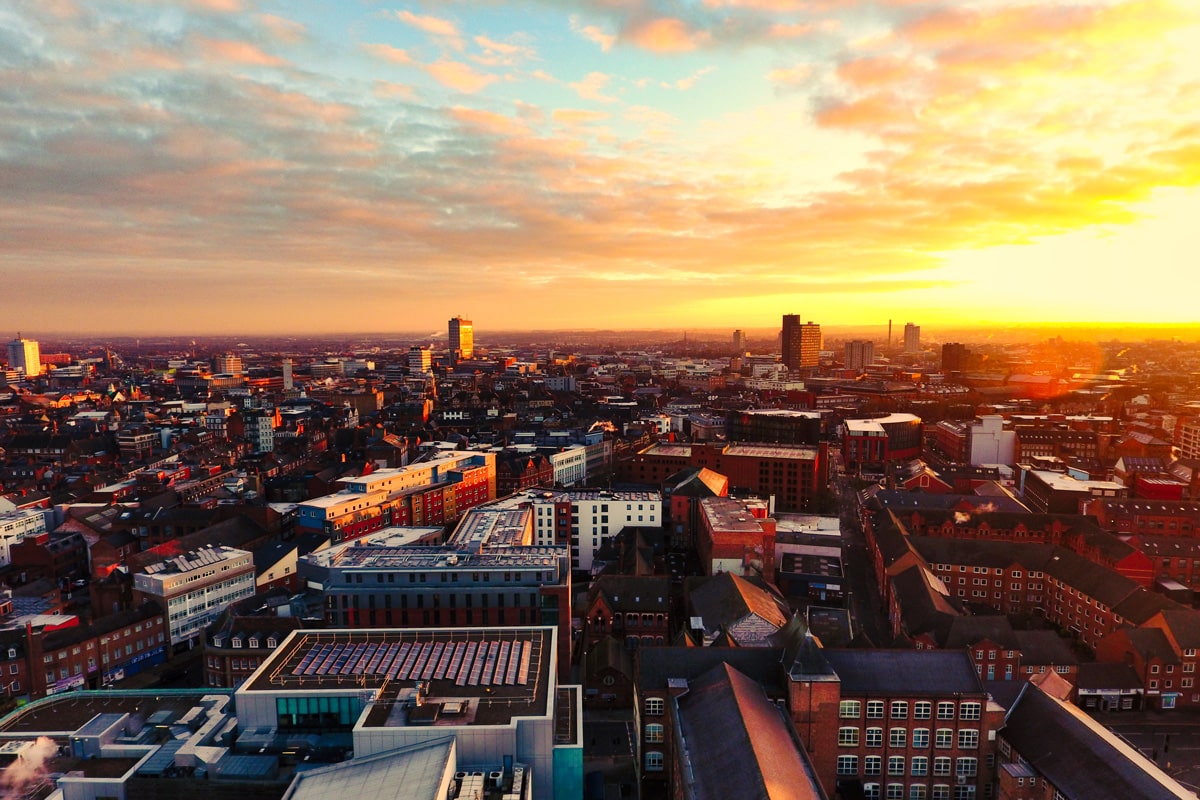 Property Values
Leicester property prices are well below the UK average. According to Rightmove, the average house price in Leicester is now £280,012, compared to £285,00 nationwide. Leicester prices seem to be on the up though. Again Rightmove says Leicester prices have risen 5% over the last year.
Look on property portals like Rightmove and Zoopla and you'll find Leicester property prices start from around £50,000.
Leicester Population Growth
This interactive line chart visually represents the population growth of the Leicester Urban Area from 1995 to 2035, with actual data up to 2023 and projected growth from 2023 onwards.
Source: World Population Review
Rental Demand
There's a huge shortage of homes to rent or buy in Leicester, which bodes well for property investors.
Leicester City Council received a mandate to construct 39,400 new residences from 2020 to 2036 following the UK Government's announcement that the 20 largest cities in England must augment their new housing supply goals by 35%. However, less than two years into this timeframe, the city has stated it lacks the space to accommodate all the new constructions.
Consequently, the city's targets have been reduced by 18,700 units, which are now distributed among the districts in Leicestershire.
Leicester offers an annual rental growth of 3.02% with accelerating growth year on year and an average rental yield of a modest 4.19% coupled with average house price growth of 6.28% – giving a total yield of a 'whopping' 10.47%.
Landlord Licensing
If you're looking to invest in shared accommodation or HMO investment Leicester City Council has an Article 4 Direction. This means that in some areas of the city, planning permission is needed to change the use of a property to an HMO.
Leicester also has a selective licensing scheme in three areas in the city. This is where landlords need their rental properties to meet certain criteria and they will need to commit to standards with regard to management, according to the terms of a license.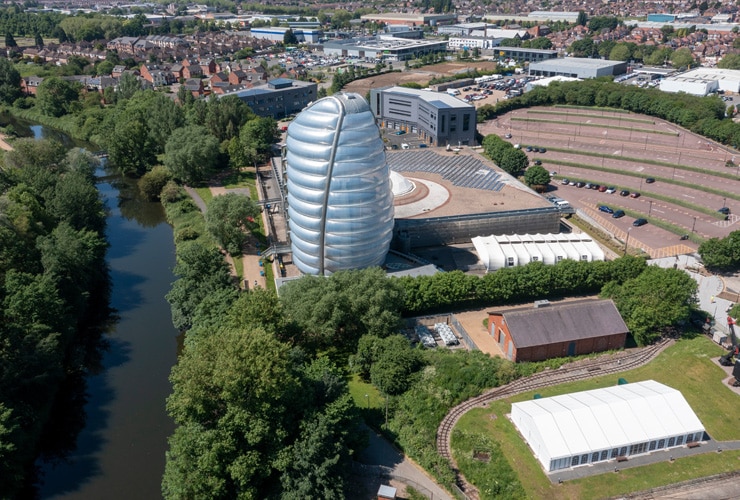 Property Investment in Leicester
The good news is that the Leicester property market is fairly easy to read. Generally, with a few exceptions, the cheaper houses are in the inner city areas, the suburbs have mid-market estate housing, while the fringes have desirable and more expensive commuter villages.
Worth knowing for property investors is that the area is divided between Leicester City and Leicestershire County for administrative purposes. This can affect council tax and the all-important school catchment areas. As well as the City of Leicester, Leicester area property can be located in the boroughs of Charnwood, Blaby, Harborough or Oadby & Wigston.
Here are a few pointers on the different areas of Leicester for property investors:
The City Centre
Population: 8,500
Average House Price: £180,300
Leicester has a small but well-established city living market with city living flats, some in a desirable waterside setting. City living could become a lot more popular here too. A huge regeneration scheme is underway plus a £500m five-year plan has recently been announced to build up to 3,000 more city living flats in the centre.
Interestingly the city centre currently has some of the cheapest property. That also means that in the LE1 postcode areas investors could expect a healthy 5% yield.
The Western Suburbs
Population: 98,000
Average House Price: £200,000-£290,000
The west side of Leicester is close to the M1 making it especially good for those who need motorway access. There are also large business parks close by providing lots of jobs. It's an area which most appeals to families with suburbs including Glenfield, Thorpe Astley, Braunstone Town and Braunstone estate itself, a large post-war social housing estate.
Investors might expect yields here of 4% based on LE3, but less in LE19 with 3%.
North and North East Leicester
Population: 125,000
Average House Price: £200,000-£260,000
North and northeast Leicester contain a mix of property types, from cheap to pricey, so there are opportunities to be had here for property investors whatever their budget. It has inner-city suburbs including Highfields and St. Matthews, some of which are quite deprived. Beaumont Leys is a vast housing estate with its own large shopping centre and is made up of several districts. Further out Thurmaston and Birstall are mid-priced residential areas while Groby and Anstey are popular villagey locations with great access to the city and M1.
Property investors could expect a yield of 3% based on LE5 and 4% based on LE4.
The Southern Suburbs
Population: 95,000
Average House Price: £260,000-£330,000
South Leicester, stretching out along London Road and Harborough Road, is probably Leicester's most popular residential area with some of its smartest districts. Closer to the city places like Clarendon Park, Knighton and Stoneygate appeal to professionals – and also have a student market. Further out places like Wigston and Oadby are on the fringes of the Leicestershire countryside and are mid-upper priced areas that appeal to family buyers and tenants.
Yields based on the LE2 area are around 4% but a little further out in LE18 3% is more likely.