Areas of Beflast: Buy-to-Let Property Investment Hotspots
Belfast is the largest city in Northern Ireland but does it have the most property investment opportunities? Here we'll look at where are the best areas of Belfast to invest in buy-to-let.
Why Invest in Belfast?
Belfast is the capital city of Northern Ireland. The city of Belfast has a population of around 343,000. It is located on the River Lagan and Belfast Lough leading out into the Irish Sea.
Local services in the city are provided by Belfast City Council. Belfast is part of the Belfast Metropolitan Area or Greater Belfast which has a population of around 570,000. As well as Belfast the Belfast Metropolitan area stretches out into the Antrim & Newtownabbey, Ards & North Down, Lisburn & Castlereagh and Mid & East Antrim local authority areas.
The Northern Ireland Assembly sits at Stormont in Belfast.
Belfast was traditionally an industrial city based on major industries including linen production and shipbuilding. Belfast's shipyards are most famous for building the RMS Titanic. The Harland & Wolff shipyard's famous Samson and Goliath cranes are a feature of the Belfast skyline.
Industries that are important to the Belfast economy today, according to Invest in Belfast, include advanced engineering, creative and digital, financial and professional, hospitality and tourism, life and health sciences and technology. Belfast Harbour is Northern Ireland's principal maritime gateway and logistics hub, serving the Northern Ireland economy and also that of the Republic of Ireland.
The period known as The Troubles or Northern Ireland Conflict hit the economy in Northern Ireland. In recent years, Belfast has benefitted from a fast-growing economy and this has helped to boost the property market in the city. According to Invest in Belfast, the city is ranked as a top-five mid-sized city of the future.
Belfast has good travel connections across the country and to the rest of Europe. The A1 and the M1 and M2 motorways provide good connections to other parts of Northern Ireland. Translink NI Railways has services to Bangor, Larne Harbour, Coleraine and Londonderry, and Portadown and Newry. The Enterprise Train links Dublin in the Republic of Ireland. Belfast airports include George Best Belfast City Airport close to the city centre and Belfast International Airport further out. There are key passenger and freight ferry services to Cairnryan, Birkenhead and the Isle of Man.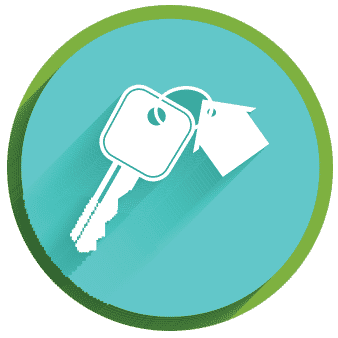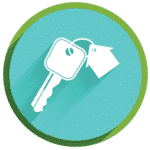 Access our selection of exclusive, high-yielding, off-market property deals and a personal consultant to guide you through your options.
Belfast has benefitted from major regeneration over the last couple of decades designed to make it more attractive as a place to live, work, locate a business and visit and which has helped boost the Belfast property market. Key developments which have transformed the city include Victoria Square, the Cathedral Quarter, the Titanic Quarter and the Laganside with the Odyssey complex and the Waterfront Hall concert, exhibition and conference venue. Belfast City Council has more regeneration plans aimed at reimagining many of the districts within the city.
Belfast has a growing visitor economy and it is also a base for tourists visiting other tourist sights in Northern Ireland. It's estimated that Belfast receives 9.5 million tourist visits a year and visitors spend around £417 million a year and support 22,000 jobs in the sector. A few of Belfast's attractions include the Titanic Belfast, the Titanic Slipways, the Botanic Gardens, Belfast Zoo, Belfast Castle, the Ulster Museum, Crumlin Road Gaol, the Stormont Estate and the fashionable Linen Quarter which is particularly known for its social scene.
Belfast is a major student city and so has a student property market. Queen's University Belfast or QUB has around 25,000 students. The Queen's University Campus is located to the south of Belfast city centre. Ulster University has around 27,000 students. The university's Belfast campus is in the Cathedral Quarter and it also has other campuses across Northern Ireland at Coleraine, Jordanstown and Magee.
Areas of Belfast popular for student property investment are mainly those within easy walking or public transport distance of campus. Queen's University say the most popular student accommodation areas include The Holylands, Lisburn Road, Ormeau Road, Stranmillis Road and Botanic Avenue.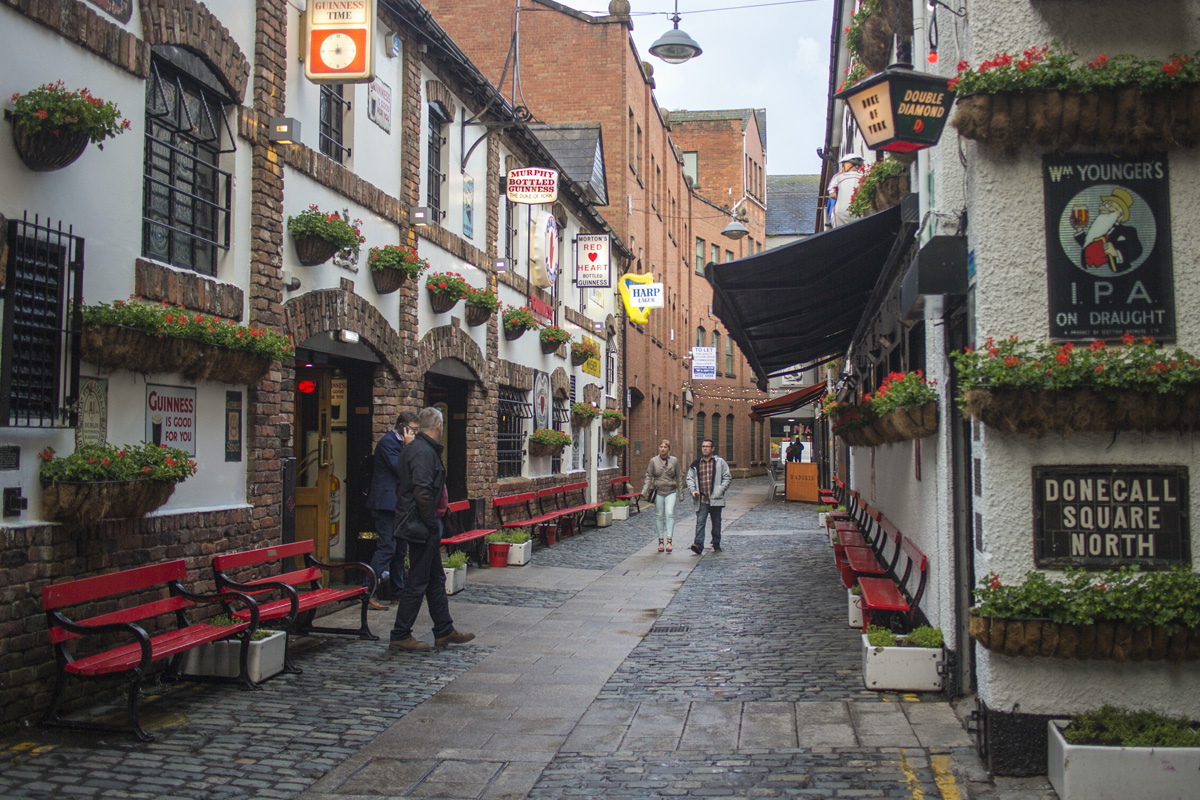 Property Values in Belfast
Northern Ireland is generally a good value property location compared to other places, even though Northern Ireland property prices have risen strongly of late.
The average price for a house in Northern Ireland is £153,449 and ranges from £134,091 in Armagh City, Banbridge and Craigavon to £180,067 in Lisburn and Castlereagh according to the current Northern Ireland House Price Index.
The average Belfast property price is below the Northern Ireland average at £145,337 according to the Index.
It is possible to find even cheaper property in Belfast however. Zoopla listings show that it is possible to buy a buy to let in Belfast starting at around £75,000.
A recent report, the Royal Institution of Chartered Surveyors (RICS) and Ulster Bank Residential Market Survey, suggests Northern Ireland house prices are set for more rises as demand outstrips supply.
Rental Demand in Belfast
The Belfast buy to let market offers opportunities to buy to let to local residents and those who come to work in Belfast from around Northern Ireland and further afield. Belfast also has a student letting market. Some parts of the city also have a demand for tourist accommodation.
The Belfast Market Rent Summary produced by Home.co.uk suggests that the average rent in Belfast is £926 per month at the moment. Landlords in Belfast could expect to earn an average of £877 PCM for a one-bed property, £815 PCM for a two-bed property, £928 PCM for a three-bed property and £1,336 PCM for a four-bed property in Belfast.
A recent report says that Belfast is amongst the top 20 best locations for rental yield. The report adds that Belfast has the best rental yields in Northern Ireland and that Belfast property investors can expect around a 6.1% yield on average. Figures from Liveyield suggest letting yields over 10% are possible in parts of Belfast.
Property investors who are interested in buying or setting up a shared house or house in multiple occupation (HMO) will need a licence. Previously HMO licences here were issued by the NI Housing Executive but now they are handled by the relevant local council. More information about HMO licences in Belfast can be obtained from Belfast City Council, here.
HMO investors in Belfast also need planning permission for a new HMO in the city.
Parts of the Belfast commuter area fall within other local authorities areas. You can find out which local authority covers any particular part of Belfast, here.
Northern Ireland has a Landlord Registration Scheme. All landlords who let properties under a private tenancy in Northern Ireland must register. You must provide accurate and up to date information about yourself and your properties.
Investors who wish to offer holiday accommodation in Northern Ireland may need a certificate from Tourism NI.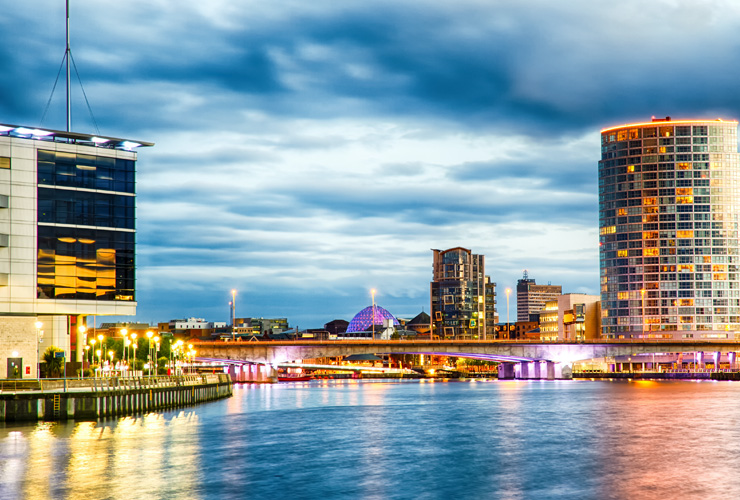 Property Investment in Belfast
Population: 343,000 approximately
Average House Price: £145,337
Belfast offers a wide range of property investment opportunities including flats and apartments, traditional terraced houses, semi-detached and detached family houses and student property.
Belfast is mainly covered by the Belfast BT1-17 postcode areas. Here we'll look at where the best areas of Belfast are for buy to let yields.
Belfast city centre is covered by the BT1 and BT2 postcode areas. To the east BT3 is the Belfast Harbour Estate where many jobs are located. Flats in this area can offer a yield of between 2% and 3.9% according to Liveyield.
Belfast BT4 covers Belmont, Sydenham and Stormont.
Belfast BT5 covers part of Ballyhackamore and Braniel, Castlereagh, Clarawood, Crossnacrevy, Gilnahirk and Knock. Ballyhackamore (or Ballyhack as it is often known) has been reported by The Sunday Times as one of Belfast's best residential locations.
The BT6 area covers Castlereagh, Cregagh, Knockbreda and Woodstock. Castlereagh is a higher-price residential area.
BT7 covers the Botanic, Ormeau and University areas. They're popular with young people and young families as well as students. Student lets traditionally offer higher yields than family lets.
BT8 includes Carryduff, Four Winds, Knockbreda and Newtownbreda. Yields here can be up to 5.6% according to Liveyield.
BT9 covers Lisburn Road, Malone, Stranmillis and Taughmonagh.
Belfast BT10 covers Finaghy. Yields here range between 1.8% and 11% according to Liveyield, with typical yields around 4%.
BT11 includes Andersonstown, Ladybrook, Lenadoon, Suffolk and Turf Lodge. BT11 is one of the best yielding areas of Belfast according to Liveyield figures. BT11 can offer typical yields around 5% up to as much as 9.2%.
Belfast BT12 covers the Falls Road, Sandy Row and The Village. High yields are possible in this area according to Liveyield figures. Properties in BT12 offer a minimum yield of 3% and a maximum yield of 12.2%.
The BT13 area of the city includes Ballygomartin, Clonard, Glencairn, Highfield, the Shankill Road, Springmartin and Woodvale.
BT14 covers Ardoyne, Ballysillan, the Crumlin Road and Upper Ballysillan. Properties in BT14 offer a minimum yield of 2.9% and a maximum yield of 12.2% with average yields around 6%-7%.
BT15 covers Antrim Road, New Lodge, Sailortown and York Road. Letting yields in BT15 range from 3.7% to 11% with average yields around 6% according to Liveyield.
BT16 covers Dundonald. BT16 offers a wide range of yields from as little as 1.1% to 12.4% according to Liveyield. Their figures suggest investors here can find average yields around 6%-7%.
The BT17 postcode area covers districts in the west of the city and out towards the separate small city of Lisburn. Areas include Derriaghy, Dunmurry, Hannahstown, Lagmore, Poleglass, Seymour Hill and Twinbrook. Liveyield says that yields in BT17 range between around 2% and 8.8%.
About Our Data
Note: Population estimates are based on information provided by Localstats. Current average asking prices are taken from HM Land Registry data and Zoopla. Buy-to-let yields by postcode are taken from Property.xyz.