Areas of Stoke-on-Trent: Property Investment and Buy-to-Let Hotspots
Stoke-on-Trent is a unique kind of place. For starters it's not just one town – it's six towns, all rolled into one... offering multiple opportunities for property investors. If that wasn't enough Stoke-on-Trent is also one of the cheapest places to invest in property in Britain.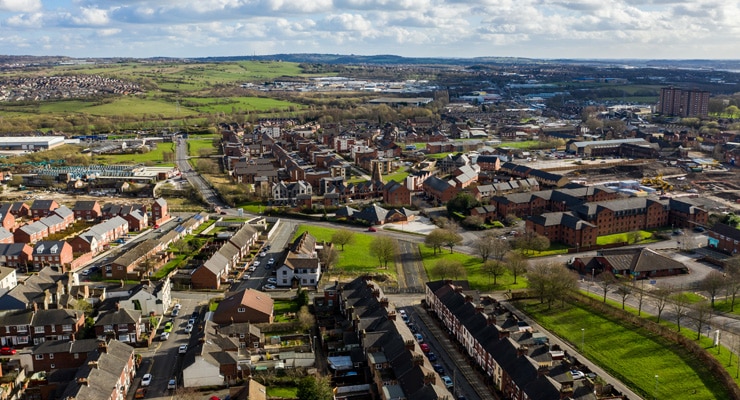 Why Invest in Stoke-on-Trent?
The City of Stoke-on-Trent in Staffordshire – normally just known as Stoke – has a population of around 260,000. People from Stoke are known as Stokies or Potters.
Stoke-on-Trent even has its own unique Stokie language you just won't find anywhere else. Here's what 'duck' and 'shug' and other local Stokie words you might be called mean.
The six separate towns that make up the City of Stoke-on-Trent are Stoke, Hanley, Burslem, Tunstall, Longton and Fenton. Stoke is the main administrative centre of the city, with the main railway station, hospital, university and civic centre. Hanley is the main commercial centre with all the shops, leisure and cultural amenities.
Stoke's original industries were mining, steel and the design and manufacture of pottery. Stoke is world-famous as the World Capital of Ceramics and is still widely known as The Potteries.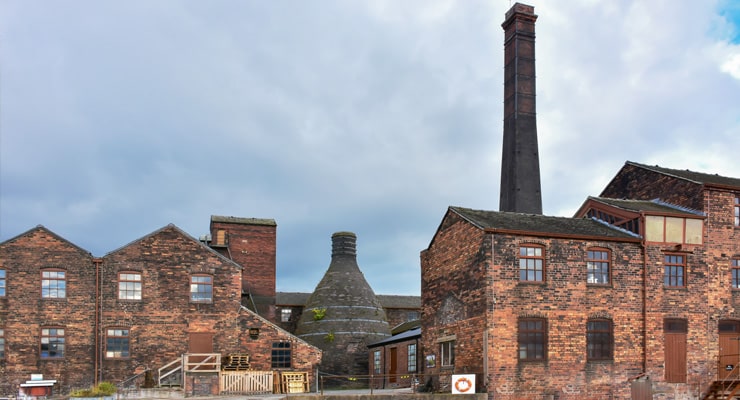 Famous names like Royal Doulton, Wedgwood, Dudson, Spode and Minton all originated from Stoke.
Stoke's heavy industries are now long gone. Today, although there's still a pottery industry here, local industries and employment are mainly in light manufacturing and services. Local employers include Bet365 in Etruria which employs 2,000 people and Vodafone which employs 1,100. Others include Michelin, Water Plus, Seddon, Churchill China, Don-Bur, Emma Bridgewater, Fuchs Lubricants, KMF Group, Portmeirion and Synectics Solutions.
The University Hospitals of North Midlands NHS Trust is also a major employer, with staff at the Royal Stoke University Hospital and County Hospital in Stafford.
Stoke suffered from decline as its traditional industries died out. But there has been lots of regeneration in recent years. The Make It Stoke-on-Trent organisation works to attract more businesses and investment to the area and boost the economy.
Join our Property Club, TODAY, for FREE, to become part of the Property Investments UK community.
Members get first dibs on exclusive, high-yield, off-market property deals, as soon as they go live, as well as access to all of our content. There might even be a few special promotions for investors, in there as well. >>>> LEARN MORE AND SIGN UP >>>
Stoke's Enterprise Zone, the Ceramic Valley Enterprise Zone, is said to be one of the most successful in the UK. 2,000 new jobs have been created or are in the pipeline and long term there could be 6,700 across six different locations. All great news for property investors.
Smithfield Stoke-on-Trent is a new £150 million office, retail, leisure and residential development designed to give Stoke a real 'big city' feel.
This survey says that Stoke-on-Trent is the sixth-best city in the UK to start a business. Stoke beat Birmingham, Manchester and even London!
Stoke-on-Trent is also a university city, so there are opportunities to buy and rent out student houses here. Staffordshire University has around 15,000 students and the main campus is at Shelton. Keele University is just west of Stoke at Keele near Newcastle-under-Lyme but forms part of Stoke's student community. Keele University has around 10,000 students.
Staffordshire University students live in the Shelton, Hanley and Penkull areas of the city. Keele University students live in Newcastle-under-Lyme, Stoke, Shelton, Knutton and Silverdale.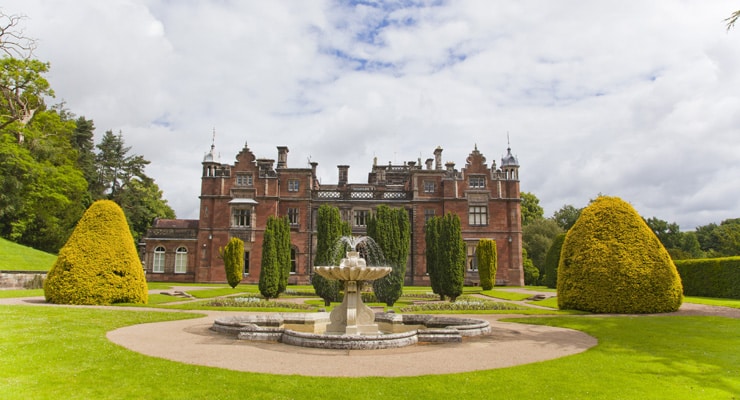 Amenities
Stoke-on-Trent enjoys a well-connected location around halfway between Manchester and Birmingham. It is close to the M6 and A50, while the A500 Queensway or 'D Road' provides good connections around the area.
Stoke is also right on the West Coast Main Line railway. There are over 40 trains a day to London and the journey takes just 123 minutes. The future new HS2 high-speed railway will also have a station at Stoke.
Stoke also has its own tourist industry, with thousands of visitors visiting the area for its pottery museums, factory shops and to cruise on the local canals.
Attractions include the Potteries Museum & Art Gallery, Etruria Museum, World of Wedgwood, Dudson Museum (complete with one of the bottle ovens for which the area is famous), Gladstone Pottery Museum, the Trentham Estate and Trentham Monkey Forest. For theatre lovers, there's the Regent Theatre and New Vic Theatre.
One of Europe's biggest theme parks, Alton Towers, is just 15 miles from Stoke.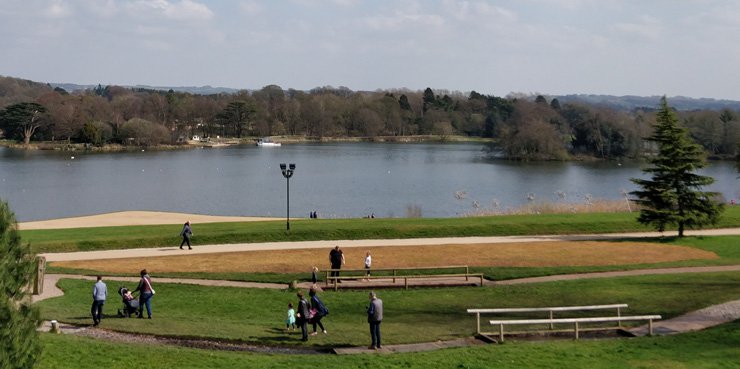 Property Values
A report from Post Office Money says Stoke is one of the most affordable places to buy property in the country.
Official figures tend to prove that Stoke-on-Trent property prices offer investors excellent value for money. According to HM Land Registry, the average house price in Stoke-on-Trent itself is currently £110,038. In nearby Newcastle-under-Lyme prices are slightly higher at £162,666.
You can invest in Stoke-on-Trent property for even less money than that. Search on Zoopla and Rightmove and you should be able to find investment property from around £38,000.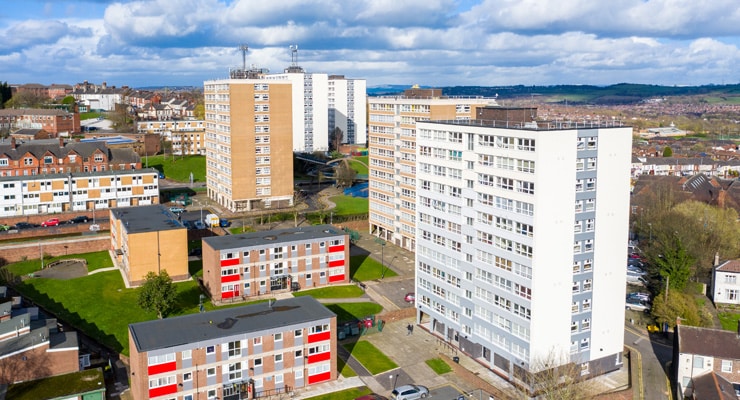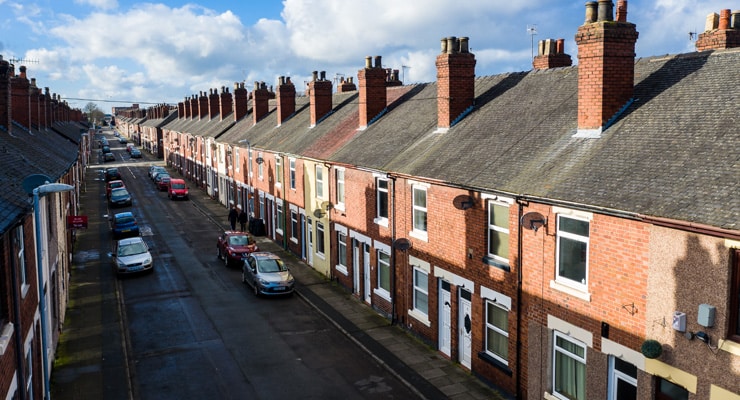 Property Investment in the Stoke-on-Trent Area
Stoke offers a range of property types meaning there are opportunities for all property investors. It's worth remembering though, that although there are many popular residential areas, some parts of Stoke have the highest levels of deprivation in the country. This can explain why there's so much cheap property in some areas.
Here's our investor's guide to some of the different areas in and around Stoke-on-Trent.
Central Districts
Population: 48,200
Average House Price: £90,000 - £120,000
The central districts of Stoke-on-Trent include Hanley and Stoke itself. Stoke is thought of as the official capital of the city overall and the university is here. But the real city centre is Hanley and most of the shops and other cultural and social amenities are in Hanley. (If someone in Stoke says they're going Up Hanley it means they're going into the city centre!)
This part of the city is where most of Stoke's cheap property is located. There are lots of traditional terraced houses, plus larger properties divided into flats or good for house shares. There's also a student accommodation market here.
Yields here, based on the ST1 postcode are 3%, and based on the ST4 postcode are 4%.
Northern Districts
Population: 98,500
Average House Price: £118,000 – £190,000
North of central Stoke suburbs includes the two towns of Burslem and Tunstall plus other areas such as Middleport, Longport, Stanfield, Bradeley, Smallthorne, Little Chell, Chell Heath and Great Chell.
As a general guide, the southern part of this area is inner-city in nature and a lower-priced property area offering bargain property for buy to let investors. Further north the area fringes the Staffordshire Moorlands. It is rural and semi-rural in nature and is popular with commuters.
Yields here based on ST6 are 4%.
Southern Districts
Population: 111,000
Average House Price: £112,000 – £140,000
Southern districts include two of the towns that make up Stoke – Fenton and Longton, plus other districts including Blythe Bridge, Blurton, Wedgwood and Trentham. They all have good city access, as well as access to the A50 and M6.
These districts make up the very heart of Stoke's traditional pottery industry and are partly industrial and partly residential. Areas like Fenton and Longton are lower priced property areas but the suburbs and villages further out are mid-priced residential spots.
Expect yields here of 4% in both ST3 and ST4 areas.
Newcastle-under-Lyme
Population: 129,490
Average House Price: £175,000 – £230,000
Newcastle-under-Lyme is a separate large town just to the west of Stoke. It also includes the town of Kidsgrove to the north and the rural areas of Silverdale, Keele and Audley. Newcastle-under-Lyme isn't part of the City of Stoke-on-Trent and is covered by Newcastle-under-Lyme Borough Council. Keele University is also nearby.
Newcastle-under-Lyme generally is a more popular residential area than Stoke and good for family and professional lets. However, buying property is more expensive here  –about 50% more than Stoke on average. Prices are still well under the national average house price though, so good value for property investors.
Investors here could expect yields, based on the ST5 postcode area, of 5%.