Areas of Wiltshire: Buy-to-Let Property Investment Hotspots
Wiltshire lays claim to be one of England's most beautiful counties. Just under half of Wiltshire is covered by Areas of Outstanding Natural Beauty or AONBs. But is this good looking county looking good for property investors too?
Why Invest in Wiltshire?
Wiltshire covers a large area in 'land' terms, covering an area around 1,300 square miles, but it has a low population for its size. Around 470,000 people live in Wiltshire.
The only sizable towns in Wiltshire are Salisbury and Swindon, where almost half of Wiltshire's population live. The Wiltshire property market is mostly made up of small towns and villages in quiet rural areas. The north-western part of Wiltshire is more densely populated than the rest of the county.
Wiltshire's economy is based mainly around light manufacturing, services and agriculture. Wiltshire's main industries and largest employers are based in or near the largest town Swindon where a number of large national companies are based. The strongest industry sectors here, and those expected to see the most growth, are advanced manufacturing, business, financial and professional services, construction, digi-tech., distribution and logistics and pharmaceutical manufacturing.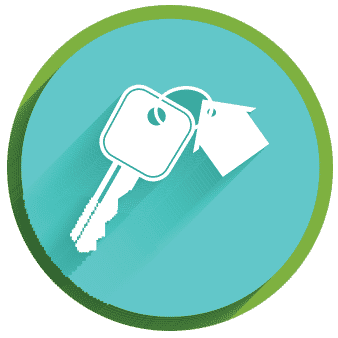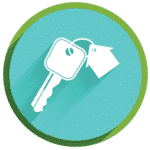 Access our selection of exclusive, high-yielding, off-market property deals and a personal consultant to guide you through your options.
Some parts of Wiltshire have a visitor economy. Wiltshire is home to some of the UK's most popular visitor attractions including Stonehenge which attracts visitors from around the world, Salisbury and Longleat Safari Park. Wiltshire is also known for the vast Salisbury Plain, much of which is used as a military training ground.
Some parts of Wiltshire are popular with commuters to Bath, Bristol or even London. Anywhere with good access to the M4 motorway or A303 main road or with a railway station is most popular with buyers and tenants. Main railway stations in Wiltshire can be found in Bradford on Avon, Chippenham, Melksham, Salisbury, Swindon, Tisbury, Trowbridge, Warminster and Westbury.
Wiltshire is covered by two different local authorities. Wiltshire Council provides services to most of Wiltshire but Swindon is administered by Swindon Borough Council. The county town of Wiltshire is not Salisbury or Swindon but Trowbridge.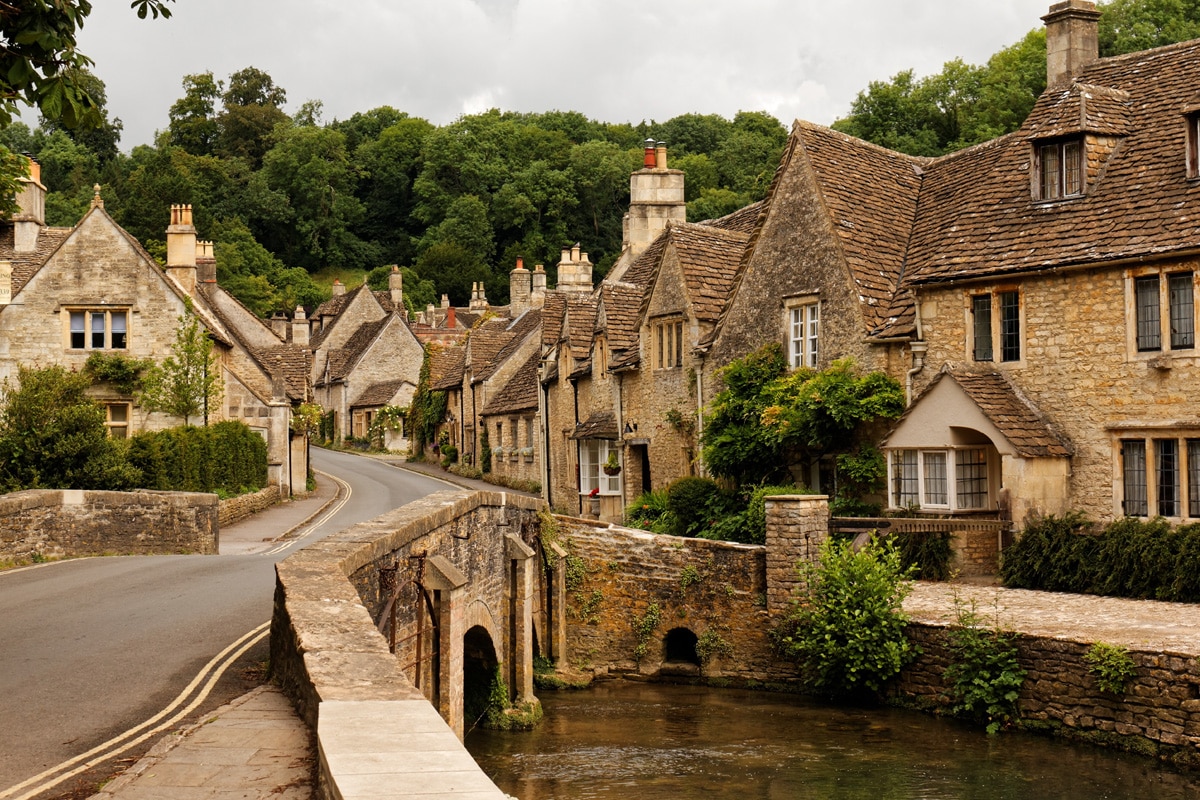 Property Values in Wiltshire
The not so good news for property investors is that Wiltshire is a higher price property location. Many parts of the county have an affluent population and demand from commuters and for second homes, pushes prices high in many areas.
The average house price across Wiltshire overall is currently around £298,000 according to HM Land Registry figures. According to this report, Wiltshire is a hotspot for sales of properties priced at over £1 million.
It's possible to find good value property investments in Wiltshire however. Zoopla suggests you can buy property in Wiltshire starting at around £60,000.
The most expensive urban area to buy in Wiltshire is the city of Salisbury. The cheapest places to invest in property in Wiltshire include Swindon followed by Melksham and Trowbridge. Swindon property prices are still well under the national average house price.
Rental Demand in Wiltshire
Wiltshire offers property investors a buoyant letting market. The main areas of demand for rentals include those moving to the area to work, local residents and those who cannot afford to buy in the more expensive parts of Wiltshire. In many parts of Wiltshire, there is a shortage of affordable property to rent.
Wiltshire can offer strong yields for property investors who buy in the right places. According to property xyz landlords can expect a yield of at least 3.2% across Wiltshire with some areas offering much more.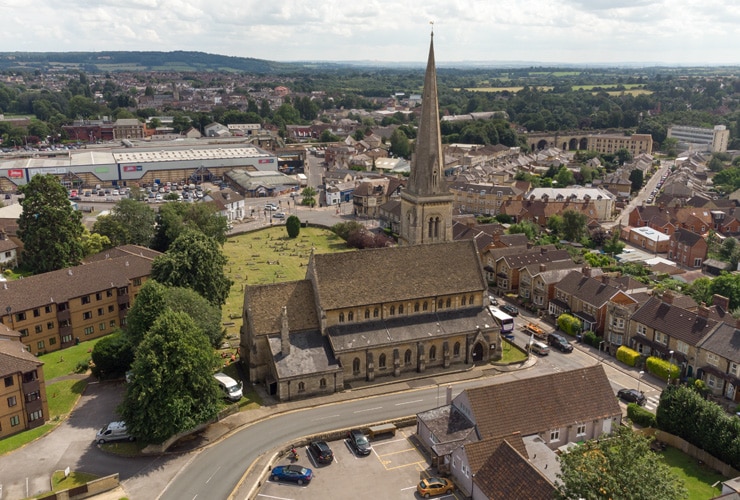 Property Investment in Wiltshire
Here's our guide to property investment in the larger towns of Wiltshire.
Chippenham
Population: 33,200 approximately
Average House Price: £360,000
Chippenham is a market town in North Wiltshire.
Chippenham is a popular place to buy or rent as it is one of the most accessible places in Wiltshire. Chippenham is just four miles from the M4 motorway at junction 17, on the A4 and also has its own station with services to London (twice hourly service), Swindon and Bristol. Chippenham is popular with local residents as well as commuters.
Chippenham is also popular as it is the main service centre for the area with a good range of shops, services and schools. There are also a number of large local companies providing employment including Siemens and Wincanton Plc.
Property investors considering the area might also look at nearby Corsham or Calne. Calne property prices are 20% lower than Chippenham on average.
Statistics provided by the Home.co.uk Market Rent Summary show that the average rent in Chippenham is currently £803 PCM. Gross average rental yields in Chippenham are around 3.2%, according to property xyz.
Devizes
Population: 14,400 approximately
Average House Price: £327,000
Devizes is a market town in north Wiltshire on the edge of the Vale of Pewsey and north of Salisbury Plain. Devizes is the main town for shopping, services and schools for the surrounding area.
Devizes is the HQ for Wiltshire Police who also have an operational HQ at nearby Melksham, which both support demand in the local property market.
Figures provided by the Home.co.uk Market Rent Summary show that the average rent in Devizes is currently £979 PCM. Gross average rental yields in Devizes are around 3.2%, according to property xyz.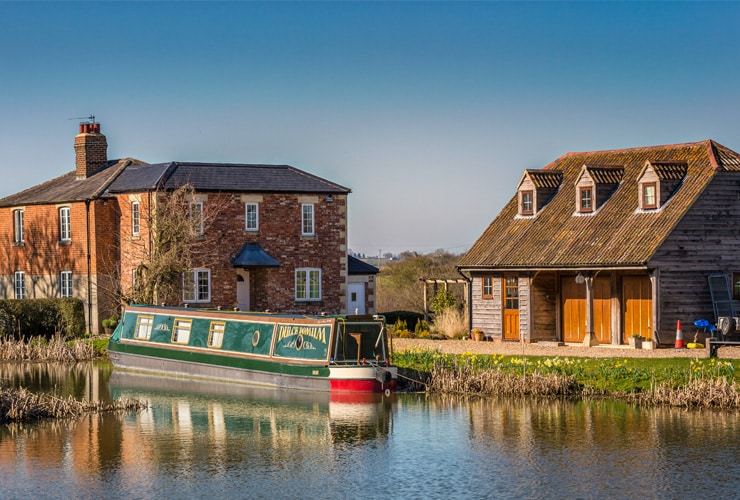 Melksham
Population: 18,200 approximately
Average House Price: £278,200
Melksham is in north west Wiltshire and is located on the River Avon. Melksham is well situated for travel around the area including to Chippenham, Devizes, Trowbridge, Bradford on Avon and also to Bath in North East Somerset. There are also regular rail services to Swindon and Southampton amongst other places.
Melksham also has a range of local light and manufacturing industries such as Cooper Tire & Rubber which boost the local demand for accommodation.
Melksham house prices are only slightly above the national average.
Figures provided by the Home.co.uk Market Rent Summary show that the average rent in Melksham is currently £909 PCM. Gross average rental yields in Melksham are around 3%, according to property xyz.
Salisbury
Population: 62,000 approximately
Average House Price: £371,446
Salisbury is a place that has been described as quintessentially English... a city that's more English than England itself.
Salisbury is the main retail and service centre for this part of Wiltshire. The Salisbury economy is mainly centred around retail, hospitality, services and light manufacturing and the surrounding area is known for agriculture and farming. The area also has a small but significant life science and tech sector providing well-paid jobs.
Salisbury is a popular tourist city with many visitors coming to visit Salisbury Cathedral and nearby Stonehenge. The city centre is known for its famous Salisbury Charter Market.
Good transport links to Southampton and London from Salisbury railway station make Salisbury attractive to commuters.
Salisbury performs well in best places to live surveys, including the well known Sunday Times Best Places To Live survey.
Data from the Home.co.uk Market Rent Summary shows that the average rent in Salisbury is currently £972 PCM. Gross average rental yields in Salisbury are currently around 3.1% according to property xyz.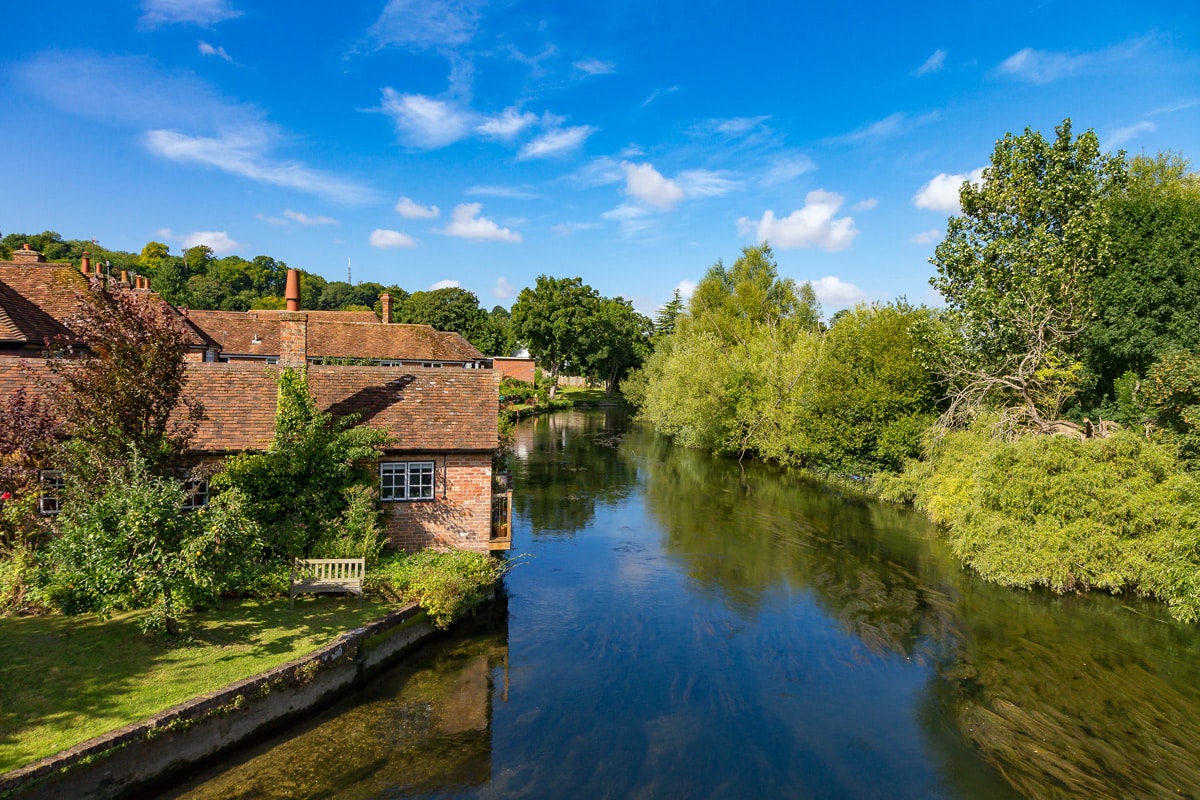 Swindon
Population: 222,000 approximately
Average House Price: £233,294
Swindon is Wiltshire's largest town by far and is still growing. Swindon's population is forecast to grow to over 233,000 by 2028 boosting the demand for Swindon property.
Swindon is Wiltshire's service and employment centre. Swindon has enjoyed the 15th fastest-growing economy in the country. The local Swindon economy is worth approximately £9,200m GVA.
Swindon is the best-connected place in Wiltshire. It is close to the M4 and has good rail services to London (five trains per hour taking as little as 52 minutes), Bath, Bristol, South Wales and elsewhere.
Swindon has something of an unglamorous image but the Halifax Quality of Life Survey placed it amongst the top 50 best places to live.
Swindon is Wiltshire's best-value property location and Swindon house prices are well below the England national average.
Figures provided by the Home.co.uk Market Rent Summary show that the average rent in Swindon is currently £690 PCM. Gross average rental yields in Swindon are a strong 4.5%, according to property xyz.
Trowbridge
Population: 43,100 approximately
Average House Price: £282,900
Trowbridge is in north west Wiltshire close to the border with Somerset.
Trowbridge is a popular residential town in its own right thanks to a good range of local amenities and schools. However, it is also popular as it is within travelling distance of Bath and Bristol by rail. Although Trowbridge and the surrounding area isn't a cheap property location it is very good value compared to Bath.
Trowbridge has a range of local employers which support demand for homes to rent, including international food company Apetito. Wiltshire County Council is based in Trowbridge.
Figures provided by the Home.co.uk Market Rent Summary show that the average rent in Trowbridge is currently £839 PCM. Gross average rental yields in Trowbridge are around 3.3%, according to property xyz.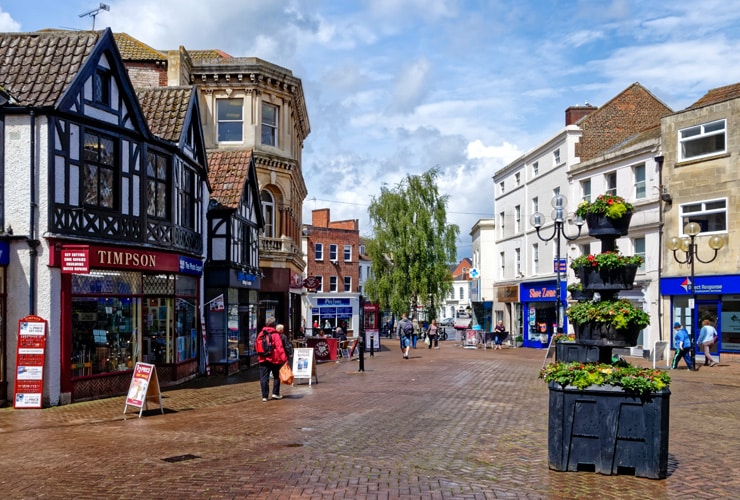 Warminster
Population: 17,500 approximately
Average House Price: £318,225
Warminster is a market town on the edge of Salisbury Plain. It has good connections on the A36, A350 and has its own railway station.
Warminster is in a mainly agricultural area but the local economy is supported by the Army at Waterloo Lines and Battlesbury Barracks, Longleat Safari Park and Centerparcs.
Warminster is a popular residential spot thanks to its good local shops and other amenities. It is also known for its schools including the independent Warminster School.
Figures provided by the Home.co.uk Market Rent Summary show that the average rent in Warminster is currently £758 PCM. Gross average rental yields in Warminster are around 2.9%, according to property xyz.
Other Areas to Consider
Wiltshire comprises other smaller towns and villages where the property market is small but there is still a demand for buy to lets and little competition from other investors. Other smaller Wiltshire locations property investors might consider include Amesbury, Bradford on Avon, Calne, Marlborough, Westbury, Corsham and Royal Wootton Bassett.
About Our Data
Note: Population estimates are based on information provided by Localstats. Current average asking prices are taken from HM Land Registry data and Zoopla. Buy-to-let yields by postcode are taken from Property.xyz.