Areas of Bath: Buy-to-Let Property Investment Hotspots
Like the hot springs which gave Bath its name Bath also has a very hot property market. Thanks, probably, to being one of the most historic, beautiful and most often visited cities in the UK. Here's our guide to finding the best buy-to-let property in Bath.
Why Invest in Bath?
The City of Bath has Roman origins and dates back to at least 60 AD. The Romans established a settlement and, of course, baths here after the discovery of the geothermal springs. Aquae Sulis is the Roman name for Bath.
Today Bath is a UNESCO World Heritage site, and is also famous for its beautiful town planning and architecture from the Georgian and Regency periods.
Bath is the largest city in the county of Somerset and has a population around 90,000. Located on the River Avon Bath is with the Bath and North East Somerset (BNES) council area.
Bath is one of the country's main tourist cities. Around 6.25 million people visit the Bath area each year, according to Visit Bath. They say it is the eleventh most visited tourist centre in the UK by visitors from abroad.
Some of the attractions that bring visitors flocking to Bath include the Pump Room and Roman Baths, the Thermae Bath Spa, Bath Abbey, the Royal Crescent, The Circus, the Assembly Rooms and Pulteney Bridge. Bath museums include the Fashion Museum Bath, Victoria Art Gallery and Herschel Museum of Astronomy.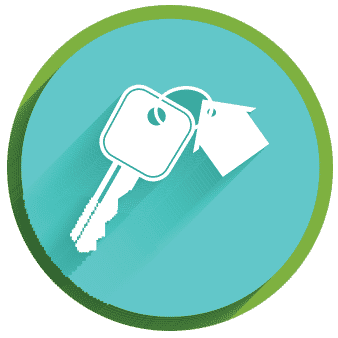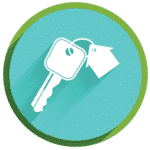 Access our selection of exclusive, high-yielding, off-market property deals and a personal consultant to guide you through your options.
Bath is also famous for its connections with famous author Jane Austen. On a sporting theme, it is famous for Bath Rugby, who play at The Rec, right in the city centre.
Bath is not all about tourism though. Other industries in Bath include those which offer well-paid jobs, which is great news for the Bath property market. Bath industries include software, publishing and tech. This report says that the Bristol and Bath region has one of the strongest FinTech ecosystems in the UK with a high number of fast-growing FinTech startups.
Key companies in Bath include Future Plc, BuroHappold, London and Country Mortgages, Civica Digital and Wessex Water.
Bath has excellent train services to other parts of the country. From Bath Spa railway station there are five services every hour to Bristol Temple Meads taking as little as 12 minutes. London Paddington on Great Western Railway takes as little as 82 minutes.
Bath is a popular place to live with those who commute to Bristol and even to London.
More Articles on Property Investment in the South West:
Bath is also becoming a very popular place to live with those moving out of London. But this has pushed up house prices and rents and made them unaffordable for some locals.
An area known as Bath Riverside has been designated an Enterprise Area and there is lots of exciting development going on here. Bath Riverside will have around 2,000 new homes when complete plus a hotel, new shops and new modern offices at Bath Quays. The aim is to attract new businesses and more jobs to Bristol.
Bath is a major student city with around 22,000 students overall so property investors might look at investing in student property. The University of Bath has its main campus at Claverton Down just east of Bath. Bath Spa University has campuses at Newton Park, Syon Hill and Locksbrook. Popular areas for Bath student houses are Combe Down, Odd Down, Oldfield Park, Lower Weston and the city centre.
Property Values
As a result of high demand and limited supply, Bath is a property hotspot. The current average property price in the Bath and North East Somerset area is currently £350,629, according to HM Land Registry figures. Bath area house prices rose 3.4% over the year.
According to Rightmove and Zoopla, the most expensive house currently for sale in Bath will cost you £3.65 million. But cheap property investments in Bath start from around £140,000.
A survey by estate agency Carter Jonas says that house price growth in Bath has been more than three times the national average.
Rental Demand
Bath generally has a housing shortage so there's a high demand for homes to rent from locals, visitors and students too.
Good news for landlords, though not such good news for tenants, is that people in Bath & North East Somerset face the highest rents anywhere in the South West, according to the Home Truths South West report from the National Housing Federation.
Home.co.uk's Bath Market Rent Summary says that the average rent in Bath is currently £1,701 per month. Landlords in Bath can earn £933 PCM for a one-bed property, £1,320 PCM for a two-bed property, £1,488 PCM for a three-bed property, £2,018 PCM for a four-bed property and as much as £2,626 PCM for a five-bed house.
According to Liveyield, Bath landlords can earn yields up to 4.5%.
Bath's tourist industry means there's a high demand for holiday accommodation too. So property investors might like to consider investing in a holiday property which can earn higher rents and higher yields. A search with the holiday accommodation rental site Cottages.com shows that a holiday property in the Bath area can earn anything from £535 per week to over £1,679 per week during the summer.
Due to the high cost of accommodation in Bath, there's good demand for shared accommodation. But if you are thinking of investing in an HMO or shared house in Bath you will need a licence. Here's more information from Bath and North East Somerset Council. It also provides more information about the Additional Licensing scheme that operates within the City of Bath boundary.
B&NES Council also has an Article 4 Direction in the Bath area which means planning permission is needed if you want to set up a new HMO. More information, here.
Investment in Bath
A couple of tips when looking for a buy to let property in Bath: Bath is mainly built on hills on both sides of the River Avon, some of which are steep. Bath also has notorious traffic congestion. So areas that are within comfortable walking distance of the city centre tend to be really popular with tenants.
Here's our guide to property investment in Bath and the surrounding area:
The City Centre
Population: 9,000
Average House Price: £550,000 - £650,000 approx.
The historic Bath city centre is a sought after place to live. City centre property is mainly traditional period property, although there is some new build property at places including Bath Riverside. City centre property consists mainly of apartments and townhouses and includes Bath's famous and elegant Georgian and Regency terraces.
Property in Bath city centre is some of the most expensive in the area. And, in fact, some of the most expensive property in south-west England. So investors will need to work hard to find bargains. But investors who are able to buy here are pretty much guaranteed strong letting demand and to benefit from future price rises.
Yields in the city centre (BA1 postcode) are around 4.3%.
North West Suburbs
Population: 12,200
Average House Price: £340,000 - £450,000 approx.
The north-western Bath suburbs are set in the hills around the city. They include Weston, divided into Upper Weston and Lower Weston. These areas have good access into the city across Royal Victoria Park while The Royal United Hospital is also here at Combe Park. These are popular Bath residential areas with good value property compared to the city centre. Lansdown is a smart and expensive Bath suburb.
Yields in north-west Bath are likely to be around 4.3%.
North East Suburbs
Population: 30,500
Average House Price: £390,000 - £490,000 approx.
Bath north eastern suburbs, along London Road, include Camden, Larkhall, Northend and Batheaston. These areas have the traditional period property and open views for which Bath is famous, but also good city access and are also convenient for nearby towns like Corsham and Chippenham. Also on this side of the city, and across the River Avon, are Bathford and Bathampton which are more villagey. Closer to Bath, and again across the River Avon is the suburb of Bathwick.
Yields in north-east Bath are likely to be around 4.3%.
South Suburbs
Population: 32,300
Average House Price: £270,000 - £480,000 approx.
South Bath suburbs, which are across the River Avon from the city itself, include Twerton, Bear Flat, Whiteway, Southdown, The Oval, Odd Down, Combe Down, Perrymead, South Stoke and Widcombe. Bear Flat is a particularly popular area as it is within walking distance of the city, both Bath Spa and Oldfield Park railway stations, and has the attractive Alexandra Park.
South Baths suburbs generally have newer property than the rest of the city. As that makes them, so far as many Bath home buyers and tenants are concerned, a little less fashionable these areas tend to have cheaper property than the north.
Yields in this area, covered by the BA2 postcode, are around 4.4%.
Villages Around Bath
Population: 8,200 approx
Average House Price: £300,000 - £650,000 approx.
Property investors looking at Bath might also consider the villages surrounding the City of Bath itself. These villages include Farmborough, Marksbury, Priston, Corston, High Littleton, Kelston, Saltford, Bitton, Freshford, Wellow, Combe Hay, Limpley Stoke and Monkton Farleigh amongst others.
The villages around Bath offer a quieter rural setting and tend to offer more property for your money, although access into Bath is not quite as good.
The villages west of Bath are also popular with those who commute into Bristol. To the east of Bath also consider Bradford on Avon, a separate small town with a railway station where trains run to Bath Spa in 12 minutes plus trains to Bristol and London.
These areas can fall into BA1, BA2 or BA15 postcode areas so yields are around 4.3% to 4.5%.
About Our Data
Note: Population estimates are based on information provided by Localstats. Current average asking prices are taken from HM Land Registry data and Zoopla. Buy to let yields by postcode are taken from Liveyield.