Areas of Middlesbrough: Buy-to-Let Property Investment Hotspots
Middlesbrough, Teesside, often gets a bad press. It's a town that has suffered from more than its fair share of industrial decline in the past. But Middlesbrough has ambitious plans to renew, regenerate and rebuild for the future. Right now, property prices are still low. So could now be the perfect time for property investors to jump in?
Why Invest in Middlesbrough?
Middlesbrough – known locally as Boro – has an economy based on heavy industry, especially steelmaking, chemicals and centred around the port. It's fair to say that this has been badly affected by the closure of the Teesside Steelworks in 2015.
But there are big, big plans to regenerate the former steelworks site: The South Tees Development Corporation or STDC has a masterplan to redevelop the site into a world-class industrial park, and hopefully attract £10bn of investment and 20,000 new jobs over 20 years. The area has already been given Special Economic Area status and there are calls to turn it into a free port.
Chemicals are still a big industry in Middlesbrough. The Wilton International former ICI site is one of the UK's most important centres for chemical manufacturing. Teesdale Business Park is home to many large national companies providing hundreds of jobs.
There's a big drive to attract new industries to the Teesside area including healthcare, life sciences, digital and creative, professional services and energy and renewables. The Tees Valley Enterprise Zone is helping to attract new business and employment. TeesAMP or Advanced Manufacturing Park is a £55m scheme to develop a new business park to attract modern advanced manufacturing companies here.
James Cook University Hospital is a major regional hospital for Teesside, Tees Valley, East Cleveland and North Yorkshire, and the trust has around 9,000 staff.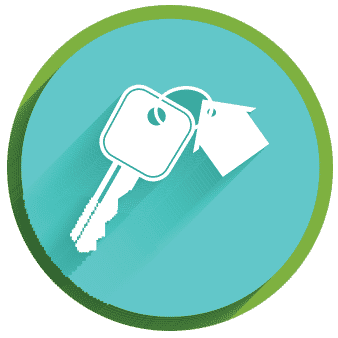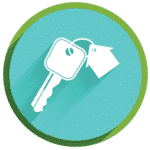 Access our selection of exclusive, high-yielding, off-market property deals and a personal consultant to guide you through your options.
There are lots of exciting plans to regenerate Middlesbrough town centre and make it a more appealing place for retail, leisure and city living. These include the Centre Square high-quality office scheme, Albert North and the Boho zone designed to make Middlesbrough a hotspot for creative businesses. Subzero is a plan to build an indoor ski centre and ice climbing wall at Middlehaven, due to open in 2022.
Teesside is one of the few areas to have its own directly elected mayor. That gives it control over regeneration, boosting the economy, creating jobs and improving transport – all good news for property investors. The current Mayor of Teesside is Ben Houchen, who heads up the Tees Valley Combined Authority or TVCA. The TVCA has a Ten Year Investment Plan to regenerate the area, improve transport, attract more industries and create new jobs.
Teesside University is one of the lesser-known universities but it has 19,000 students and big plans for growth. The university has recently invested £270m on its campus and is investing millions more on new university facilities, plus improving student accommodation and a new student village at Gresham.
Popular areas for Teesside University privately rented student accommodation include Acklam, Cargo Fleet, City Centre, Eston, Linthorpe, Normanby, Old Lackenby, Ormesby and Thornaby.
Amenities
Teesport at the mouth of the River Tees is a major deep-sea port and is the UK's northern gateway for global shippers. There are plans to expand the port by building a huge new Northern Gateway container terminal here.
Middlesbrough railway station is being improved and plans are afoot to introduce new direct train services to London in 2020. Also in planning is a New Tees Crossing to connect the south and north sides of the River Tees.
Teesside has its own airport, Teesside International Airport. Tees Valley Combined Authority bought the airport back from its private owners this year and have exciting plans to expand it.
Although Teesside area is urban, offering all the shops, services, entertainment and leisure facilities anyone could need it's also close to the countryside and seaside beaches at Redcar and Saltburn by the Sea.
Property Values
Middlesbrough and Teesside house prices are some of the lowest in the UK. The average house price across all the boroughs here is around £122,000. But property prices vary across Teesside: Zoopla and Rightmove show prices here range from £22,000 up to about £450,000.
Many experts are optimistic about the prospects for property prices in Middlesbrough in a kind of 'the only way is up' way. This report tips the area for great things and believes it is worth investing in.
Middlesbrough Council has an up to date Local Plan and a blueprint designed to attract more people to come and live in the town. They hope to see 7,000 new homes built by 2027.
Rental Demand
Low prices mean property investors can often earn good yields in Middlesbrough.
The Totally Money Buy-to-Let Yield Map includes two area postcodes amongst its 'top 25' UK rental yields saying that TS1 offers 9.45% and TS3 offers 7.66%.
This article from the Motley Fool investor website says Middlesbrough TS1 offers 10.2% rental returns – the best rental yields anywhere in the county except Liverpool.
Landlords and investors need to know that the area is covered by several local authorities – Stockton on Tees Borough Council, Hartlepool Borough Council, Redcar & Cleveland Borough Council and Darlington Borough Council as well as Middlesbrough Council. The rules on landlord licensing and HMO licensing vary in each. You can find out which local authority covers each area here.
Investment in the Middlesbrough Area
As well as Middlesbrough itself Teesside comprises four other boroughs all of which offer opportunities for property investors. Here's our handy guide to property investment in and around Middlesbrough:
Middlesbrough
Population: 138,400
Average House Price: £108,907
Although there are regeneration plans in progress some inner districts of Middlesbrough suffer from a high level of deprivation. Investors can find some of the area's cheapest property here. The outer suburbs of Middlesbrough are popular residential areas good for family buy to let – for example Acklam, Marton and  Nunthorpe.
Middlesbrough postcodes are TS1 to TS7 inclusive. Some of the best yields in the UK are to be had in TS1 at 9.45% and TS3 at 7.66%.
Darlington
Population: 105,00
Average House Price: £130,666
The separate market town of Darlington – or Darlo as it's known –  is in County Durham, 9 miles west of Middlesbrough. It has good local amenities, is right on the A1(M) and Darlington Station has direct trains to London, Newcastle and Edinburgh.
Within Darlington DL1 offers attractive yields of 5% while DL2 offers 3% and DL4 offers 4%.
Hartlepool
Population: 92,000
Average House Price: £109,458
The coastal town of Hartlepool is 7 miles north of Middlesbrough. Hartlepool has also suffered from industrial decline in the past, so is a cheap property location. However, Hartlepool has a number of successful local industries. Tourist and leisure attractions include Hartlepool Marina and the National Museum of the Royal Navy.
Yields here, based on TS24, TS25, TS26 and TS27 postcodes can be up to 5%.
Redcar and Cleveland
Population: 136,000
Average House Price: £120,974
The Borough of Redcar and Cleveland is a diverse area. It includes the Wilton International chemicals site which is an important employer, the coastal towns of Redcar and Saltburn by the Sea, the market town of Guisborough and a number of rural villages. There's good value investment property to be had here although there are a number of pricier commuter spots too.
Yields here, based on TS10 to TS14 postcodes inclusive, are around 4%.
Stockton on Tees
Population: 85,000
Average House Price: £138,641
Stockton on Tees in County Durham borders Middlesbrough but is a separate large town. It incorporates smaller towns such as Thornaby on Tees and Billingham. Stockton, as it's known, is generally a low price property area although areas in the southern part of the borough like Eaglescliffe and Yarm are pricier commuter spots. Ingleby Barwick is a large new village developed over the last 30 years and popular with buy to let investors.
Yields here are at least 4% generally but in TS20 and TS21 5% should be possible.