Areas of Newcastle: Buy-to-Let Property Investment Hotspots

by Property Investments UK

The Property Investments UK editorial team have been researching and writing about the UK's property market for more than a decade.
Newcastle is known for the River Tyne, the iconic Tyne Bridge and for its Geordies. One thing Newcastle is less well known for though is its great value investment property.
Why Invest in Newcastle?
Newcastle upon Tyne is usually just known as Newcastle for short. It shouldn't be confused with other places called Newcastle, such as Newcastle under Lyme in Staffordshire, however.
The City of Newcastle is the largest city in the northeast of England which in 2023, has a metro area population of around 823,200. Newcastle is part of the Tyne & Wear area which also includes Gateshead and Sunderland.
People who come from Newcastle upon Tyne are known as Geordies. Geordies have their own distinct regional dialect known as Geordie.
Newcastle's economy used to be based on coal mining and shipbuilding. But today it is based on services. The area's largest employers include the public sector, financial and professional services, construction, transport and automotive industries. Newcastle also has emerging creative and digital, and science and tech. sectors.
Newcastle has many large business parks providing many thousands of jobs, all helping to support the property market here. Cobalt Park is said to be the biggest business park in the UK and over 14,000 people work there.
There's lots of regeneration ongoing and planned in Newcastle. This should boost the economy and benefit the property market. Projects include Newcastle Helix which is a hub for tech. and science businesses, the Stephenson Quarter and the regeneration of East Pilgrim Street. Forth Yards and Quayside West could be a new city centre suburb. Newcastle Gateshead Quays is to be a new conference and exhibition centre and entertainment venue.
Newcastle has a reputation for its leisure, cultural and social scene. Newcastle's nightlife is legendary and attracts visitors from across the region. The Quayside area down by the River Tyne is an attractive waterfront area. The Sage Gateshead music venue and the BALTIC Centre for Contemporary Art are located just across the river in Gateshead.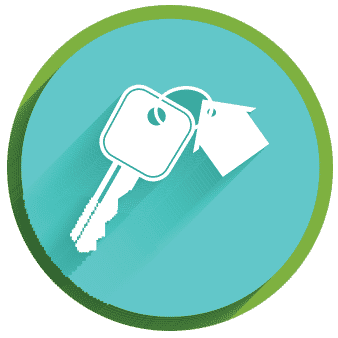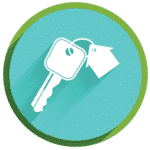 Access our selection of exclusive, high-yielding, off-market property deals and a personal consultant to guide you through your options.
The city also has a huge shopping centre based around Eldon Square and Northumberland Street while a little further out the Metrocentre is one of the UK's biggest shopping malls.
Newcastle has good road and rail links around the region and the rest of the UK. Newcastle is around 3 hours and 25 minutes from London and 2 hours from Edinburgh by train. Newcastle International Airport has flights around the UK and Europe.
Newcastle has its own light rail system, the Tyne & Wear Metro, which provides links around the city and to Sunderland, Tynemouth and Newcastle International Airport amongst other places. Anywhere close to a Metro station will generally be more sought after for rental.
Newcastle is a major student city, so good news for student property investors. Newcastle University has around 28,000 students with the main campus to the northeast of the city centre. Northumbria University has around 27,000 students, at campuses, in the city centre and in the suburbs.
Popular areas for Newcastle student buy-to-lets are Jesmond, Heaton, Sandyford, Shieldfield and Spital Tongues.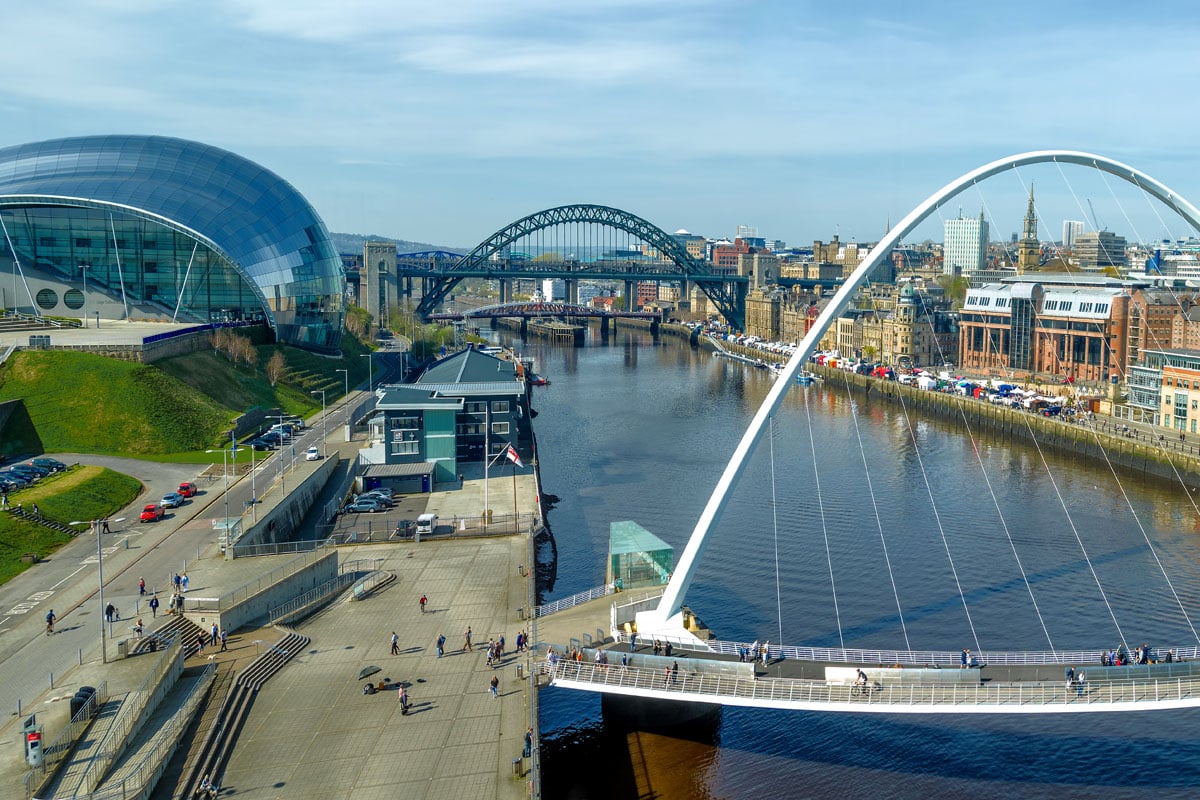 Property Values
Newcastle offers very good value property investments. According to Rightmove the average property price in Newcastle over the last year has been around £213,827. Newcastle property is around 35% cheaper than the national average of £285,000 (March 2023).
While there are some pricey streets where average prices are well over £300,000 Newcastle also has some very cheap districts too. According to Zoopla's listings, Newcastle property prices start at just £35,000.
How much could I make from property investment in Newcastle? According to the HM Land Registry property in Newcastle has seen about a 7% increase on the 2020 peak of £199,458. It should be noted that prices are set to fall slightly for the rest of 2023, in line with the short-term national trend.
Population Growth in Newcastle-upon-Tyne
This interactive line chart visually represents the population growth for Newcastle from 1995 to 2035, with actual data up to 2023 and projected growth from 2023 onwards.
Source: World Population Review
Rental Demand
Newcastle offers many different property investment opportunities. Landlords can let to locals and people who come to work in the area. Newcastle also has a large student accommodation market.
How much could buy to let investors make from a rental property in Newcastle? Actual rents depend on the type of property and location and possible rents for particular areas should be checked with a local letting agent. However, Home.co.uk's Newcastle Market Rent Summary says that the average monthly rent across Newcastle is around £1,288.
Home.co.uk's figures say that average monthly rents for different types of houses or flats across Newcastle are currently: £750 PCM for a one-bed property, £995 PCM for a two-bed property, £1,100 PCM for a three-bed property, £1,522 PCM for a four-bed property and £2,167 for a five-bed property.
Property Investment in Newcastle
City Population: 300,200 approximately
Average House Price: £195,000 approximately
Here we will look at some of the key areas for buy-to-let investment in Newcastle.
Newcastle City Centre has a population of around 10,500. Investors wanting to invest in Newcastle city centre can choose from period properties, conversions, as well as new-build apartment blocks.
It's also worth knowing that Newcastle is one of the few city centres that actually has a waterfront. Any Newcastle property with a view of the river and especially the famous Tyne Bridge should make a great buy-to-let.
The average house price in Newcastle city centre is around £162,300. Yields in this area are around 6.8%.
Jesmond is just to the north east of Newcastle city centre. Jesmond has a population of around 22,000 and is a smart, fashionable residential area. It's known for its trendy bars and restaurants and independent shops. This means Jesmond is popular with young professionals and young families and there's also a big student property market. Some Jesmond streets are mainly made up of student lets and shared student properties.
Nearby Heaton and Sandyford are also popular residential spots and both have student areas too.
Jesmond is a higher property price area and the average house price here is around £360,000. Yields in this area (NE2 postcode) are around 4.3% although it should be possible to make much more from a good student property investment.
Gosforth is directly across Town Moor from the city centre and has a population of around 21,500. Gosforth is a smart, mid-upper-priced suburb that's considered by many to be the best place to live within the Newcastle city boundary. It has great local facilities, good schools, and easy access to the city centre, the A1 and Newcastle International Airport too.
Nearby Kenton is a more economical option for budget investors.
The average house price in Gosforth (NE3) is around £298,500. Yields in this area are around 3.9%.
Benton and Longbenton. This area of the city has a population of around 20,900 and is divided into two parts – Benton which is the older part and Longbenton. Both are further out from the centre although are on the Metro network so good for those who commute. They're mid-price property areas, popular with families, and with investors looking for good-value family buy-to-lets.
The average house price here (based on NE7 and NE12) is around £180,000-£210,000. Yields in this area are around 4.2%-4.8%.
East Newcastle includes the suburbs of Byker and Walker where the population is around 32,000. The east of Newcastle has some of the area's cheaper property but some parts are deprived. However, it's popular with investors and landlords looking for budget buy-to-let property.
The average house price in this area (based on NE6) is around £159,300. Yields in this area are around 6.6%.
West Newcastle suburbs include Benwell, Elswick, Fenham and Scotswood with a population of around 36,700. As with the east, the west of Newcastle is one of the cheapest parts of the city although some parts are deprived. Another slight drawback is that it's not on the Metro network.
Low average property prices here of £164,100 (based on NE4) mean that a 6.4% yield is achievable.
Along the coast are the suburbs of North Shields, Tynemouth and Whitley Bay with a total population of around 31,700.
As well as a waterfront, Newcastle is one of the few British cities that actually has a seaside. The coastal area runs from Whitley Bay through Tynemouth and on to North Shields on the Tyne estuary. These areas, like much of the north eastern part of the city, are in the North Tyneside borough. They are popular with families and retirees but they also offer good access to Newcastle for city commuters.
Prices vary here from the smarter areas of Tynemouth (average price £308,000) and Whitley Bay (£291,500) to the cheaper North Shields (£201,000). Yields are likely to range from 2.8% in a pricier area to 4.2% in a cheaper one.
Just to the south of Newcastle, is Gateshead. Gateshead is not part of Newcastle upon Tyne itself but is a separate town just across the River Tyne with a population of around 205,000.
Gateshead offers great access to the city by road and Metro. However, its biggest attraction for investors is that average prices are lower than most of Newcastle, so it could be well worth considering if you're looking for cheap Tyneside buy-to-lets.
The average house price in Gateshead is around £152,700. Yields in the areas of Gateshead close to Newcastle (NE8) are a strong 6.6% on average.