Areas of Newcastle: Buy-to-Let Property Investment Hotspots
You might know that Newcastle is correctly known as Newcastle upon Tyne... but do you know exactly why it's important to remember that? It's because it is the River Tyne that gives Newcastle its unique character – and also the River Tyne, as well as the sea, that in some ways makes Newcastle an interesting property investment opportunity!
It's sexy too! You might know that people from Newcastle are known as Geordies, but you might not know that the Geordie accent has been voted the sexiest!
Why Invest in Newcastle?
The City of Newcastle itself is a medium-sized city, which in 2010 had a population of 292,200. It's very much the capital of the north-east of England, with around 1.65m people living in the wider Tyneside area.
Newcastle used to be a gritty, industrial place with an economy built on coal mining and shipbuilding. But the Newcastle economy has been transformed in recent years. The area's largest employers now include the public sector, financial and professional services, construction, transport and automotive industries. Newcastle also has an emerging creative and digital sector.
So, from being a city of coal mines and shipyards Newcastle is now a city of modern business parks – and that means lots of jobs and lots of people needing to rent a property. Cobalt Park, just one of many such parks, is believed to be the biggest in the UK – over 14,000 people work here, possibly soon to be 20,000.
Although many cities claim to be the best, this Royal Mail survey found that Newcastle is one of the best cities in which to live and work. Only Edinburgh, London and Bristol were better – all of which are much, much more expensive of course. Newcastle did particularly well for its culture and affordable housing.
Newcastle is a major student city, so good news for student property investors. The University of Newcastle upon Tyne has around 23,000 students from 120 countries with its main campus to the northeast of the city centre. Northumbria University has around 27,000 students at two campuses in the city centre and one in the suburbs. Popular Newcastle student property areas are Jesmond, Heaton, Sandyford, Shieldfield and Spital Tongues.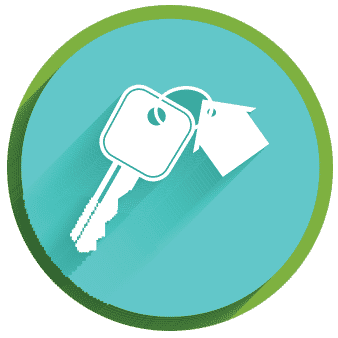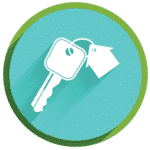 Access our selection of exclusive, high-yielding, off-market property deals and a personal consultant to guide you through your options.
Amenities
It's no exaggeration to say that Newcastle has the best leisure and cultural scene in the northeast. The Quayside area down by the river has been extensively regenerated – the Baltic Centre for Contemporary Art and The Sage music venue are located here (actually in Gateshead). Newcastle's nightlife is legendary and attracts weekend visitors from across the region.
The city also has a huge shopping centre based around Northumberland Street while a little further out the Metrocentre is one of the UK's biggest malls.
In fact, last year, Newcastle upon Tyne was named as the best place in the world to visit by the respected Rough Guides travel guide publisher!
Newcastle is also renowned for its Metro light rail system. Anywhere close to a Metro station will generally be more sought after for rental. There's are also plans to expand the network, so any new locations might be up and coming places to watch.
Rental Demand in Newcastle
On yields, a recent report from Benham & Reeves puts Newcastle amongst its 'top ten' best rental yields in the country. Although Liverpool came top with 10.7% Newcastle NE6 came ran it very close with an 8.5% yield.
If you're looking to invest in Newcastle then you need to know about relevant rules and regulations: The City of Newcastle, in particular, has what is known as an Article 4 Direction in place, in some areas (mainly Jesmond and Heaton). This means planning permission is needed if you want to create a new HMO or shared house. There are also selective licensing schemes in some areas. See here and here for more information from Newcastle City Council.
Tyneside is covered by several different local authority boroughs – the City of Newcastle upon Tyne itself, City of Sunderland plus Gateshead, North Tyneside and South Tyneside. If you aren't sure which council a property falls under you can find out by entering the postcode at www.gov.uk/council-tax-bands.
Investment in Newcastle
Next, let's look at some of the key areas for buy-to-let investment in Newcastle.
City Centre
Population: 10,100
Average House Price: £273,946
Investors wanting to invest in Newcastle city centre can choose from period properties, conversions, as well as new build apartment blocks. It's also worth knowing that Newcastle is one of the few city centres that actually has a waterfront too! Any Newcastle property with a view of the river and the famous Tyne Bridge, such as down on the Quayside, will generally make a great buy to let.
Totally Money currently rates the city centre area (NE1) as number seven in its 'top ten' best yields in the country saying 8.16% is possible.
Jesmond
Population: 22,000
Average House Price: £223,858
Although technically in the inner city, Jesmond is a smart, fashionable residential area. It's known for its trendy bars and restaurants and great independent shops. This means Jesmond is popular with young professionals, young families and there's also a big student property market. Some Jesmond streets are mainly made up of student lets and shared student properties.
Nearby, Heaton and Sandyford are also popular residential spots and both have student areas too.
The Jesmond area offers a 4% average yield, although it should be possible to make more from a good student property investment.
Gosforth
Population: 21,500
Average House Price: £250,178
Gosforth is direct across Town Moor from the city centre. Gosforth is a smart, mid-upper priced suburb that's considered by many to be THE place to live within the Newcastle city boundary. It has great local facilities, good schools, easy access to the city centre, the A1 road and Newcastle Airport too.
Its popularity means Gosforth can be pricey but Gosforth itself (NE3) can still offer an attractive 5% rental yield. Nearby, Kenton is a more economical option for budget-conscious investors.
Benton and Longbenton
Population: 20,900
Average House Price: £144,761
This part of the city is divided into two parts – Benton which is the older part and Longbenton. Both are further out from the centre although are on the Metro network so are good for those who commute. They're mid-priced property areas, popular with families, and with investors looking for good value family buy to lets.
Investors could expect 5% yield here based on the NE7 postcode.
East Newcastle: Including Byker and Walker
Population: 32,000
Average House Price: £134,773
The east of Newcastle has some of the area's cheaper property, as some parts of it are quite deprived. However, it's popular with investors and landlords looking for budget buy to let property.
Totally Money currently rates this area (NE6) as number six in its 'top ten' best yields in the county, saying 8.43% is possible.
West Newcastle: Including Benwell, Fenham, Elswick and Scotswood
Population: 36,700
Average House Price: £75,303
As with the east, the west of Newcastle is one of the cheapest parts of the city. In fact, it is one of the cheapest parts of the whole country. It's important for property investors to be aware that, again, some parts of the area are quite deprived. Another slight drawback is that it's not on the Metro network.
Low average property prices here mean that a 6% yield is achievable (NE4 postcode).
The Coast: Whitley Bay, Tynemouth and North Shields
Population: 31,700
Average House Price: £149,000-£289,000
As well as a waterfront, Newcastle is one of the few British cities that actually has a seaside! The coastal area runs from Whitley Bay through Tynemouth and on to North Shields on the Tyne estuary. These areas, like much of the northeastern part of the city, are in North Tyneside borough. They are popular with families and retirees but they also offer good access to Newcastle for city commuters.
Prices vary a good deal here from the smarter areas of Tynemouth (average price £289,000) and Whitley Bay (£232,000) to the cheaper and more up-and-coming North Shields (£149,000).
Yields are likely to range from 3% in a pricier area to 5% in a cheaper one.
Gateshead
Population: 200,000
Average House Price: £115,240
The first thing to know about Gateshead is that it isn't technically in Newcastle upon Tyne but is a separate town across the River Tyne. Gateshead offers great access to the city by road and Metro. However, its biggest attraction for investors is that average prices are lower than most of Newcastle, so it could be well worth considering if you're looking for Tyneside buy-to-lets.
Yields in the areas of Gateshead closer to Newcastle (NE8) are reported to offer a healthy 7%, while other parts of the town should offer 5%.