Areas of Stockport: Buy-to-Let Property Investment Hotspots
Stockport benefits from an ideal location between the booming city of Manchester, the Peak District and sought after Cheshire commuting country. So how does Stockport stack up as a buy-to-let investment location?
Why Invest in Stockport?
Stockport is one of the boroughs which makes up Greater Manchester. Stockport is historically part of the county of Cheshire, however. Stockport is administered by Stockport Metropolitan Borough Council. Stockport currently has a population of around 290,600 people.
Like nearby Manchester, Stockport was traditionally a textile manufacturing town. Stockport is famous as once being the country's largest centre for hat making.
Today, according to the local authority, Stockport is a key driver within the Greater Manchester economy. It has an economy worth £6.2 billion GVA, a business base of 13,000 units and a workforce of 124,000 people.
Important Stockport industries include wholesale and retail, financial services, health and social care, manufacturing industries, creative and digital plus professional, scientific and technical services.
The well-known Stockport employers who provide many jobs in the town include Music Magpie, BASF plc, MAN Energy Solutions UK, Adidas UK, Allied Bakeries, United Biscuits (Pladis), Thales UK, CAF Rail UK, Stagecoach, Aeroco Group International and Baumuller UK. Key employment locations in Stockport include the Orbital 1 and Aurora business parks together with the new Stockport Exchange.
Stepping Hill Hospital is a major area hospital for Stockport and the High Peak area and provides many jobs.
One more good reason for investing in Stockport is its proximity to the city of Manchester. Stockport town centre is only around 6 miles to the south of Manchester city centre. Manchester is a fast-growing regional capital with many national and international companies operating in and investing in the city.
Some parts of Stockport are popular places to buy or rent with some commuters who work in Manchester. Parts of Stockport offer good value and more space and better access to the countryside than Manchester itself.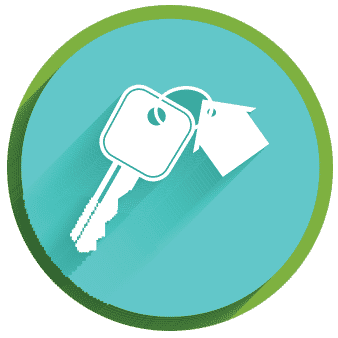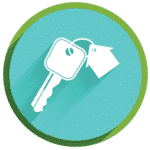 Access our selection of exclusive, high-yielding, off-market property deals and a personal consultant to guide you through your options.
Parts of the Stockport borough also have good access to Manchester Airport. This makes property there popular with those who travel frequently and airport and airline staff.
Stockport has great transport links into Manchester and also right around the Greater Manchester area and to the rest of the country. Stockport train station to Manchester city centre takes around 10 minutes with around seven trains every hour. Stockport also has a direct service to Birmingham and London Euston amongst other places. Stockport is on the A6 and M60 motorway.
Stockport town centre has been hit by a decline in retail in recent years but a £1 billion regeneration plan is underway. Stockport Metropolitan District Council has ambitious plans to regenerate Stockport town centre and make it more attractive as a place to live, work and visit. The Stockport Town Centre West Mayoral Development Corporation is a master plan for tackling future housing needs and the changing role of town centres.
The new Stockport Exchange scheme has already brought modern grade A office space to the centre together with a hotel and leisure amenities and further expansion is planned to re-establish Stockport as a major regional business hub. It's anticipated that around 1,000 new homes will be built in or near the town centre over the next few years.
Stockport town centre has a wide range of shops including in the Merseyway Shopping Centre, The Peel Centre plus a range of local shops. Redrock Stockport is a new leisure destination for the Stockport and South Manchester area and offers a cinema, gym and eateries.
Things to see in Stockport include the Hat Works museum for the hatting industry, the Stockport Air Raid Shelters, Bramall Hall and Etherow Country Park.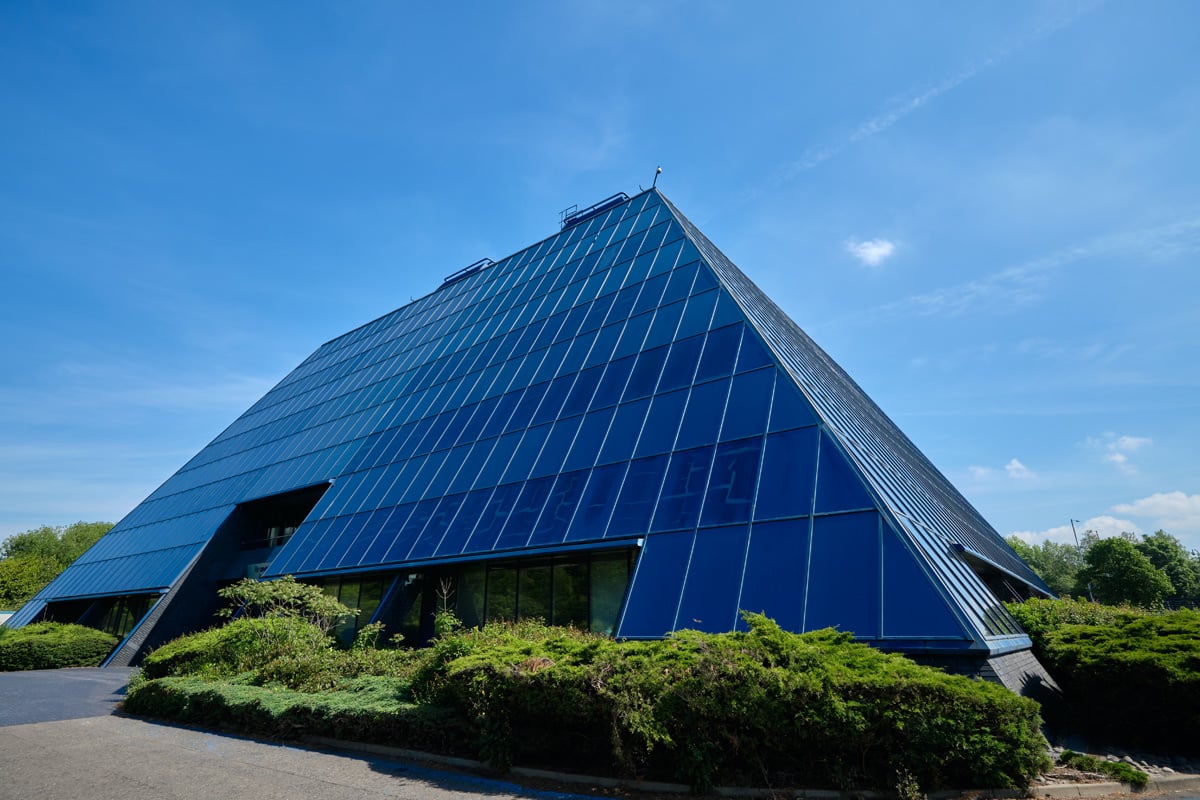 Property Values in Stockport
House prices in Stockport are only around the national average for England.
According to HM Land Registry data, the average house price in Stockport borough is £261,888.
It is possible to find even cheaper property in Stockport however. Although there are some more expensive districts in the area Zoopla listings show that it is possible to buy a buy to let in Stockport starting at around £70,000.
Research on property xyz suggests that property in Stockport has returned up to 44% growth over the past five years.
On recent report claims that Stockport is the fastest growing property market in Britain, based on the number of home surveys carried out.
Rental Demand in Stockport
The Stockport buy to let market offers opportunities to buy to let to local residents and those who come to work in Stockport. Stockport also has a demand for lettings from commuters into Manchester itself.
Home.co.uk's Stockport Market Rent Summary suggests that the average rent in Stockport is £1,000 per month at the moment. Landlords in Stockport could expect to earn an average of £654 PCM for a one-bed property, £821 PCM for a two-bed property, £1,113 PCM for a three-bed property, £1,663 PCM for a four-bed property and as much as £2,079 PCM for a five-bed property in Stockport.
Stockport buy-to-lets offer property investors strong rental yields. Research on property xyz suggests that investors can find long let gross yields of 4.5% in the Stockport SK1 postcode area, 3.4% in SK2, 4.1% in SK3, 3.1% in SK4, 4.6% in SK5, 3.5% in SK6, 3.1% in SK7 and 3.5% in SK8.
Information on HMO licensing for landlords considering investing in an HMO in Stockport can be found here.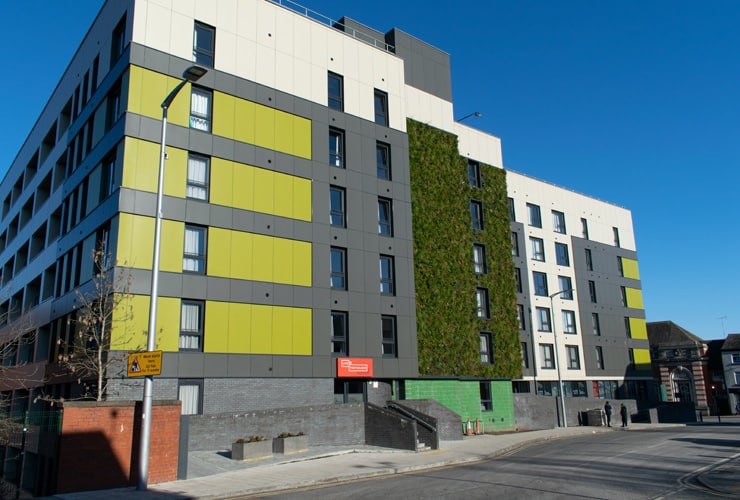 Property Investment in Stockport
Population: 290,600 approximately
Average House Price: £261,888
Stockport has a very varied property market offering many different kinds of opportunities to property investors. Some areas of Stockport are inner-city areas and this is where much of Stockport's cheapest property is to be found. Other areas of Stockport are popular commuter areas with property in these areas tending to be more upmarket and pricier. Stockport property types on offer include traditional terraces, apartments and suburban family houses.
Stockport town centre has great transport links by train and bus, has direct access to the M60 motorway and is close to all the town's amenities. The town centre is traditionally a commercial area but there are plans to build more homes and make it more attractive as a residential location.
North Stockport districts are across the M60 and River Mersey from Stockport town centre. They include what are known as The Heatons. These are Heaton Chapel, Heaton Mersey, Heaton Moor and Heaton Norris. To the north east is Reddish made up of North Reddish and South Reddish plus Brinnington.
All the north Stockport districts have particularly good access to Stockport, Manchester and the motorway network via the A6. There are also train stations at Heaton Chapel, Brinnington and Reddish North.
Some parts of The Heatons are popular Manchester commuter areas with mid-higher price property. Reddish and Brinnington have more good value property.
Areas to the east of Stockport include Bredbury, Marple and Romiley. These areas fringe the Peak District and some are semi-rural with lots of green space. They have their own local amenities and train links into Manchester and are popular with families.
To the south of Stockport centre are the districts of Adswood, Davenport, Edgeley, Hazel Grove, Heaviley, Offerton Fold, Offerton Green, Shaw Heath and Stepping Hill. These areas have good access into Stockport and also Manchester, sitting alongside the A6 with frequent bus services plus train stations at Davenport and Hazel Grove. There are some good value areas amongst these districts.
Further out in the far south of the district at Woodford, a new garden village is being built on the site of the former Woodford Aerodrome. There will be over 1,000 new homes and new local amenities.
West of Stockport districts includes Bramhall, Cheadle, Cheadle Hulme, Gatley and Heald Green. These areas have their own local amenities and town centres known for their fashionable shops, cafes and bars. There are railway stations at Heald Green and Cheadle Hulme with frequent services into Manchester plus good connections to Manchester Airport. These are popular Manchester commuter areas and are generally higher priced property areas. Some districts are also under the Manchester Airport flight path.
About Our Data
Note: Population estimates are based on information provided by Localstats. Current average asking prices are taken from HM Land Registry data and Zoopla. Buy-to-let yields by postcode are taken from Property.xyz.