Areas of Chester: Buy-to-Let Property Investment Hotspots
The beautiful Roman city of Chester has a reputation for being exclusive and expensive. But if you know where to look there are still affordable property investments in Chester. Here's our guide to the best areas of Chester to invest in buy-to-let.
Why Invest in Chester?
The City of Chester has Roman origins dating back to at least AD70. It's is notable for being the most complete walled city in Britain. The Romans called Chester, Deva.
Modern Chester has a population around 118,000 and forecasts indicate it will grow by 10% by 2035 boosting the demand for property. The wider area including Chester, Deeside and Wrexham in North Wales has a population around 270,000.
Chester's history makes it one of the UK's main tourist cities. Marketing Cheshire says the Chester area attracts 35 million tourist visits a year and earns £2 billion for the local economy.
Chester has a robust economy, which is also good news for the property market. Last year it was reported that Cheshire West and Chester's economy was the fastest-growing in England and Wales.
Key industries in Chester include public services, financial services and high tech. industries such as biotechnology. Chester Business Park is a major employment location with 6,000 people working there. Companies located in Chester include Bank of America Merrill Lynch, M&S Bank, MBNA, Virgin Money and Bristol-Myers Squibb. The Countess of Chester hospital is also a major employer with over 4,000 people working for the NHS trust.
In the wider Deeside area other key industries include manufacturing, advanced manufacturing and distribution. Area employers include Tata Steel, Vauxhall Motors, a Toyota Engine Plant, Iceland Foods HQ and Airbus. Over 9,000 people work at Deeside Industrial Park and the Deeside Enterprise Zone has been set up to attract more businesses to the area.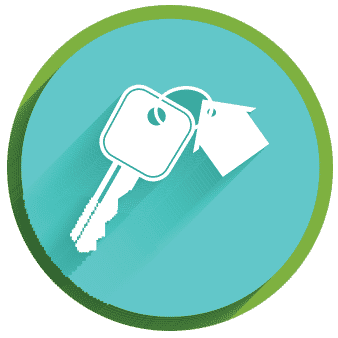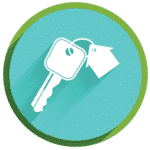 Access our selection of exclusive, high-yielding, off-market property deals and a personal consultant to guide you through your options.
Chester is often named as one of the best places to live in the UK. It scores highly in areas such as job opportunities, strong wage levels, leisure amenities and good schools.
Chester has good road and rail connections. It is close by the M56, M53 and A55 which offer fast links to Manchester, Liverpool and North Wales. Chester railway station has regular services to Liverpool, Holyhead, Manchester, Birmingham, Shrewsbury, Crewe and London Euston in just two hours.
Main visitor attractions in Chester include Chester Cathedral, the Chester City Walls which almost completely encircle the city, the Roman Amphitheatre, Grosvenor Museum, the Eastgate Clock, boating on the River Dee and the Chester Rows – an arrangement of galleried, half-timbered shops along the main shopping streets. Chester is also famous for the Chester Town Crier who performs a tradition of regular midday proclamations at the High Cross in the city centre.
Other attractions which bring tens of thousands of visitors to Chester and boost the demand for holiday accommodation include Chester Zoo. Chester Zoo is one of the UK's largest zoos and has also been named as one of the best zoos in the world. Chester Races, which are held on The Roodee right on the edge of Chester city centre, attracts thousands of visitors on race days.
Projects that have helped make Chester an even more attractive place to visit include the Central Business District to provide new modern office space for the city and Storyhouse, developed around a 1930s Odeon Cinema. Storyhouse has provided a brand new venue for theatre and cinema plus a new modern library. Chester property investors might also like to keep an eye on the Chester Northgate scheme. Northgate is planned to be an exciting leisure destination in the heart of Chester with a cinema, new market, cafes, bars, restaurants and new co-working spaces.
Chester is a university city too so property investors could look at the student accommodation market. The University of Chester has around 15,700 students overall. Lots of new build student blocks have been built in recent years and popular areas for student accommodation are the Garden Quarter, Lower Canal Basin, Upper Canal Basin and Hoole.
Property Values in Chester
Chester has a high demand for housing from residents, students and also tourists but a shortage of space to build on partly due to the historic city centre. That means that Chester has proved to be something of a property price hotspot over the last few years. According to HM Land Registry figures the average house price in the Cheshire West and Chester council area is now £211,755.
It's still possible to find cheap property in Chester though. According to Rightmove and Zoopla, you can buy property in Chester starting from around £60,000.
Although it's difficult to predict what might happen in future Chester property prices have been very buoyant in the past. This report says that Chester house prices rose 8.46% following the Brexit vote.
Rental Demand in Chester
Home.co.uk's Chester Market Rent Summary says that the average rent in Chester is currently £881 per month. Landlords in Chester can earn an average £643 PCM for a one-bed property, £771 PCM for a two-bed property and £896 PCM for a three-bed property. A four-bed property in Chester will earn an average £933 PCM in rent and a five-bed £1,298 PCM.
According to Liveyield, Chester offers buy-to-let investors strong yield potential. They say that Chester letting yields are 6.8% in the Chester CH1 postcode and in CH2 5.7%, in CH3 4.6% and in CH4 6.5%.
For landlords who want to invest in Chester holiday rentals, a search with holiday accommodation rental site Cottages.com shows that a Chester area holiday property let can earn anything from £388 per week to £1,865 per week during the summer depending on size.
As property prices and rents can be high in Chester it may also be worth looking at opportunities for providing good value shared accommodation in the city. If you're thinking of investing in the shared accommodation or the HMO market then you need to know that Cheshire West and Chester Council has an Article 4 Direction in certain areas. These are Garden Quarter (which is particularly popular with students), Newry Park and King Street so you will need planning permission to set up a new HMO.
You can get more information about Article 4 Directions and about HMO licences from Cheshire West and Chester Council, here.
Property Investment in Chester
Population: 118,000
Average House Price: £211,755
Here's our guide to buy-to-let in and around the City of Chester.
Chester city centre has a small but busy city living property market. With all the shops, amenities and tourist sites right on the doorstep, it offers strong buy to let potential either for letting to local residents, students or tourists and visitors on short term lets. The city centre offers a wide range of property types too, including traditional terraces, smart period houses, the black and white mock Tudor buildings for which Chester is famous and city living apartments in either conversions or new-build blocks.
Surrounding the city centre Chester suburbs include Boughton or Great Boughton, Curzon Park, Handbridge, Newton, Piper's Ash, Queen's Park, Upton and Vicars Cross. Hoole (sometimes nicknamed Notting Hoole after Notting Hill in London) is particularly popular and known for its bars, restaurants and independent shops and has been voted as having one of the best high streets in the country. Investors in these areas can choose from a range of property types including traditional terraces and townhouses, family semi-detached homes plus some exclusive detached homes that are amongst Cheshire's most expensive properties.
While all the Chester suburbs are popular residential areas investors should consider ease of access to the city centre, access to the local road network and of course the all-important school catchment areas. Chester can suffer from traffic congestion so areas that are walkable to these amenities tend to be most popular with tenants.
Areas a little further out can offer good opportunities to property investors. They are generally cheaper property areas than the inner suburbs. Although not quite so convenient for the city centre they also offer good access for commuters and those who work at Chester Business Park and at the many employment sites on Deeside.
Westminster Park is a smart suburb with good access into the city, Chester Business Park and the A55. Nearby a brand new suburb has now started construction. The Kings Moat Garden Village area should eventually have around 1,300 new homes.
Saltney is a small town with its own local amenities to the south of Chester itself, with part of the town actually being across the border in Wales. It has good value property compared to much of Chester.
Lache to the south of Chester, and Blacon to the west of the city, itself, are large purpose-built housing estates. They have some of Chester's cheapest house prices which have made them attractive to budget buy to let investors.
Further out, beyond the A55 and especially to the south and east of Chester, many of the small villages are upmarket Cheshire residential areas. They are generally high property price areas.
Other Areas To Consider
Property investors interested in Chester might also look at locations on Deeside, such as Hawarden, Queensferry, Shotton and Connah's Quay together with Wrexham across the border in Wales. These areas generally have much lower property prices than Chester. Here's our guide to the best areas of Wrexham to Invest in buy-to-let.
About Our Data
Note: Population estimates are based on information provided by Localstats. Current average asking prices are taken from HM Land Registry data and Zoopla. Buy-to-let yields by postcode are taken from Liveyield.