Areas of Brighton: Buy-to-Let Property Investment Hotspots
Brighton is the place that offers not just the best of both worlds... but the best of ALL worlds for residents and property investors alike! Brighton has the sea, but it's also fringed by rolling countryside.
Why Invest in Brighton?
Brighton has all the big city amenities, yet it's relaxed and even a bit quirky too. It's close enough to London for those who love London... but far enough away for those who don't.
That's both good and bad news for property investors. Good news because the demand for property – and the rent you can earn – is huge. In some ways, it's bad news though because property here isn't cheap. But, for savvy investors who are willing to shop around, there can still be good deals to be had.
Although it's often thought of as a town, Brighton received city status in 2001 – alongside the neighbouring town of Hove – meaning it is officially the City of Brighton and Hove. Something that has helped elevate its status as a property investment destination. The current population is around 287,200. It's expected to grow to around 304,300 by 2026.
Brighton is, of course, well known as a seaside resort. That means it has a huge tourist and visitor trade, which supports the demand for accommodation: Brighton is a top ten tourist destination with around 490,000 visits a year.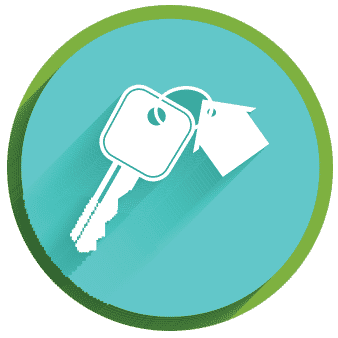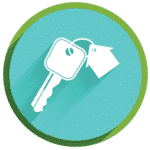 Access our selection of exclusive, high-yielding, off-market property deals and a personal consultant to guide you through your options.
But Brighton isn't all about candy floss and sandy beaches... or rather in Brighton's case pebbly ones. It has a thriving business sector. Brighton has been identified as one of the top UK cities for business, with an economy worth £7 billion. Amongst other things Brighton has a big financial services sector – American Express is the largest private employer in the city. There's also a large creative and media and growing tech. industry. Brighton has more tech. startups than anywhere in Britain and is sometimes called Silicon Beach.
Brighton is also a large student centre. The University of Brighton has around 21,000 students and three campuses in Brighton plus one in Eastbourne. The University of Sussex has around 20,000 students. Brighton is known as a tricky place for students to find accommodation though, so there's good scope for student landlords. Areas popular for Brighton student accommodation include the popular Lewes Road, Hanover, Poets Corner, Moulsecoomb, Bevendean, Coldean and Kemptown.
Amenities
Brighton's almost idyllic position, between the sea and South Downs, makes it really popular with families and retirees. But Brighton is no faded seaside town... It's also very popular with young and fashionable people too.
Brighton also has great access to London – one of the reasons it's sometimes called London on Sea. That's because it's said to have a London-type lifestyle with the kind of higher-end shops, bars, restaurants and cultural facilities that'd you expect in the capital.
In fact, Brighton has been nominated as the most hipster city in the world, beating places like Portland and Seattle in the USA – based on the number of record shops, vintage boutiques, vegan restaurants and tattoo parlours per 100,000 residents! Odd maybe, but it's more good news for investors.
Property Values
Brighton has higher than average property prices. According to Zoopla, the average asking price here is a steep £403,030. However, that doesn't mean Brighton isn't affordable to investors. Look on property portals like Rightmove and Zoopla and you'll find Brighton property prices start from around £90,000.
And remember, areas with higher property prices usually mean higher rents and so Brighton yields can be just as attractive as cheaper locations if you buy carefully.
An interesting thing to know is that Brighton is one of the most popular cities with those moving out of London. That helps to keep Brighton rents and property prices buoyant.
Property Investment in Brighton
Although any guide like this is a generalisation, here are a few pointers on the different areas of Brighton for property investors.
City Centre
Population: 17,000
Average House Price: £481,500
Brighton city centre is popular for city living, although you'll pay a premium for buying and living here. There are some smart townhouses, but most properties around the average price range are flats.
Brighton Seafront
Population: 12,000
Average House Price: £465,600
The seafront area comprises large houses, many from the Regency period, and many of which are divided into flats. Some permanent residents actually avoid the seafront as it can be very busy and noisy in summer and at weekends. But the area is popular with holiday homeowners and landlords who want to offer short-term and holiday lets.
Kemptown
Population: 6,300
Average House Price: £544,900
Kemptown is a fashionable area with great city and beach access yet its own distinct identity. Its popularity and the lively social scene make it one of the most expensive parts of the city.
Inner Suburbs
Population: 56,500
Average House Price: £381,500
Brighton's inner suburbs feature lots of Victorian terraced streets. These areas are relatively cheap by Brighton standards – if still pricey compared to most of the country. That makes them very sought after by buyers on a budget, buy to let property investors and tenants.
Outer Suburbs
Population: 98,000
Average House Price: £487,900
Brighton's outer suburbs are largely family residential areas. Within that, it's a mixed bag with some very upmarket, expensive residential areas and also areas of social housing which offer more budget investment opportunities. As well as that, closeness to good schools and a station can influence prices.
The various areas of Brighton itself are covered by the BN1 and BN2 postcodes. Investors might expect an average of 4% across the area.
Hove
Population: 91,900
Average House Price: £505,300
Although originally a separate town Hove is today thought of as a Brighton suburb. It is a really popular residential area with some upmarket houses which pushes the average price higher than in Brighton itself.
Yields across BN3 are tight – expect around 3%.
Other Places to Consider
Brighton and Hove is a conurbation rather than a single city as such with a number of towns and villages running west along the coast. These are a little quieter than Brighton but have good accessibility into the city. As they're slightly cheaper than Brighton they can offer opportunities for investors.
Portslade by Sea
Population: 19,800
Average House Price: £330,208
Portslade by Sea is a commercial as well as a mid-market residential area and so property tends to be at the cheaper end of the area's price range. It's separate from the original and more historic Portslade Village. There is good train service to Brighton and also to London too.
Portslade yields (BN41 postcode) are around 4%.
Shoreham by Sea
Population: 20,500
Average House Price: £458,500
Shoreham is based around the port. There are good rail connections and Brighton City airport is also here. Shoreham is quieter than Brighton itself, with a more limited range of amenities and is a mid-market property area.
Yields across the area (BN43 postcode) are 4%.
Worthing
Population: 109,000
Average House Price: £342,100
As elsewhere to the west of Brighton Worthing is also a standalone borough and not part of Brighton and Hove city. Worthing is a seaside town and thought of as popular for retirement. But it also has a number of large employers so attracts professionals as well as Brighton commuters. One plus point is that on average, property is a third cheaper than Brighton itself – although it doesn't quite have the cachet of a Brighton address.
Yields here (BN11) are about 4%.