Areas of Gloucester: Buy-to-Let Property Investment Hotspots
Sometimes the best value locations for property investors are those you least expect. Gloucestershire overall has a reputation for being an expensive part of the country in which to invest in property. But its county town – Gloucester – actually has some of the best value property around.
Why Invest in Gloucester?
The City of Gloucester is located by the River Severn and has a population around 128,000. Gloucester is a historic city with Roman origins when Gloucester was known as Glevum. For centuries Gloucester was an important inland port, and one of the largest in Britain.
Gloucester's most famous landmark is Gloucester Cathedral. As well as having great historic importance Gloucester Cathedral famously appears as a location in the Harry Potter films.
Once being a major trading and light manufacturing city modern Gloucester has a diverse economy. Key employers in Gloucester include aerospace, technology, engineering and financial services.
Gloucester has a number of business parks providing thousands of jobs with the largest being Gloucester Business Park at junction 11a of the M5. Major companies here include Lockheed Martin, Laithwaites, Horizon Nuclear Power, DHL, Ageas, NHS Gloucestershire and G-TEM. EDF Energy is one of the largest single employers and is based at Barnwood.
The Royal Gloucester Hospital is also a major regional hospital providing large numbers of jobs locally.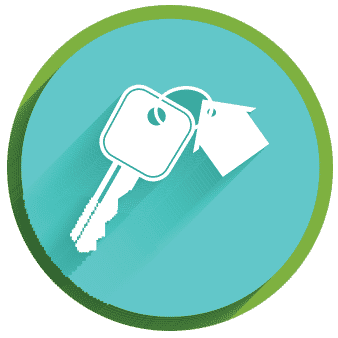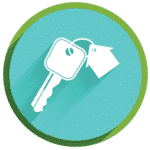 Access our selection of exclusive, high-yielding, off-market property deals and a personal consultant to guide you through your options.
Gloucester has good motorway links, being directly on the M5, offering a direct link to the West Midlands and south west. Gloucester has direct rail services to Cheltenham with the journey taking around 12 minutes, London in under two hours, Birmingham, South Wales, the south west and northern England.
Gloucester itself has suffered some decline in past decades as the dockyards and the industries around them fell into disuse. However there's been lots of regeneration in recent years and more is planned with the aim of making Gloucester a more attractive place to live, work and do business.
Important Gloucester redevelopment projects include the large Gloucester Quays outlet shopping centre which kickstarted regeneration of the Gloucester Docks area and which now offers leisure, dining and tourist attractions. There are also plans for a major redevelopment of King's Square at the heart of a new King's Quarter which will offer new homes, offices, retail and leisure amenities in the city centre.
Gloucester has been a hotspot for new housebuilding in recent decades and many large, new housing estates have been built to satisfy the demand for property here. Gloucester is still expanding: There are plans for more new houses at Hunts Grove, plans for a new suburb at Whaddon to the south of Gloucester and for at least two new garden villages in the wider Gloucestershire area which could provide several thousand new homes.
Gloucester has a small but significant student accommodation market too. The University of Gloucestershire has around 10,000 students based at campuses in Cheltenham and in Gloucester at Oxstalls . Since formation in 2001 the university has been expanding and improving its facilities and has recently expanded student numbers with a new School of Business and Technology. The Hartpury University and Hartpury College are also just north of Gloucester. Popular areas for Gloucester student property investors include the city centre and Kingsholm between the university campus and the city centre.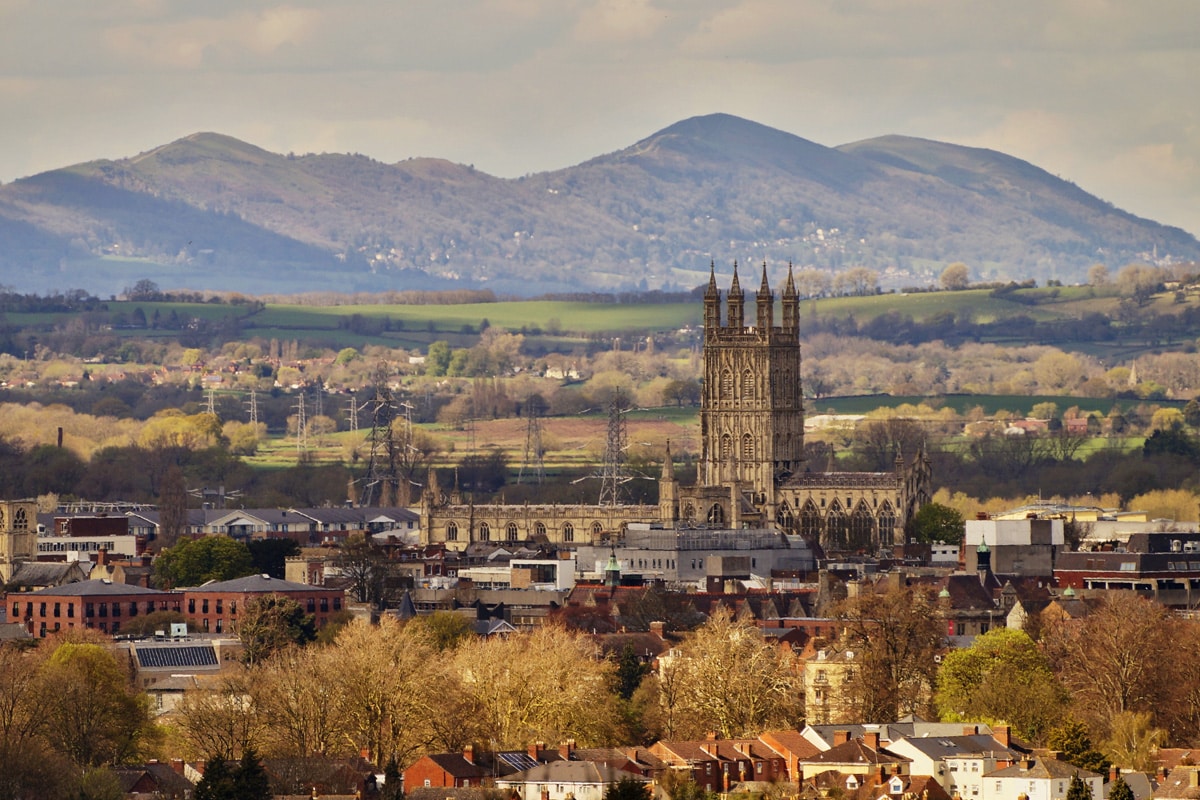 Property Values in Gloucester
As well as demand from the local market Gloucester is a popular place to live for those who work and travel around Gloucestershire. Some people who work in nearby Cheltenham, where house prices and rents are significantly higher, also opt to live in Gloucester.
Gloucester property prices are below the national average in England. The current average house price in Gloucester, according to HM Land Registry figures, is £199,986. Gloucester property is good value compared to nearby areas – the average house price in Gloucestershire overall is around £271,000 and in nearby Cheltenham is around £282,000.
Zoopla and Rightmove show that it is possible to buy an investment property in Gloucester from around £60,000.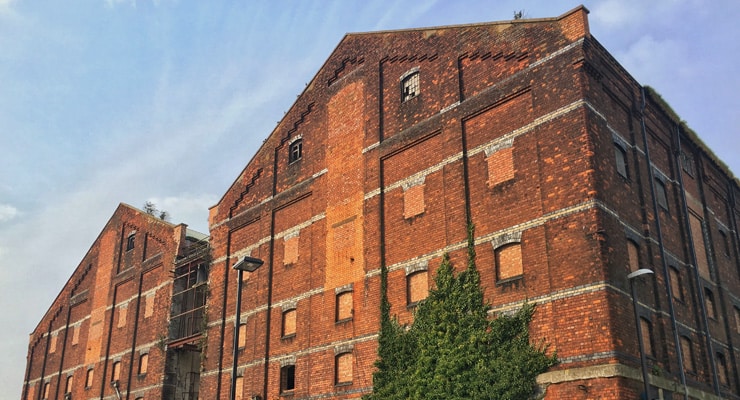 Rental Demand in Gloucester
Home.co.uk's Gloucester Market Rent Summary says that the average rent in Gloucester is currently £781 per month. Landlords in Gloucester can expect to earn an average £535 pcm for a one bed property, £728 pcm for a two bed property and £910 pcm for a three bed property. A four bed property in Gloucester will earn an average £1,272 pcm in rent and a five bed £2,342 pcm.
According to Liveyield, the Gloucester area (based on GL1, GL2, GL3 and GL4 postcodes) offers buy to let investors yields between 3.9% - 5.2%.
Landlords considering a HMO investment can find more information from Gloucester City Council here. However, some parts of the wider Gloucester urban area are covered by Tewkesbury Borough Council.
Property Investment in Gloucester
Population: 128,000
Average House Price: £199,986
The City of Gloucester comprises a number of different suburbs plus villages in the areas immediately surrounding Gloucester itself, so there are opportunities for buy to let landlords in a range of different property types. Here's our guide to buy to let in in some of the areas of Gloucester.
Gloucester city centre is a good value residential location. Buyers here can choose from traditional terraces, period houses from the Victorian and Regency periods (some of which have been converted into flats) and some new build properties.
Inner city suburbs include Kingsholm, a district just to the north of the city centre – Gloucester Rugby's Kingsholm Stadium is here. Wotton and Elmbridge are just to the east of the city centre and close to the Gloucestershire Royal Hospital. Barton and Tredworth are just to the south of the city centre and are good value areas in property terms.
Gloucester Docks and around Gloucester Quays have become popular residential spots in recent years, thanks to the proximity to the shops and leisure amenities they offer. Buyers can choose from new build houses and apartments plus apartments in attractive converted warehouse buildings.
Just to the east of the city centre suburban areas include Abbeydale and Abbeymead, which are large housing estate areas with extensive local amenities. Barnwood to the west of the city centre has good access to the M5 via the A40, A417 and A38 and is home to a number of businesses providing jobs.
Hempsted can be found across the Gloucester and Sharpness Canal from the city itself. Once a small village it now offers many new build properties some in a popular waterfront location.
The one time village of Hucclecote has expanded to become a large Gloucester suburb. Part of this area, together with the large village of Brockworth, falls within Tewkesbury District Council rather than Gloucester City Council. The large Gloucester Business Park which provides many local jobs is also in the area.
Hunts Grove is a new build village to the south of Gloucester. Hunts Grove has mainly been developed over the last decade and more new homes are planned here.
Innsworth is a large village to the north of Gloucester. It has good access the M5, Cheltenham and is home to Imjin Barracks, the HQ of the Allied Rapid Reaction Corps. Nearby Churchdown is also a popular residential spot and convenient for Cheltenham commuters.
Longlevens is a mainly residential suburb to the north of Gloucester and is particularly popular thanks to the Sir Thomas Rich's Grammar School. It also offers good access to Cheltenham and so is popular with commuters.
The one-time village of Matson is mainly a large housing estate. It is also the location of the Gloucester Ski Centre, a dry ski slope.
Podsmead is a large mainly twentieth century housing estate. It is a good value property area.
Quedgeley is technically a town in its own right with a population around 17,000 but has been absorbed into Gloucester as the city has expanded. It has its own amenities and good access to the M5 at junction 12. Kingsway Village, a modern housing development, is just to the east.
Lastly on our tour of Gloucester buy to let locations Tuffley and nearby Lower Tuffley have their own amenities, are known for their  good schools and are close to Robinswood Country Park.
About Our Data
Note: Population estimates are based on information provided by Localstats. Current average asking prices are taken from HM Land Registry data and Zoopla. Buy to let yields by postcode are taken from Liveyield.